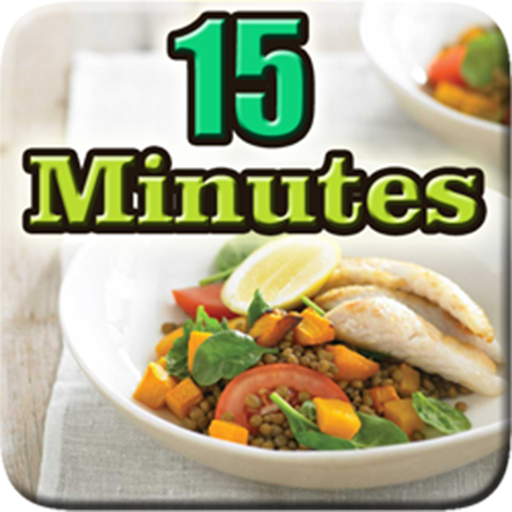 15 Mins Meals
App details
Product ID
XPFFGT49TFK53B
About 15 Mins Meals
15 Minutes Meals recipe for quick recipes, healthy recipes, easy recipes for your daily food recipes.
It has chicken recipes, seafood recipes, etc with total 40 recipes. Just try the recipes and get the delicious meals recipes for your family and your best friends. Feel the world class quick recipes chef. These recipes also good for dinner recipes, breakfast, and lunch. Some recipes can be cooked by a lot of technique. And we can cook beef by stew like a stew recipes and soup, barbecue recipes, and you can make it to steak recipes.
Start cooking with your best friends and family. Share your favorite 15 Minutes Meals recipes with your best friends also your family. Be happy to cook together with parents or kids. Boys and girl will like cook together.
The features are:
Recipes, with category, ingredients, recipe details
Search or searching for recipes with recipe name
This meals recipes is most popular in these countries : New Zealand, Australia, United Kingdom, Netherlands, Canada, United States, Germany, France, Brazil, Italy, Spain, Sweden and Rusia
Enjoy your delicious cook at home.
It has chicken recipes, tuna, etc with total 41 recipes which are :
Beef, mushroom & greens stir-fry
Ultimate pork tacos with spicy black beans & avocado green salad
Quick lamb tagine with pan fried aubergine & cumin crunch
Venetian-style pasta
Quick chilli with creamy chive crushed potatoes
Teriyaki mackerel with tangy cucumber salad
Zesty lentil & haddock pilaf
Rice noodles with sundried tomatoes, Parmesan & basil
Squash & ricotta wraps with coriander salsa
Dairy-free chocolate mousse
Salsa chicken & cheese tortillas
Mushroom soup with stilton, apple & walnut croûtes
Chorizo carbonara with catalan market salad
Crackin' crab briks with couscous salad & salsa
The best fish baps with mushy peas & tartare sauce
This brilliantly fast vegetable curry gets that full-on, fragrant flavour in double-quick time
Beef kofta curry with fluffy rice, beans & peas
Falafel wraps with grilled veg & salsa
Grilled steak ratatouille & saffron rice
Veggie chilli with crunchy tortilla & avocado salad
Mighty mackerel with mixed tomato & quinoa salad
Golden Chicken, Braised Greens & Potato Gratin,
and many other recipes.
Key features
-if you're tired eating from Macdonald's, KFC, Subway, Tacos..

-if you want to prepare a meal in 15 min.

-if you want an economical meal.

-if you want to learn how to cook.