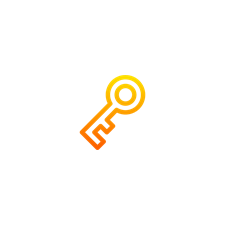 2fast – Two Factor Authenticator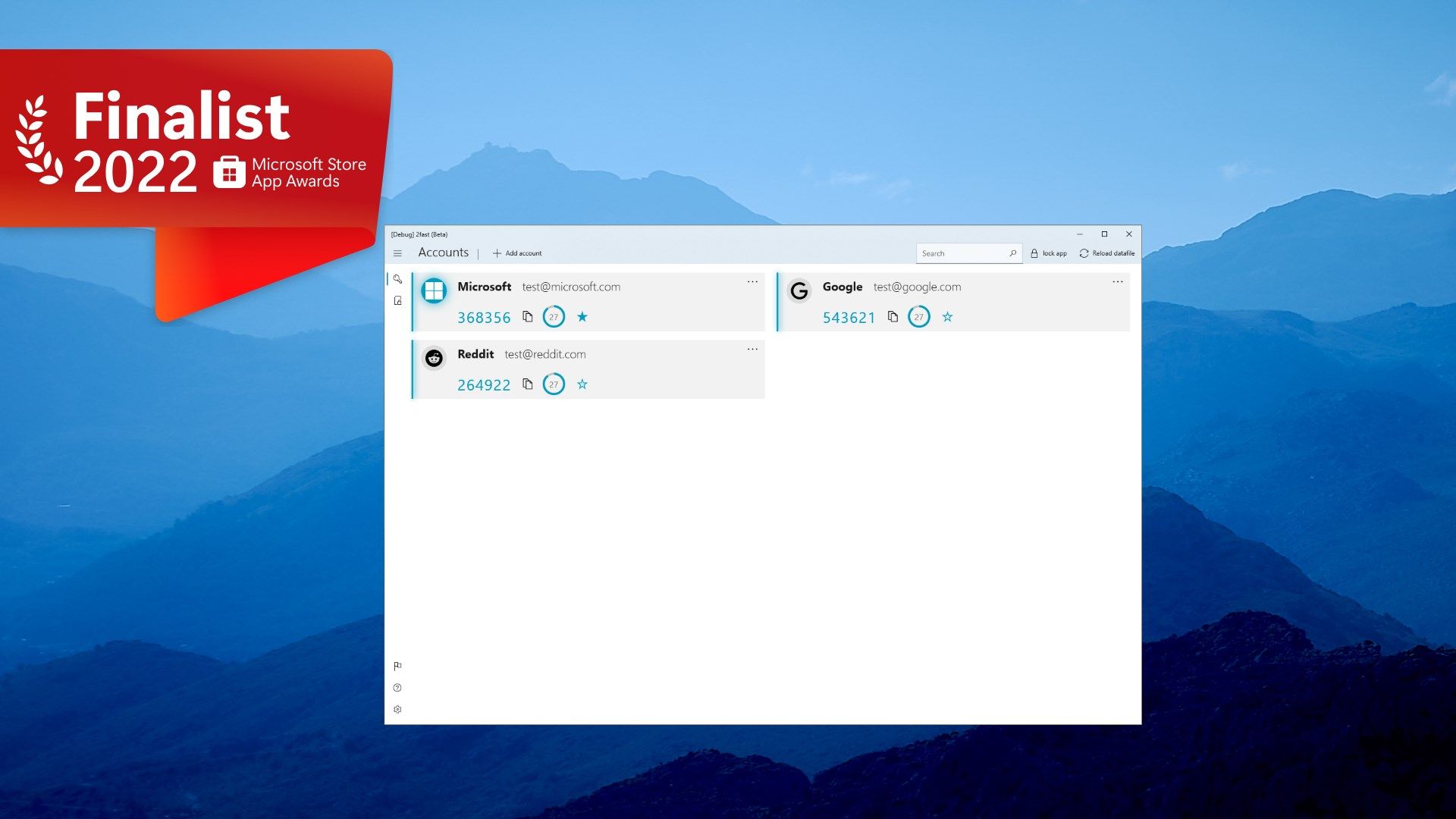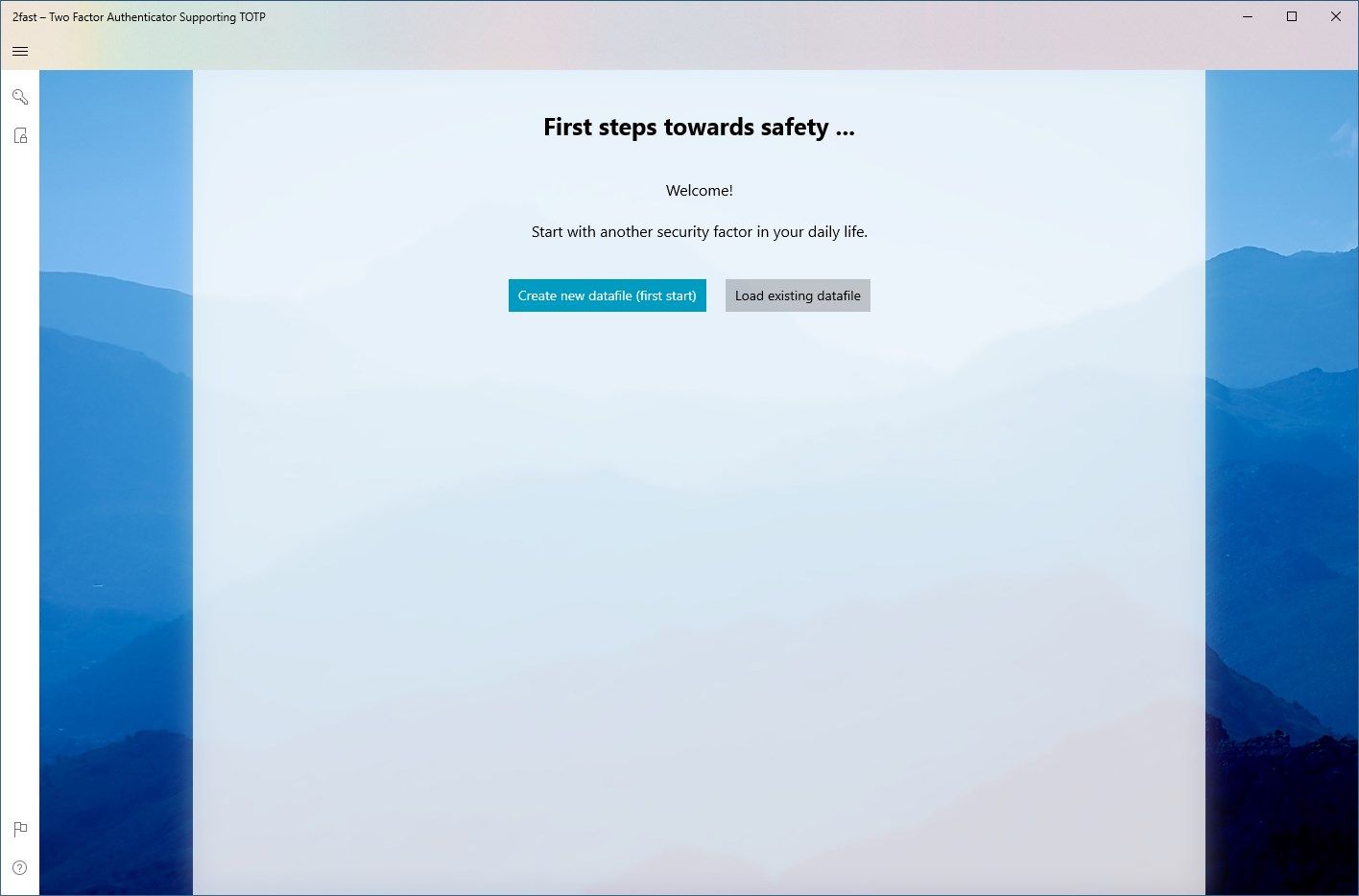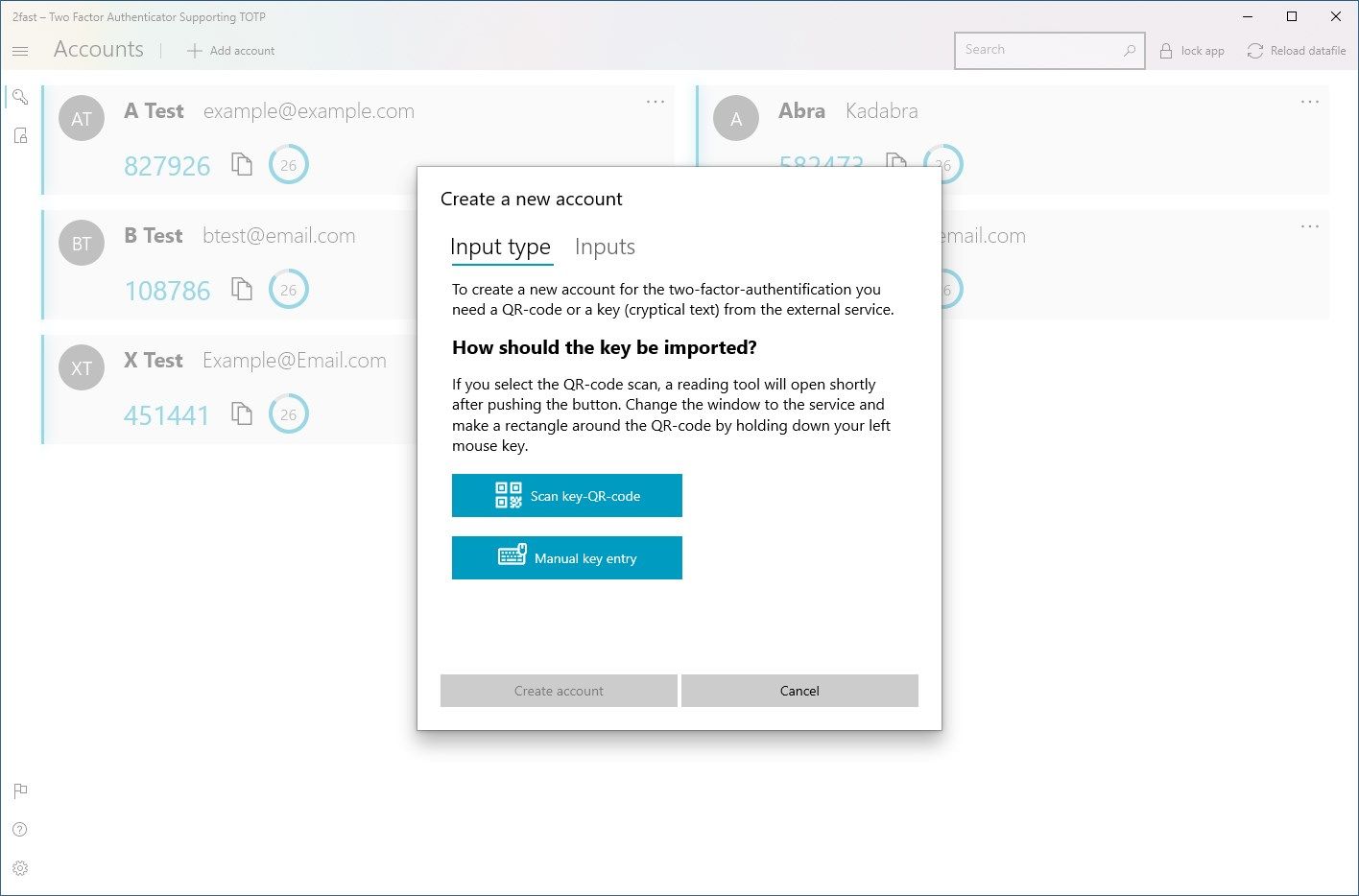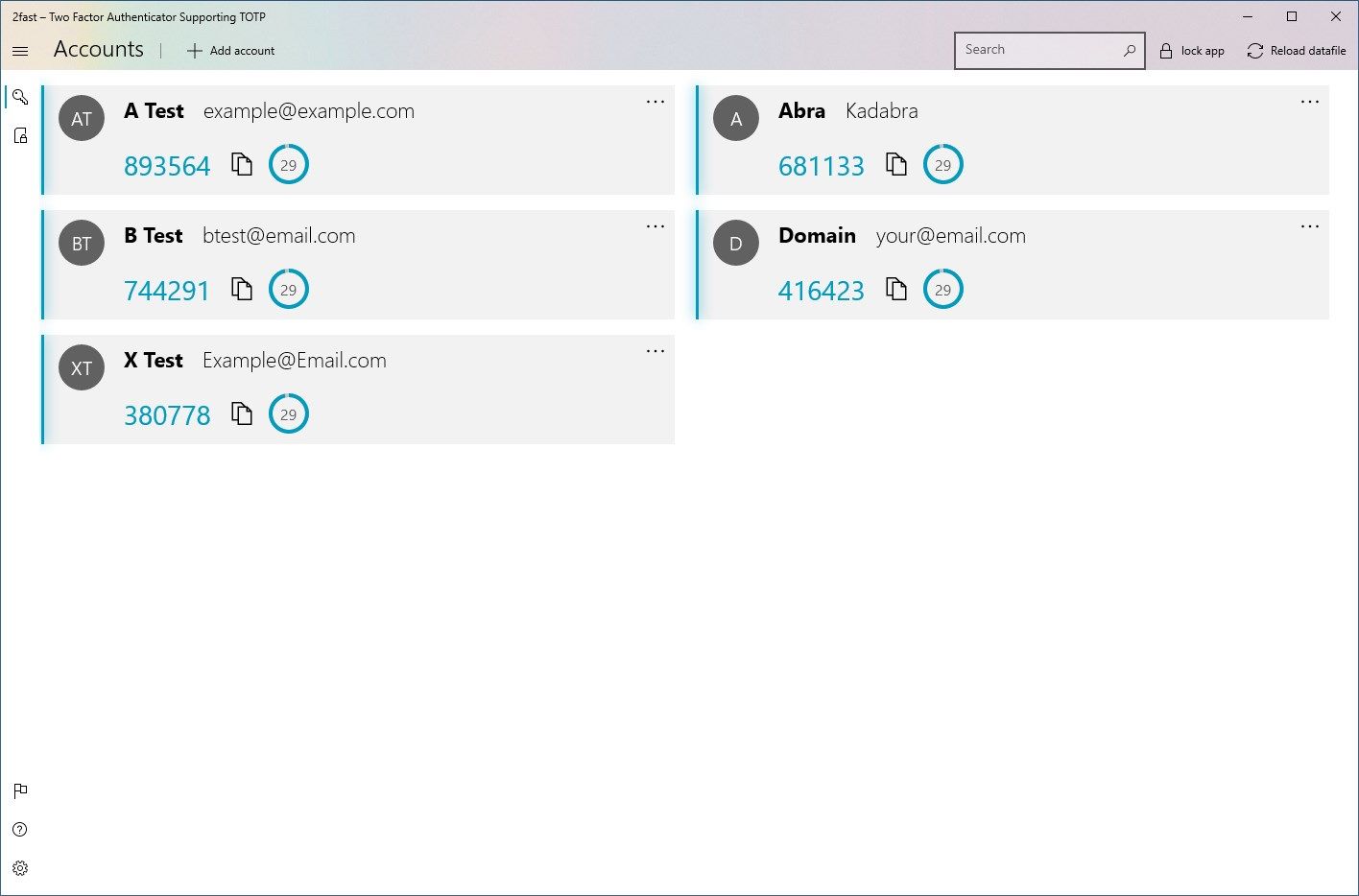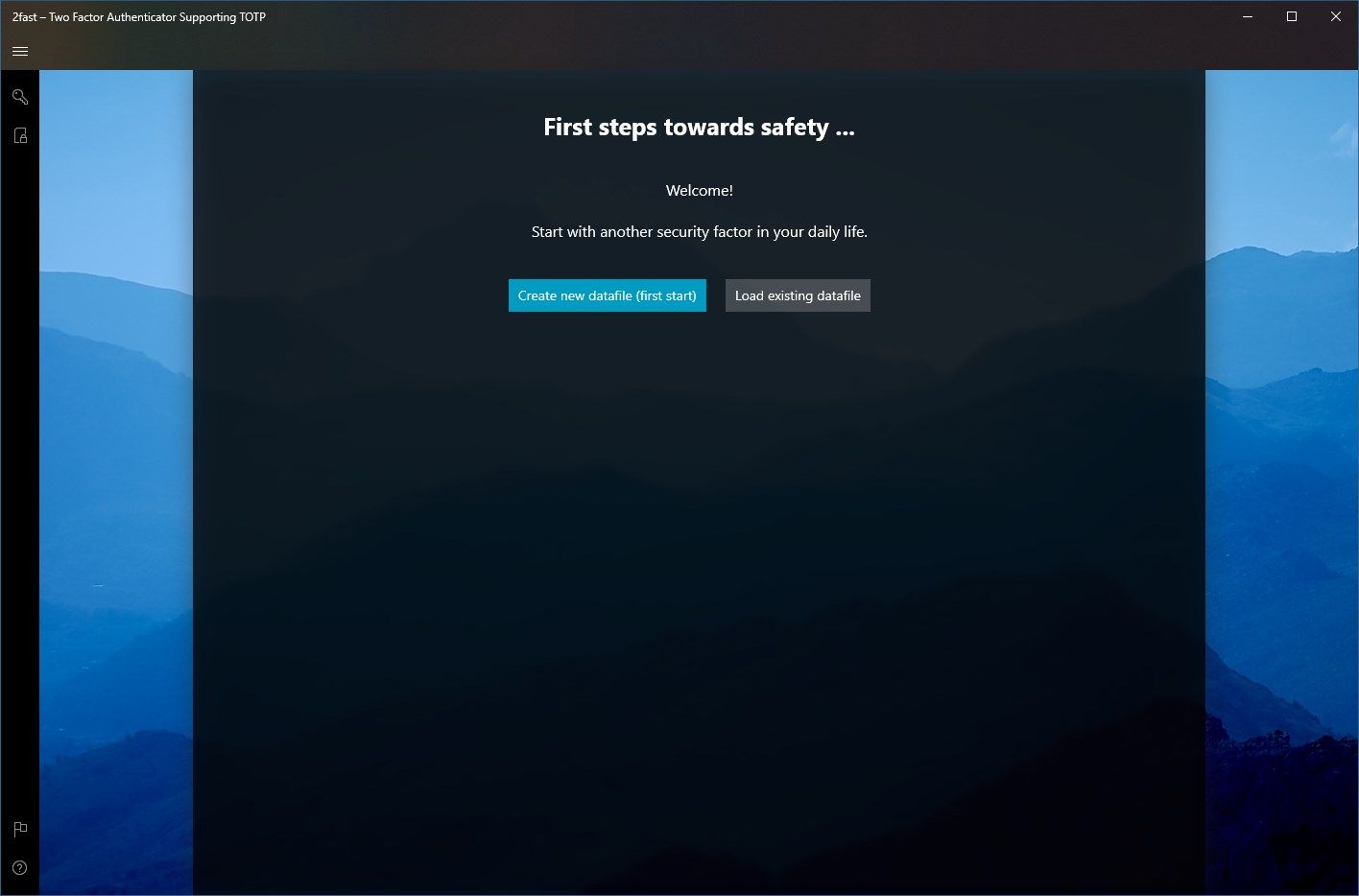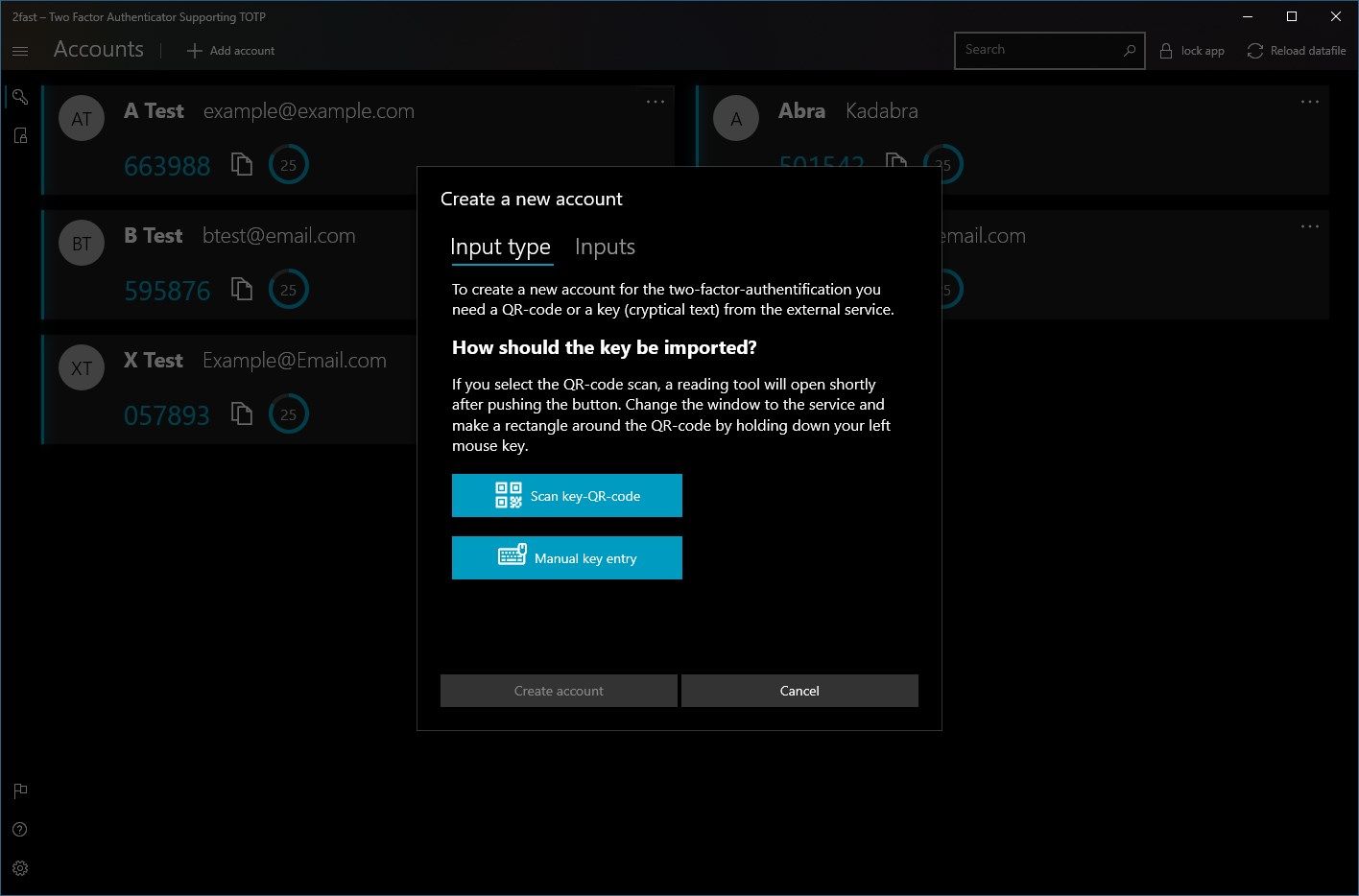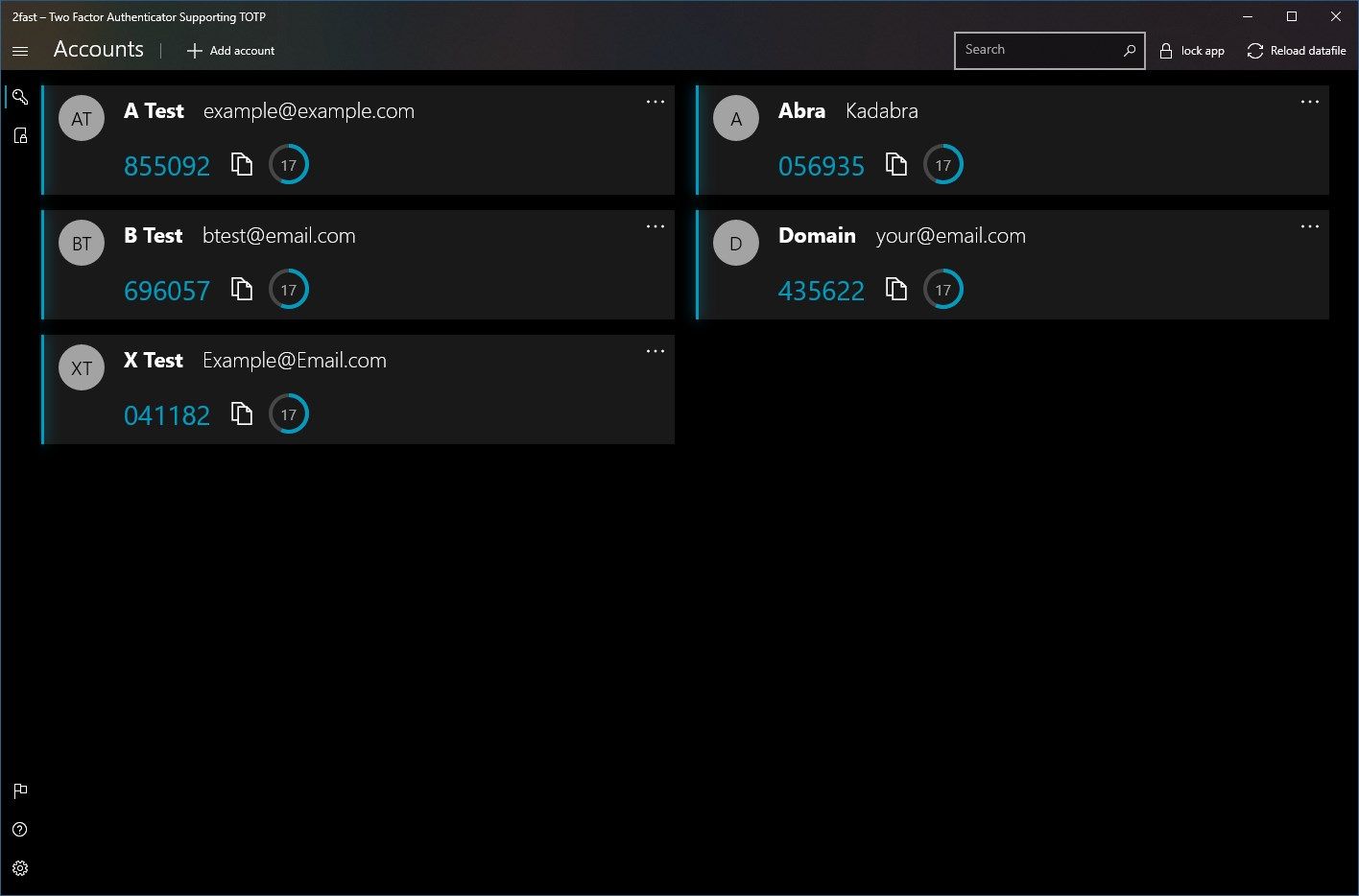 About 2fast – Two Factor Authenticator
2fast (acronym for two factor authenticator supporting TOTP) is a free, open source, two factor authenticator for Windows with the ability to store the sensitive data encrypted at a place of your choice instead of a 3rd party cloud location.
Features
• Every data is stored in one single encrypted file
    - Encrypted with AES using a password-based key by PBKDF2
    - Possibility to send the data file to your colleges and friends to securely share logins
    - Easy backup & restore in one single file

• Everything works local
    - No extra account, registration or login needed
    - No Internet connection needed. However, there is the possibility to add a personal WebDAV server (e.g. ownCloud or Nextcloud) as storage location [currently work in progress]

• Free

• Open Source

• Works on multiple platforms
    - Currently Windows and Android [work in progress]

• Uses the widely accepted TOTP algorithm (RFC 6238)
    -Works with accounts from Google, Microsoft, Facebook, PayPal, etc.

The app logo has been sourced from freepik @flaticon: https://www.flaticon.com/de/kostenloses-icon/schlussel_2786386?related_item_id=2786386
Key features
screenshot capture protection

import QR code backups from the Google Authenticator