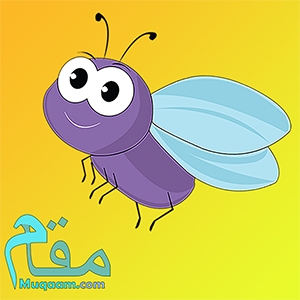 A Spider and A Fly ( Allama Iqbal )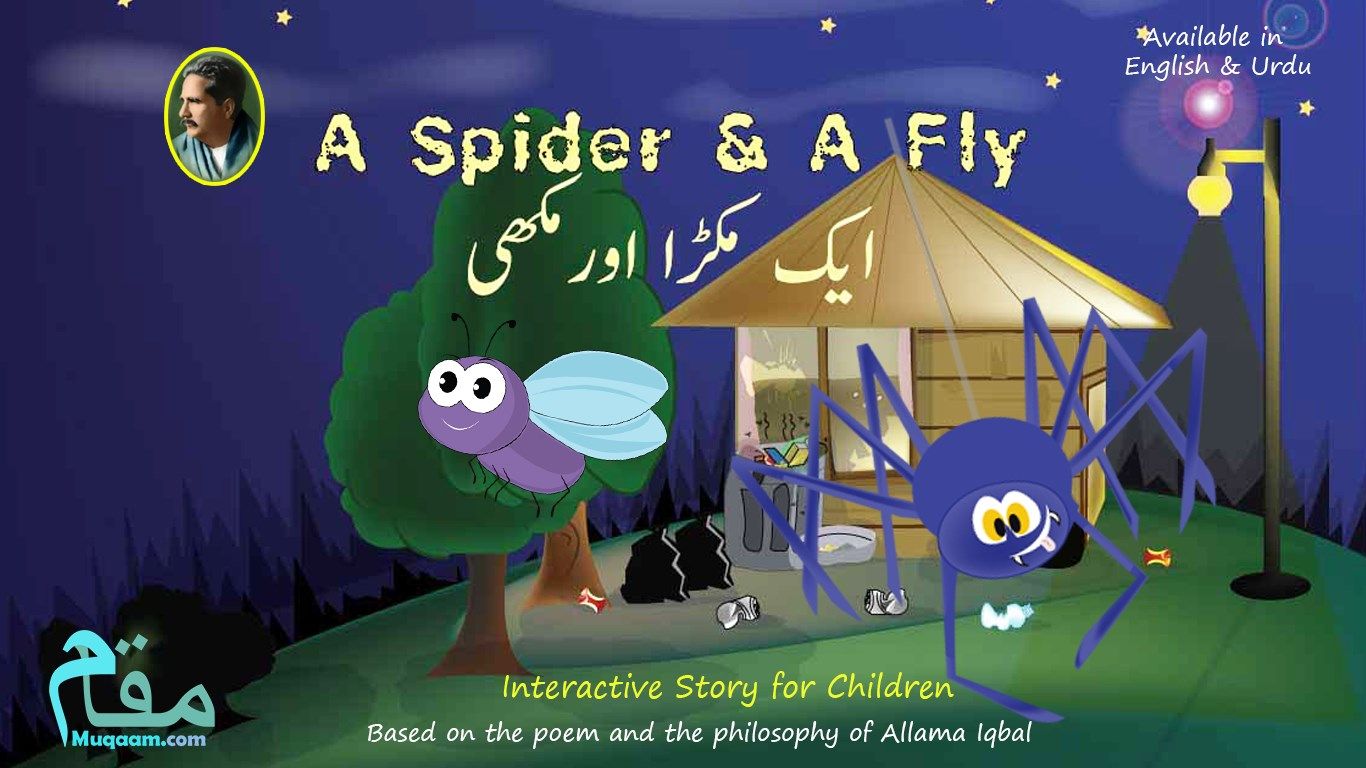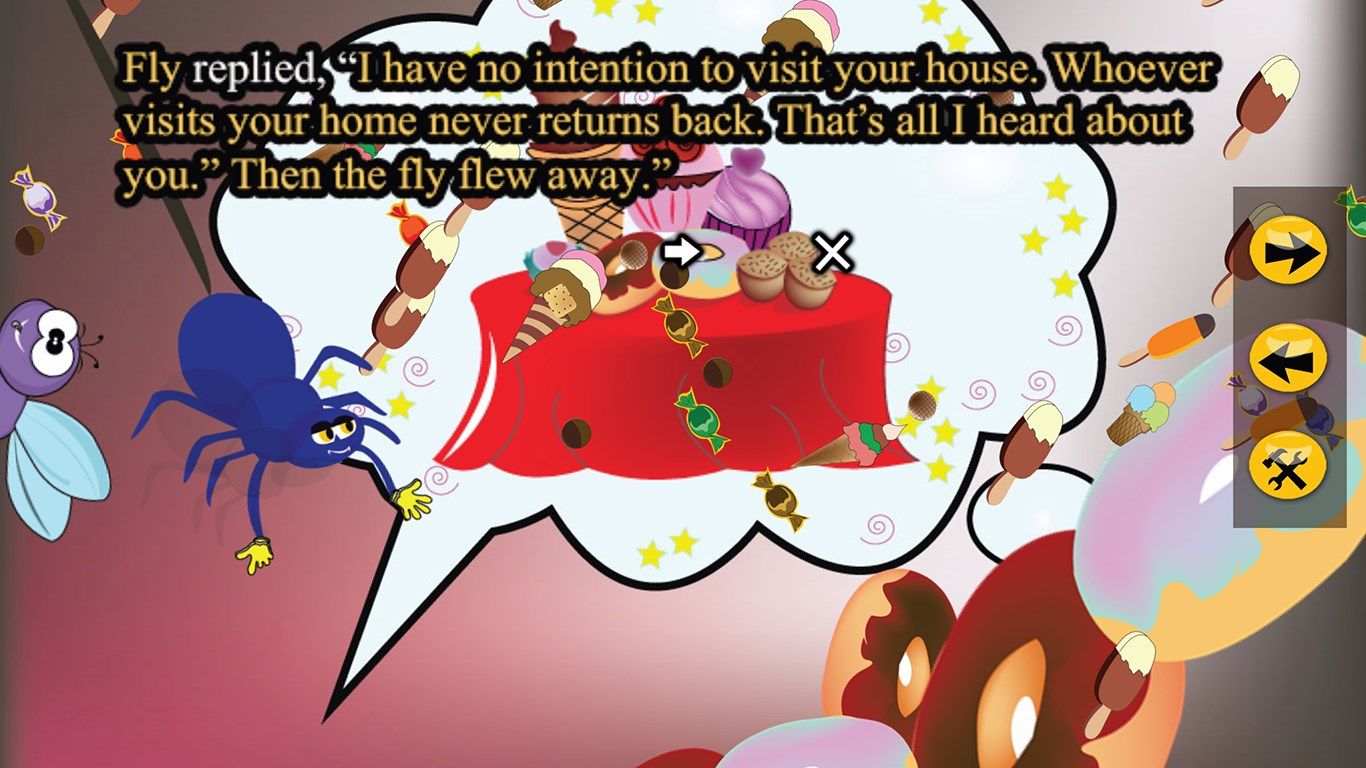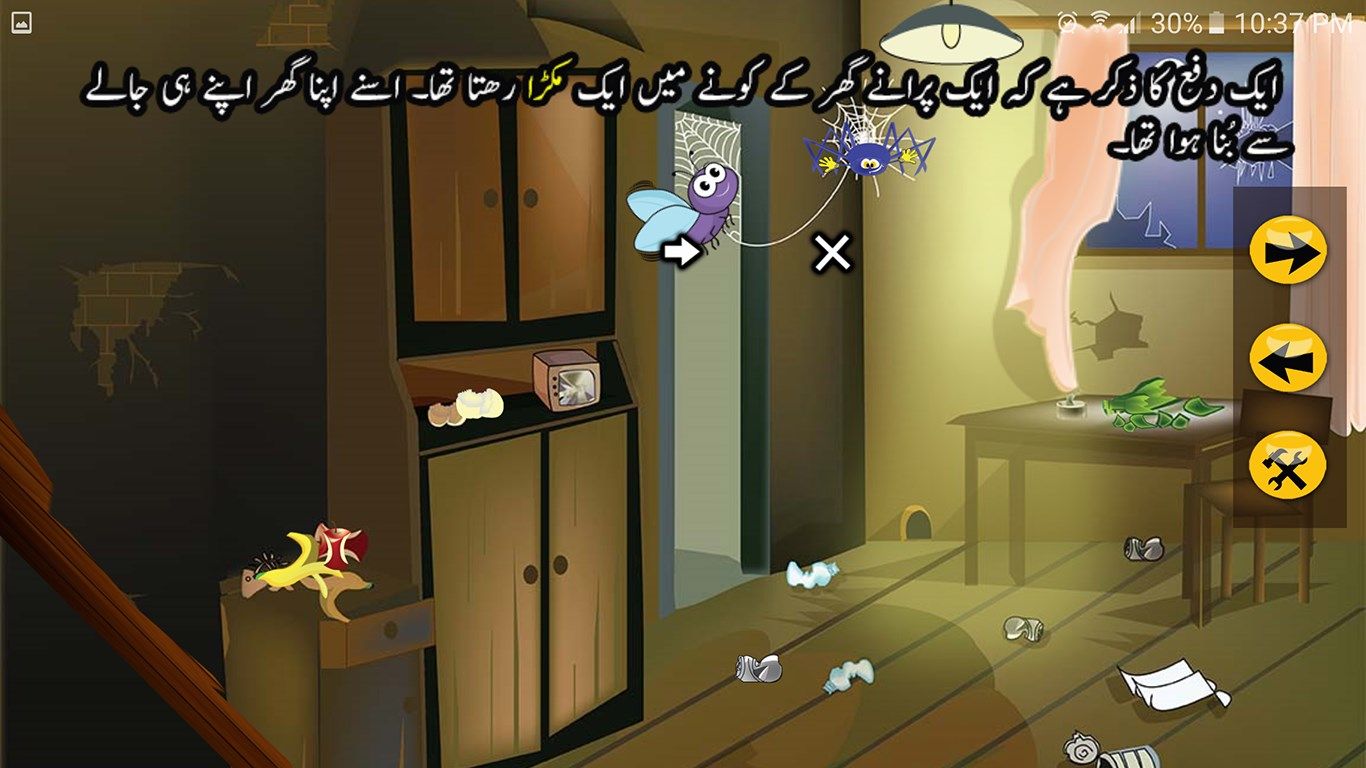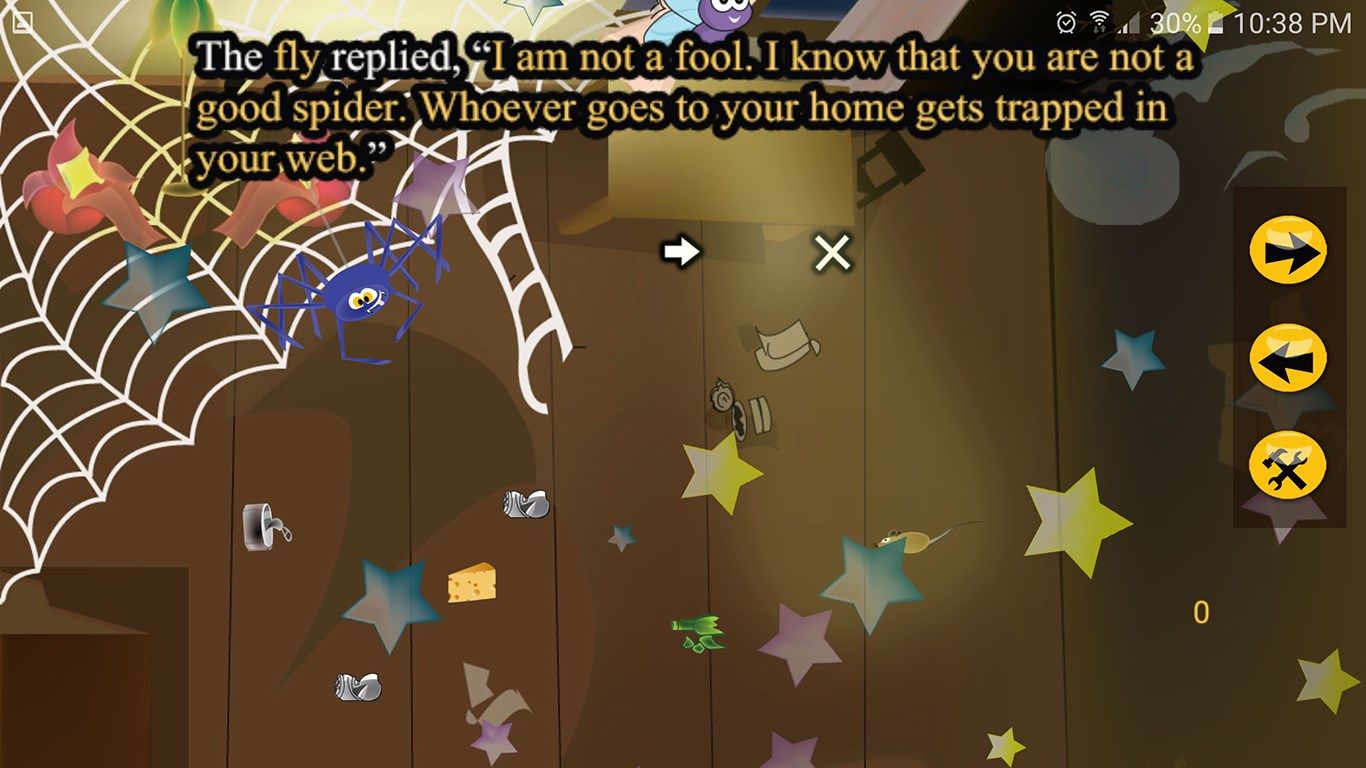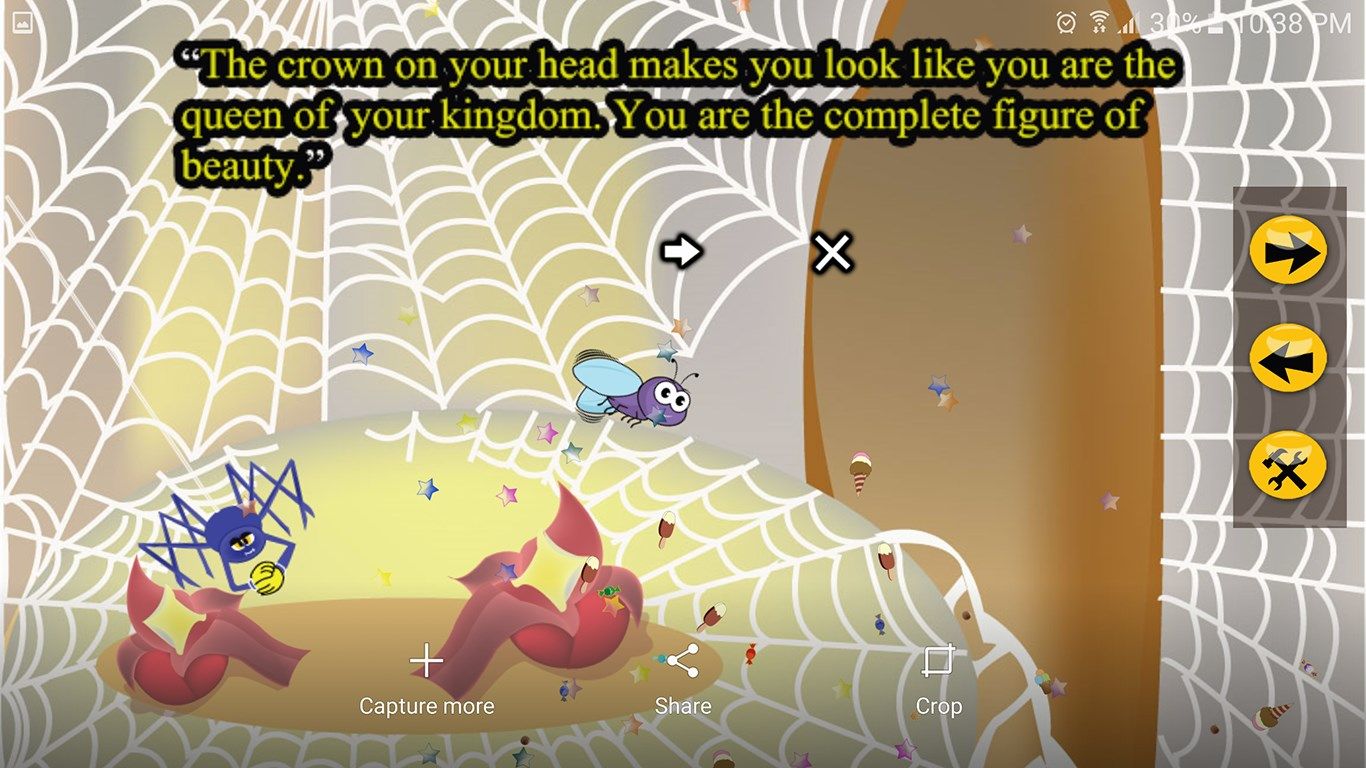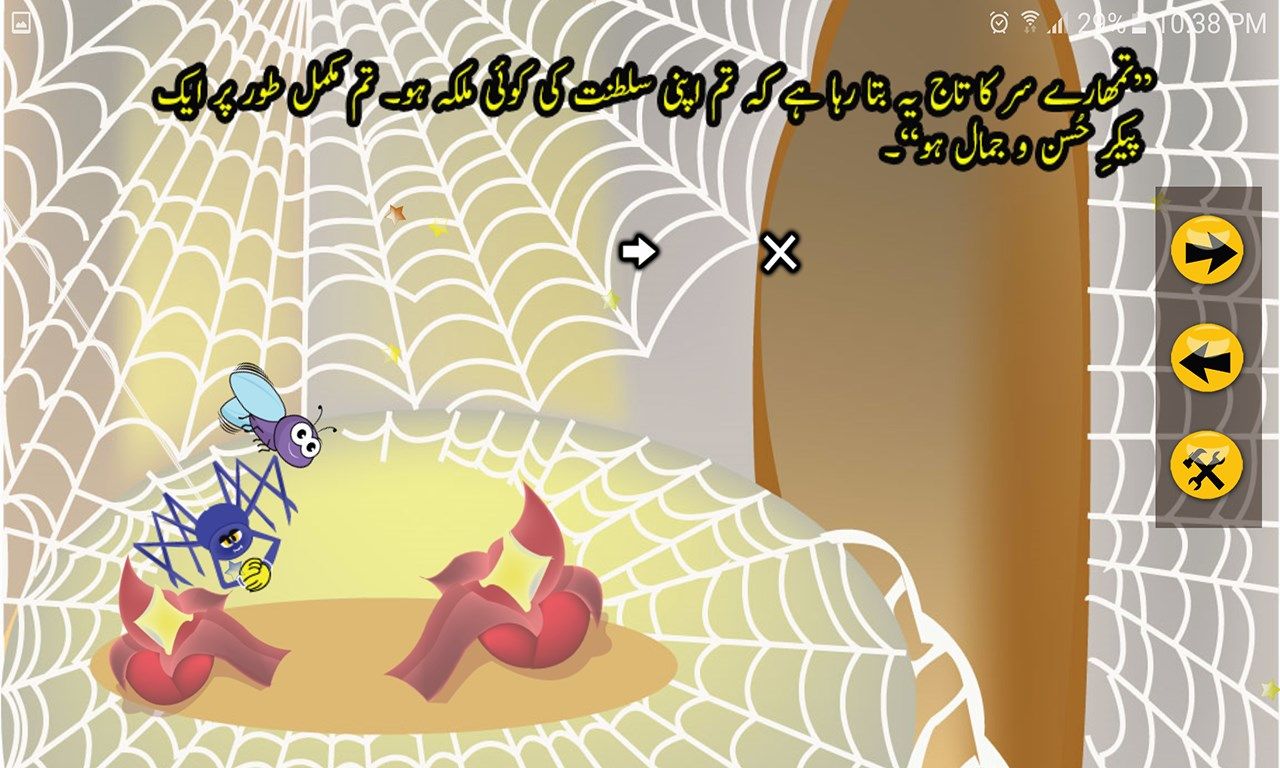 About A Spider and A Fly ( Allama Iqbal )
This is the children interactive story available in English and Urdu languages.
The story is based on a very famous poem of Dr. Allama Iqbal called "Aik Makra aur Makhi "(A fly and a Spider" ) from Bang e Dara -006 which was adapted from "The Spider and the Fly" of Mary Howitt 1829.
If ever there were a story for children with a terrible warning, it is this. The app depicts the conversation between a fly and a spider, where spider intention is to catch her with his fake praises.
The poem has been converted into an interactive children story to explain it in more detail about the philosophy behind it. This app is available in URDU and English languages, so you can freely download and enjoy with your children.
Teach your children what was the core message of Allama Iqbal in this poem. The moral of the story will aware the children about the people who are cunning and can hurt anyone with their lies.
A new way to teach Allama Iqbal's poem to children
Features:
Auto play interactive story
Interactive and animated hidden objects
Audio story in English
Audio story in Urdu
Subtitles in both languages
Beautiful children illustrations
Cool background with music
Poem Page
Poem music and audio by Allama Iqbal Society (Mera Iqbal's Project)
Option to select Languages
Choose audio story with or without music
Note: - This app require internet connection to access www.muqaam.com
Don't miss out on the latest news:
Check Muqam Site: http://www.muqaam.com
Like Muqaam on FB: https://www.facebook.com/muqaamDotCom
Follow us on Twitter: https://twitter.com/muqaam_
---
Story content, Story audio, and graphic arts are copyrighted by Muqaam.com.
Find out more about "Aik Makra aur Makhi" (A Fly and a spider): http://www.muqaam.com
TERMS AND CONDITIONS: http://www.muqaam.com/terms-and-conditions
PRIVACY POLICY: http://www.muqaam.com/privacy
Key features
Children Iteractive Story

Auto play interactive story

Subtitles in both languages

Beautiful children illustrations

Cool background with music

Poem music and audio by Allama Iqbal Society (Mera Iqbal's Project)

Option to select Languages

Choose audio story with or without music