 Abstract Background Generator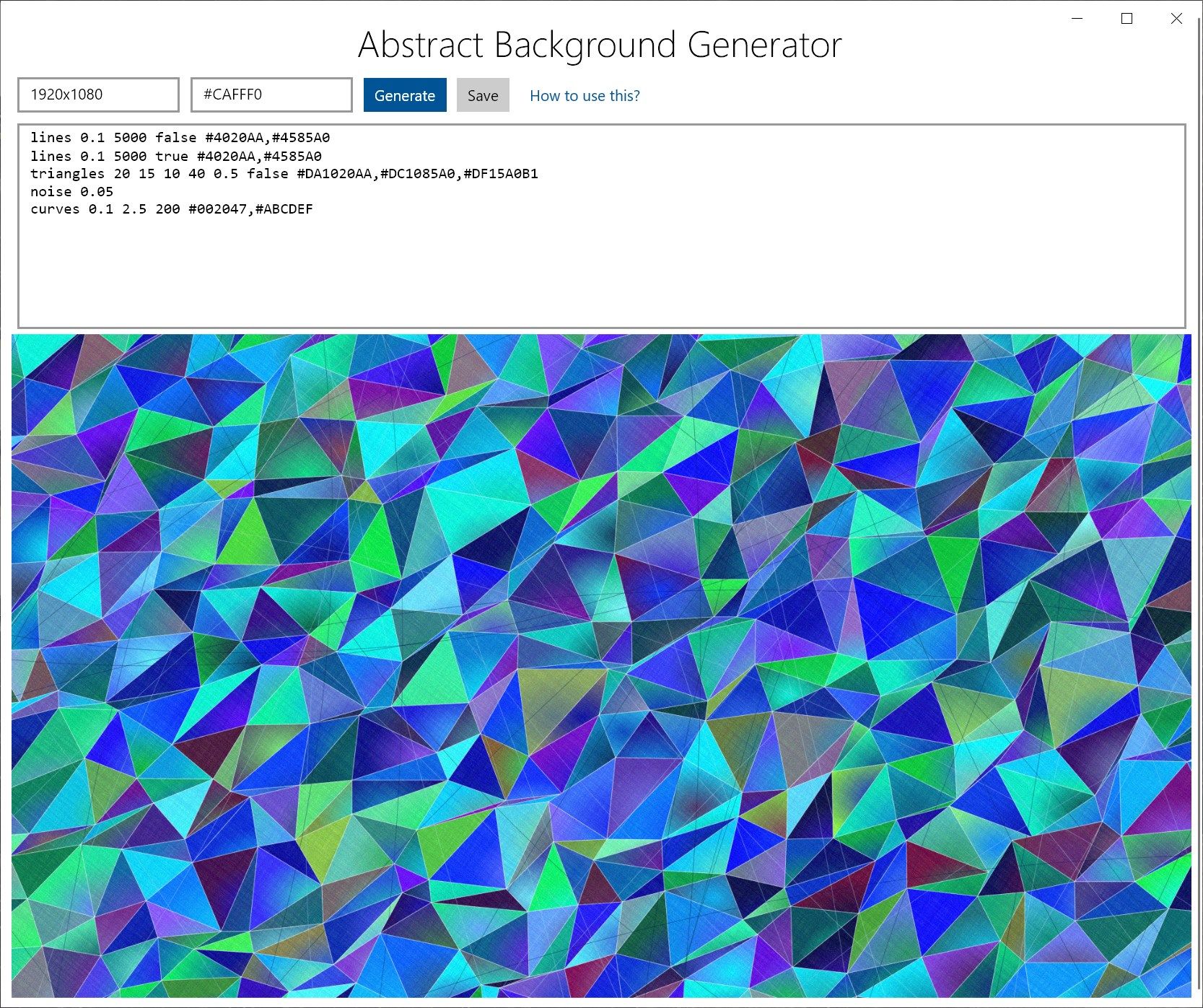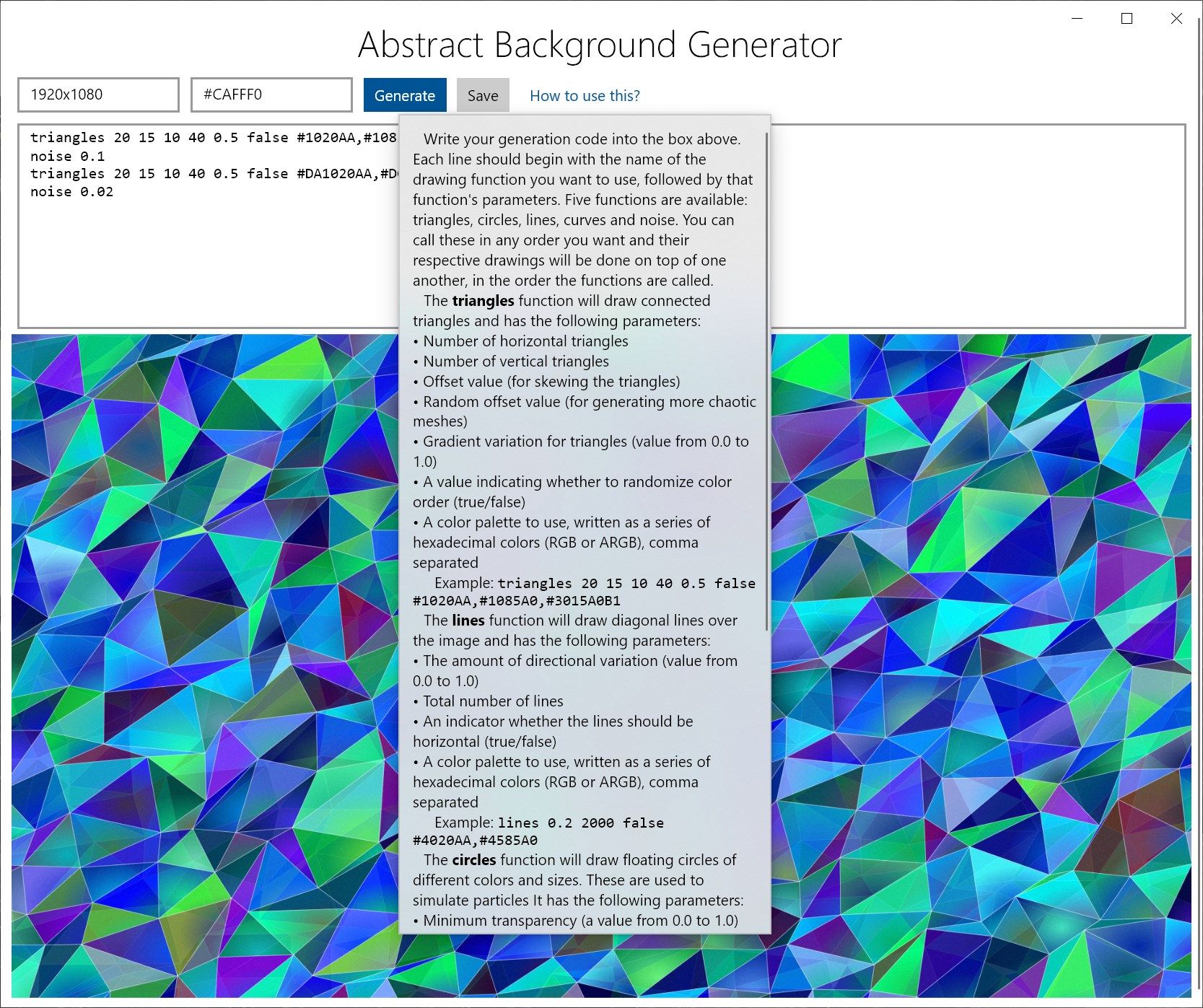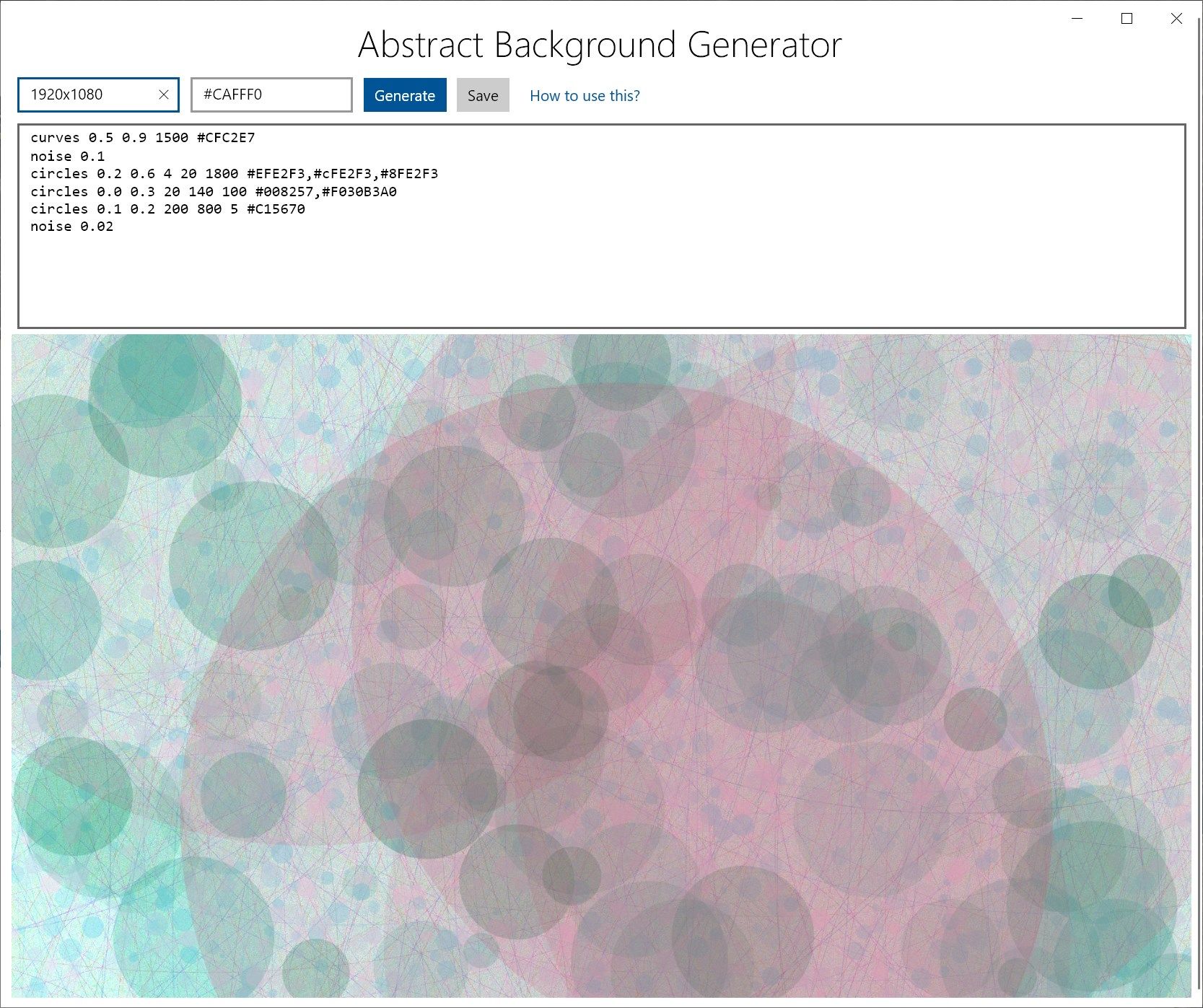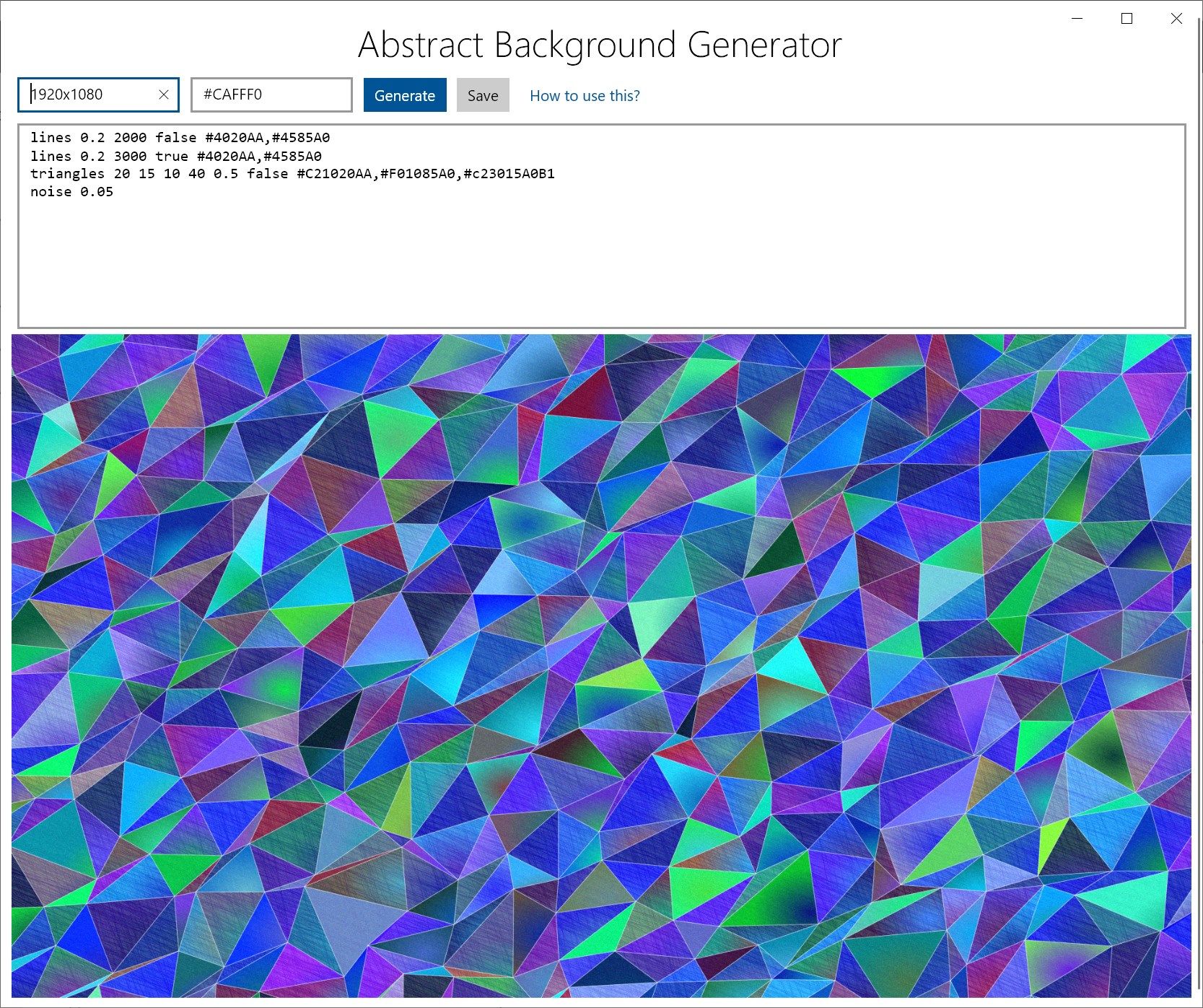 About Abstract Background Generator
Abstract Background Generator is a simple procedural generation app for creating new wallpapers with abstract patterns. It provides a scripting language which you can use to combine different effects to create abstract images. These effects include adding grain and tiling, particle effects and line effects.
Pattern generators such as this one can be used along with image editing software to create novel effects, collages and stained glass effects on your artwork.
You can test the image generation in the trial version, but saving generated images is only available in the full version.
Key features