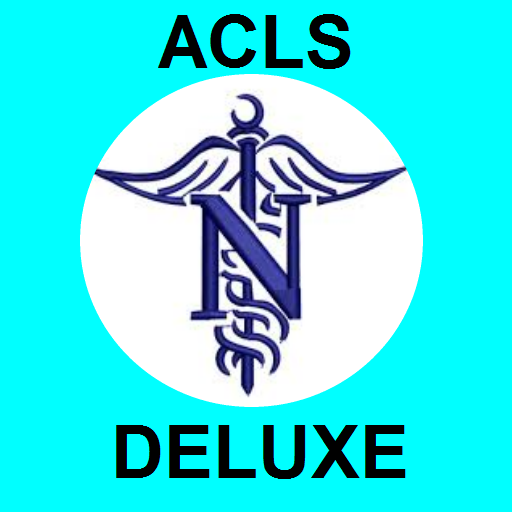 ACLS Flashcards Deluxe
App details
Product ID
XPFG6PLRNWGD1L
About ACLS Flashcards Deluxe
ACLS Flashcards are designed to prep for the Advanced Cardiac Life Support Certifications Exam.
Advanced Cardiac Life Support (ACLS) is an essential aspect of emergency medical treatment. Most healthcare providers are required to get their ACLS Certification or Recertification to ensure they are capable of handling various emergency situations. In order to receive your certification, you must take a course, and ultimately pass an ACLS Certification exam that is accepted by your specific provider.
Passing your ACLS exam is not something you should stress about; but it's definitely not something to take lightly. As always, fortune favors the prepared.
A large portion of ACLS Certification course will cover a few select cases that you will likely encounter at some point in your career. The information and procedures are the product of continuous research, testing, and analysis resulting in periodic updates expected to improve the effectiveness of ACLS given changes in medical technology.
A large portion of your ACLS exam prep will be spent studying the different algorithms associated with the course. The algorithms you will learn are simply a flowchart of procedures to follow in order to treat specific situations.
Decks included:
WCT
Tachycardia
SynchronizeCardioversion
Adenosine
VT
VFib
Key features