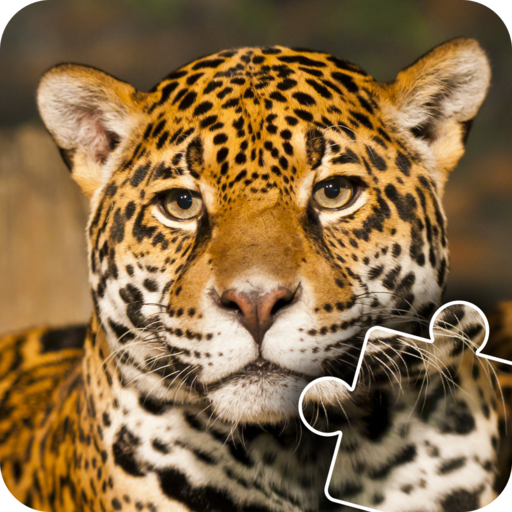 African Wild Life Animals Photo Jigsaw Puzzles - Educational and good brain practise for kids, toddlers and preschoolers
App details
Product ID
XPFNZGWCSMJPNB
About African Wild Life Animals Photo Jigsaw Puzzles - Educational and good brain practise for kids, toddlers and preschoolers
This jigsaw puzzle for kids will surely be a hit for any toddler interested in animals and wild life as it´s packed with beautiful pictures of the worlds most fantastic animals!
See animals like zebra, elephants, baby elephants, giraffes, hippo, rhino, leopard, lions and their little cubs in their right element on the Serengeti.
Puzzles help improve your kids visual memory, shape and color recognition, motor skills and coordination.  This game can be adapted to your child current skill level by choosing different puzzles sizes or difficulties. For every completed puzzle there´s a fun, cool reward to pop! If your kids likes solving puzzles they are going to love this game!
FEATURES
• Play and solve 22 different entertaining and challenging puzzles!
• Enjoy colourful and professional photographed puzzle scenes
• Fun rewards to pop for each completed puzzle!
• Challenge yourself with 9 different puzzle sizes 6, 9, 12, 16, 20, 30, 56, 72 and 100 pieces and 3 different puzzle backgrounds
• Easy, relaxing and playful gameplay suitable for children 3-6
• Simple to use - Game play built from ground up with an easy to use interface so also the youngest kids can play
• A mind improving game; Practicing cognitive skills, hand-eye coordination, memory, logical thinking and visual perception
• Single child-safe in-app purchase
For more fun games, have a look at our other games for kids!
And don´t forget to SUBSCRIBE TO OUR YOUTUBE CHANNEL: https://www.youtube.com/channel/UC8rwRnbqp_qMTDlMY5uwxXw
ABOUT YOGER GAMES AB
Yoger Games is a game studio that makes games for kids and toddlers. A good way to learn about the world is to play and have fun at the same time. It encourages and inspires to more learning. Our games are designed to give children age 1-6 a great experience and make them able to play our games with or without help from mum or dad. Accomplishing  and completing game objectives encourages and makes children proud.
Key features
Play and solve 22 different entertaining and challenging puzzles!

Enjoy colourful and professional photographed puzzle scenes

Fun rewards to pop for each completed puzzle!

Challenge yourself with 9 different puzzle sizes 6, 9, 12, 16, 20, 30, 56, 72 and 100 pieces and 3 different puzzle backgrounds

Easy, relaxing and playful gameplay suitable for children 3-6

Simple to use - Game play built from ground up with an easy to use interface so also the youngest kids can play

A mind improving game; Practicing cognitive skills, hand-eye coordination, memory, logical thinking and visual perception

Single child-safe in-app purchase