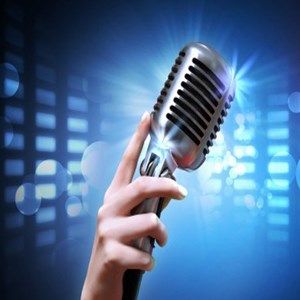 ALANKAR - Indian Classical Vocal Practice and Riyaaz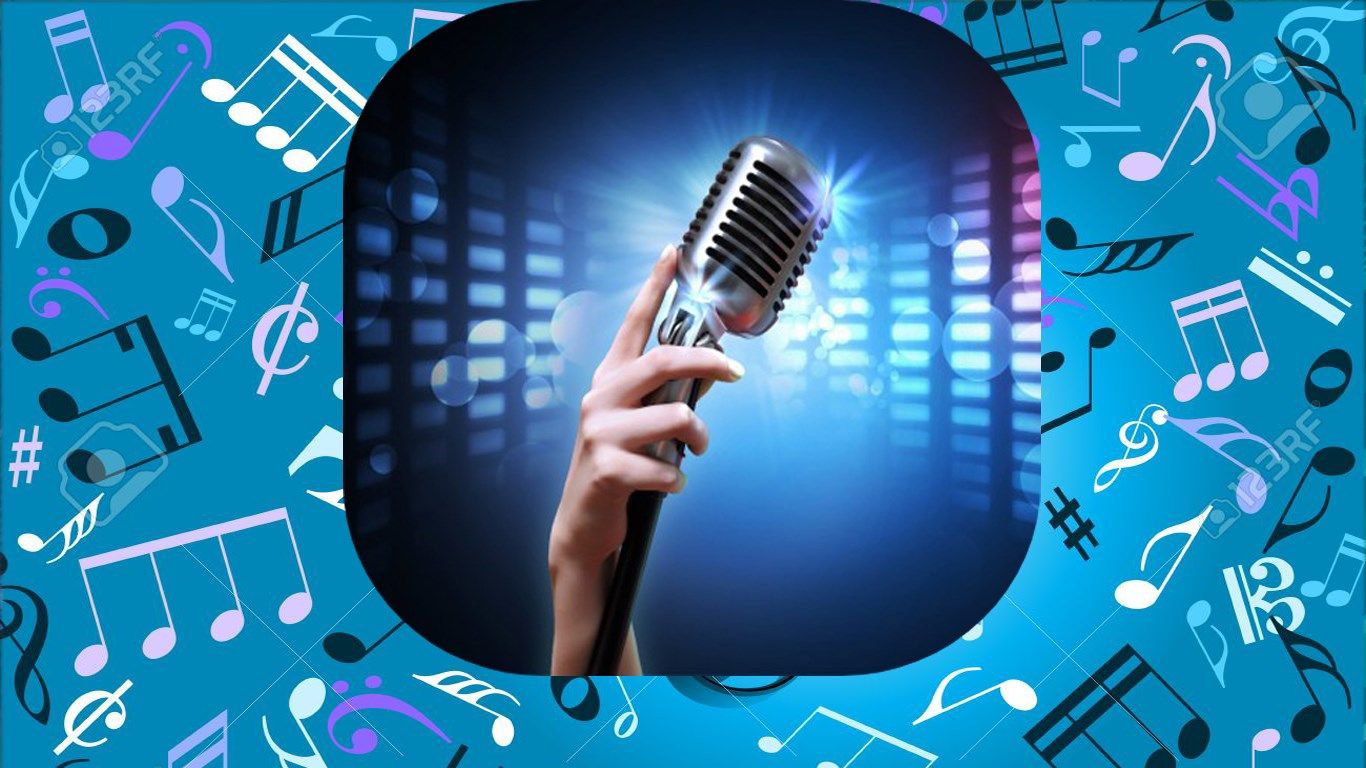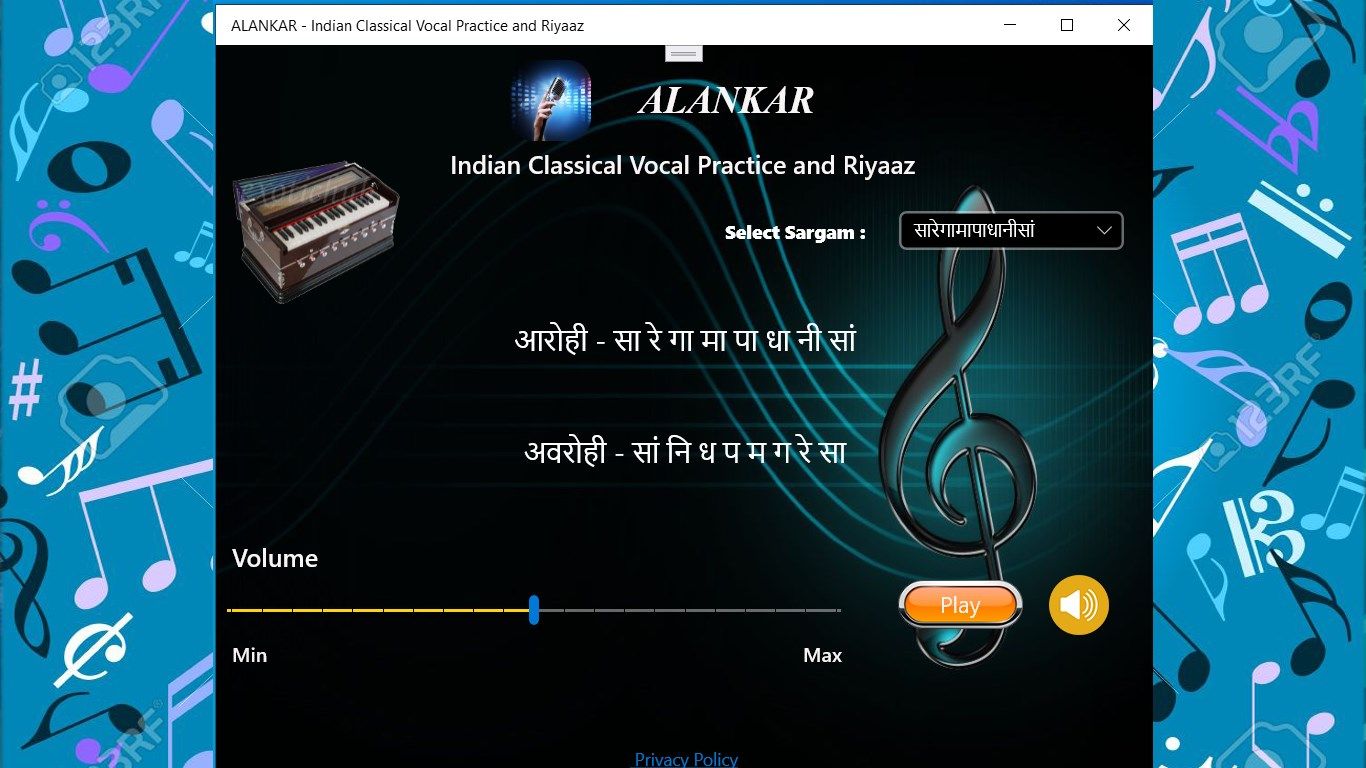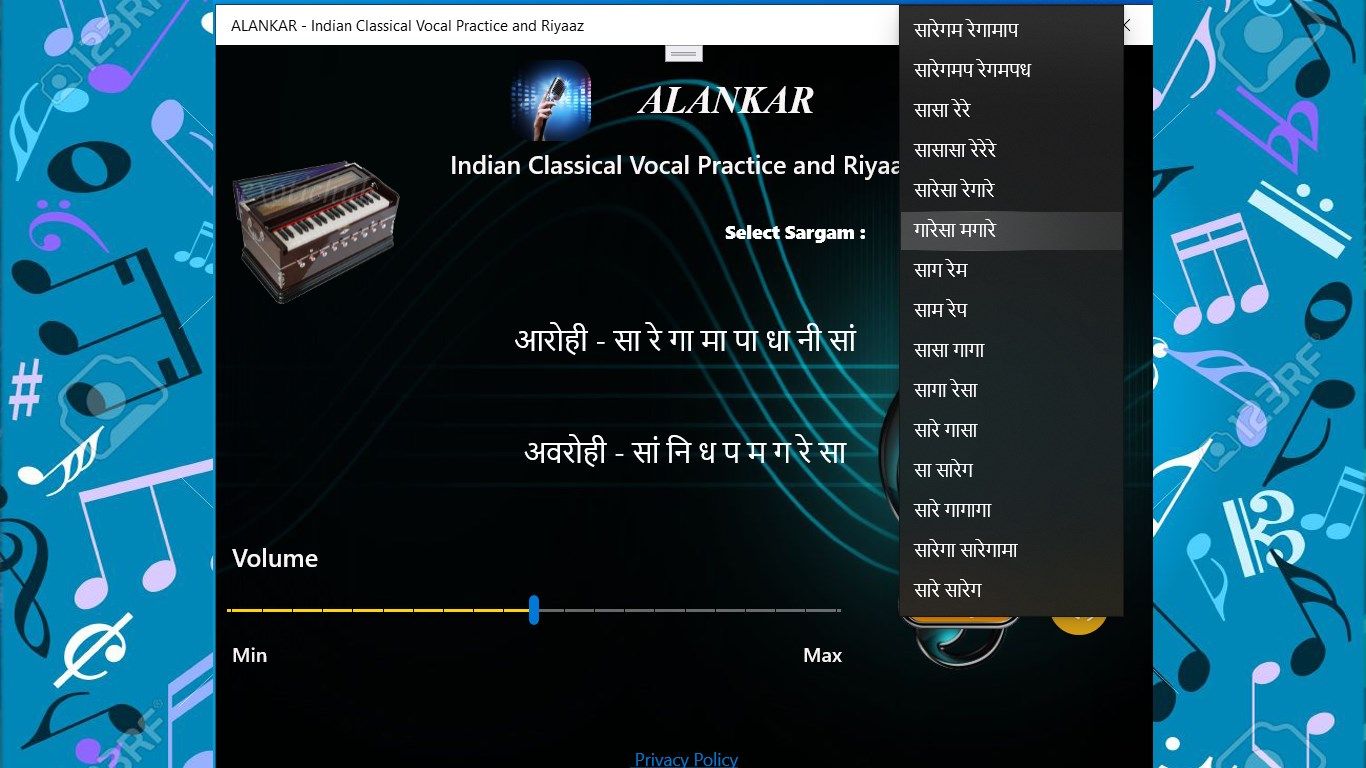 About ALANKAR - Indian Classical Vocal Practice and Riyaaz
Learn Singing | Vocal lessons & exercises - An ideal application for beginners where you can train your voice to sing in tune quickly. Ideal for advanced singers too.
Alankar and Palte: Spicing up the swaras Learn to Sing anytime anywhere!
In Hindustani Classical Music, Alankar or Alankara means ornaments or adornments. Alankara is also referred to as Palta at times. Alankar is integral to the core essence of Hindustani classical music. Alankars and palte are vital for you to gain voice control and sing with grace! It also helps you to sing proper notes when you have to skip notes according to a raga's structure.
Quickly develop confidence to perform singing riffs and runs. Follow the suggested famous singing riffs from all styles or program your own exercises. Helps with improvisation.
Follow the singing exercises and the app tells you whether you sing in tune.
ALANKAR APP FEATURES:
• You can enjoy a singing class environment where teachers use a piano.
• Which note you should sing for correctly singing.
• Designed in collaboration with professional singing teachers.
• A full singing work out where you efficiently learn to sing with perfect note, quickly expand your vocal range and fun exercises to sing in different styles.
• Series of exercises structured from easy to advanced levels to expand your vocal range by relaxing your voice.
ALANKAR app improves your vocal abilities.
SA RE GA MA PA DHA NI SA
SA NI DHA PA MA GA RE SA

SA SA RE RE GA GA MA MA PA PA DHA DHA NI NI SA SA
SA SA NI NI DHA DHA PA PA MA MA GA GA RE RE SA SA

SA RE GA - RE GA MA - GA MA PA - MA PA DHA - PA DHA NI - DHA NI SA -
SA NI DHA - NI DHA PA - DHA PA MA - PA MA GA - MA GA RE - GA RE SA -

SA RE GA MA RE GA MA PA GA MA PA DHA MA PA DHA NI PA DHA NI SA
SA NI DHA PA NI DHA PA MA DHA PA MA GA PA MA GA RE MA GA RE SA

SA RE SA RE GA - RE GA RE GA MA - GA MA GA MA PA - MA PA MA PA DHA -
PA DHA PA DHA NI - DHA NI DHA NI SA -

SA NI SA NI DHA - NI DHA NI DHA PA - DHA PA DHA PA MA - PA MA PA MA GA -
MA GA MA GA RE - GA RE GA RE SA -

SA RE GA SA RE GA MA RE GA MA RE GA MA PA GA MA PA GA MA PA DHA
MA PA DHA MA PA DHA NI PA DHA NI PA DHA NI SA

SA NI DHA SA NI DHA PA NI DHA PA NI DHA PA MA DHA PA MA DHA PA MA GA
PA MA GA PA MA GA RE MA GA RE MA GA RE SA

SA GA - RE MA - GA PA - MA DHA - PA NI - DHA SA -
SA DHA - NI PA - DHA MA - PA GA - MA RE - GA SA -
Key features