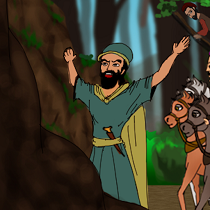 Ali Baba and the Forty Thieves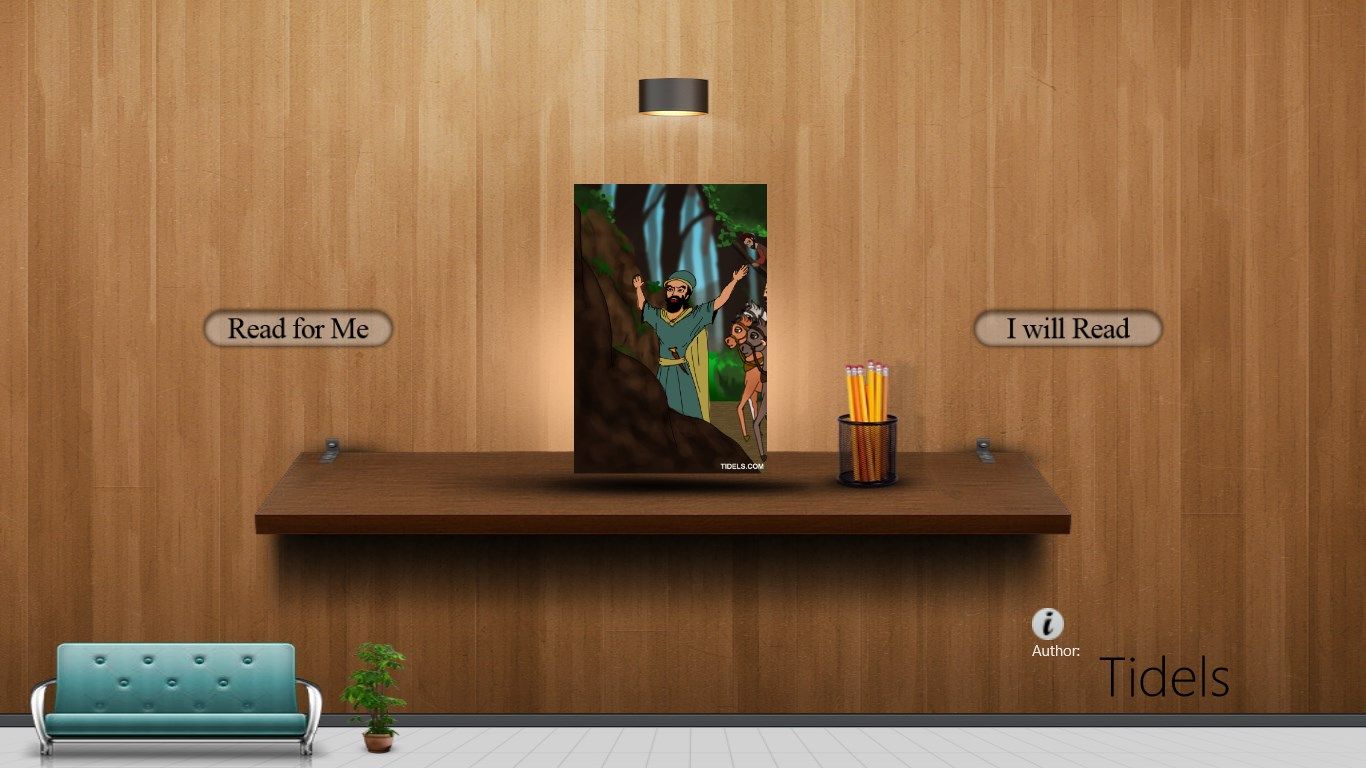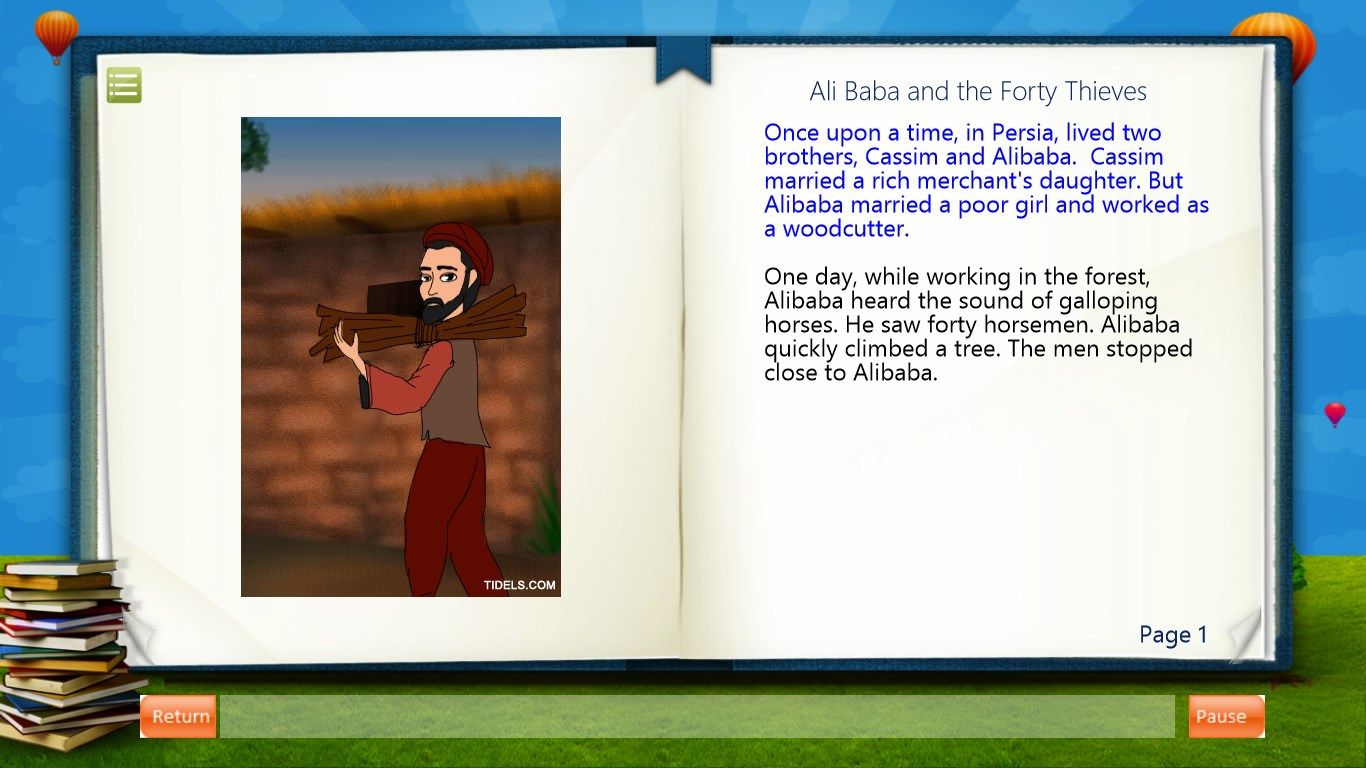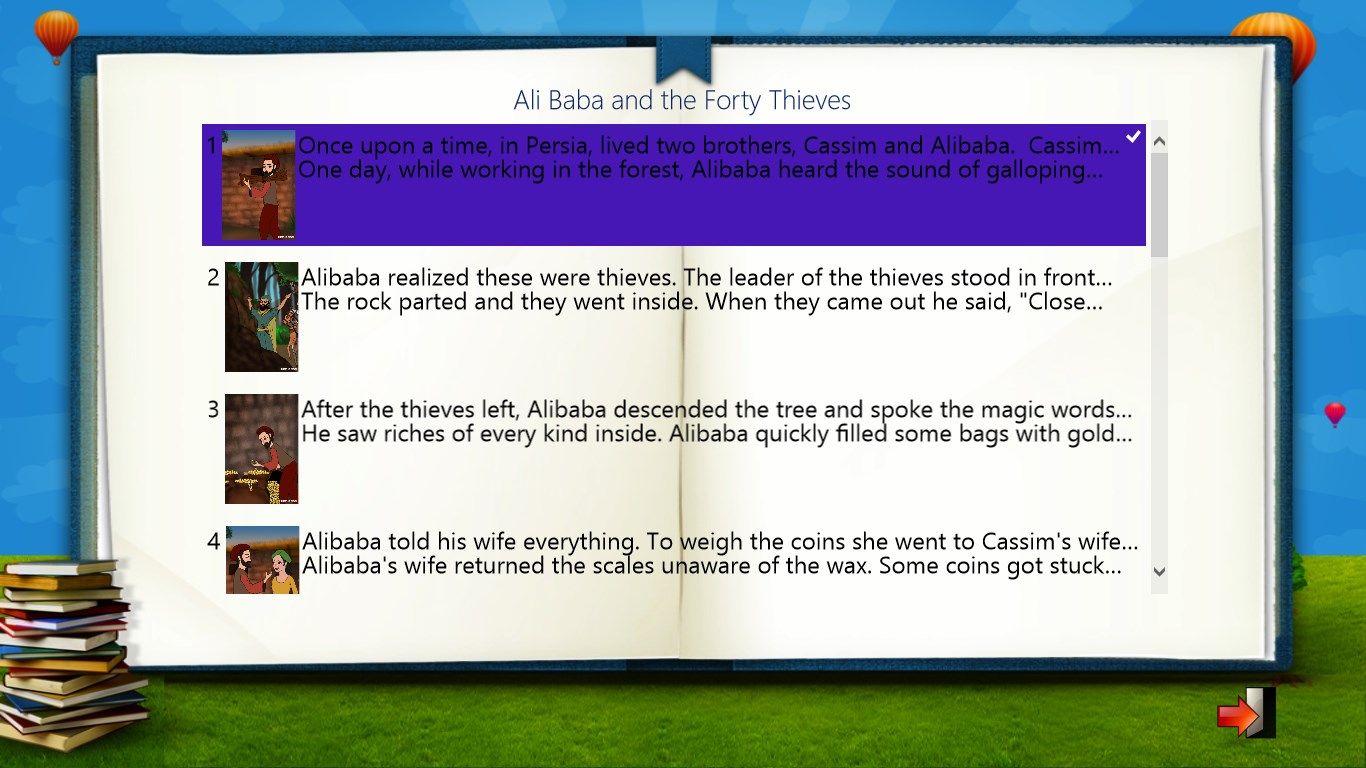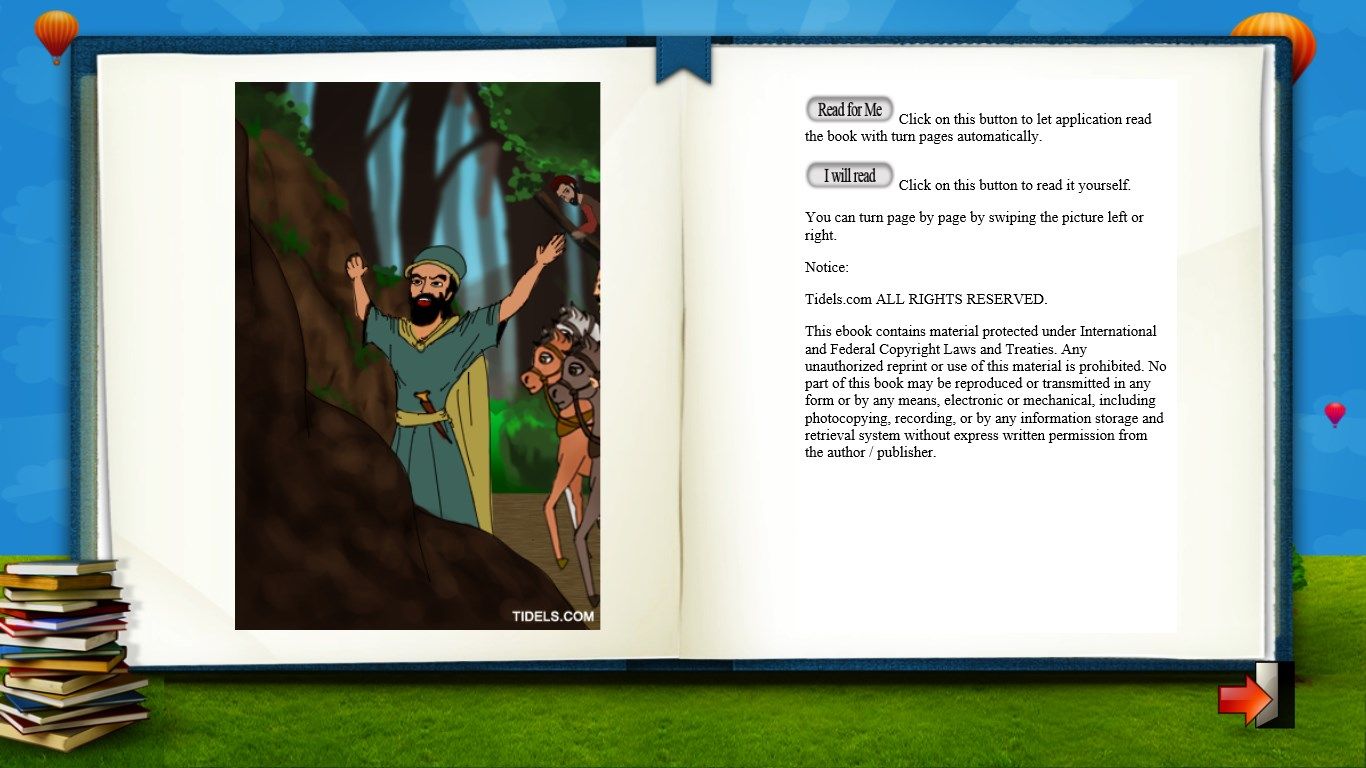 About Ali Baba and the Forty Thieves
Ali Baba and the Forty Thieves
**** Parents Please note this story has mild violence as written by author, it is not suitable for kids under 9 years *****
Ali Baba and his elder brother Cassim are the sons of a merchant. After the death of their father, the greedy Cassim marries a wealthy woman and becomes well-to-do, building on their father's businessbut Ali Baba marries a poor woman and settles into the trade of a woodcutter.
One day Ali Baba is at work collecting and cutting firewood in the forest, and he happens to overhear a group of forty thieves visiting their treasure store. The treasure is in a cave, the mouth of which is sealed by magic. It opens on the words "Open Sesame" and seals itself on the "Close Sesame". When the thieves are gone, Ali Baba enters the cave himself, and takes some of the treasure home.
Click on "Read to me" to let the application read the book with page turns automatically. To read it manually click on "I will read". User can turn page by page by swiping the picture left or right.
Key features
Great story for kids and adults

Beautifully illustrated e-book

Audio narration and text included

Turn pages by swiping the picture left or right