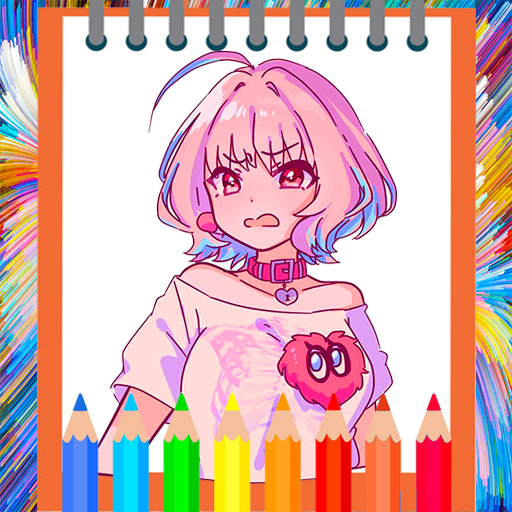 Anime Coloring Book Manga
App details
Product ID
XPFP0GF8NZN2JG
About Anime Coloring Book Manga
This is the best Anime coloring book for kids and adults. Lots of beautiful illustrations to paint with beautiful colors you can choose from all available brushes. When you're done, you can share it with your friends.
It is an application for all ages that encourages and helps to learn and develop creativity in a smart and fun way.
You can paint, draw or doodle whenever they want to. Doodling, painting and drawing was never so easy and funny. It is the time to be creative by downloading this free app.
The app - Coloring Book Anime - is so easy to use you just have to download the application and pick up the paint brush and relax draw your imagination and sense of color on their world.
Children of all ages can play coloring books from toddlers to teens. In fact, exploring the world, developing imagination, observation, and attention is all the more interesting with these wonderful coloring games for kids. Imagine yourself in the role of a true artist, try drawing and painting with the help of a rich color palette, to create your own unique world.
This game features coloring pictures with pencils and paints. A large number of flowers can surprise even the most demanding child. After all, there is an opportunity to draw your own image from scratch, adding application elements. You can also create a drawing with neon pencils, save it and send it to friends.
Anime Manga Coloring Pages with Animated Effects has a wonderful gallery of Japanese movies heroes :
anime girls coloring pages
anime boys coloring pages
sport coloring pages
cute anime coloring books
anime coloring games offline
boyfriends, girlfriends, love coloring pages
fun and sorrow coloring pages
coloring book anime girls
and more anime manga Japanese coloring pages
girls coloring pages
boys coloring pages
and more anime manga Japanese coloring pages
Key features
Painting Brush & Pencil: to step up your game choose how you want to paint. For just filling a large space use brush and to draw more finely use pencil.

Magic Brush: specially designed brushes for stamping the canvas with images that enhances the painting.

Easy Eraser: Erasing is always an option when drawing. Easily erase what you have drawn.

Zoom in & Zoom Out: Zoom In the canvas to draw at those tight spaces.

Undo & Redo: Easily Undo and Redo if you make any mistake while Coloring.

Atickers : Add amazing stickers to your drawing to make it more attractive.

Add Text Art: Write your name or any other text you like.