Audio Editor: Recorder & Splicer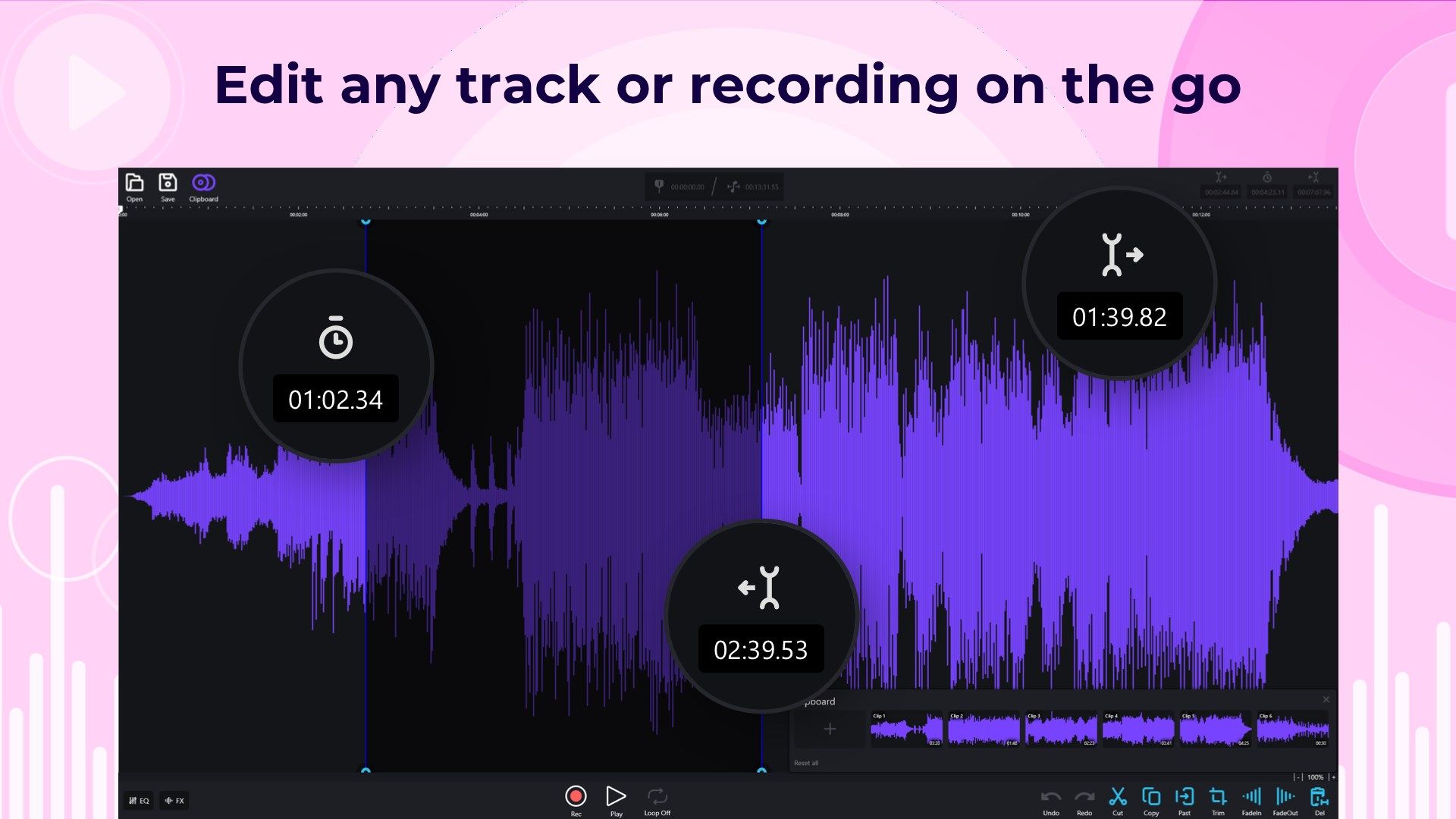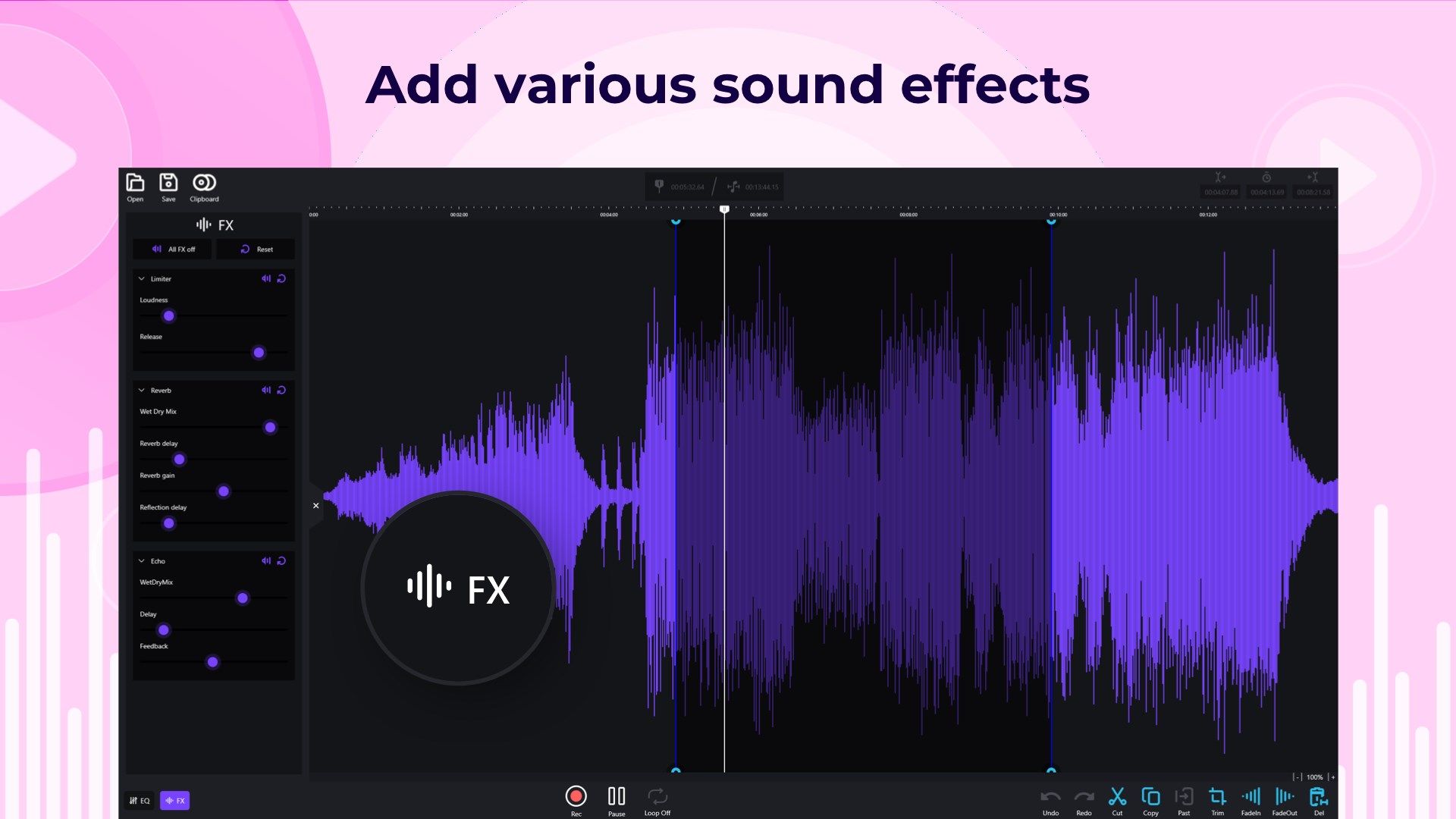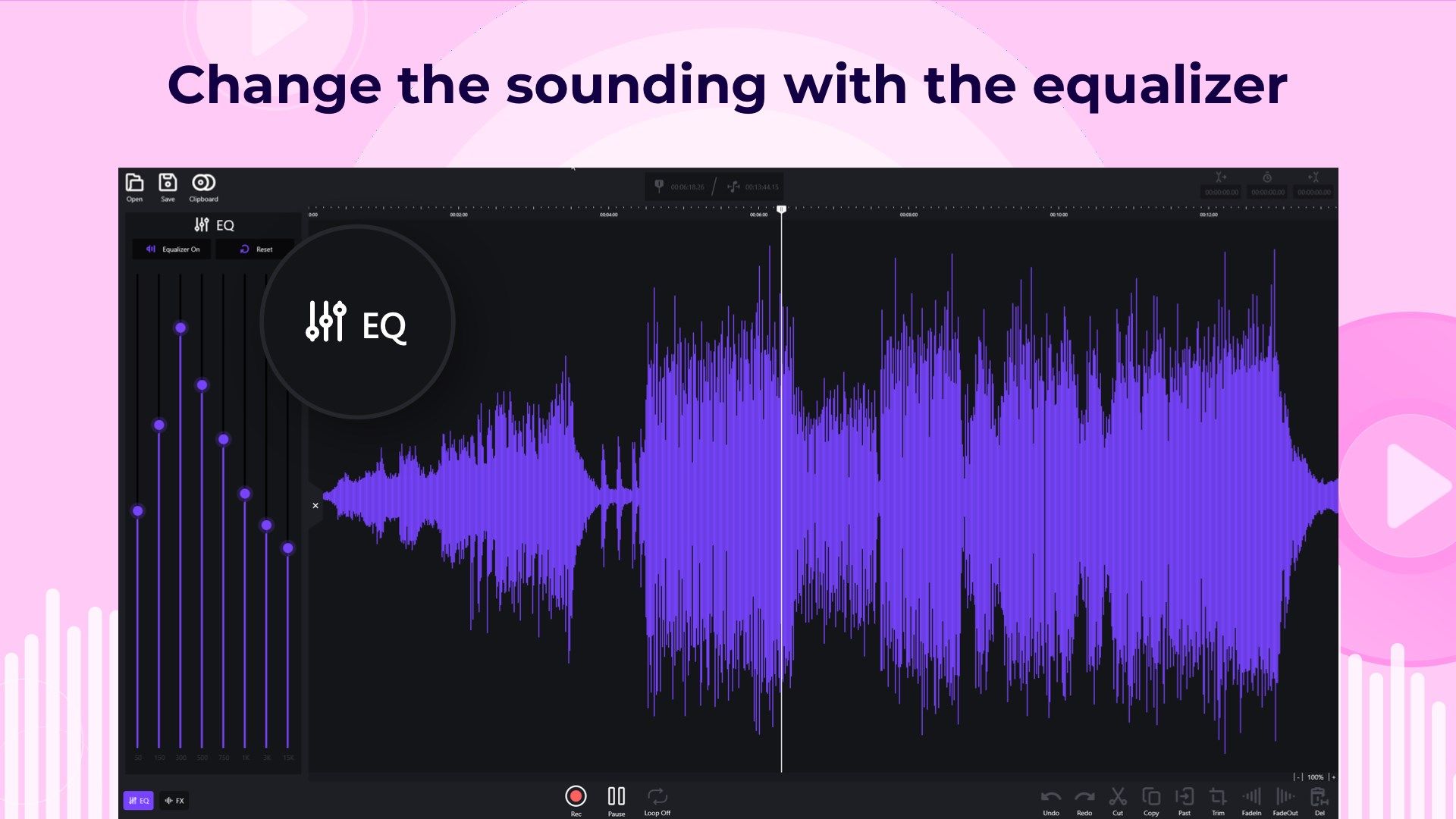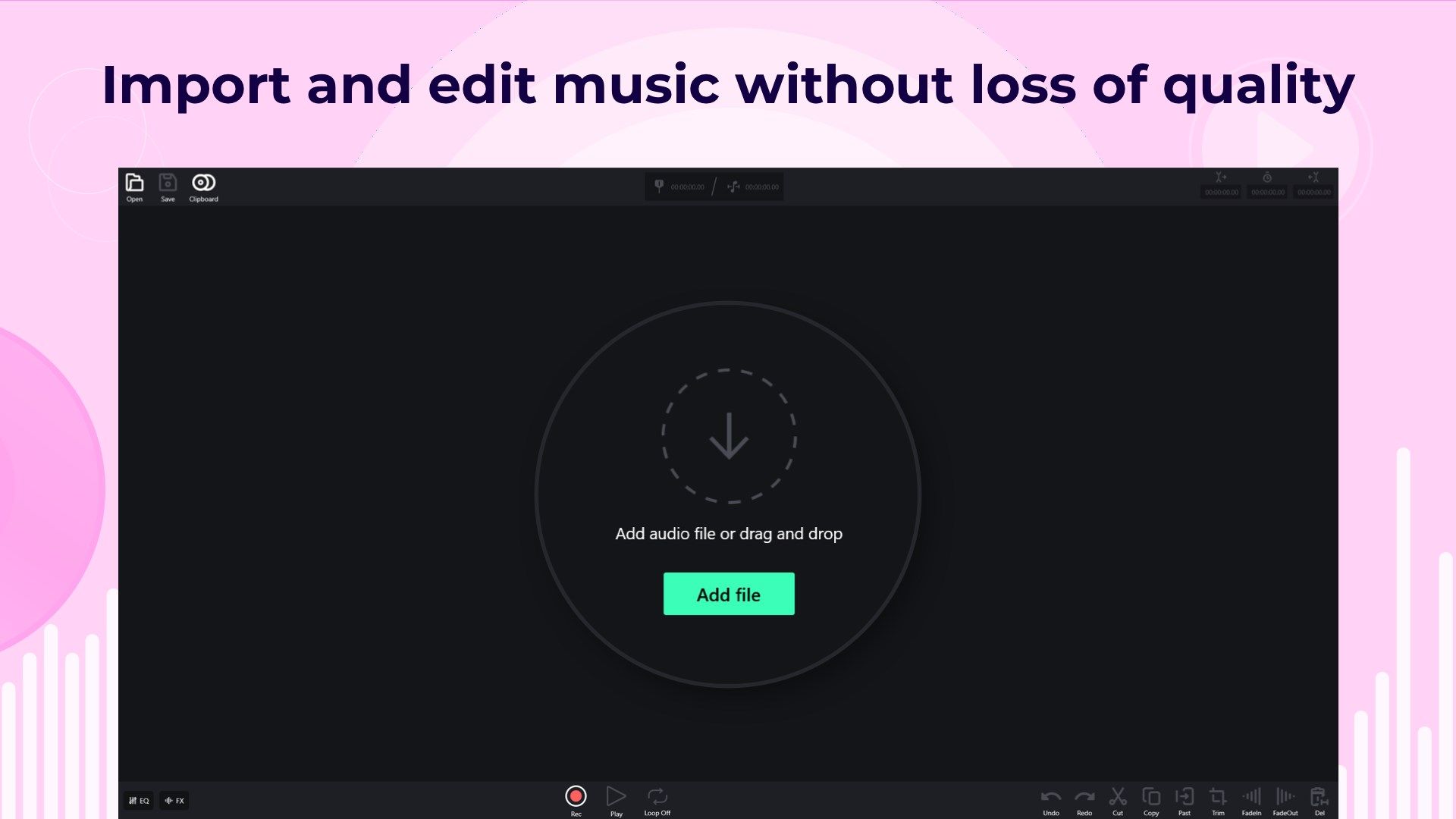 About Audio Editor: Recorder & Splicer
Audio Editor is a professional audio and music editor. With Audio Editor Tool you can edit and record music, voice, and other audio recordings. You can edit audio files with tools like cut, copy, paste. You can also add audio effects like pitch, reverb, delay and adjust your audio files.
SUPPORTS MULTIPLE FORMATS
Upload any file and save in .wav or .m4a.
SIMPLE EDITING TOOLS
Simple and fast audio editing using copy, paste, cut, and reverse.
ADD AUDIO EFFECTS
Choose from the variety of audio effects.
RECORD YOUR AUDIO
Record music, voice and other audio. Recording runs in the background and when the screen turns off.
STEREO AND MONO
Edit left or right channel separately, or both of them at the same time.
EQUALIZER
Advanced sound effects and settings available by subscription
Edit your audio files in the simplest way - it's all here, in your hand!
Key features