 Awful Forums Reader (Beta)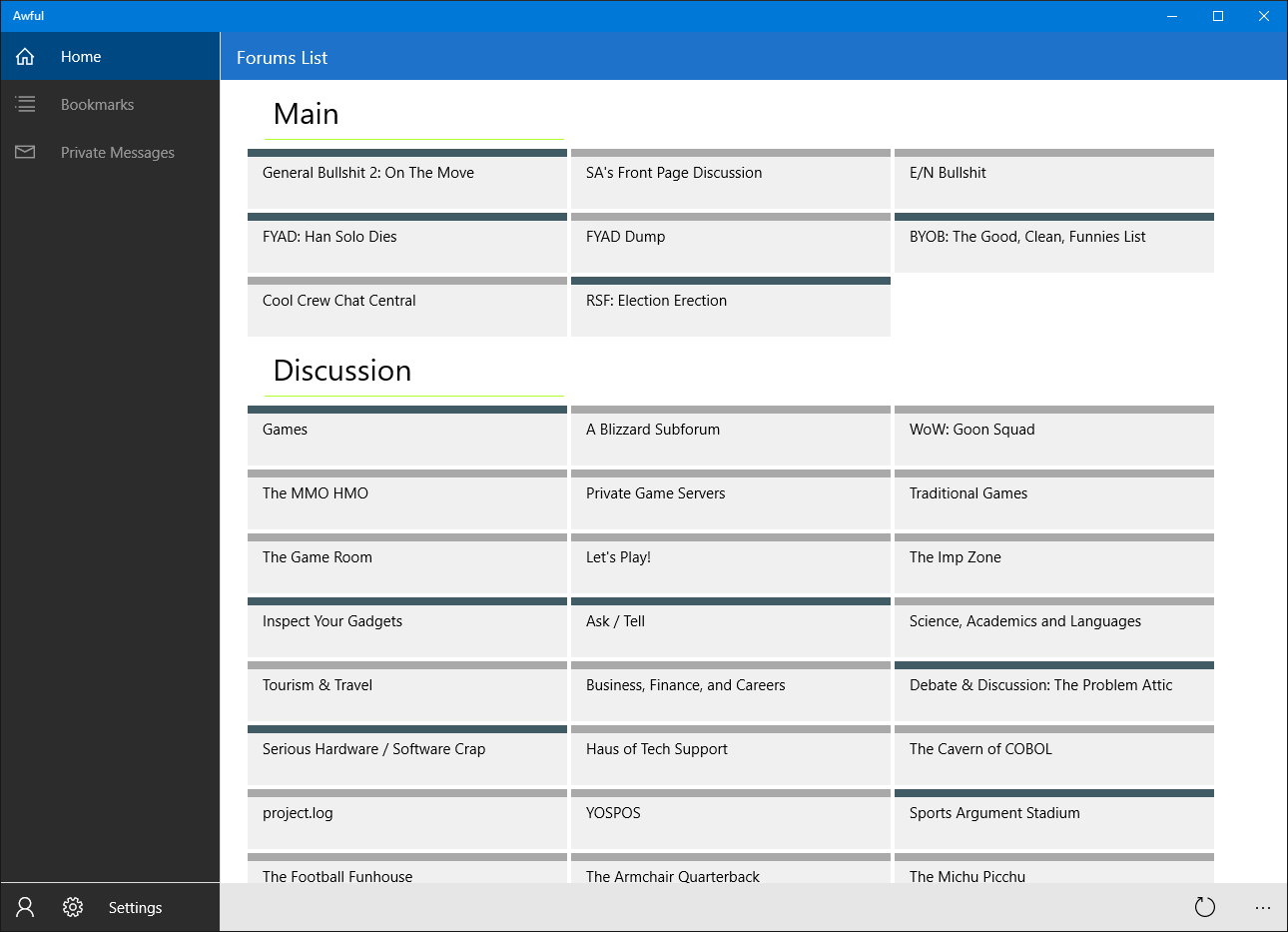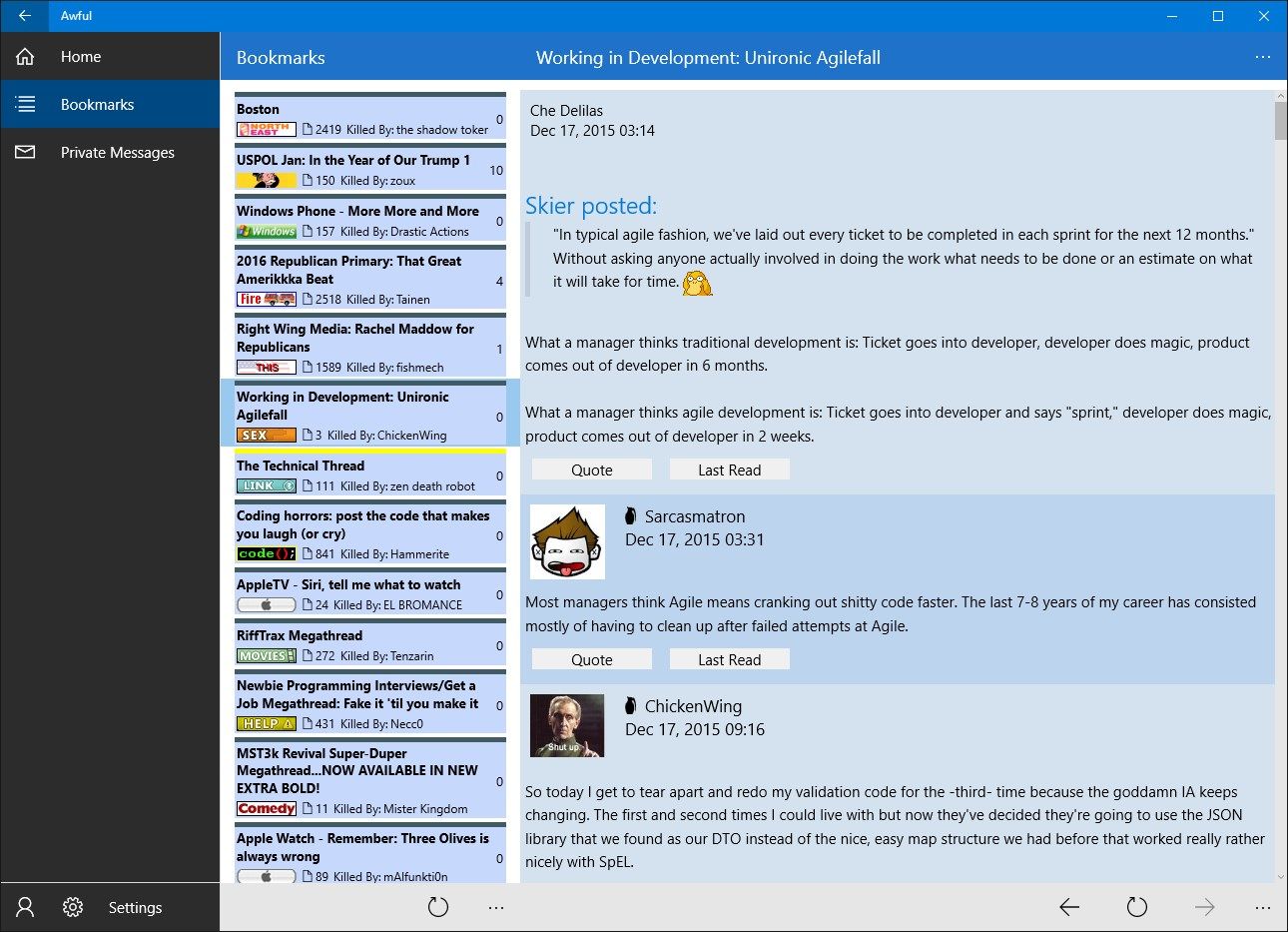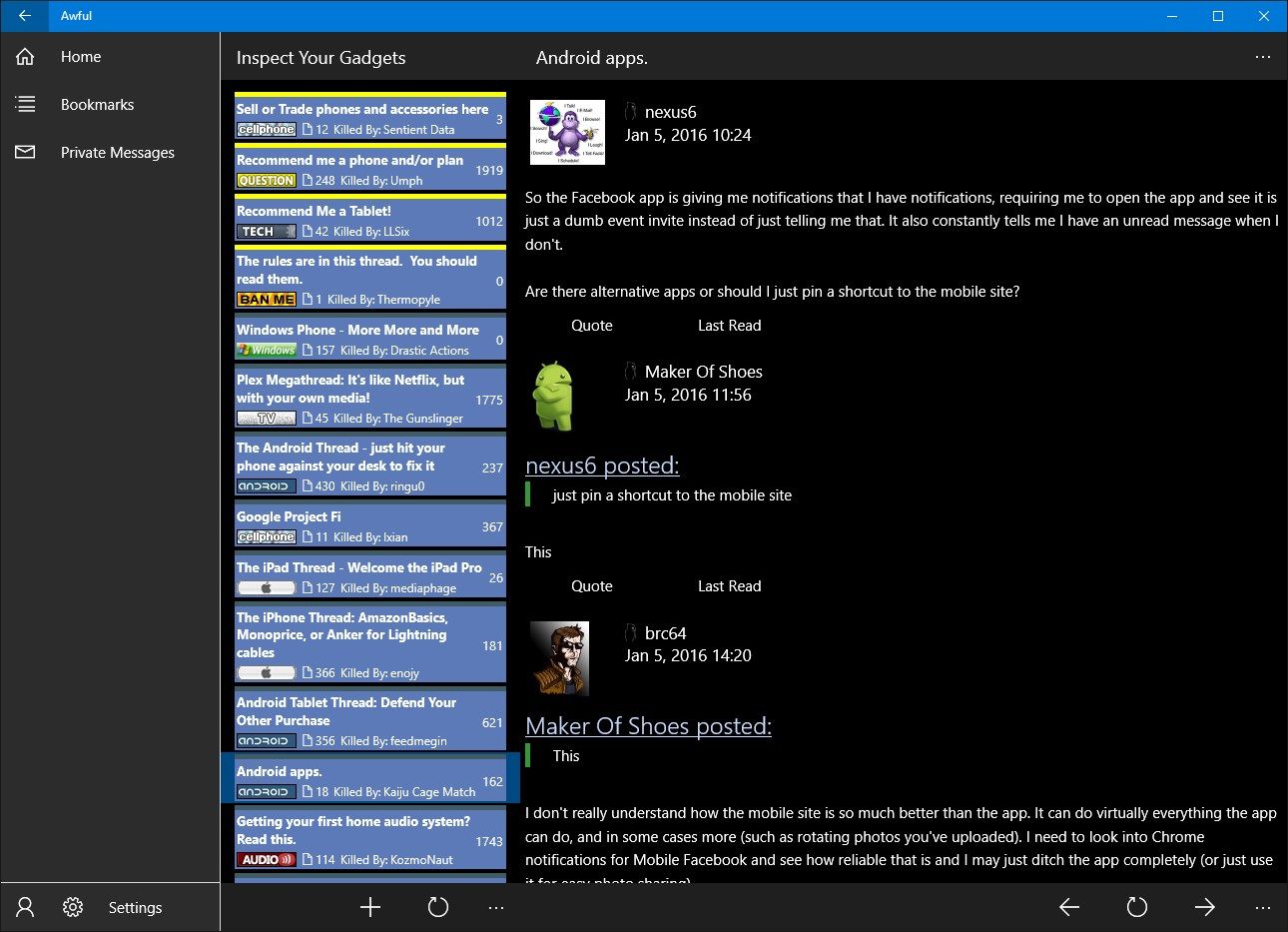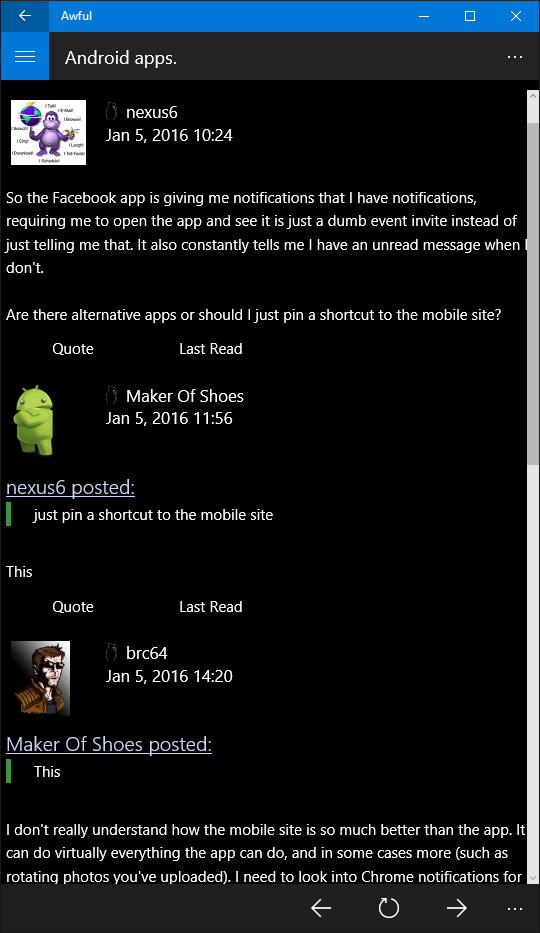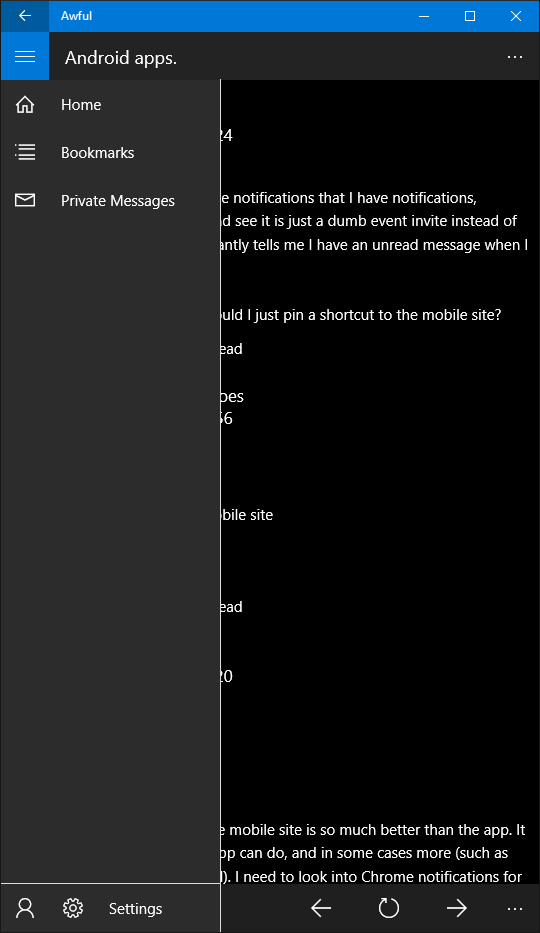 About Awful Forums Reader (Beta)
Browse the Something Awful forums through a modern UI interface! Unofficially!
NOTE: In order to use this Application, you must already have an account at forums.somethingawful.com.
The Awful Forums Reader is a Windows 8 and Windows Phone 8.1 forums reader for Something Awful. Now there is finally a good way to experience the forums on a tablet. Get notified of when threads your interested in are updated! Make good looking posts and replies! The Awful Forum Reader can do it all! But very specifically, it can view the Something Awful forums!
Key features