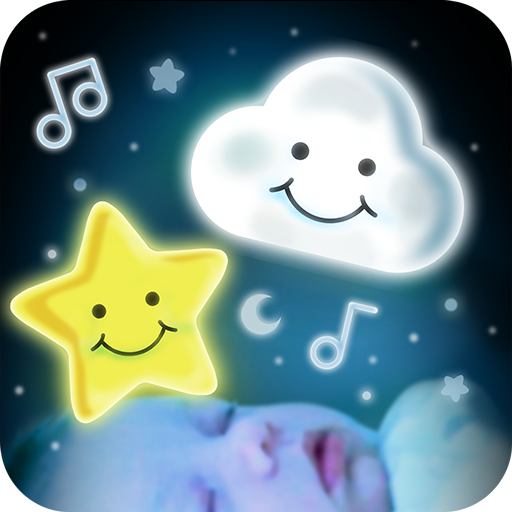 Baby White Noise generator + Nursery Rhymes music
App details
Product ID
XPDNSVXJJWWB1V
About Baby White Noise generator + Nursery Rhymes music
Help your baby sleep with the best selection of white noise and background soothing sounds and nursery rhymes.
–This app does NOT have ads–
Designed for busy parents, the one-flick interface will allow you to quickly set it up on the go with one hand (you might need the other to hold your baby!). It also comes with a timer, screen saver, and great unique sounds that will fade out gradually when the timer reaches the end.
You can use them when your baby is agitated or falling asleep. The night-lamp screen saver includes a cloud character and stars that change color and move quietly to help your baby relax.
Instrumental relaxing Nursery Rhymes included:
· Incy Wincy Spider
· Mulberry Bush
· If You're Happy and You Know it…
· Humpty Dumpty
· Hot Cross Buns
· Twinkle Twinkle…
· This Old Man
· Wheels on the Bus
· Old Macdonald…
· London Bridge is…
· Hickory Dickory Dock
· Baa Baa Black Sheep
· Little Bo Peep
Sounds included:
· Vacuum cleaner
· Heavy rain
· Hair dryer
· Mum's heartbeat
· Tumble dryer
· Running tap
· Shhh…
· Electric fan
· TV static noise
· Womb
· Tropical noise
· Waterfall
· In the car
· Night sound
· Sea sounds
· Air conditioning
· Train moving
· Piano lullaby
· Nature birds
· Foetal monitor
· Wind
· Clock ticking
· Kettle boiling
· Electronic melody
· Music box
· Lullaby music box
· Lawnmower
Remember babies have just come from an incredibly loud and noisy womb… And if you know anything about babies, you know they like what they are used to. If you want to set your baby up for the best sleep possible, use white noise.
Key features
37 White Noises to make babies sleep

13 Traditional Nursery Rhymes included

Night light, a cute cloud will project stars changing color to create the right relaxing mood

Smooth fading when the music is about to finish, the baby won't notice the music coming to an end

Some nursery rhymes included: Incy Wincy Spider, Mulberry Bush, If You're Happy and You Know it, Old Macdonald, London Bridge is...