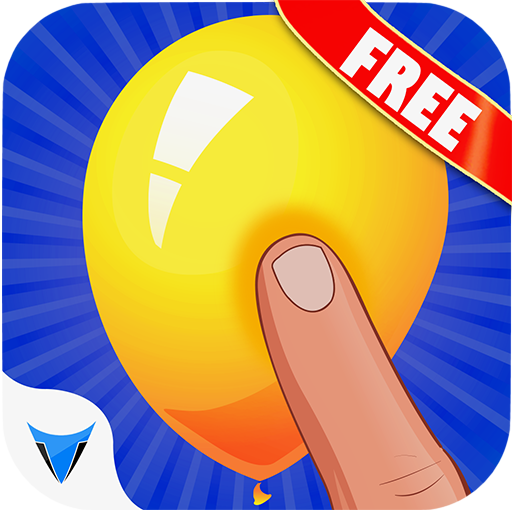 Balloon Pop - Free Kids Game for Smashing Balloon
App details
Product ID
XPFPL5B6D5ZCFD
About Balloon Pop - Free Kids Game for Smashing Balloon
Balloon popping and Smashing game for kids is fun of smashing and popping balloons and find Alphabets and numbers from Balloon.
Having a tough time to making your kid learn alphabets and numbers? This is your one shot stop to get your kid engrossed and immersed completely in the process of learning the building blocks of the long educational journey he/she is about to begin with this popping balloon game.
Balloon Pop - Free Kids Gamehelps your kid to gain knowledge of numbers and alphabets along with lots of fun and frolic. This touch game is encased with cute animations, colourful graphics, sundry backgrounds and adorable acoustics which will surely leave your untainted toddler with lots of enthusiasm towards learning.
The game contains three different modes:
Normal:
This mode is the simplest and will allow your child to get familiar with the game when actual learning process starts. The balloons will just pop up for your kid to touch them hearing a phonic sound and fill with lots of laughter and joy.
A to Z:
The balloons will pop up containing alphabets and will hear the letter spoken out loud as your kid smashes the balloon. This will help your child learn and grasp the alphabets better as the visuals stay longer in a human mind.
1 to 25:
The last mode will help your kid learn numbers as it is not easy to remember them. As the kid will smash the popped balloon he/she will hear the number on the balloon spoken out loud to help him/her remember it.
You can make the learning more interesting and challenging for your kid by increasing or decreasing the size and speed of the balloons popped. You can anytime switch on/off the music and sound of the game.
Key features
Phonic sound of alphabets and numbers for infant