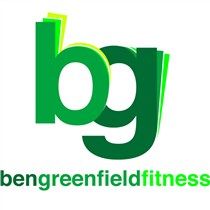 Ben Greenfield Fitness - Official App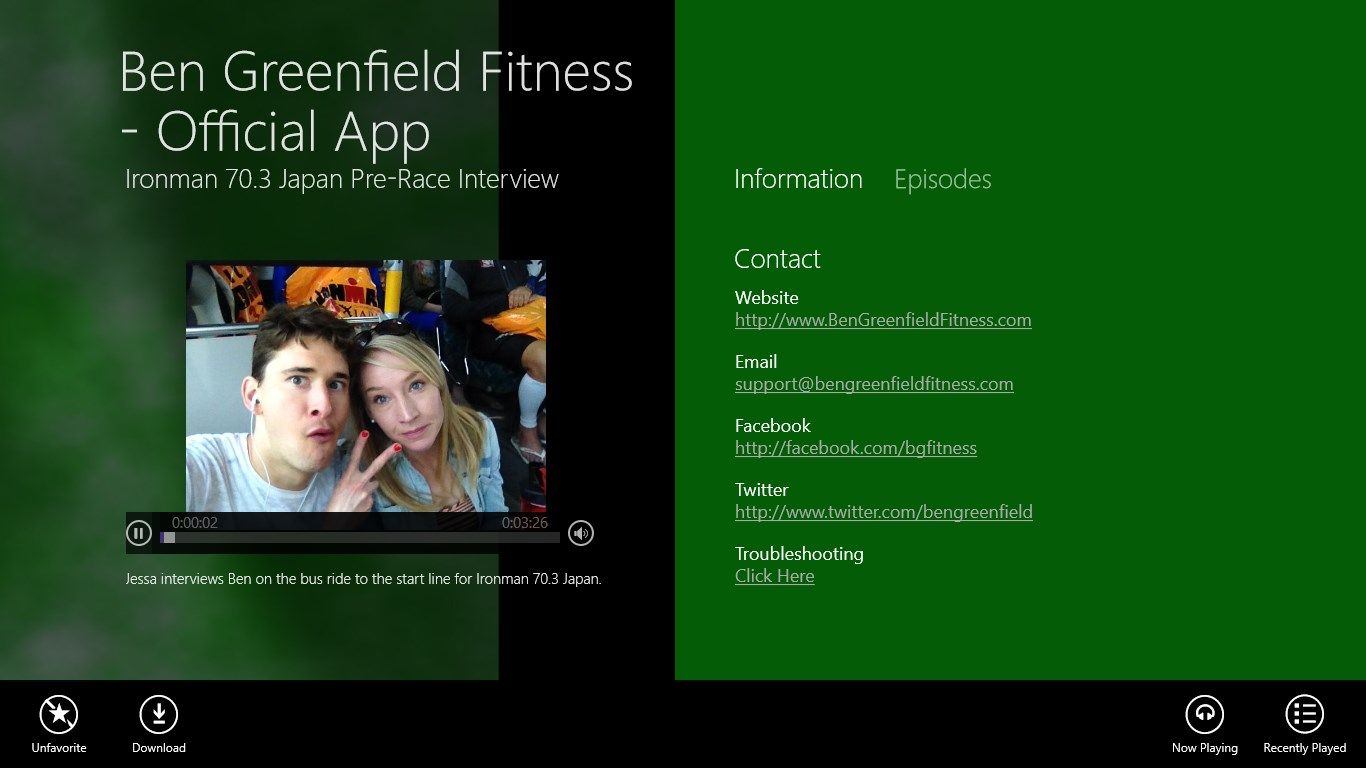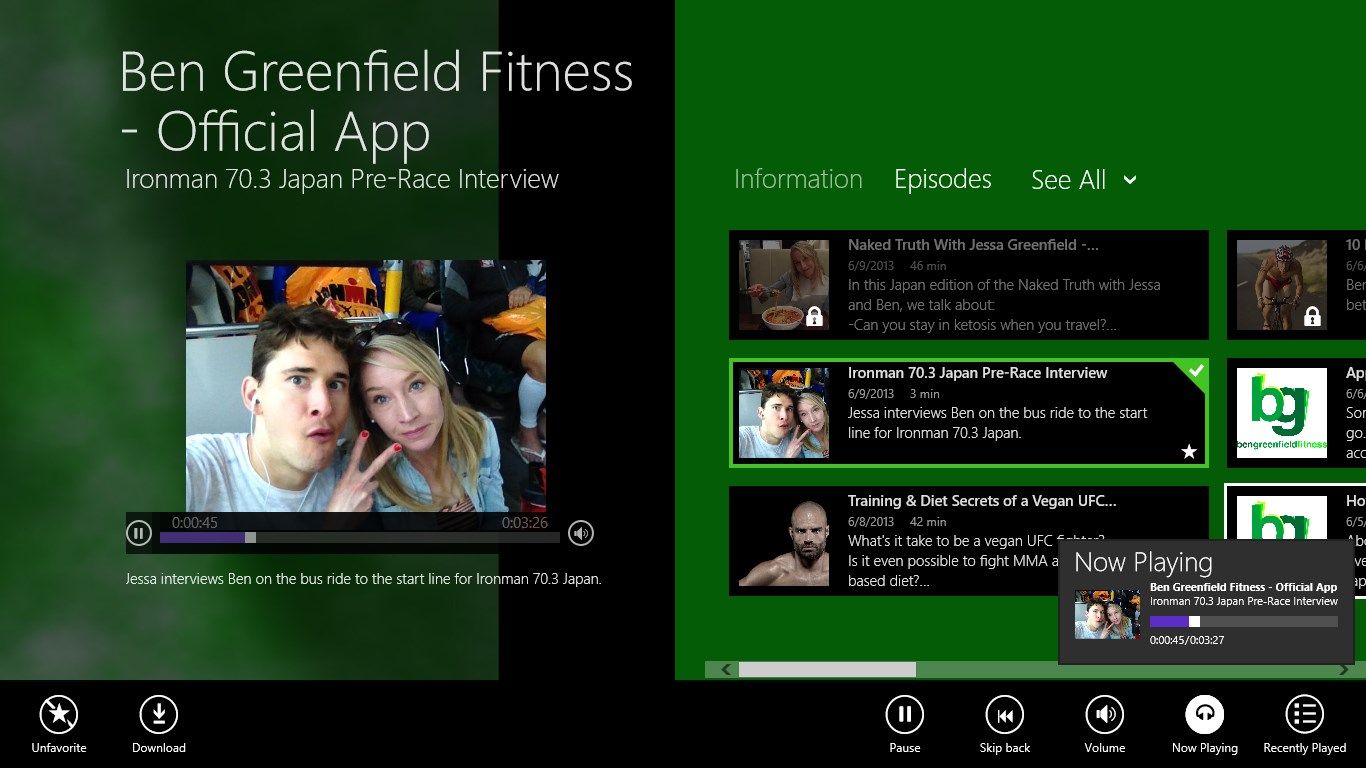 About Ben Greenfield Fitness - Official App
The Ben Greenfield Fitness app is your portal to all Ben's best fitness shows, special episodes, and videos in one convenient spot - including bonus content you won't get anywhere else except inside the app!
Every week, Ben dishes out practical tips, the latest research, and audio and video clips that teach you how to optimize your performance, maximize fat loss and detox your body. This app equips you with everything you need to look, feel and perform exactly the way you want to, including:
-Weekly health and fitness episodes jam-packed with cutting-edge advice…
-Interviews with the world's leading experts in performance and nutrition…
-Special bonus podcast episodes with Ben and surprise guests…
-Entertaining video clips straight from Ben with practical lifestyle tips…
-And much more!
As the top personal trainer in the nation with the #1 ranked fitness advice website in the world, Ben knows what he's talking about. He cuts straight through the crap and gets to the the stuff that is going to get you fast and long-lasting results. So whether you're an Ironman triathlete, or you just want to shed a few pounds, this app will change your body, your health and your life forever!
Key features
Streaming access to play episodes

Always updated with the latest episodes- and an archived back catalog

Access to exclusive extras like PDFs, wallpapers, and bonus content

Quick access to all the contact methods for the show like email, web, Facebook, and Twitter