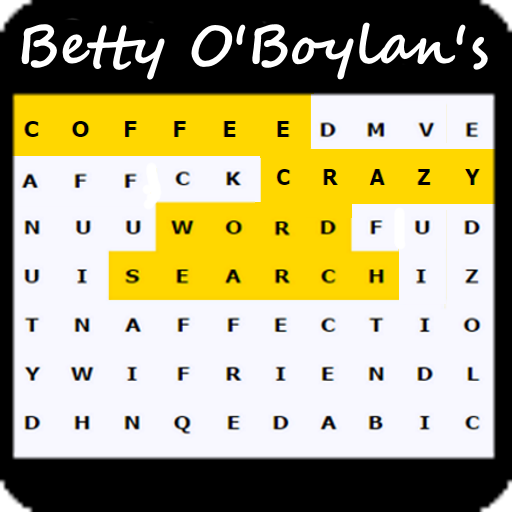 Betty O'Boylan's Coffee Crazy Word Search
App details
Product ID
XPDLH3X36LC430
About Betty O'Boylan's Coffee Crazy Word Search
This is a nearly endless 150 word, coffee-themed, interactive word find puzzles designed to be played on your Kindle. Children and adults alike will enjoy this fashion word search over and over.
Old-fashioned word searches are limited, you can only do them once. This updated version is not just entertaining, but it's endless too. Every time you load the game, you'll get a completely new 10 word, random word search. It's a great way to stave off boredom when you're looking to entertain your brain.
It's not just for adults, kids love to do word searches too! When they complain about being bored on a long car trip, or waiting somewhere, give them this to play with. It's sure to keep them occupied for ages and it will help build their reading, vocabulary and spelling skills!
High-tech doesn't have to mean difficult, and this game is no exception. It is easy to play, nothing complicated about it. When you find one of the ten hidden words, just drag through it, or click each letter, and it will be highlighted in the search grid. If you get it right, the word is struck off the list, so you know it has been found.
Are you ready to play? Just scroll up this page and click the buy button and you'll be searching for words within moments. Please take the time to leave a review after you have a chance to check it out. I appreciate your input, it helps me make this word search puzzle better and better.
This app requires an Internet connection and the developer can change the content of the app at any time.
Key features
New Word Search Every Play