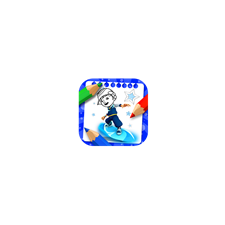 Boboiboy coloring cartoon game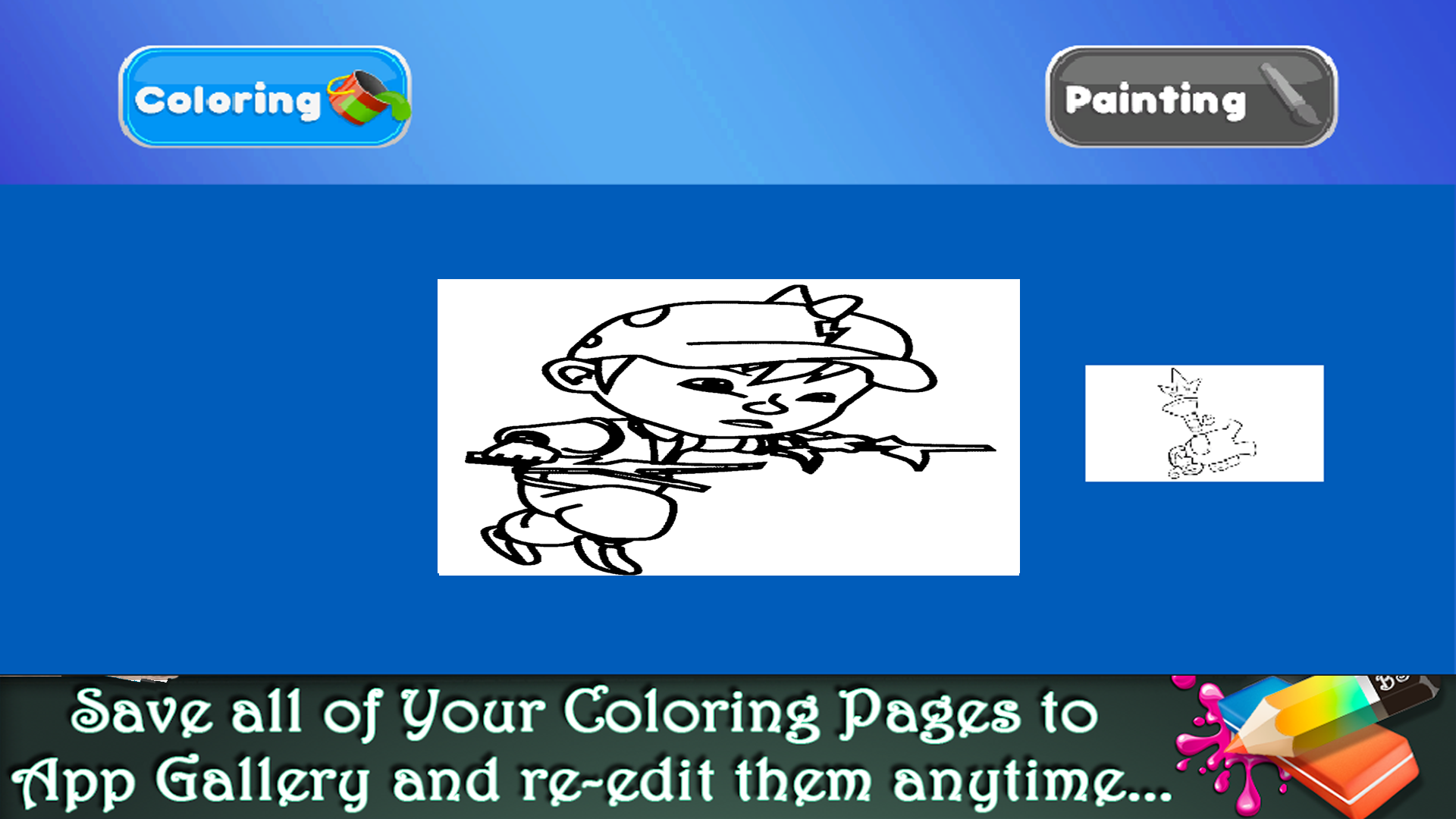 About Boboiboy coloring cartoon game
Boboi boy of the ten's Coloring of cartoon universe is Fun game that develops and stimulates the creativity of all ages through different activities.
Boboiboy coloring game is an educational drawing and coloring cartoon book and one of the best Boboi-boy cartoons game characters. Boys and Girls will learn to paint pictures correctly using the right colors. and will have so much fun time coloring Boboiboy in our application game .
Coloring Boboiboy is fun game that develops and stimulates the creativity of children of all ages through different activities. You can have fun Boboi boy super heroes coloring with your kids or do coloring contests with them. The possibilities are endless.
Boboi-boy coloring cartoon game pages book is also a very useful tool for Boys and Girls to develop imagination and creativity and increase the level of concentration! You will find here all characters from Boboiboy World.
• More than 140 drawings pages to color and decorate your favorite Boboiboy character.
• Simple and intuitive design for all ages.
• You can easily fill out an entire region, color with : Pencils, brushes, crayons, different strokes , color and also stickers.
• Undo and Eraser function for partial or total deletion.
• Save drawings in the album to edit them.
• Share drawings using Whatsapp, Instagram, Facebook, Twitter or email.
• Both girls and boys will love it.
• Great music to listen while coloring pages.
• 100% FREE content.
The drawings can be saved in the application or in gallery for editing and continue at any time.
Boboi boy Coloring Book of Boboi doog game is a Great Coloring Game. it will help you to learn more about painting. Doodling, painting and drawing has never been so easy and fun.
So, what are you waiting for ? download this wonderful coloring game of Boboi-boy, and enjoy coloring your favorite characters like : Bob, chris, Dave and Eric.
< DISCLAIMER >
All images used in this app are believed to be in public domain. If you own rights to any of the images, and do not wish them to appear here, please contact us and they will be removed it from the application.
Key features