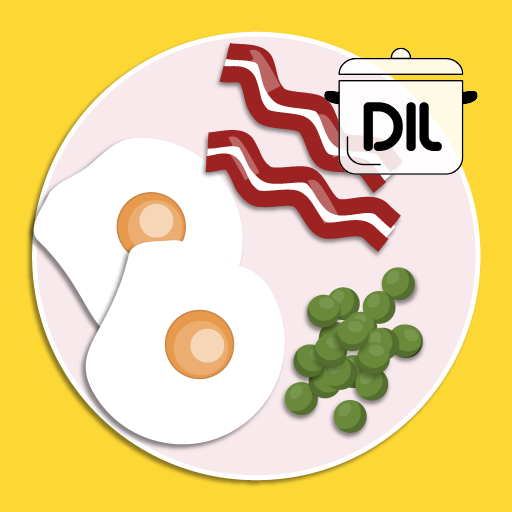 Breakfast Recipes
App details
Product ID
XPFMSHXD81BLKN
About Breakfast Recipes
We offer to you a lot of breakfast recipes: main dishes for breakfast, pancake recipes for breakfast, easy recipes eggs for breakfast, baked breakfast homemade recipes, casserole for breakfast, tasty recipes salads for breakfast and a lot of other breakfast recipes.
All breakfast recipes are presented with simple and detailed instructions and photo.
You can choose your liked recipes and keep in your favorites.
You also can make a shopping list. Add the desired product directly from the recipe to the shopping list.
The application does not require the Internet and your favorite recipes will always be with you, even when you have no network on your device!
All breakfast recipes are divided into the categories for easy use.
All recipes are presented with photos for quickly selection. You can find a recipe for your mood!
The application has simple search. You can search recipes by the name or ingredients.
Breakfast recipes using ingredients you already have in the kitchen. The majority of recipes we offer can be both prepared and cooked in 30 minutes or less, from start to finish.
We offer to you lot recipes of:
• Delicious main dishes recipes for breakfast: Crockpot Breakfast Omelette, Bundt Cake Breakfast, Ham & Feta Cheese Omelet, Ricotta Stuffed Asparagus Tomato Omelet, Radish Breakfast Hashbrowns, Low Carb Ham Egg Cups, Bacon and Cheese Pull, Veggie Ham & Egg Bake, Bacon, Egg, and Toast Cups, Breakfast Cupcakes, Breakfast Wraps, Hash Brown Egg Nests-Betty Crocker recipe, Apple and Bacon Fritters in Caramel Sauce recipe, Butternut Squash, Arugula and Bacon Quiche Recipe, Sausage & Cream Cheese Crescents, Savory Egg Slice, Veggie Ricotta Fritata, Bacon Gravy, Easy Breakfast Cheese Danish, etc.;
• Easy recipes of breakfast casseroles: tasty recipe of Baked Oatmeal Casserole, Crescent Roll Breakfast Casserole Recipe, recipe of Baked Oatmeal Casserole, Breakfast Casserole in the Crock Pot, recipe of Slow Cooker Sausage Breakfast Casserole, Grits Casserole, Tortilla and Sausage Breakfast Casserole recipe, Loaded Breakfast Casserole, Sausage, Egg and Biscuits Casserole, Biscuits & Gravy Casserole, Cowpoke Casserole, etc.;
• A lot of cooking recipes of pancakes and muffins for breakfast: French Toast Bake, Pumpkin Pancakes, Blueberry Cream Cheese French Toast Roll Up, Frozen Yougurt Breakfast Bars, Pumpkin Delight Muffins, Pumpkin Streusel Coffee Cake Muffins, Blueberry Muffins-Chefmick, Apple Pancakes, Fresh Strawberry Muffins, Bisquick Cinnamon Rolls, Apple Cinnamon Rolls with Maple Icing, French Toast Breakfast Muffins, Breakfast Cupcakes, etc.;
• Chicken & Waffle Dumplings;
• Strawberry and Spinach Salad;
• Cheese Potato & Smoked Sausage Casserole;
• Crock Pot Maple Nuts;
• Masala Egg Fry;
• Mini Chicken Salad Sandwiches Easy Recipe;
• Bruschetta with Tomato & Avocado;
• Spicy Fish Tacos;
• Paneer ki Tikki Recipe;
• Baked Cranberry and Apple Treat;
• Popcorn Chicken;
• Stuffed French Bread Homemade Recipe;
• Shrimp Fajitas;
• Oven Roasted Strawberry Jam;
• Five-Minute Carrot Cake;
• Crock Pot Chocolate Mud Cake and much more cooking recipes!
Cook with pleasure!
Key features