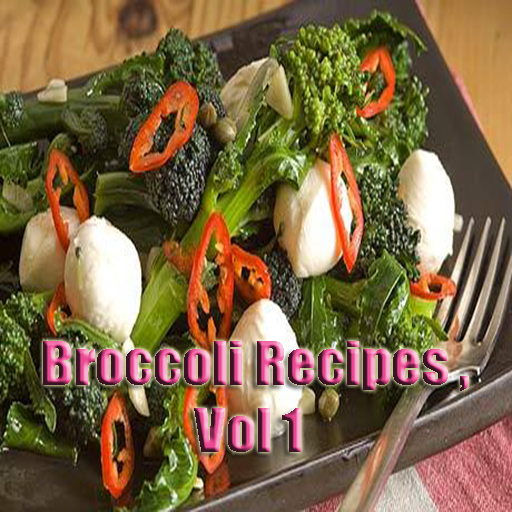 Broccoli Recipes Videos Vol 1
App details
Product ID
XPFCCZHMWJ2KCB
About Broccoli Recipes Videos Vol 1
Broccoli is high in vitamin C and dietary fiber. It also contains multiple nutrients with potent anti-cancer properties, such as diindolylmethane and small amounts of selenium.[9] A single serving provides more than 30 mg of vitamin C and a half-cup provides 52 mg of vitamin C. The 3,3'-Diindolylmethane found in broccoli is a potent modulator of the innate immune response system with anti-viral, anti-bacterial and anti-cancer activity. Broccoli also contains the compound glucoraphanin, which can be processed into an anti-cancer compound sulforaphane, though the anti-cancer benefits of broccoli are greatly reduced if the vegetable is boiled.[13] Broccoli is also an excellent source of indole-3-carbinol, a chemical which boosts DNA repair in cells and appears to block the growth of cancer cells.
Boiling broccoli reduces the levels of suspected anti-carcinogenic compounds, such as sulforaphane, with losses of 20–30% after five minutes, 40–50% after ten minutes, and 77% after thirty minutes., However, other preparation methods such as steaming, microwaving, and stir frying had no significant effect on the compounds.
Broccoli has the highest levels of carotenoids in the brassica family. It is particularly rich in lutein and also provides a modest amount of beta-carotene.
Disclaimer: We don't, in any way, shape or form, claim any ownership to the characters, images, or anything else related on the content of our app. All images used in this software product are owned and are copyrights of their respective owners. All title and intellectual property rights in and to the content which may be accessed through use of the software is the property of the respective content owner and may be protected by applicable copyright or other intellectual property laws and treaties. We are not affiliated with this company. The content of this app is powered by YouTube. This app just provides links to access the videos in an organized way and we are not responsible for any copyright issues as the app gives access to YouTube videos AVAILABLE ON PUBLIC DOMAIN as is. We do not upload any of the videos to YouTube. This must be regarded as a fan app, we are loyal fans. This app made by fans for fans, and it's for entertainment purposes only.
Key features
Enjoy Broccoli recipes right on your Android

Follow delicious Broccoli recipes and gaze at the mouthwatering photos

Carry your ingredient list with you always

Simple ingredients make for simple preparation

A great way to include Broccoli food as part of your meal

Cooking all ingredients in one stovepot couldn't be easier

Ingredients are typically inexpensive, so your meal won't be a budget buster

Best of all - it tastes GREAT!