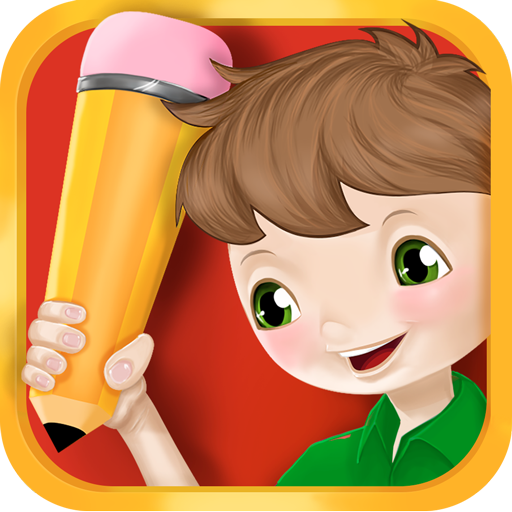 Bud's First Words - Vocabulary and Reading Games for Kids (English)
App details
Product ID
XPFP20SGMQ8RBL
About Bud's First Words - Vocabulary and Reading Games for Kids (English)
"Excellent vocabulary building app. As a teacher of children with disabilities, I see a ton of potential with this app." - Leslie Moore
"Great app! Both my school age kids and even my 2 yr old love and use this app more and more everyday. They have all grown more confident in reading and comprehending everyday words" - Nic Avila
"Good speech app We use this for our 3.5 year old daughters speech therapy and her SLP thinks it's a wonderful app as do I!" - Tanya Oick
Nimble Minds' best seller 'Bud's First Words' is now available on iPads. It is a beautifully illustrated word learning and reading game, loved by kids, parents and teachers all over the world.
Join Bud on a journey through his house, school, city and around as he and his friends go from place to place to learn and review everyday sight words used in English for naming things. There is a long list of vocabulary for the children to learn and practice.
In 'Bud's First Words', toddlers and preschool kids will start learning by listening and reading nouns, the names of things found around them in everyday places like bedroom, bathroom, classroom, playground, park, etc. Then in Play mode children will read questions and they will be asked to identify the same objects and recognize their words to reinforce their learning. In no time you will see kids spotting and naming things around the house and increasing their vocabulary every time they play.
'Bud's First Words' is designed to:
improve reading skills by practicing words children hear at home and school
improve reading fluency
boost kids confidence and self esteem
help children with difficulties like autism, add, adhd, speech delay, non-verbal in reading and learning English language and communication in a positive and stimulating way.
'Bud's First Words' is the first app from our series of English learning apps.
Stay tuned on our Facebook page (www.facebook.com/nimblemindsinc) for our next release: "Bud's Rhyming Words" which focuses on word families, rhymes and vocabulary through 3 amazingly adventurous games. This app will be based on the Common Core State Standards (CCSS) guidelines for English Language.
Key features
2 Game Modes : Learn & Play

More than 350 Words to learn

12 Environments to learn from

Makes Excellent Use of Audio Learning Cues

Provides Positive Reinforcement

Amazing Learning Tool for Special Needs Children