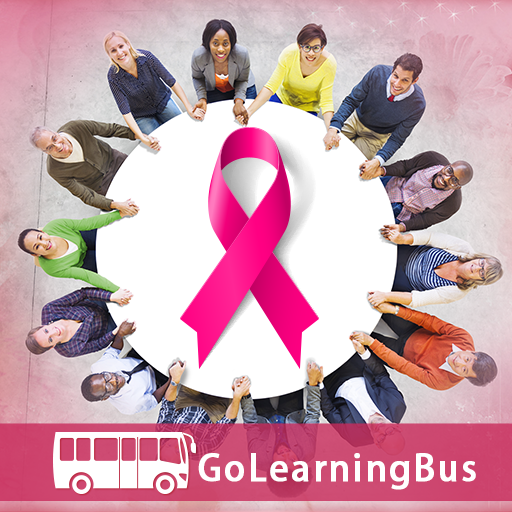 Cancer 101 by GoLearningBus
App details
Product ID
XPFMN026H0C2SS
About Cancer 101 by GoLearningBus
Get 300 apps for only $9.99 via GoLearningBus Library | Limited Time Offer
WAGmob has completed 5 years and we are running a limited time offer via which you can access all 300 quality apps via GoLearningBus Library. GoLearningBus providers 1. School bus (K-12), 2. College Bus, 3. Professional Bus and 4. Languages bus with more than 50 languages.
GoLearningBus app provides:
Snack sized tutorials.
Bite sized flashcards to memorize key concepts.
Simple and easy quizzes for self-assessment.
GoLearningBus brings you a simple, crisp and to-the-point app for "Cancer 101".
You have limited access to the content provided. For full access to the content, please login and purchase this application. This app provides a quick summary of essential concepts in Cancer by following snack sized chapters:
Liver Cancer,
Lung Cancer,
Oral Cancer,
Introduction,
Ovarian Cancer,
Testicular Cancer,
Skin Cancer,
Stomach Cancer,
Kidney Cancer,
Breast Cancer,
Signs and Symptoms,
Bladder Cancer,
Prostate Cancer,
Blood Cancer.
"GoLearningBus Library" covers following:
A) School Bus
Grade 3-5
Grade 6-8
High School: Grade 9-12
College Entrance Tests
Languages
B) College Bus
Engineering College
Medical College
Business College
Law College
Languages
C) Professional Bus
Professional Programming,
Professional Design,
Professional Languages,
Professional Software and Tools.
D) Language Bus
More than 50 languages including German, French, Korean, Mandarin, Arabic, Hindi, Italian and much more.
This app will access your personal information like first name, last name, and Email id.
Why GoLearningBus apps:
Beautifully simple, Amazingly easy, Massive selection of apps.
Enjoyable, Entertaining and Exciting apps.
An incredible value for money. Lifetime of free updates!
To understand our privacy policy please visit http://www.wagmob.com/tou/.
Please visit us at http://www.wagmob.com/ or write to us at [email protected] for any query and your valuable feedback.
Key features
Study all the standard topics of Cancer.

Refer the material right on your Android.

"GoLearningBus" covers following: