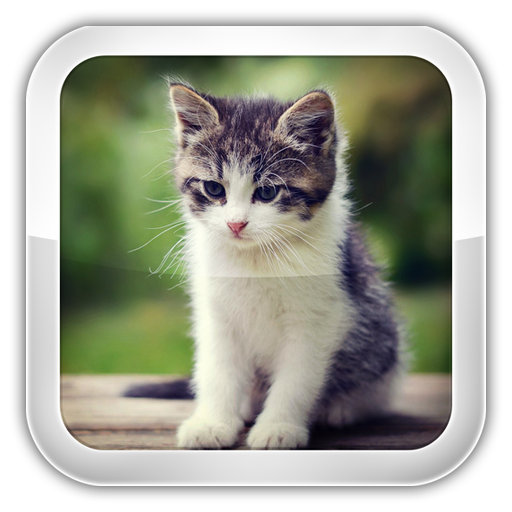 Cat Games
App details
Product ID
XPFPSM374R8KTP
About Cat Games
Cat Games for Kids is an amazing game set, consisting of attractive, educational and interesting puzzles to be solved.
Your baby will be happy to see cute cat pictures. This game is super fun and so easy to use. Due to this game, you and your kids can spend happy and good time together, playing, laughing and learning.
Cat Games for Kids will also help parents develop in their kids love and kindness towards animal, especially cats.
WHY PARENTS AND KIDS LOVE THIS APP
✔ The app is really too easy to use, even for toddlers, who will enjoy any moment of playing
✔ The app is beautifully designed
✔ The app contains pictures of different beautiful cat breeds
✔ The app is a great tool for developing visual memory
✔ The app gives you a possibility of beating your previous high score and gain a new one
✔ The app is just FUN
✔The app is for all ages
QUALITY
Once you enter the game, you can start playing it. The game is super easy to play, even for your little baby.
The graphics, the colors and the pictures contain calmness in themselves. They will not harm kid's imagination or the way of thinking. Your child can play the game anytime and anywhere he/she wishes to.
EDUCATION
First of all, this kitten game is educational for all kids. Generally, when the kid plays this game and does it frequently, he/she has great chances of developing visual memory.
Kids will start to think, they will make some efforts to remember where the picture of the matching kitty is. The other good point in the game is that little kids will have a chance to discover new things for themselves.
This game will fit even too small children. Memorizing the pictures will be useful for both kids and parents.
Mom or dad can show once how to play it and be sure that the baby will perceive it, as it is really easy just to tap on a card, and the picture will be revealed.
ENTERTAINMENT
For any kind of game, number 1 point for its success is having fun while playing it. Cat Games for Kids can guarantee that not only kids, but also their parents will have great fun playing it.
Parents and their children can even compete to get the higher score, in this way spending amazing time together. Any time kid finds the matching kitty, he/she will experience such a joy and happiness, which is the most valuable thing for every parent.
SAFETY
Cat Games for Kids is not just a funny game, but also a very safe place, where kids can have good time.
This app provides a safe, child-friendly playing experience for all ages. Any parent can be tranquil, when his/her child plays this game, as there are:
• No external links
• No social media
• No in-app purchase
Key features
The app is really too easy to use, even for toddlers, who will enjoy any moment of playing

The app is beautifully designed

The app contains pictures of different beautiful cat breeds

The app is a great tool for developing visual memory

The app gives you a possibility of beating your previous high score and gain a new one