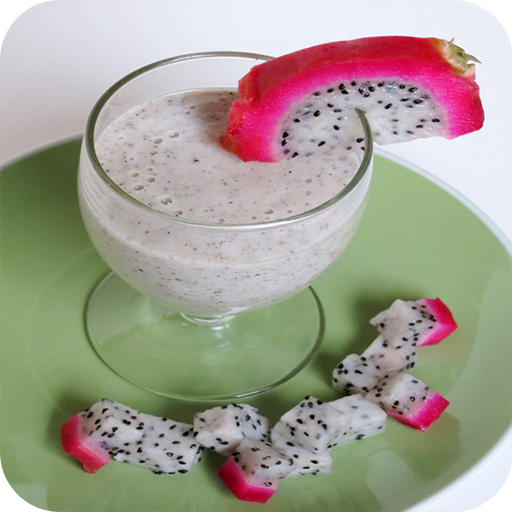 Chef Smoothie Recipes
App details
Product ID
XPDNW41VPVSV1X
About Chef Smoothie Recipes
chef Smoothie Recipes
The Best of Smoothie recipes Now on Your Android Smartphone!
Have you ever wondered what the best Smoothie recipes are? Ever searched for them, and having been unable to find proper recipes, just given up on your smoothie making ambition? Did you know that smoothies aren't all just about fruits, but they can also have milk, yogurt and syrups? In fact, you can even make smoothies using soy milk, green tea and many other health and nutritional supplements. Sounds like a healthy yet delicious gym drink doesn't it?
In fact, they can have anything that you wish them to have, as long as it is mixed with the right ingredients but from where to know the right ingredients? Or the best and the most delicious recipes for making these smoothies?
Well, now, with this all new app, you have the best of these Smoothie recipes all at your fingertips.
With the summer season on, smoothies are something that everyone loves. A smoothie is a blend of fresh fruit, and is easily the summer favorite beverage of many. Not only is it extremely tasty and a cool refreshing drink for the summers, but the fruits in it also give it a healthy taste.
If you are drinking them just for the taste, then honey, fruits, crushed ice make up a great smoothie. And from the health point of view, a smoothie is easily one of the tastiest and healthiest recipes that you can whip up for yourself in summers. The goodness of all fruits combined to give a fantastic taste make up the refreshing drink, we all know and love as a smoothie.
However, it is not as simple as it may seem. Often, one needs some Smoothie recipes in order to make a good one. However, these are not available as easily on the internet as other recipes. Hence the need for an app that can give not only the recipes, but also any additional details that may be necessary to make the best smoothies. And this is where Android's number 1 app for these delicious Smoothie recipes comes in.
This app is a one of its kind on Android, and should surely help you whip up some great fruit and delicious beverages from summer. No matter what kind of smoothie you want, this app will provide you with the best and the most suitable of recipes for the same. Some of the features that this Android App gives you include:
A comprehensive list of all recipes given with proper detail
It also lets you know how much time it would take to prepare the desired smoothie.
Smoothie Recipes Categories:
-Banana Smoothies
-Blueberry Smoothies
-Mango Smoothies
-Orange Smoothies
-Strawberry Smoothies
Key features