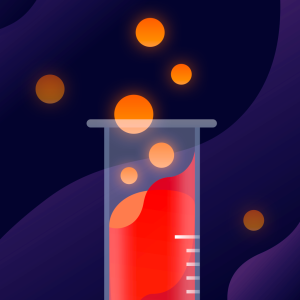 Chemistry Science Lab: Chemical reactions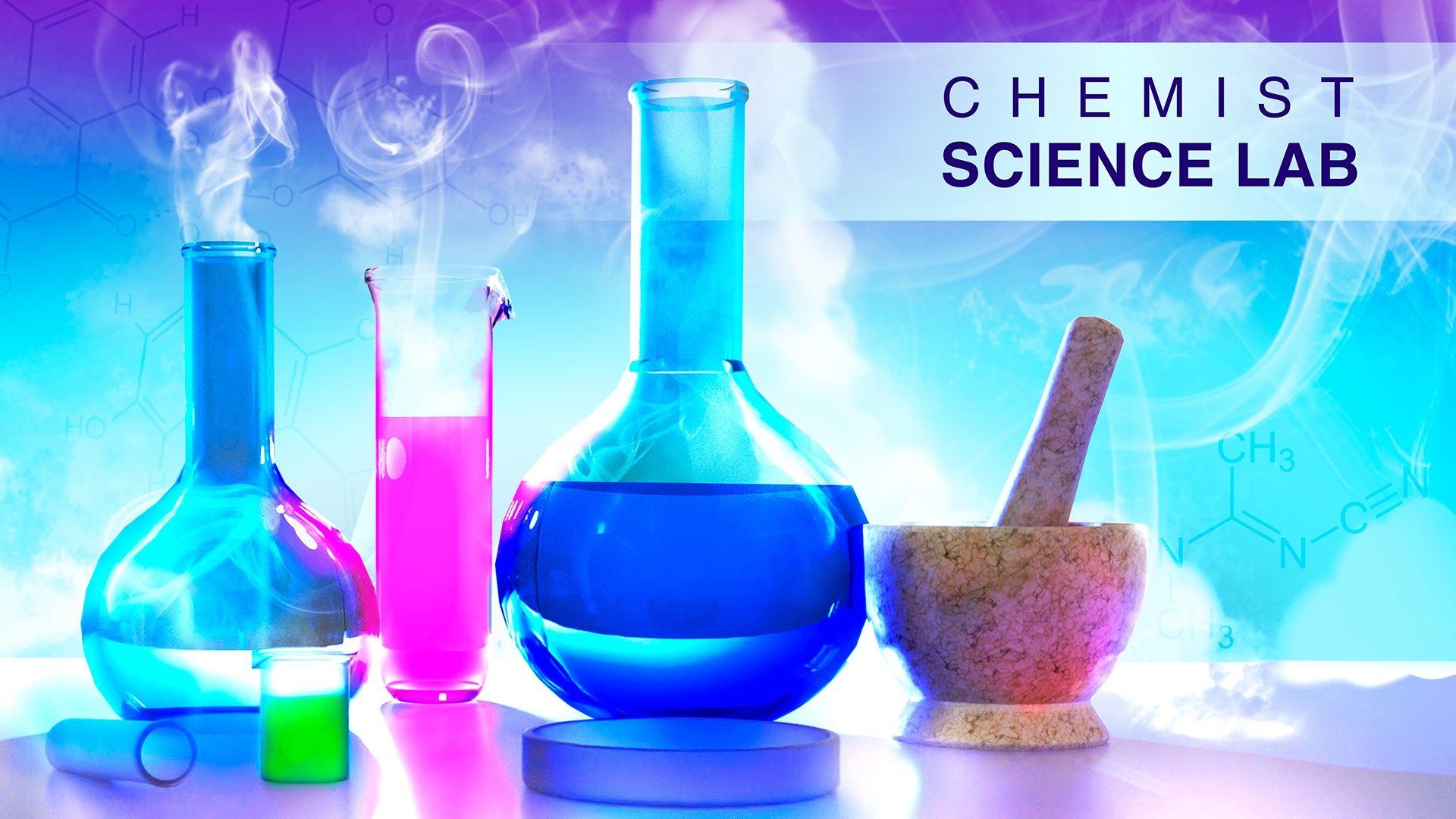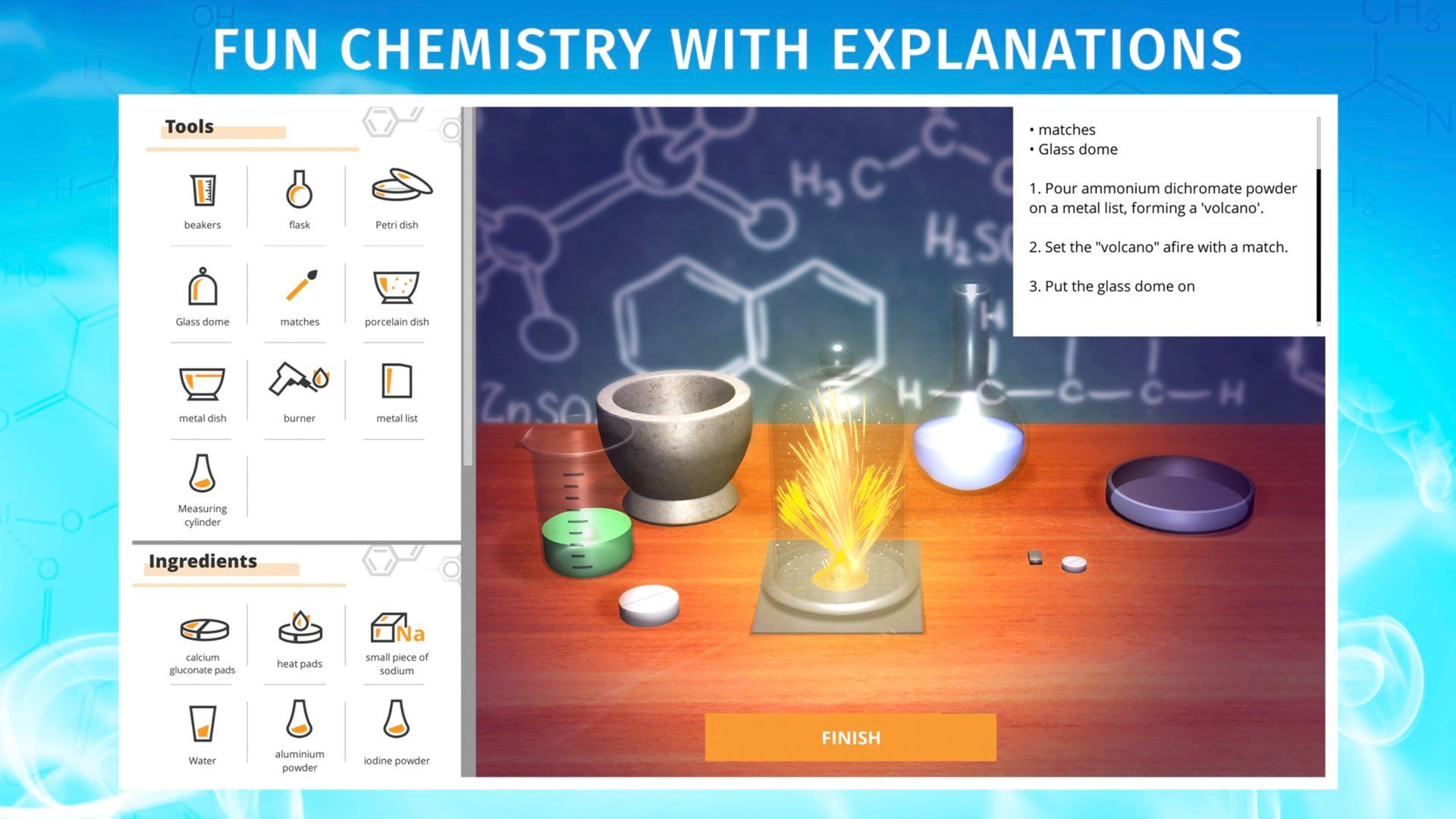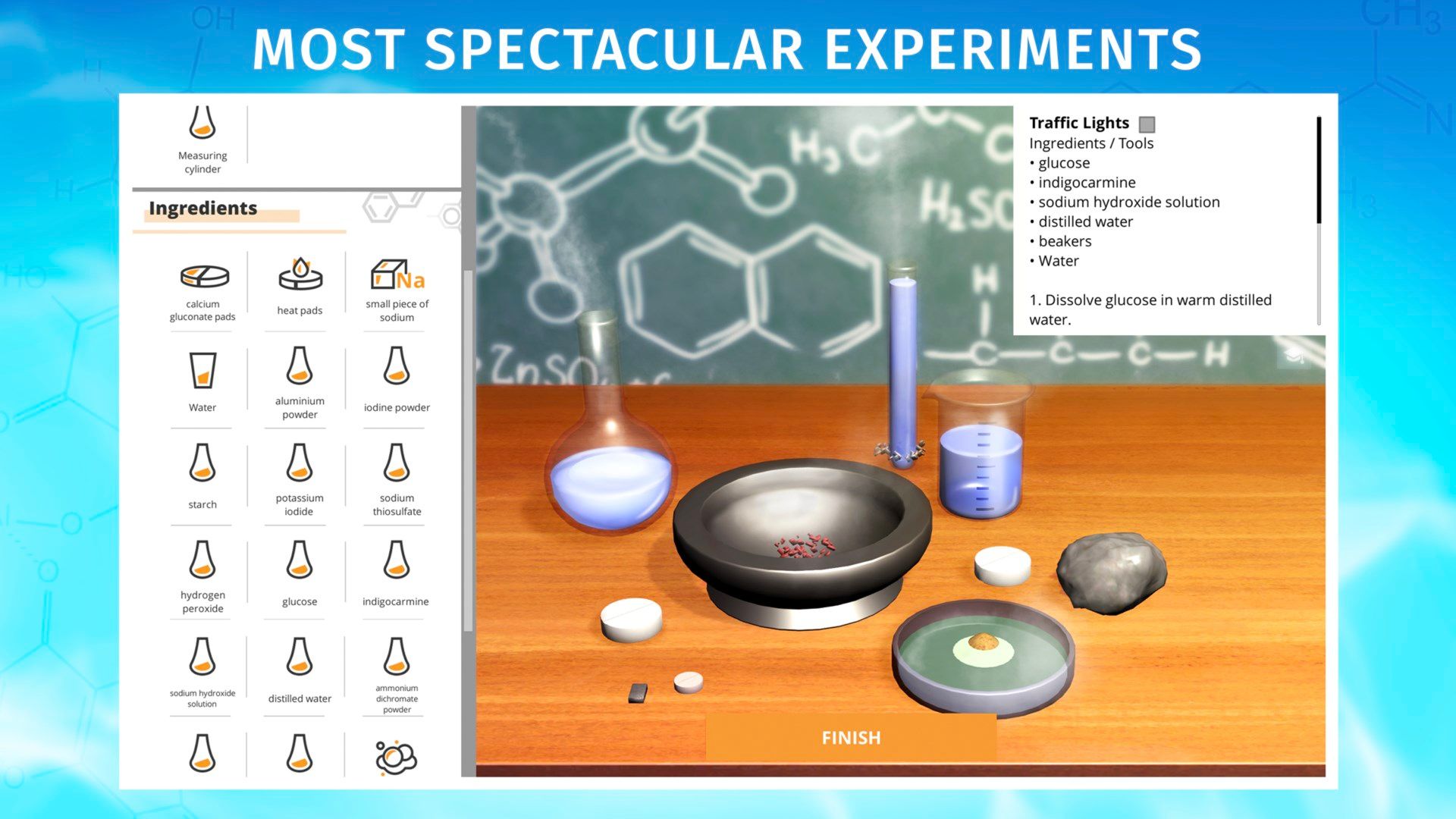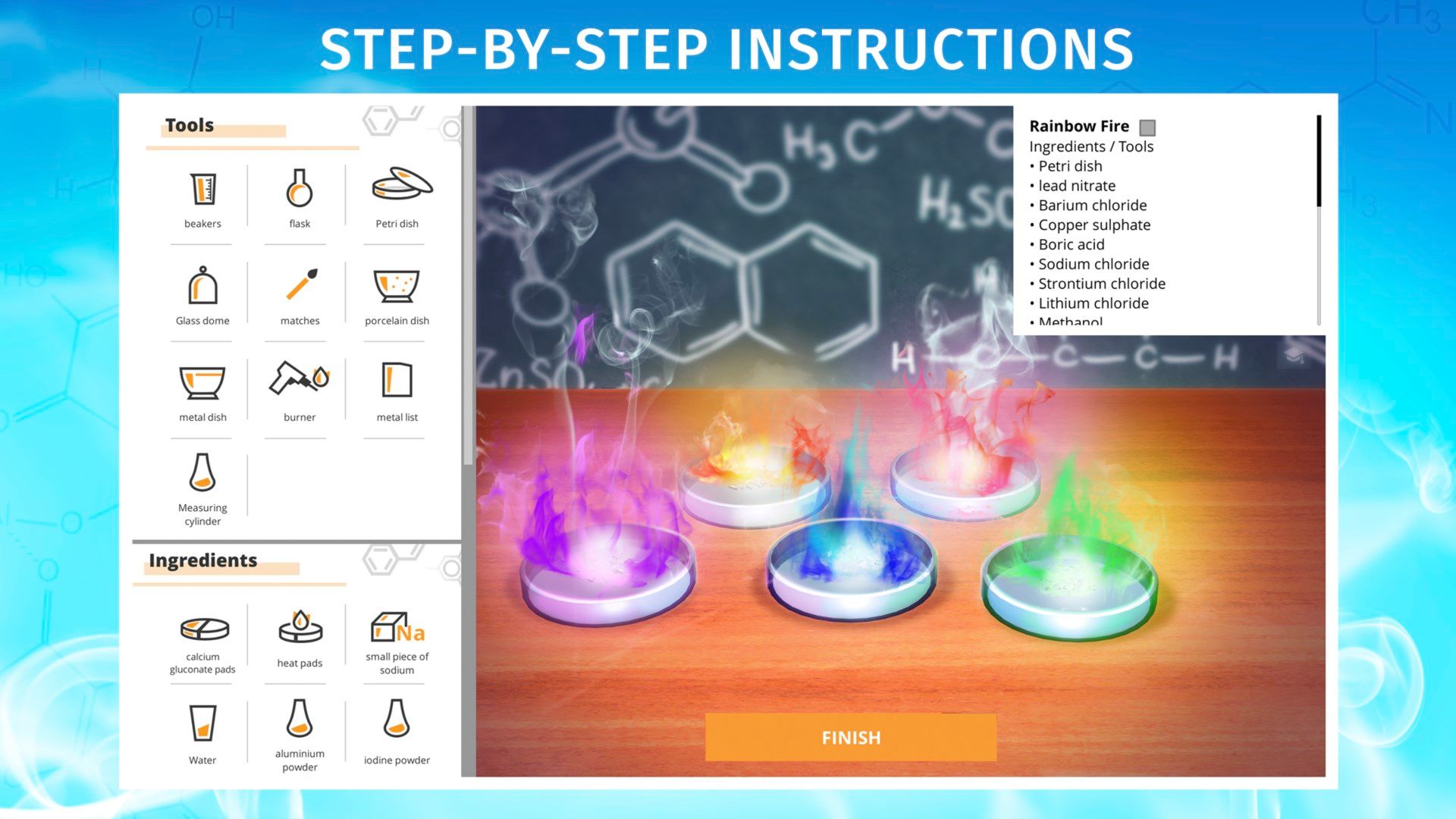 About Chemistry Science Lab: Chemical reactions
Let's perform chemical experiments with a voice assistant - the neural network will tell you which cone to heat and what is sodium thiosulfate. Find out everything about chemical reactions in the Science Lab - Curious Chemist. Conduct scientific experiments, learn with fun and surprise your friends!
Only the best EXPERIMENT:
• Pharaoh serpents
• Sodium in water
• Iodine and aluminum
• Egyptian night
• Traffic light
• Dragon volcano
• Golden Rain
• Burning iron
FEATURES:
• SMART SEARCH: voice commands will help you find an item;
• Step-by-step LEARNING: study and consolidate the material;
• Easy EXPERIENCES: surprise your friends with bright experiments
• Incredible EFFECTS: bubbling foam and colourful reactions
• Absolutely SAFE material
HOW TO USE:
Name the item or inventory, and the picture will immediately appear on the screen. A clear and accessible interface simplifies the work with the application, and an intelligible explanation of the experiments structures your knowledge. Now there is no need to waste time searching for elements in the table and chemical formulas!
Together with the Science Lab - Curious Chemist you will not only forget boring chemistry lessons, but also improve your skills as a novice scientist.
DISCLAIMER
Please do not try the described experiments at home. Most of the presented chemical experiments are accompanied by the release of large amounts of heat, gases, corrosive or poisonous substances. This application is for educational purposes only.
Please, do not try to carry out these experiments by yourself. Most of the chemistry experiments described in this application result in massive emission of heat, gas, and toxic elements that can be very bad for your health. This application is purely educational.
Key features