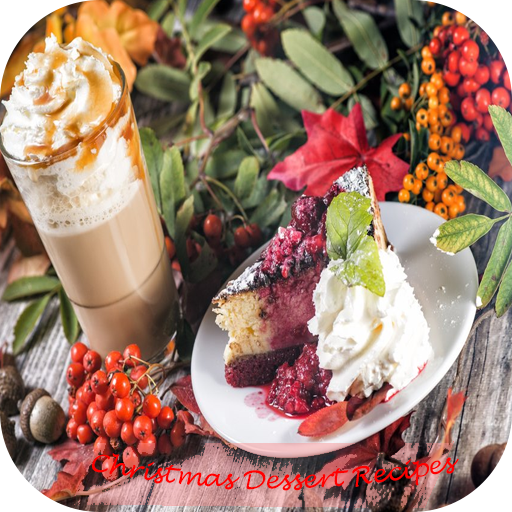 Christmas Desserts Recipes
App details
Product ID
XPFCWVZXBLHQVN
About Christmas Desserts Recipes
christmas desserts recipes are fun to make because you can add any kind of filling that you desire whether you want something sweet or savory, this app got you covered!
Some people may find making christmas desserts recipes quite intimidating to do, but worry no more! This recipe app offers many delicious and beginner-friendly christmas desserts recipes. They make an ideal breakfast, snack, dessert or picnic item. Crepes are also considered as a comfort food because they can satisfy not only your hunger but your sweet tooth as well.
The instructions in this recipe app are very easy to follow. Each recipe calls for basic ingredients and uses common household measurements. Now, you'll get awesome results whenever you cook your christmas desserts recipes at home.
With so many christmas desserts recipes to choose from, you will surely find something here that will suit your taste buds. You can serve them at any time of the day, and they are not limited to desserts, you can also find many christmas desserts recipes here that you can serve for a weekend breakfast or snack.
Navigating this Easy christmas desserts recipes app is very easy, all you need to do is to tap on the photo to see the recipe details and that includes the Nutritional information to guide you about its calorie and nutrient content. Then, once installed on your mobile device, this app can run even without internet connection. This way you'll get to access all your favorite christmas desserts recipes anytime, anywhere.
Get started by DOWNLOADING this Easy christmas desserts recipes app NOW!
Featured christmas desserts recipes:
Sloe gin trifle
Black forest self-saucing pudding
Crème brûlée cheesecake
Gingerbread Christmas pudding
Gingerbread gin cake
Baked Alaska Brownie Cake
Christmas Pudding cheesecake
Christmas nougat
Key features
Black forest self-saucing pudding

Gingerbread Christmas pudding

Baked Alaska Brownie Cake

Christmas Pudding cheesecake