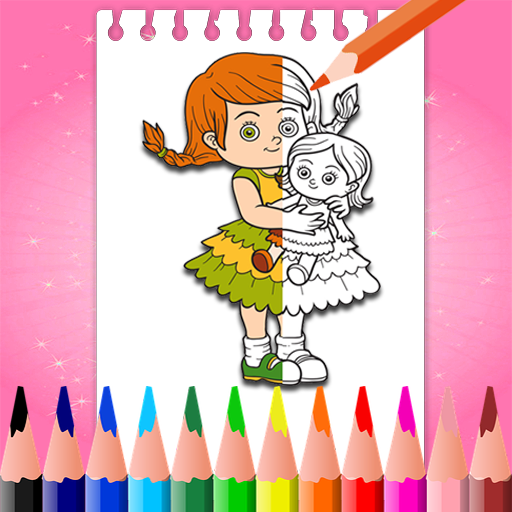 Coloring pages Dolls
App details
Product ID
XPFP2X278FMBZH
About Coloring pages Dolls
Coloring book for girls free provide the best drawings of dolls. Сoloring paintings is great game for girls.
Absolutely free and extremely attractive. This is an excellent game for girls and boys of wide range ages.
Coloring book for girls free with surprise dolls will help find children an excellent and useful exercise. They will open the game and get distracted forgetting about cartoons and TV.
Dolls coloring books for girls and boys who like a surprise.
+What will you find in our coloring pages for children:
Dolls wear glasses and Hair accessories by different features
45 Dolls In multiple formats
Open directly on the phone
Keep your dolls paintings on the phone
Share painted dolls with friends
The best collection of princess coloring book for girls in your gallery
Download our coloring book for free kids and start painting right now! Coloring installs in 1 minute.
Key features
- The best collection of princess coloring book for girls in your gallery

- Share painted dolls with friends

- Keep your dolls paintings on the phone

- Open directly on the phone

- 45 Dolls In multiple formats

- Dolls wear glasses and Hair accessories by different features

+What will you find in our coloring pages for children: