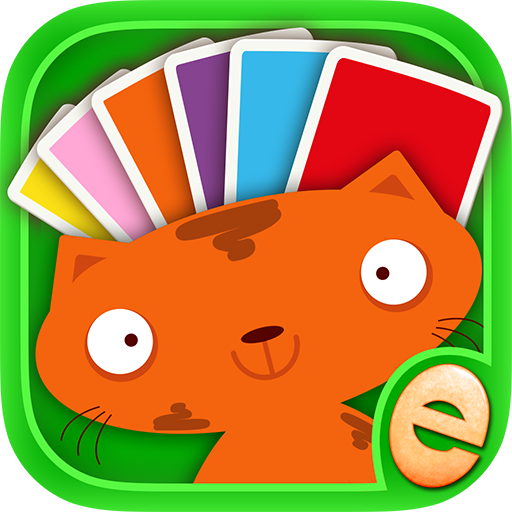 Colors Match! Color Learning Games for Kids with Skills Free: The Best Pre-K, Kindergarten and 1st Grade Common Core Early Learning and Concentration Activity Games for Boys and Girls
App details
Product ID
XPFP3278DLPCG0
About Colors Match! Color Learning Games for Kids with Skills Free: The Best Pre-K, Kindergarten and 1st Grade Common Core Early Learning and Concentration Activity Games for Boys and Girls
Created by parents and teachers, "Colors Match" is the perfect teaching tool for color identification and recognition skills combining exciting card matching game play with professional narration, fun music and positive feedback. It's fun and easy for kids to use.
COLORS IDENTIFICATION:
• Match colors to colors
• Match colors to their name
• Match unique pictures that have same color
• Hear the colors as you touch them
• Discover new colors, designs and layouts as you play
• Pop balloons and hear them count
• "Show Me" option keeps cards face up for easier play
ADDITIONAL FEATURES:
• Items, numbers and instructions are professionally narrated
• Hints and options allow you to customize difficulty
• Players are rewarded with balloon popping and positive encouragement
• Shape match games available for purchase
• Parental controls: Turn off sounds, music, purchases and links to our other apps
• We do not collect personal information from our users.
Celebrating over 2,000,000 downloads, Eggroll Games builds interactive toys that promote learning and engage children through colorful interactivity without confusing buttons or menus. Like us on Facebook at facebook.com/eggrollgames, follow us on Twitter @eggrollgames or drop in for a visit at EggrollGames.com!
Key features
3 unique color games, each with 2 play modes

Hints and options allow you to customize difficulty

Players are rewarded with balloon popping and positive encouragement

Items, numbers and instructions are professionally narrated

Parental controls: Turn off sounds, music, purchases and links to our other apps