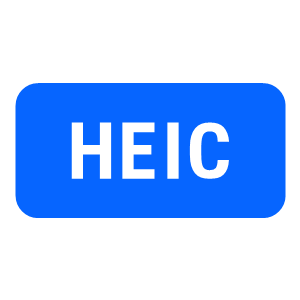 Convert HEIC Files To JPG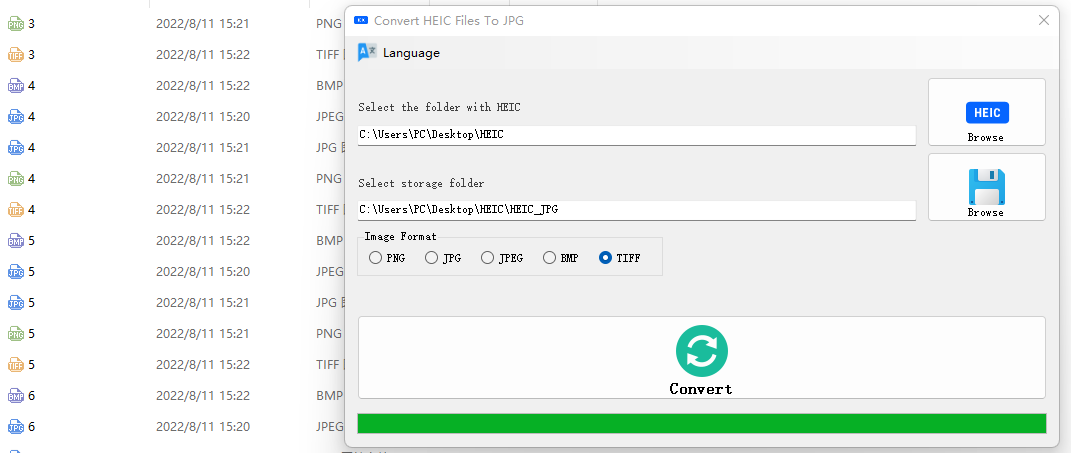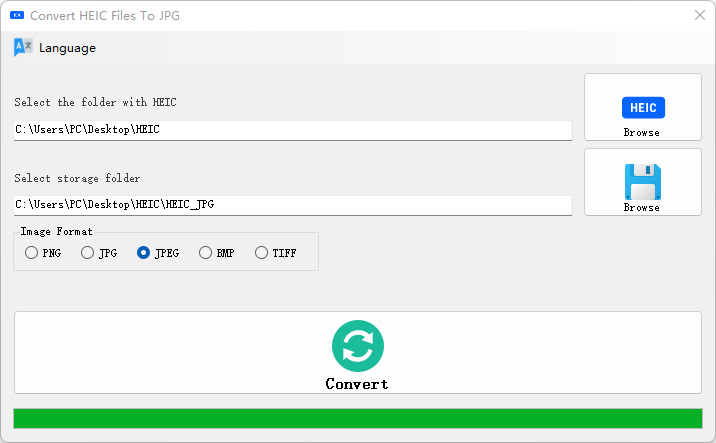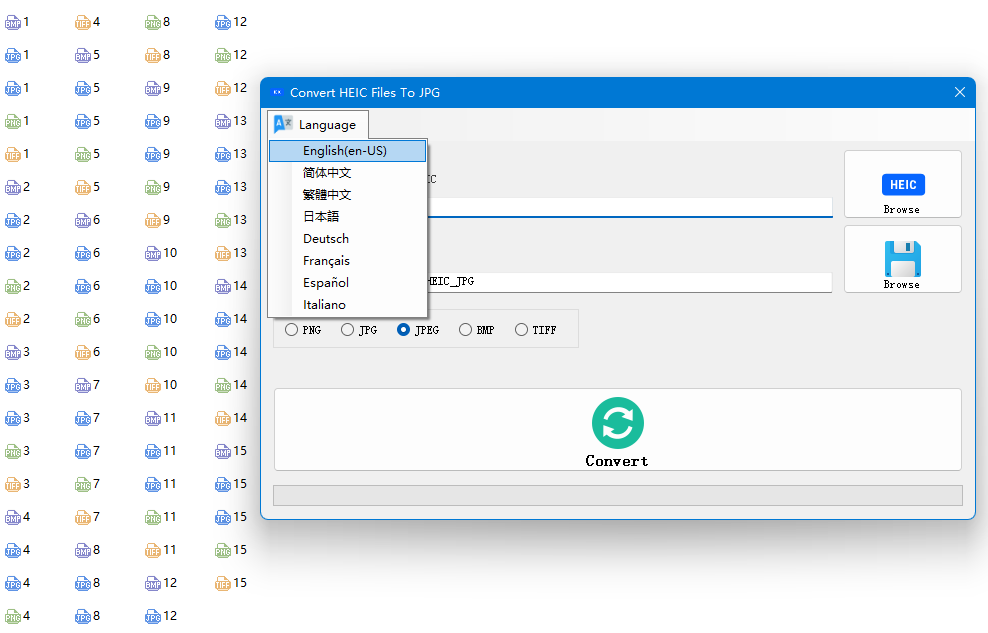 About Convert HEIC Files To JPG
Convert HEIC Files To JPG - Convert .HEIC format pictures to the picture format you need, solving the troubles of Windows users unable to view/open .HEIC format pictures on the computer.
Convert .HEIC format images to PNG, JPG, JPEG, BMP, TIFF, etc.
One-time purchase to use, no functional limitations.
Supports switching between multiple languages.
After switching the language, you need to restart the app to take effect.
Convert .HEIC format pictures to other picture formats, and the photo quality remains the same.
Supports converting multiple HEICs to PNG, JPG, JPEG, BMP, TIFF, etc. at the same time.
Select a folder with .HEIC format files for conversion, and the .HEIC format files in the entire folder will be quickly converted to other formats; more convenient and time-saving.
Batch format conversion is supported.
The converted files are saved in the selected folder.
You can view the progress bar value for the conversion progress, and a prompt will pop up after the conversion is successful.
Please note that during the conversion process, if a file with the same format and name already exists in the folder, the system will prompt that the conversion is complete, and you can store it in another folder.
Please note that this app does not support Windows 10 S.
Key features