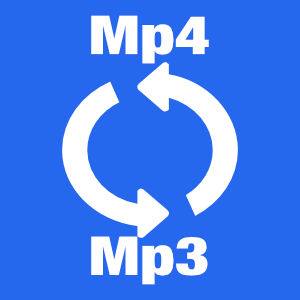 Convert Video Format To Audio-Mp4 To Mp3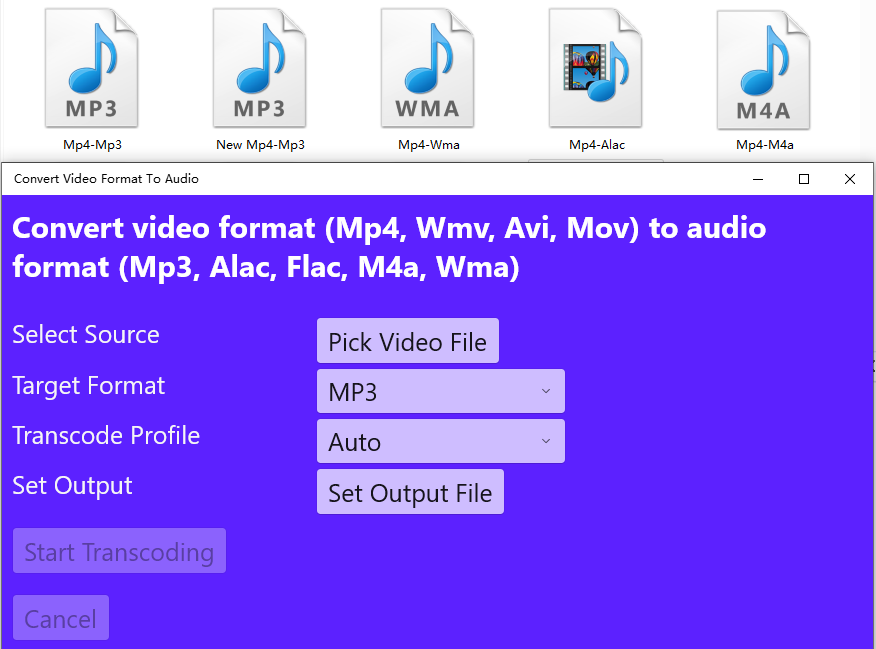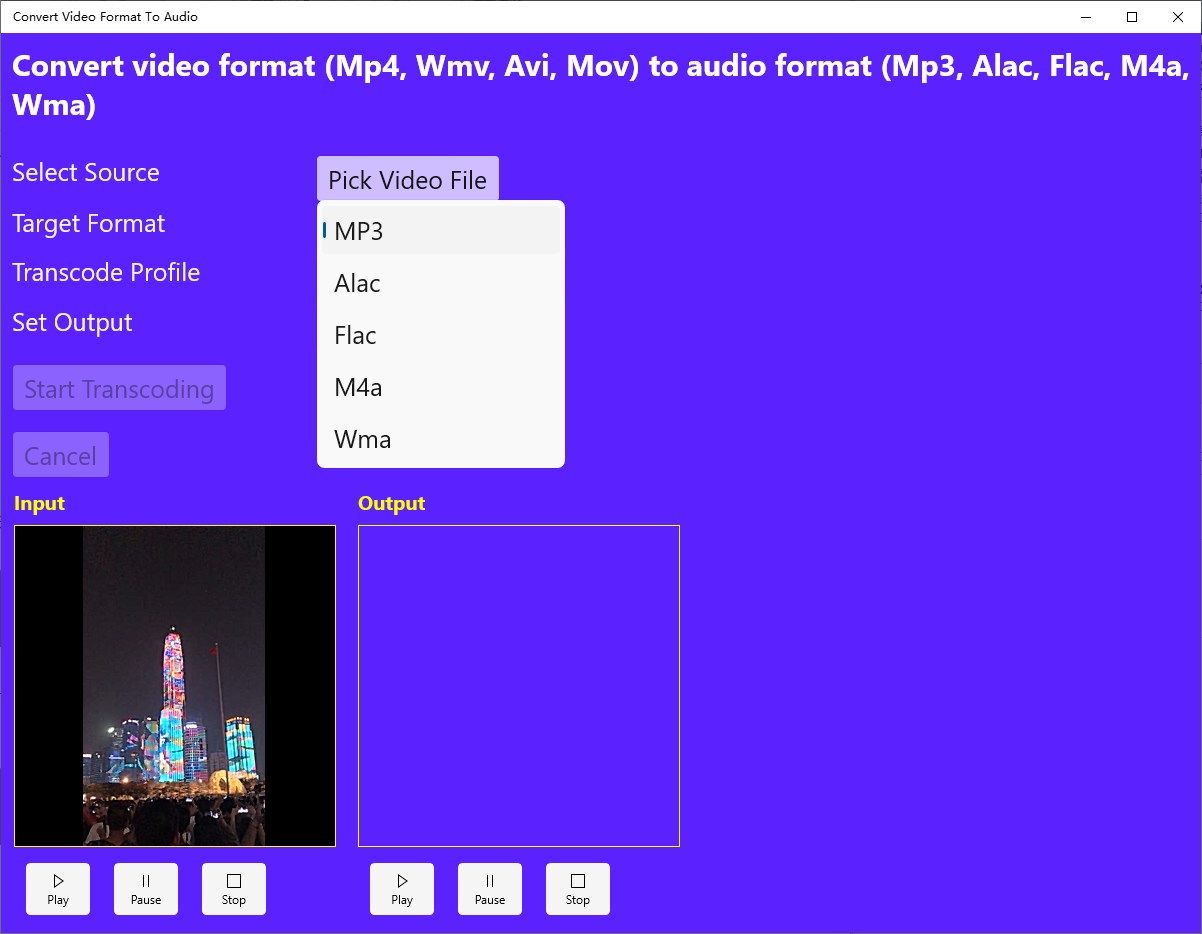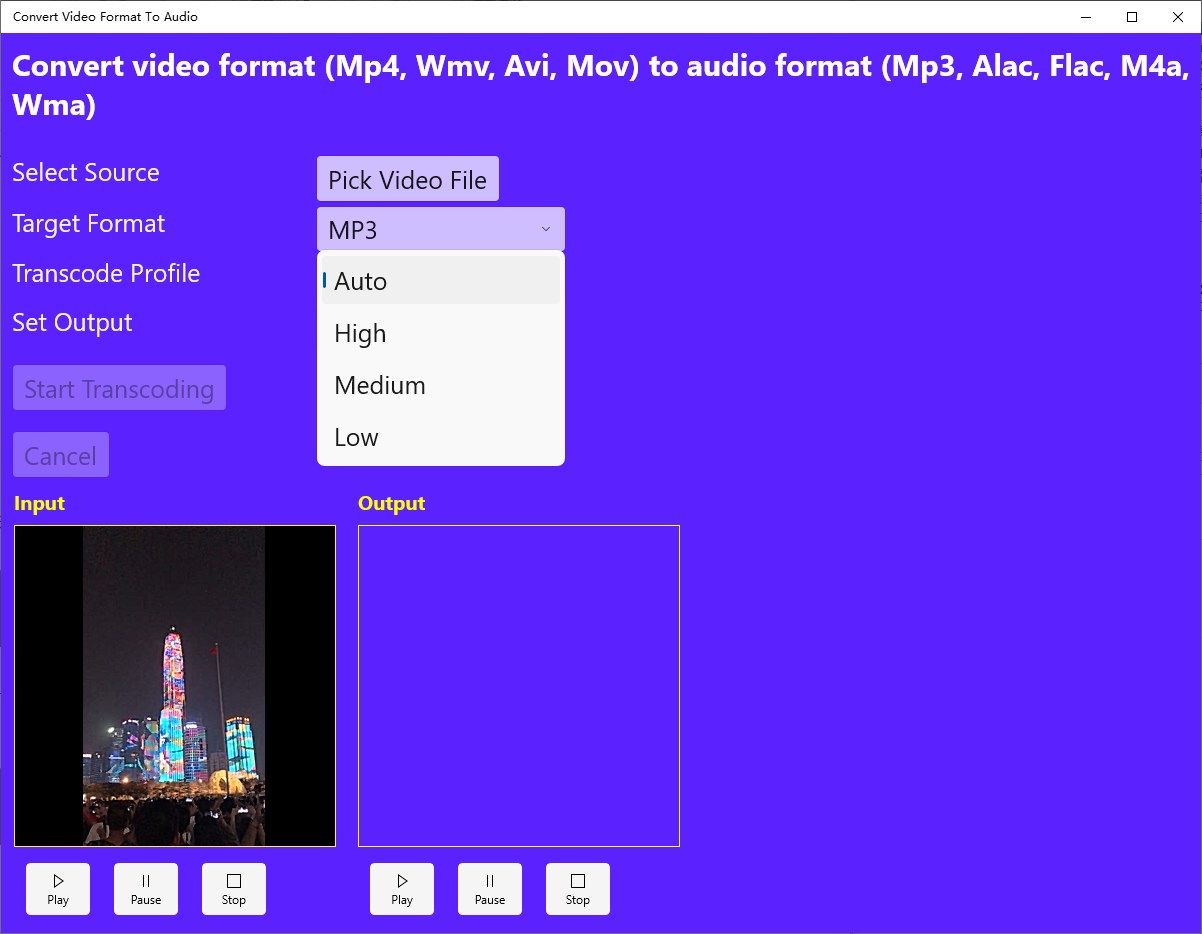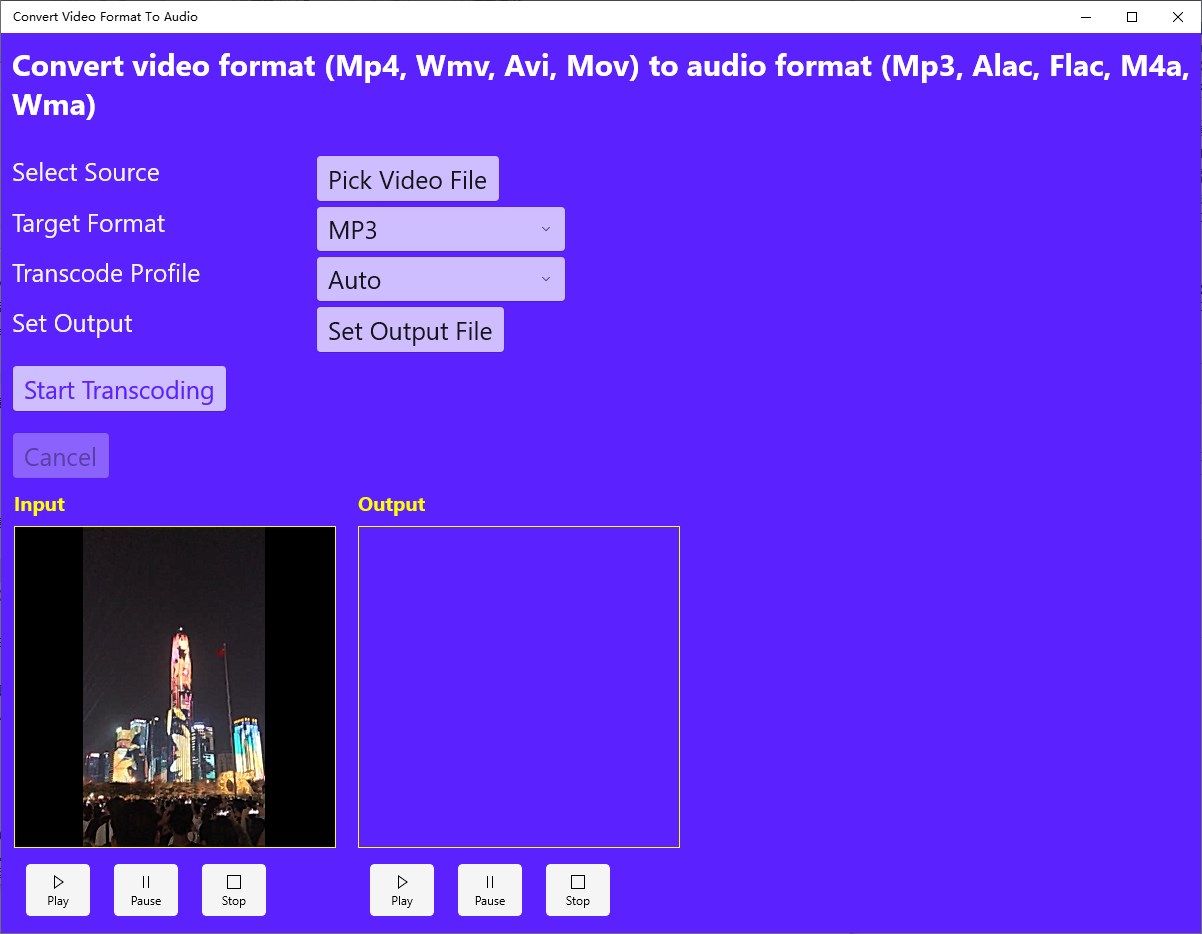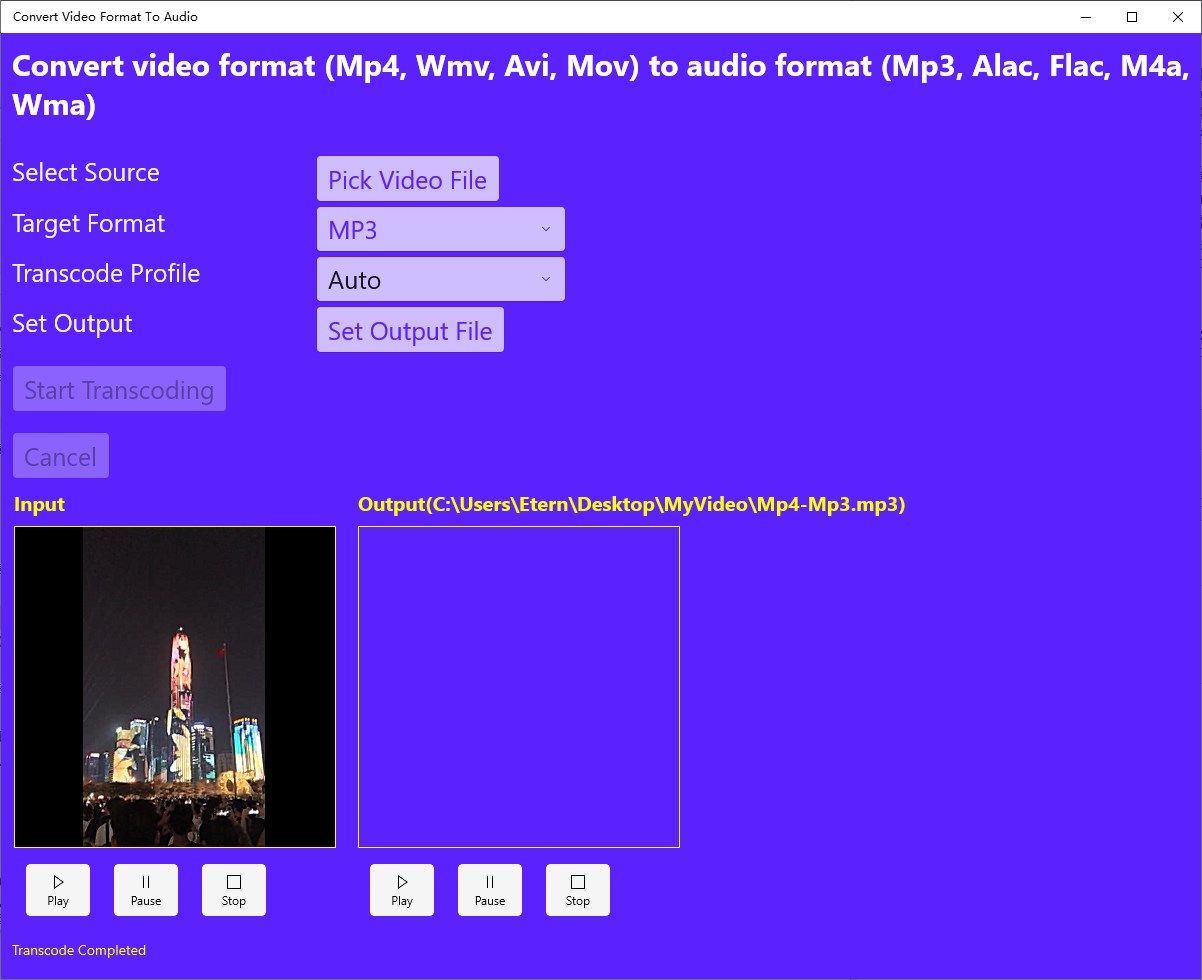 About Convert Video Format To Audio-Mp4 To Mp3
Convert video format to audio-Convert video format (Mp4, Wmv, Avi, Mov) to audio format (Mp3, Alac, Flac, M4a, Wma) to meet most audio players.
Mp4 to Mp3, Mp4 to Alac, Mp4 to Flac, Mp4 to M4a, Mp4 to Wma.
Wmv to Mp3, Wmv to Alac, Wmv to Flac, Wmv to M4a, Wmv to Wma.
Avi to Mp3, Avi to Alac, Avi to Flac, Avi to M4a, Avi to Wma.
Mov to Mp3, Mov to Alac, Mov to Flac, Mov to M4a, Mov to Wma.
The audio encoding can be set to the following quality levels: automatic, high, medium, and low.
The higher the quality level of audio encoding, the better the audio fidelity and the larger the generated file.
Key features
Convert video format (Mp4, Wmv, Avi, Mov) to audio format (Mp3, Alac, Flac, M4a, Wma)