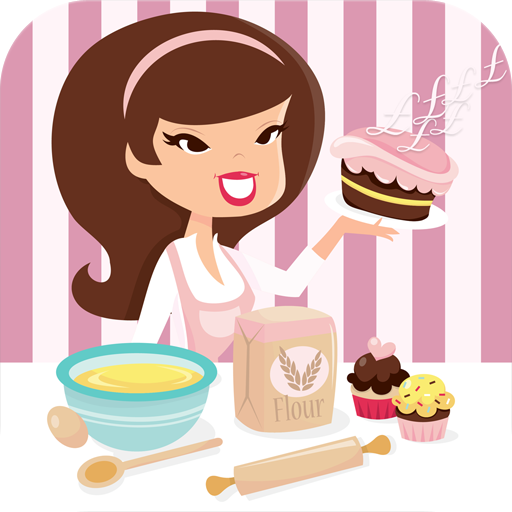 Cost A Cake Pro
App details
Product ID
XPDLT03N1JHHWD
About Cost A Cake Pro
Cost A Cake Pro is a great business tool created for anyone who bakes! It has been carefully designed to respond to the needs of today's competitive market for cake decorating. From Birthday cakes to wedding cakes, cupcakes to mini cakes or even cookies and cake pops - Cost A Cake Pro will give you the edge when pricing your goods.
Add any ingredient to your pantry for your recipe creation, and add all your boards, boxes, ribbon, delivery charges and more into your extras for accurate quotes that save you time and increase your profit!
Never undercharge for your cakes again!
In the settings area you can choose your currency from £, $ and € and set your hourly rate.

Easy to use, Add and edit your ingredients and recipes in a few clicks, swipe left or right to delete anything. Designed with ease of use and simplicity in mind.

Add, edit and delete ingredients in your Pantry. Ingredients can be anything that you can buy in your local supermarket!

You can add ingredients in:
Grams
Ounces
Fluid ounces
Litres
Millilitres
Centimetres
Meters
Inches
By name for single items or things that come as a pack like 12 eggs or 6 Apples.
Pantry includes an Extras store - here you can add anything that is inedible, such as:
Baking paper
Ribbon
Boards
Boxes
Florist wire, and tape
Your delivery cost per mile
Once your pantry is full - use it to create individual recipes, with a few clicks you select the ingredient that you want to add, enter the amount you need and add it in. You can also add extras at this point so cupcake recipes can include your cases, and big cakes can include baking paper as part of the recipe as it's always used.

Once you have created recipes, you can build quotes. You simply select the recipes that you will use, add them in (as many times as you need - helpful if you have a recipe for 12 cupcakes and you have to make 96!) then add in any extras such as boxes and ribbon and your estimated time on that order and you are done. Yes it really is that easy!

We've also included our handy conversion tool too, so that you can easily convert between ounces and grams

Six free How-to guides for help on subjects including covering a cake, using Tylo powder, making flower paste and making modelling chocolate.

Great customer support, you can reach us at [email protected] we reply to all emails!
Pricing your cakes has never been easier with Cost A Cake Pro, the #1 Food & Drink app, only from The Cake Makery.
Key features
Create a virtual pantry from the ingredients in your kitchen

Add any ingredient and create any recipe.

Use your pantry items to create recipes and quotes for customers

You can even track delivery, fuel, electricity and other costs