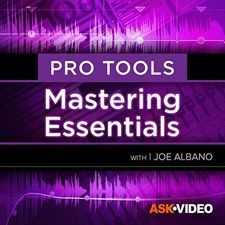 Mastering Essentials Course For Pro Tools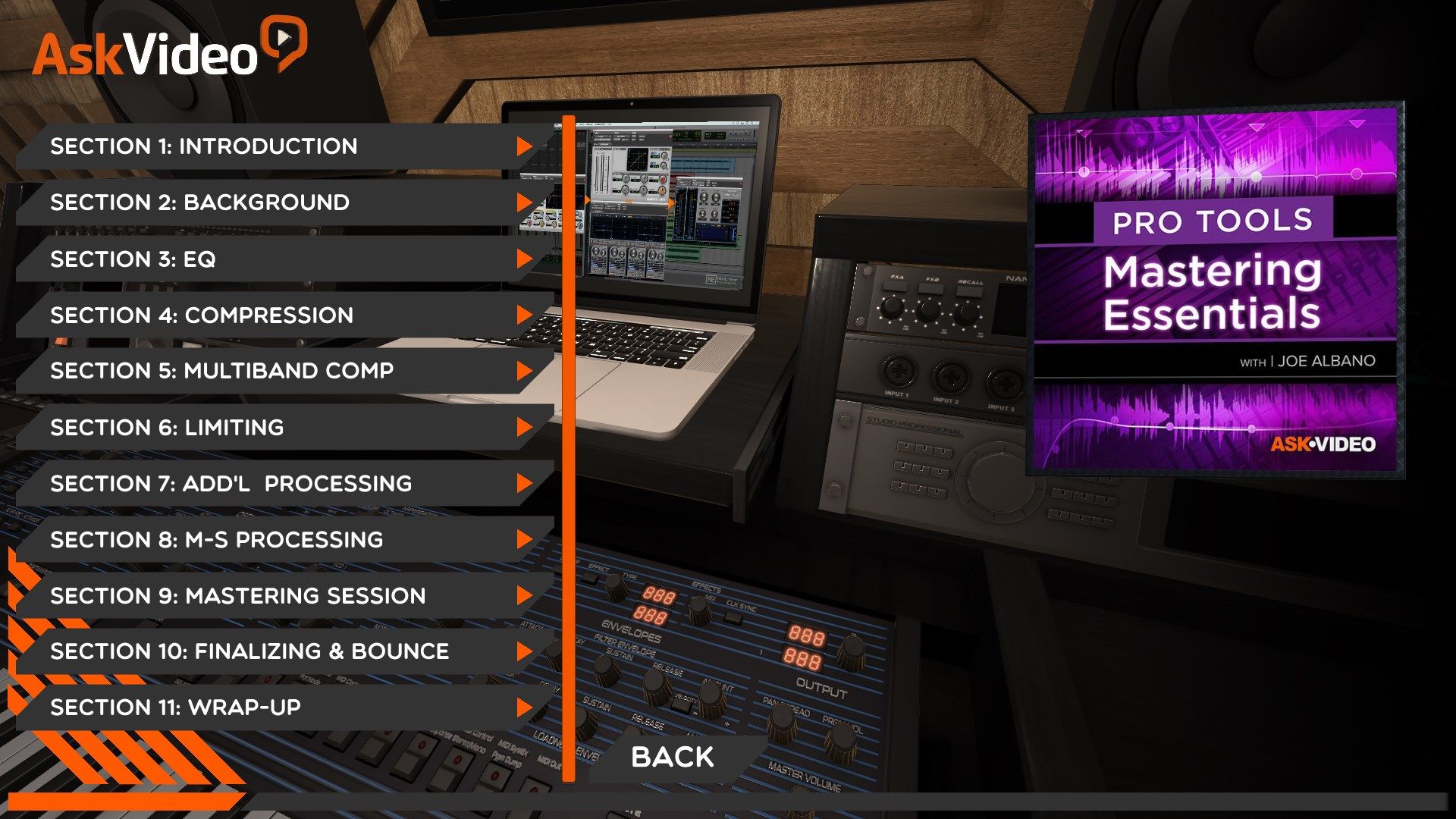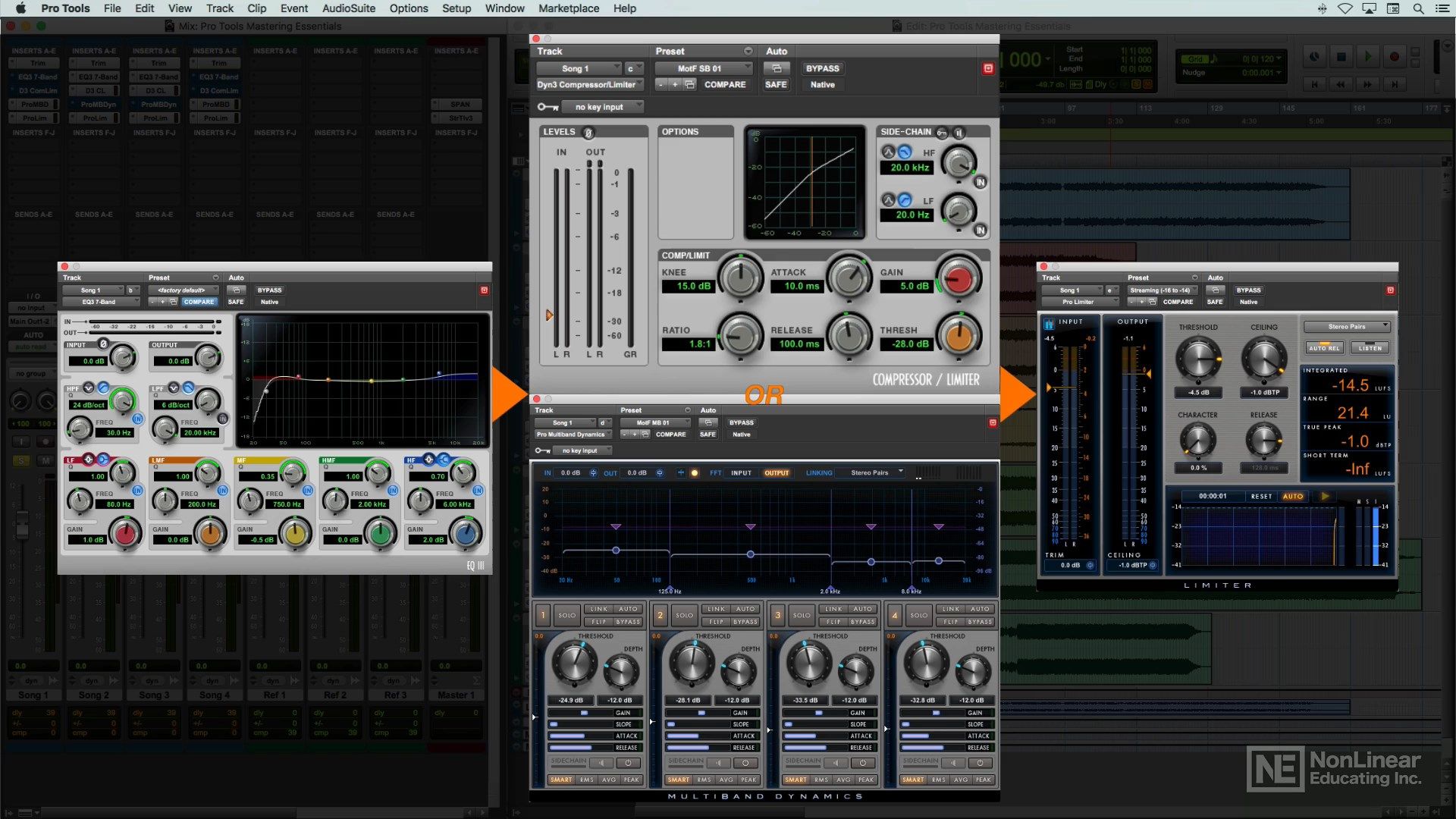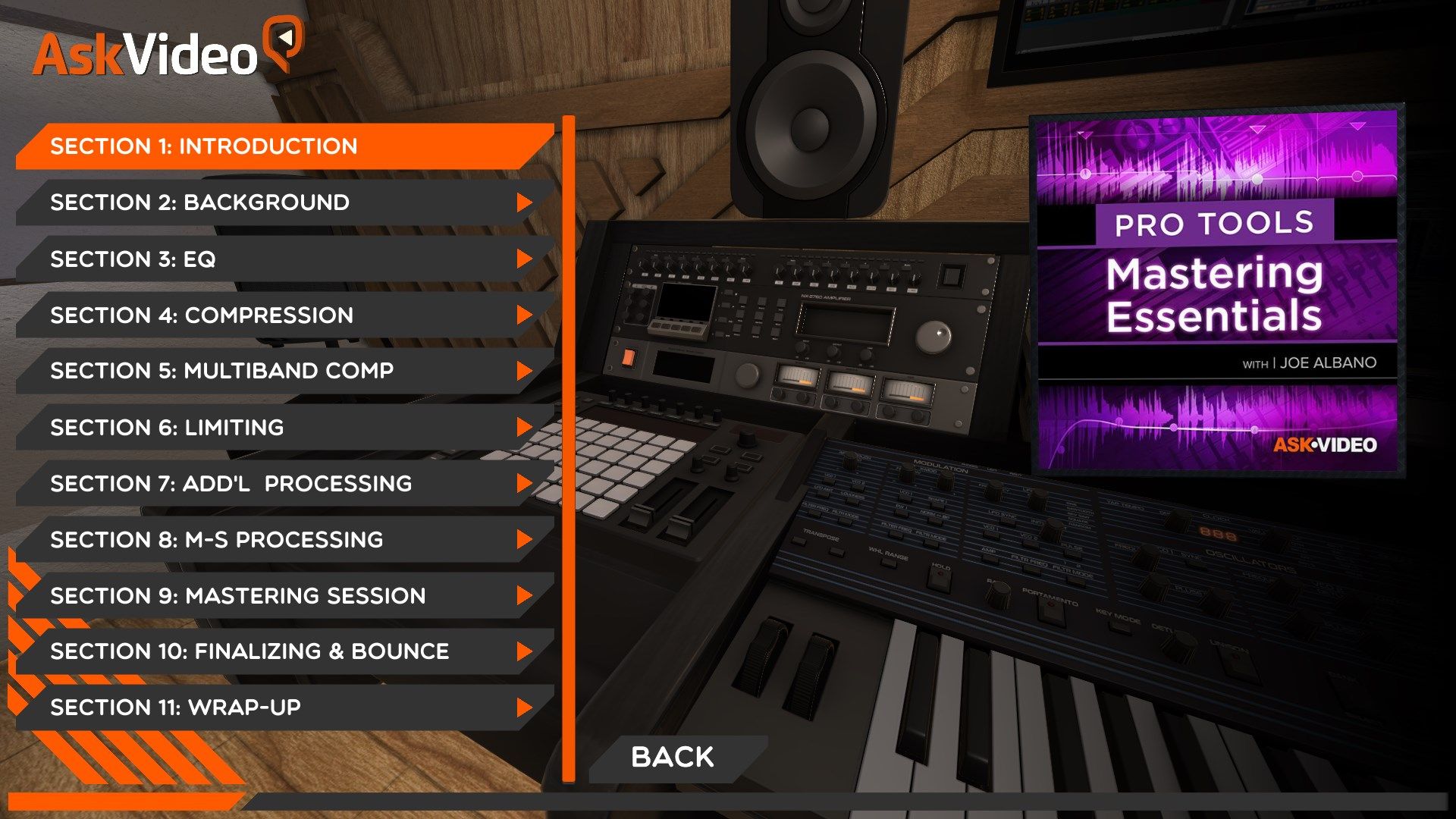 About Mastering Essentials Course For Pro Tools
Mastering is an art, and Avid Pro Tools offers a wide range of plugins, perfect for any mastering tasks. Dive in this course to learn the subtle art of mastering with experienced engineer Joe Albano.
Mastering is the last chance to correct any flaws in a recording. It's the all-important stage where you can make a song really stand out and prepare it for final distribution. Once a secret art reserved to elite engineers in expensive studio full of legendary analog gear, mastering can now be done in-the-box on a computer. But to get pro-sounding masters, there's a lot of know-how involved. This is where this course comes in…
Pro Tools expert Joe Albano begins the course by sharing some important historical facts about the art and science of mastering. Then, he gives a detailed overview of all the essential processors used in mastering: EQ, Compression, Multi-band Compression and Limiting. You discover how to use and combine all these processors to subtly shape the tone and dynamic of the music and optimize playback across different listening systems.
Joe clearly explains the new trends in mastering for streaming music services like iTunes Music, Spotify, Tidal, and YouTube, revealing the current loudness standards used in the industry. Continuing with the course, you also learn the concept of Mid/Side processing, tips to get your room to sound as flat as possible, and you take a look at a typical mastering session. And when all the processing is done and the final technical check is performed, it is time to render the final stereo audio master file!
So whether you're interested in becoming a mastering engineer, or you're a producer looking to master your own tracks, this course will teach you everything you need to know about mastering with Pro Tools!
Key features
Featuring our industry specialist trainer, Joe Albano!

This course on Pro Tools will show you everything you need to know!

With 22 videos, and 1 hour and 47 minutes of valuable reference material!

Including a fully interactive interface!

So if you're looking to learn Mastering Essentials, look no further…

This ASK.Video course is the best and fastest way to learn it!