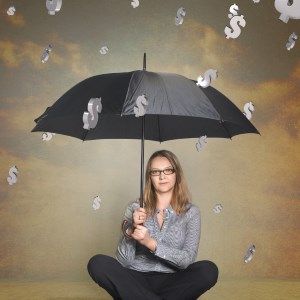 Credit rating and credit check - Full Guide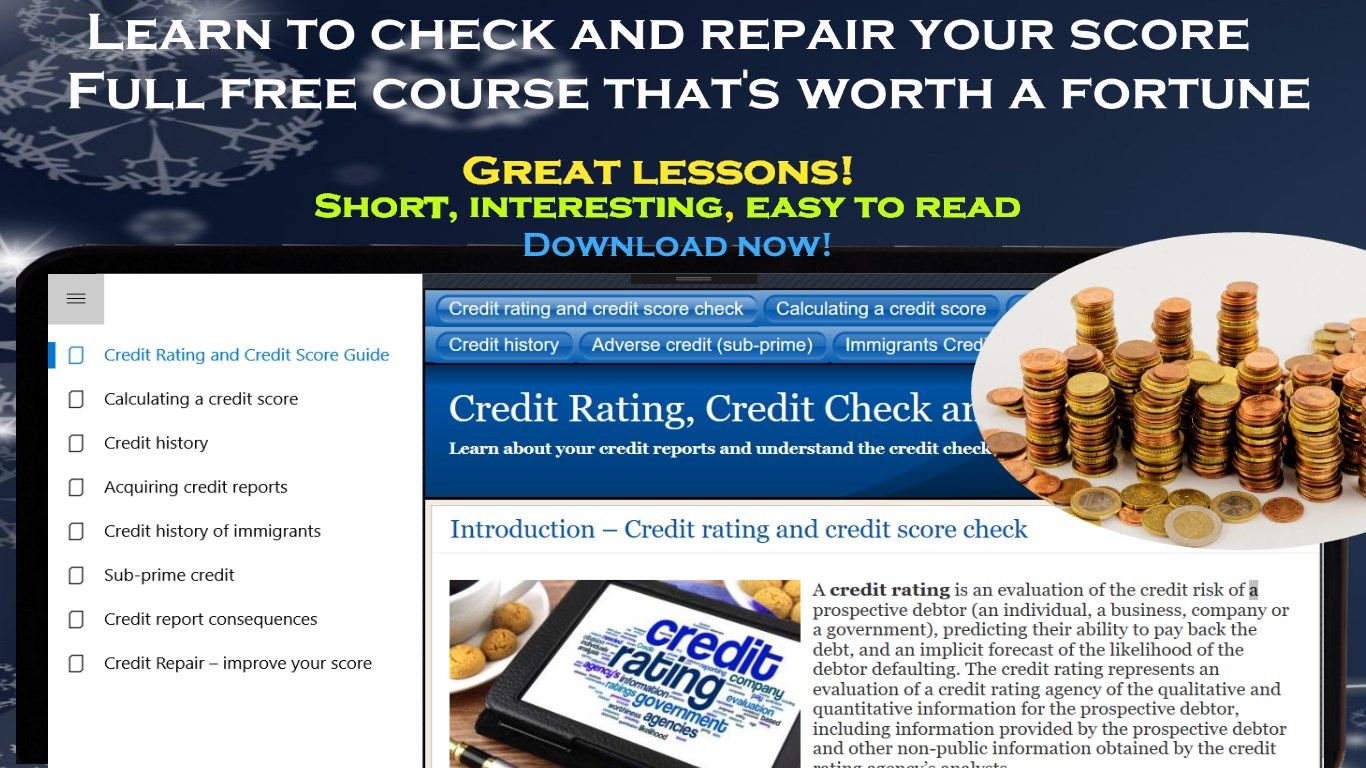 About Credit rating and credit check - Full Guide
Credit rating and credit score check are crucial!
Insurance, housing, and employment can be denied based on a negative credit rating.
1 in 4 unemployed Americans have been required to go through a credit check when applying for a job.
Credit rating and credit score check may be intimidating at first, but actually it's not so complex.
You must understand what it is, how to improve your credit score, how to check credit score and how to acquire free credit report.
In this mini-course (7 short lessons) we will explain the credit score components, the influence of your credit history, you'll learn how to acquire and understand credit reports (Get to know Fair Credit Reporting Act, Experian, Equifax, TransUnion, etc.). Learn how and where you can get free credit check.
Learn about the credit history of immigrants, adverse credit (sub-prime credit) and get tools for a credit repair - your score can be improved and even fixed, learn here how you can do it.
Even if you got already your free credit check and the results weren't very good, there are still things that you can do to repair your credit rating and get a new credit check.
Learn what's a good credit score and the range of credit scores.
You may have heard about credit karma, Equifax, Transunion, Experian and others, but didn't know what they are, we will help you with that too.
We hope that this free mini course will answer many of your questions. Feel free to contact us for any problems.
Download now!
Key features
Learn what is credit score, how it is built and how can you get a high score

How to read credit report? What is Fico score?

Credit history of immigrants

Adverse credit (sub-prime credit)

Your credit score consequences