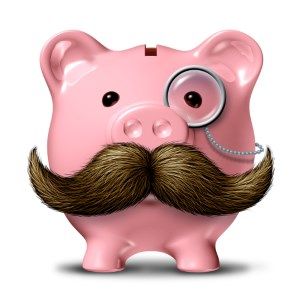 Credit score and Credit Repair - Free Course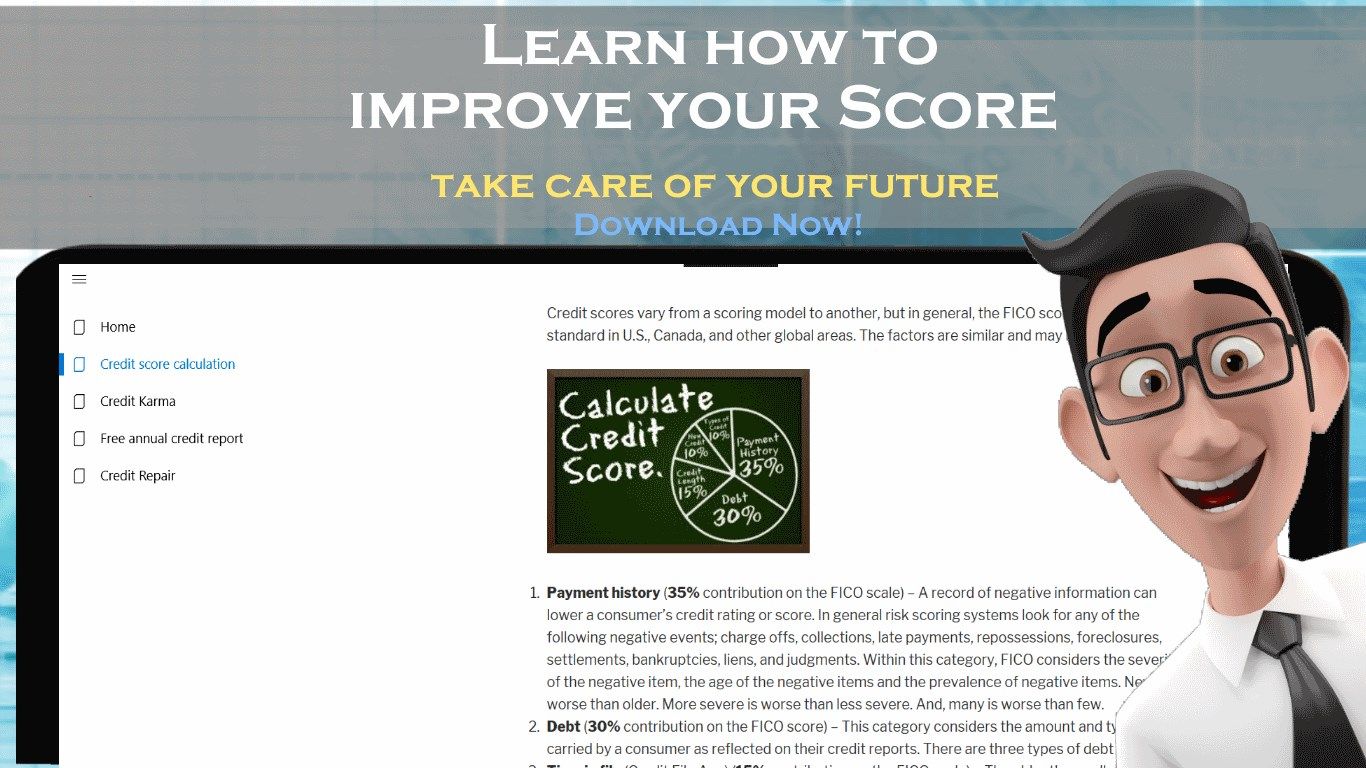 About Credit score and Credit Repair - Free Course
This Credit Score and Credit Repair course is your opportunity to understand why and how you should handle your credit score and how do improve it by credit repair steps.
Your credit score comes with a substantial effect on your foreseeable future, however it is very likely that you don't know enough about it. Tips and guidelines you'll discover and precious know-how that you'll obtain here may be a life saver down the road. Make the effort to learn, we've aimed to keep it brief and simple to read.
A credit rating or a credit score is an assessment of the risk of a borrower, a credit score is mainly based upon a credit report data usually origin from credit bureaus.
In a few brief sessions you'll discover extremely precious understanding which will certainly be worthy of your effort and time:
How the credit score is calculated and how to use it to your advantage. There are 6 main factors to the credit score (fico score) calculation: Payment history, Debt, Time in file, Account Diversity, The Search for a New Credit, Inquiries. We will discuss and explain each of these, they are crucial for your score maintenance and credit repair.
The use of Credit Karma - provides credit tools, such as a Credit Score Simulator, which simulates the effect of potential financial actions on a user's credit score; and tailored financial recommendations based on each individual user's credit profile.
Free annual credit report - U.S. residents are entitled to a free copy of his or her credit report from each credit reporting agency once every twelve months. The law requires all three agencies to provide reports: Equifax, Experian, and Transunion.
Credit Repair and maintenance - Credit score is generally determined by considering your record, but there are a handful of factors that you might do in order to produce a true influence on your credit score. In case you are searching for credit rating repair, we have tips and steps you should take like, 12 of those to be exact.
Download now!
Key features
How the credit score is calculated and how to use it to your advantage. There are 6 main factors to the credit score (fico score) calculation: Payment history, Debt, Time in file, Account Diversity et

The use of Credit Karma - provides credit tools, such as a Credit Score Simulator, which simulates the effect of potential financial actions on a user's credit score; and tailored financial recommenda

Free annual credit report - U.S. residents are entitled to a free copy of his or her credit report from each credit reporting agency once every twelve months. The law requires all three agencies to pr

Credit Repair and maintenance - Credit score is generally determined by considering your record, but there are a handful of factors that you might do in order to produce a true influence on your credi