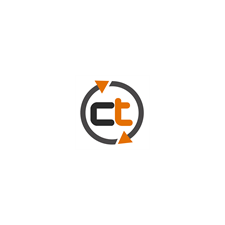 Custrack Business Management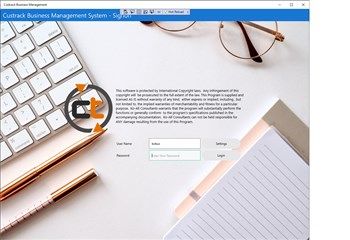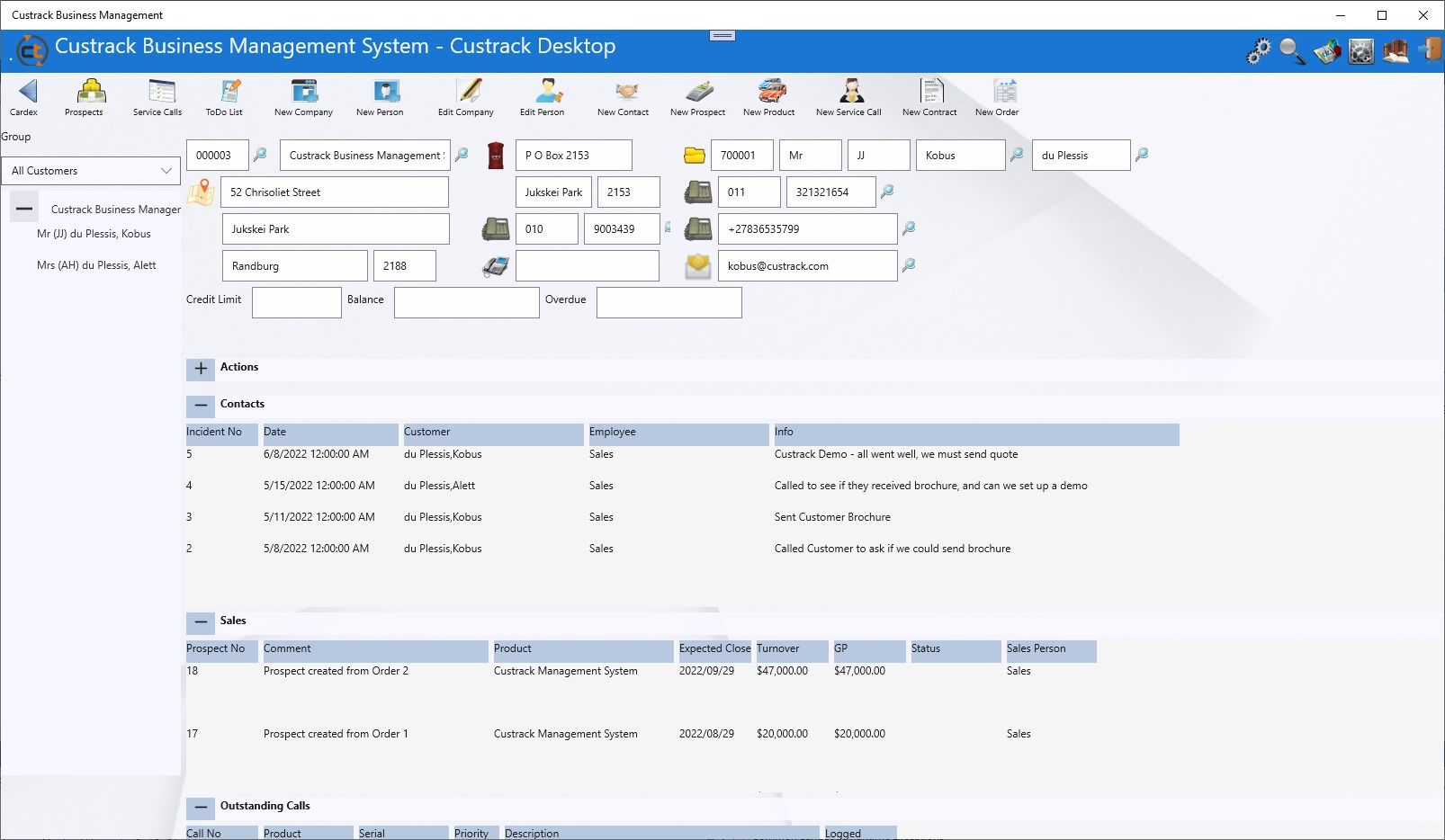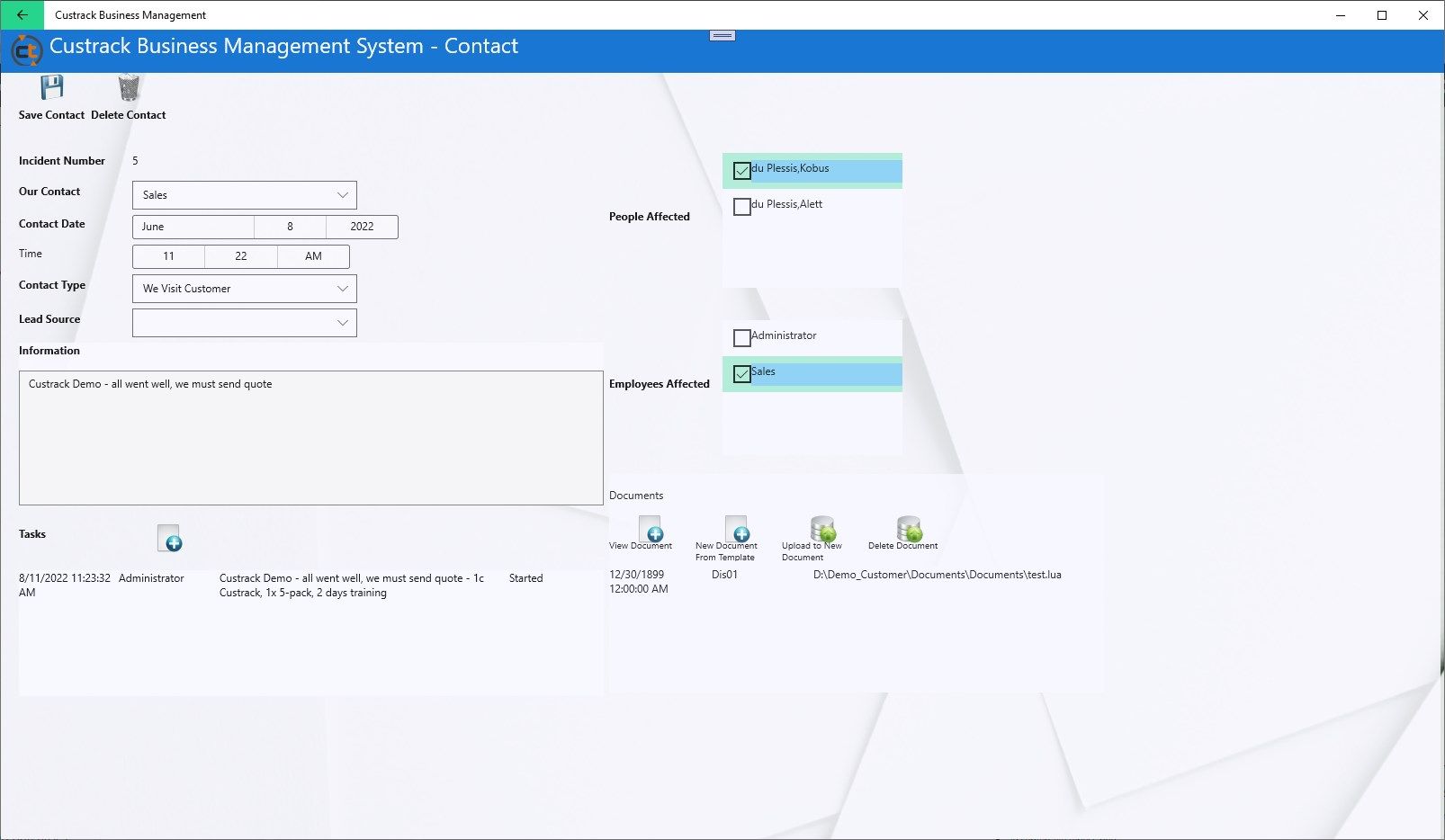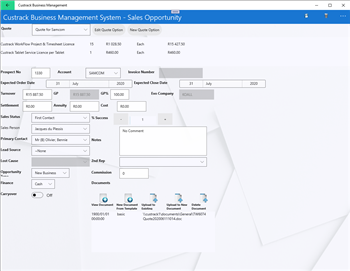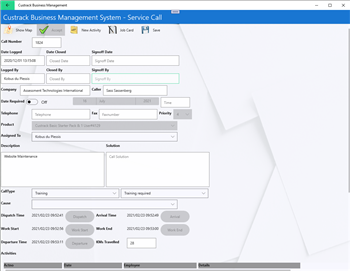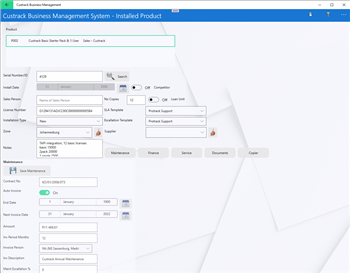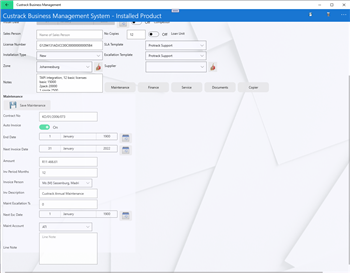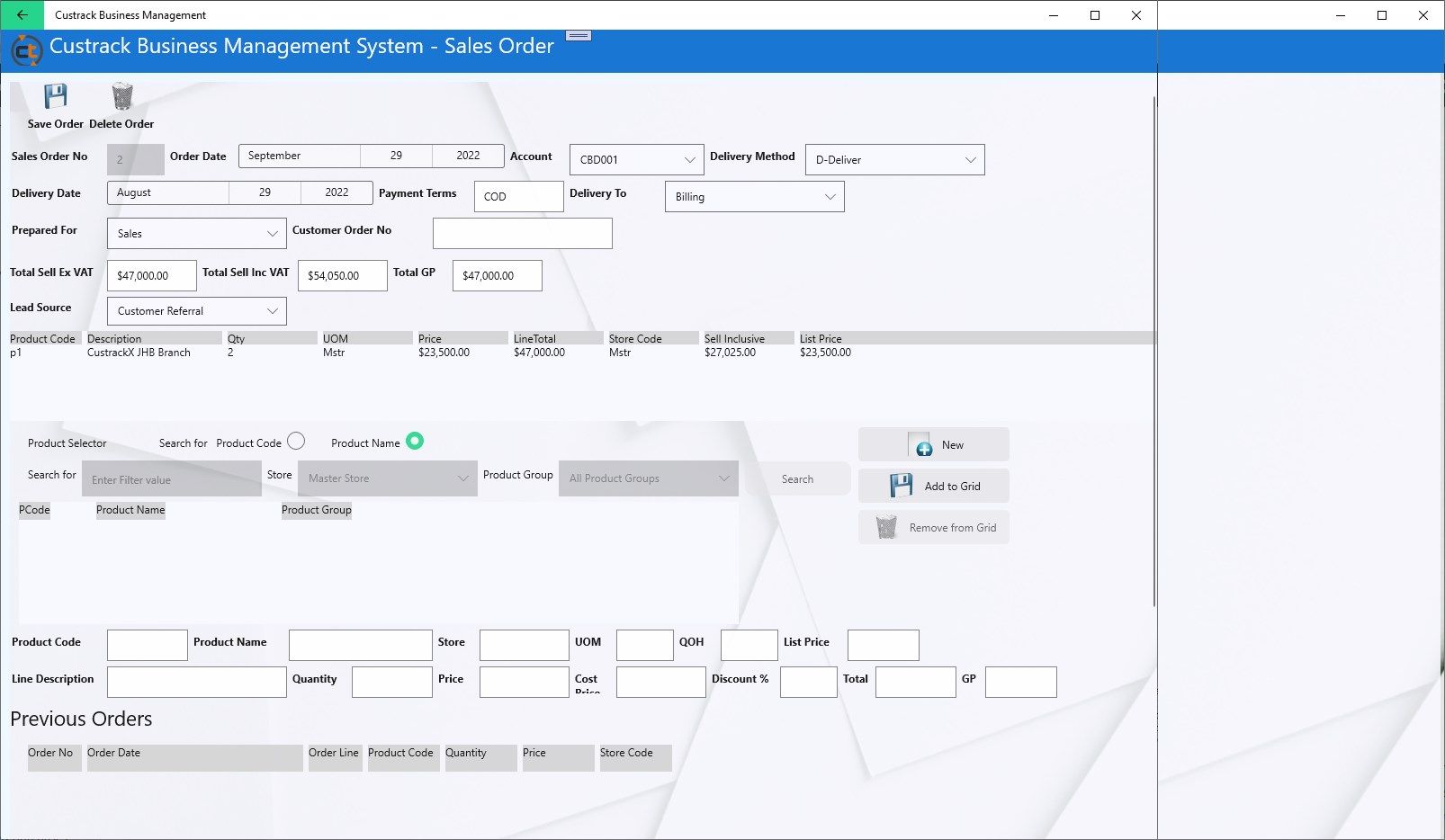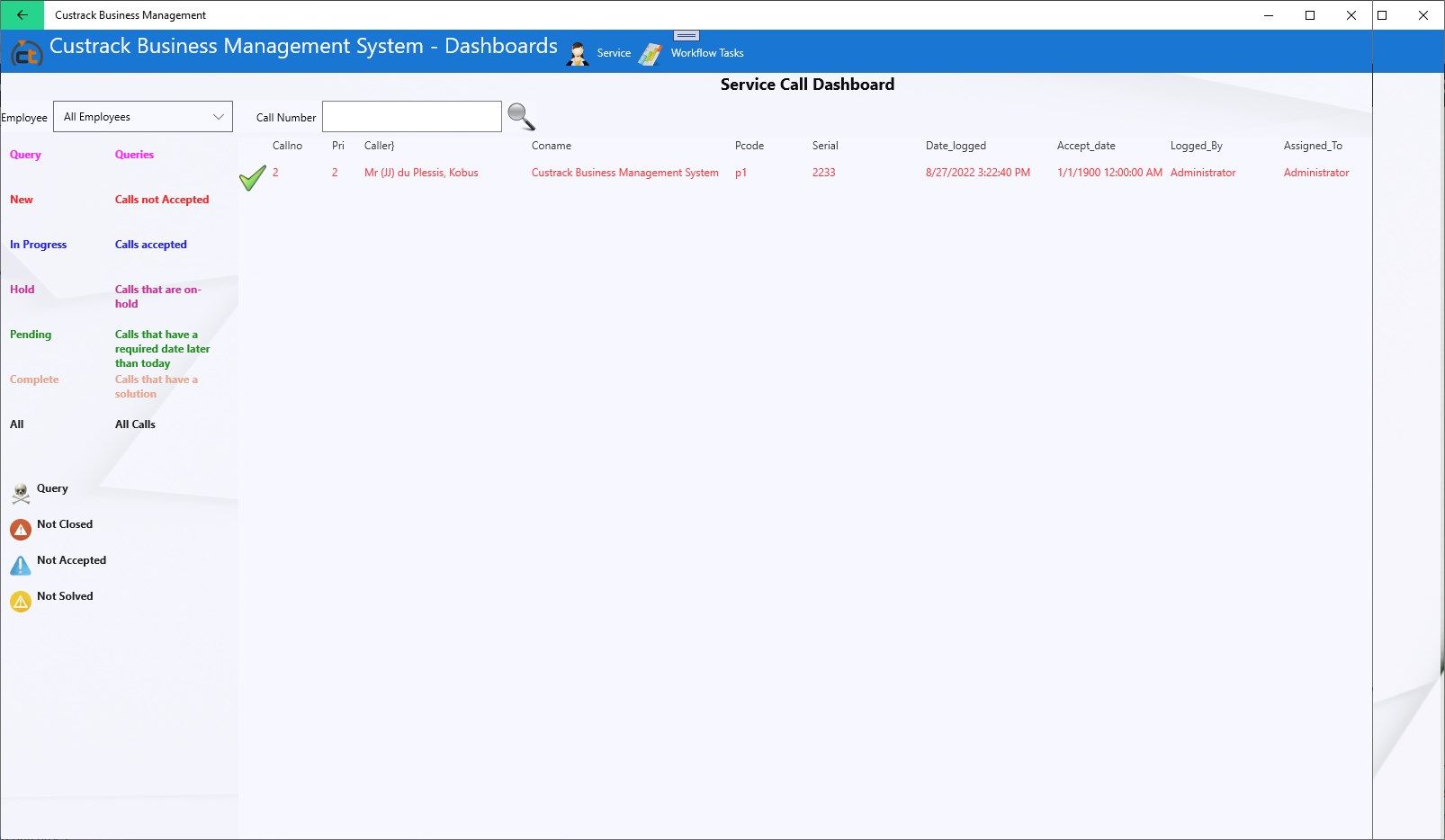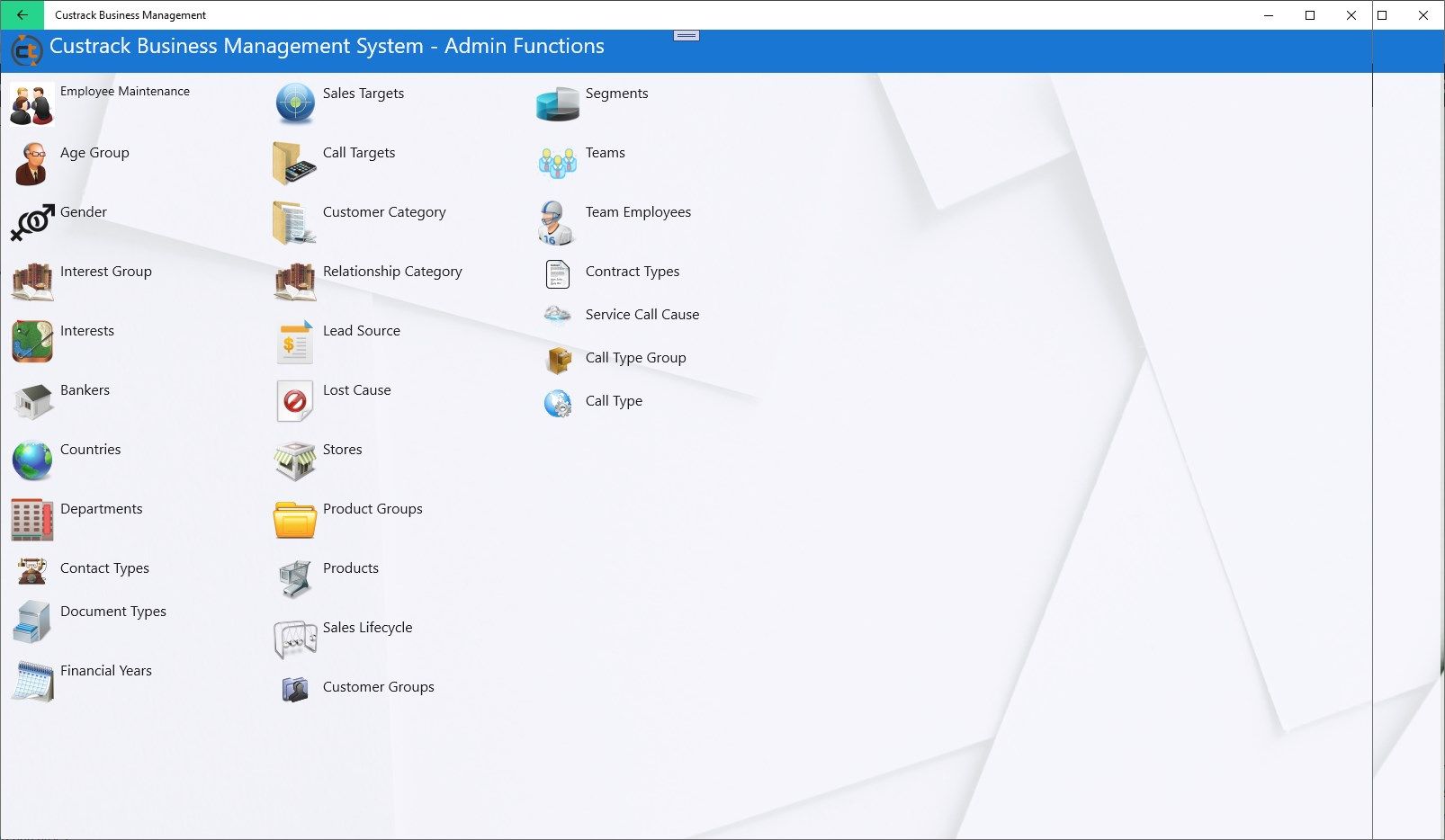 About Custrack Business Management
The Custrack Business Management System will enable you to nurture and grow the most important relationship your business will ever have - with your customer.
In order to use this application you need to be an existing Custrack Business Management System Subscriber. Please see details on www.custrack.com.
The following features are available:
Information Management
Company Details
People Details
Contact Management
Customer Calls
Cold Calls
Visits
Proposals
Quotes
Track Activities Against Targets
Direct Marketing
Emails
SMS
Telemarketing
Installed Base Management
Own Base
Competitor Base
Contract Management
Sales & Pipeline Management
Sales Targets and Pipeline
Quotes
Document Management
Contact Documents
Sales Documents
Installed Base Documents
Contract Documents
Incoming and outgoing Emails
Service Call Management with Job Cards and Invoicing
Service Calls with SLA Escalation
Job Cards With Stock Tracking
Invoicing through Sage Pastel
Electronic Customer Signoff
Project and Workflow Management
Sales Orders
Event Management
Integrated with Sage Pastel (for invoicing, customer information and inventory management)
PABX Integration.
Successfully implemented in the following industries:
Office Automation
Information Technology Wholesalers
Human Resource Consultants
Medical Equipment Retailers
Key features
Customer Information Management - Maintains Comprehensive information about Customers and Prospects and their Employees

Contact Management - Record detailed information about interactions with your Customers and Prospects

Pipeline Management - Manage sales pipelines for staff against GP or Turnover for each budgeted Sales Period

Installed Base Management - Manage expiration and renewals for Contracts. Keep Detailed information about Machines/Services at a Customer

Service Management - Pro-active management of Service calls and Job-cards at Customer

Sales Order Capture - Feeding into Pipeline for Salesperson