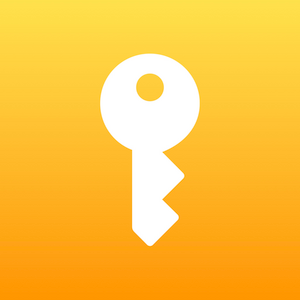 Cypher - Secure Your Files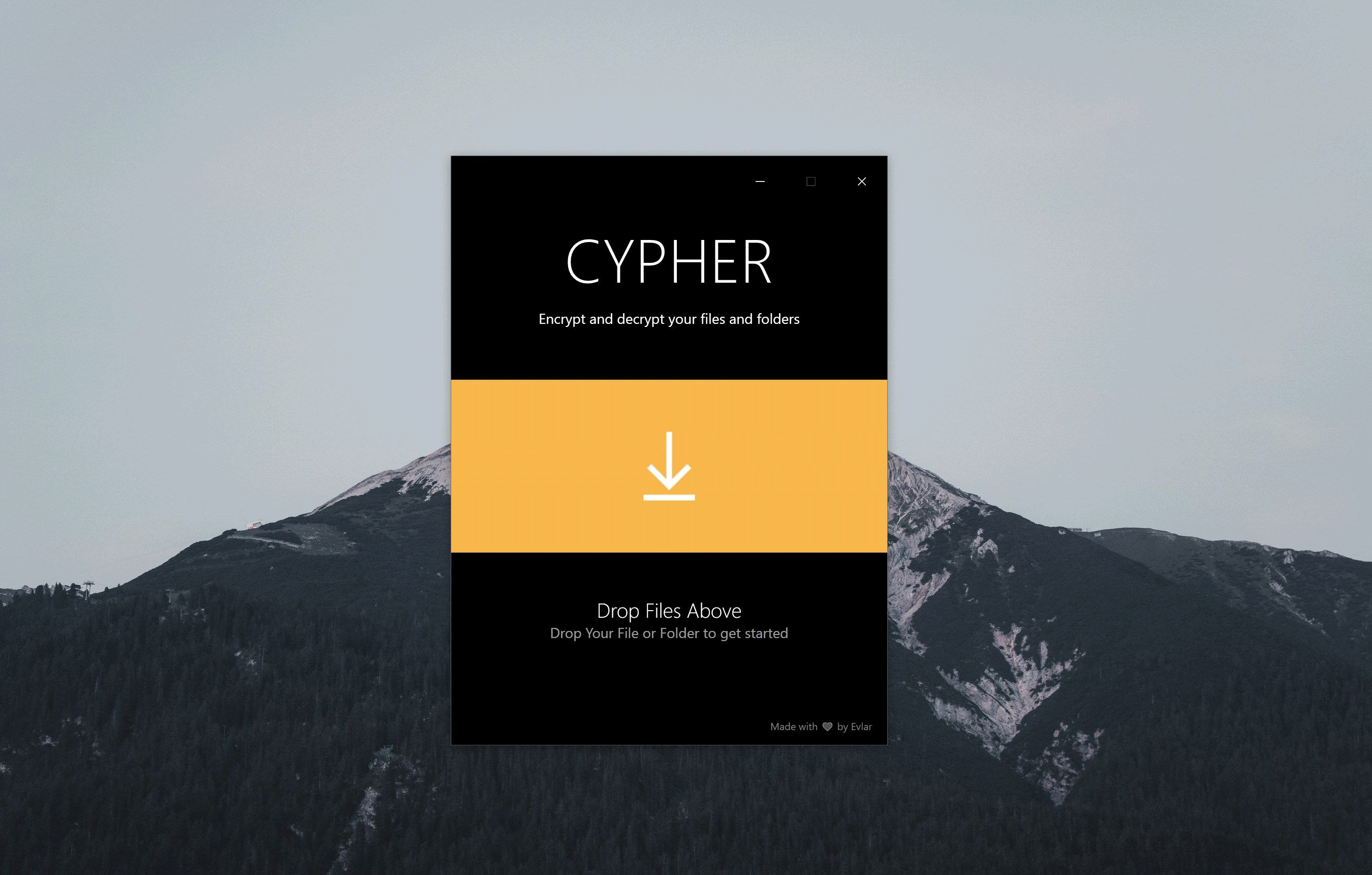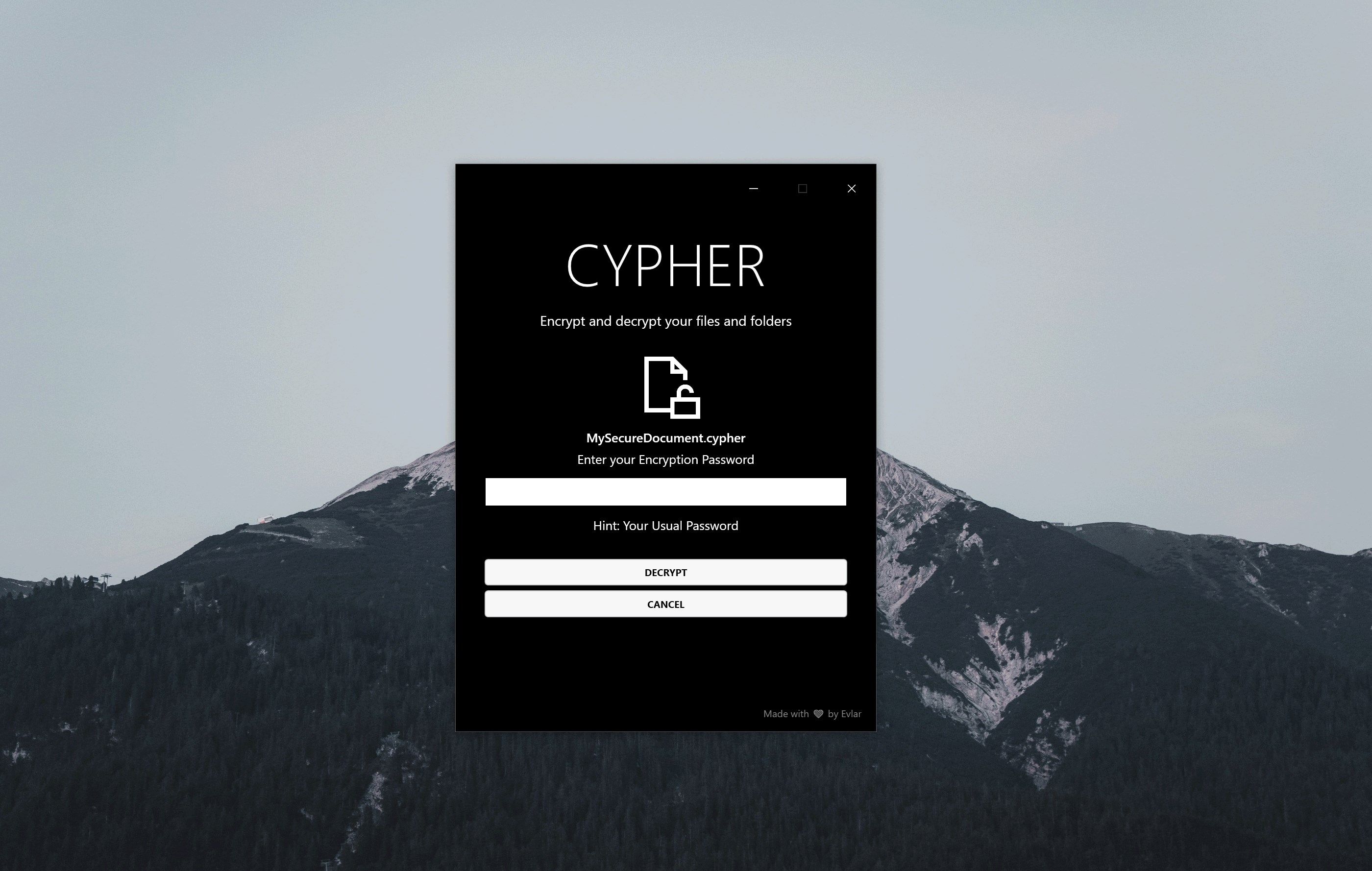 About Cypher - Secure Your Files
Looking for a turnkey way to securely encrypt your files and folders?
With Cypher, you can simply drag and drop your files and folders, then securely encrypt them with a password to be decrypted later. Cypher also features settings a password hint to your files, allowing you to help remember what password you had set.
Features include:
Easy to use drag and drop
Encrypt and Decrypt .cypher files
Secure both files and folders
Password hints for encrypted files
and more!
Key features