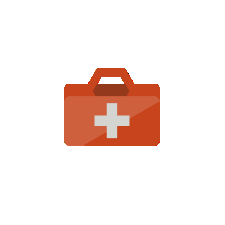 Picture Doctor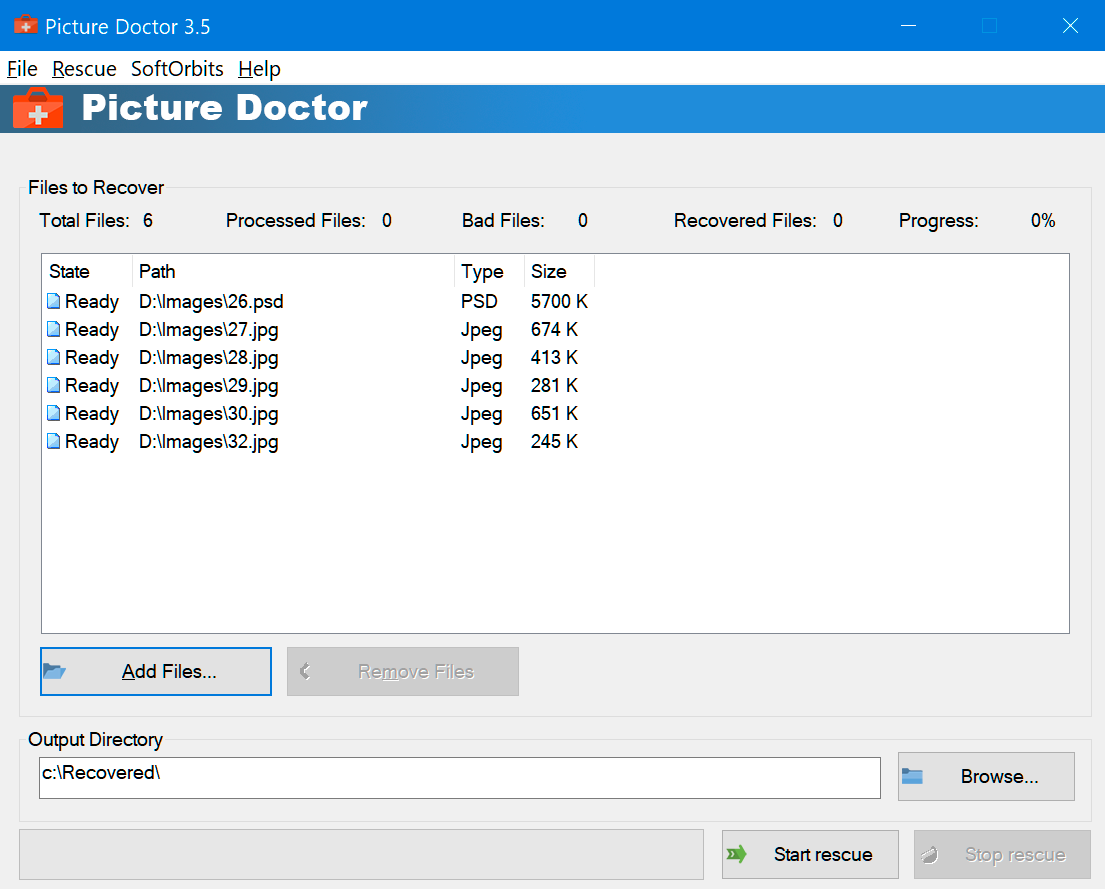 About Picture Doctor
SoftOrbits damaged photo repair tool can restore truncated and corrupted PSD and JPEG files. Although your images might be damaged and appear as they will never get a solution, the device can help you improve their quality. Yet, there are several affordable and popular methods to repair truncated and corrupted digital images.
The Picture Doctor is one of the most excellent photo repair tools available on the market for deleting defects in your images. This program can work well with both PSD and JPEG files. Hence, you can store the pictures you repair in BMP format using Windows 10, 8 and 7.
In any case, the Picture Doctor is intuitive and simple for use even by beginners. It works based on two operating keys, which include the Start Rescue and Add files. Generally, it finds its algorithms to help recover and repair the image automatically. The only task would be to upload your pictures, run the command, and wait to complete the process.
Another excellent option to repair your damaged images would be to rename the files without changing the JPEG extension. Thus, you can save your pictures with a new name and try to access them once more.
Converting the JPEG version to other different formats can also help to repair your images. This recovery option can be suitable when trying to recover other file formats. For instance, you can convert the JPEG files to JPG. These formats represent the same image version but with different extensions.
Nevertheless, some popular photo viewers are compatible with three letters extensions. The procedure would be to open the file in the editing tool compatible with the extension and choose File and Save Us. Hence, you can opt for other extensions before saving it. It is possible to convert JPEG files into PSD with this online converter.
It would be best to mention that you might not access your images when the photo viewer you are using has a problem. Thus, you can try to access it from another program such as Microsoft Paint. Another option will be to access the image from your browser if this option does not work.
Running the CHKDSK function can help you access damaged JPEG images. It is an excellent option for fixing issues resulting from a bad sector on the image drive. The first step would be to connect a memory card containing JPEG images to your computer and press Windows plus R key to type CMD and press enter. Next, you will add in the drive letter to initiate the repair process. Hence, you ought to restart the PC to complete the whole process.
The bottom line is that damaged images does not mean that you lost your memorable pictures. Depending on what damaged the image, you can retrieve or repair it. Also, the photo viewer you are using might have setting issues. Thus, it would be best to access the images using a different viewer. Also, you can opt to change the image format for flexibility.
Key features
Improved algorithms for repairing jpg files

Repair photos in a batch mode

The ability to reproduce objects with the original parameters (palette, dimensions)

It displays the information about bad sectors and technical file parameters