Dash crypto coin course - altcoin digital currency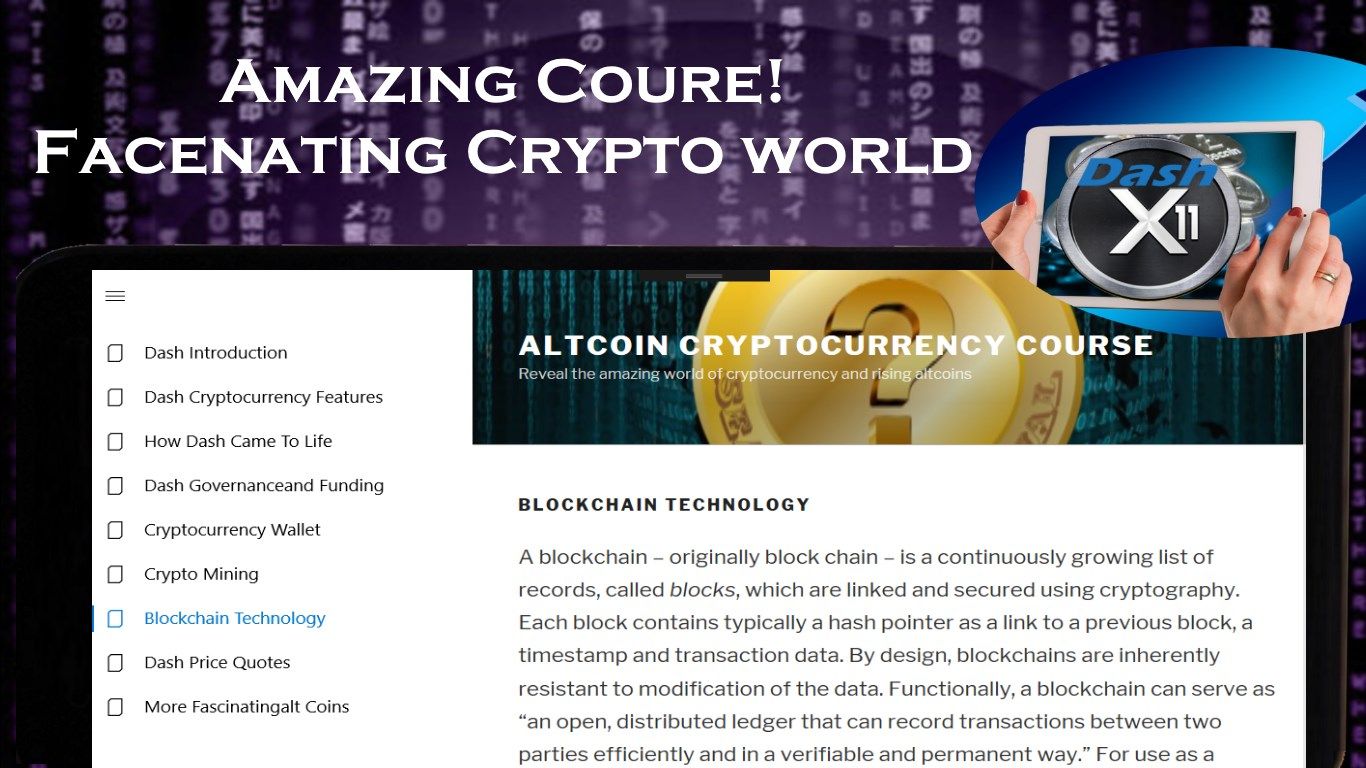 About Dash crypto coin course - altcoin digital currency
"Think that cryptocurrencies and blockchain backed digital currencies are interesting? This course is for you. Dash crypto currency is awesome and may very well be the future of digital currency. In this app we will show you why, you'll find here a free full mini-course about the Dash currency (formerly known as Darkcoin and XCoin).
If you know something about the crypto market you know that altcoins (alternative coins to bitcoin) are the next hot thing. Both as an investment (consider investing in the Bitcoin when it was still in its beginning) and as a financial revolution.
In a nutshell, Dash (aka XCoin or Darkcoin) is an open source peer-to-peer cryptocurrency. On top of Bitcoin's feature set, it currently offers instant transactions (InstantSend), private transactions (PrivateSend) and operates a self-governing and self-funding model that enables the Dash network to pay individuals and businesses to perform work that adds value to the network. Dash's decentralized governance and budgeting system make it a decentralized autonomous organization (DAO).
We will explain and elaborate more throughout the course with 8 clear and easy lessons:
• Dash Cryptocurrency introduction
• Dash Crypto Features (Why is it better than bitcoin?)
• How Dash came to life?
• Dash Governance and funding
• Crypto wallet
• Digital currency mining
• Blockchain Technology (as a wide groundbreaking technology that crypto coin is just one possible implementation)
• Dash real time quotes
• Bonus! A sneak peek to more fascinating altcoins!
To get the most out of the app, we suggest you'll use the tools we've built for you:
Set up weekly lesson as soon as you start the course – that will help you finish it successfully.
In-app notebook, for you to write what you've learned, your next steps and more.
Download now!
"
Key features