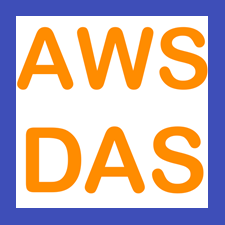 Data Science and Data Analytics Quiz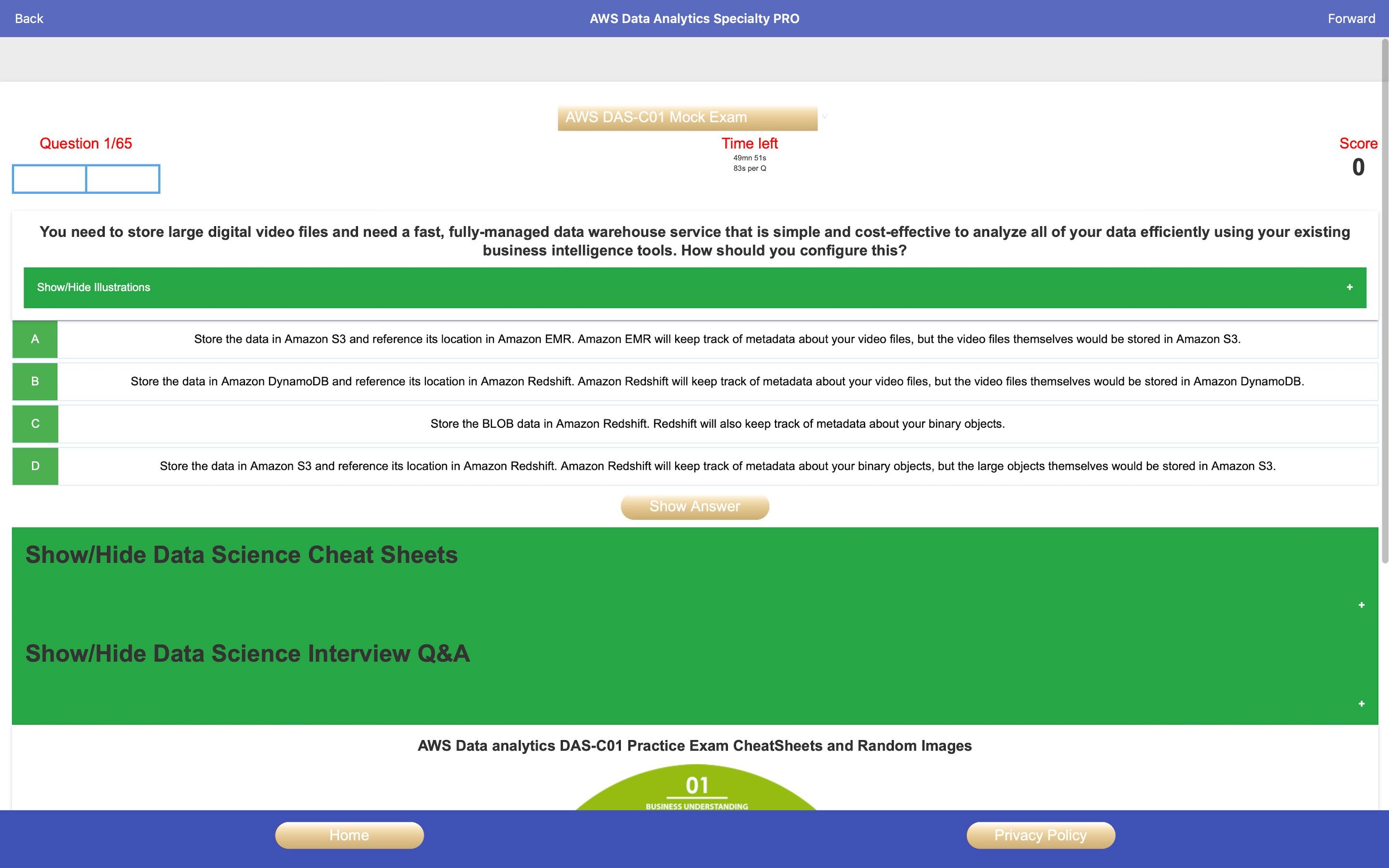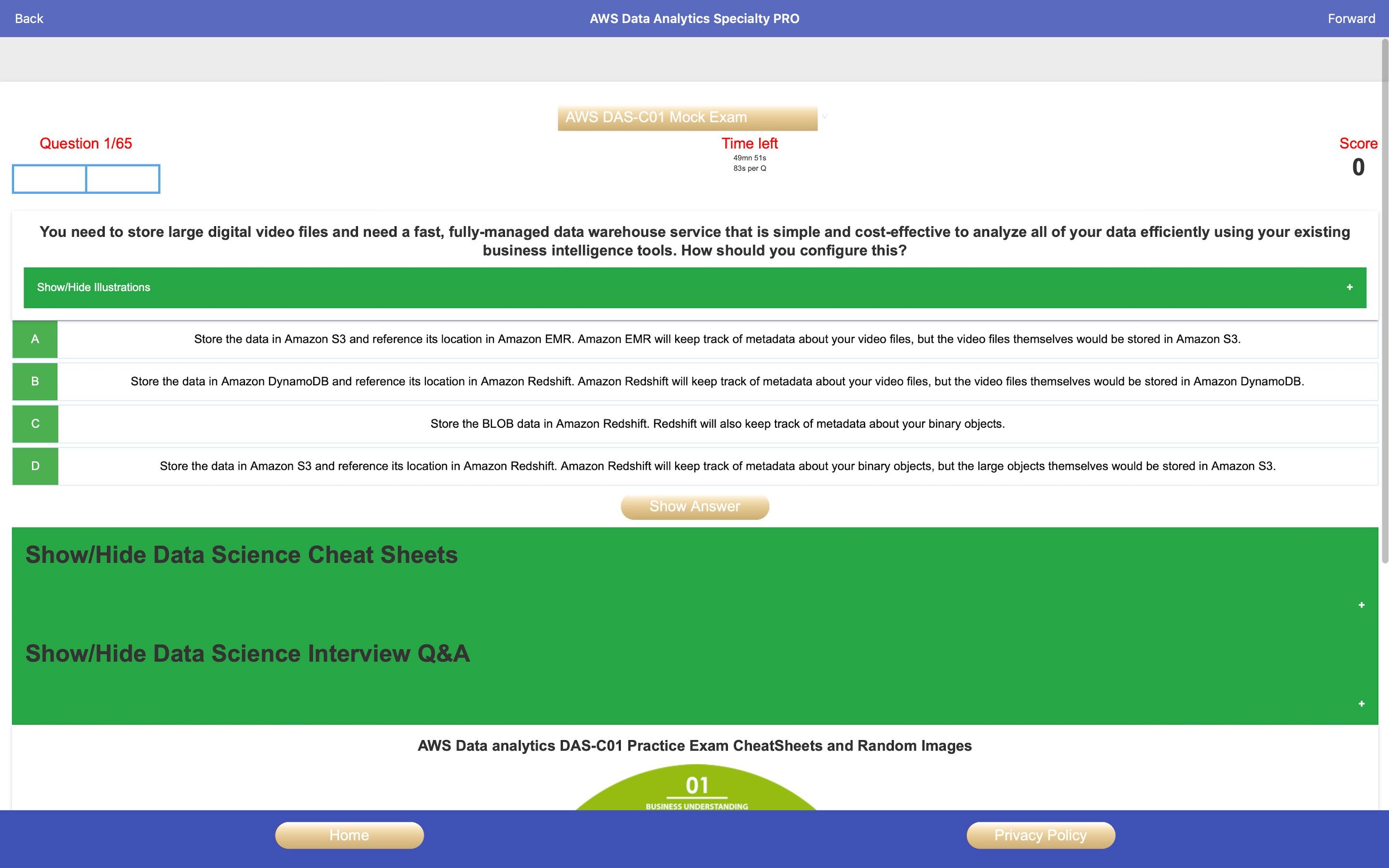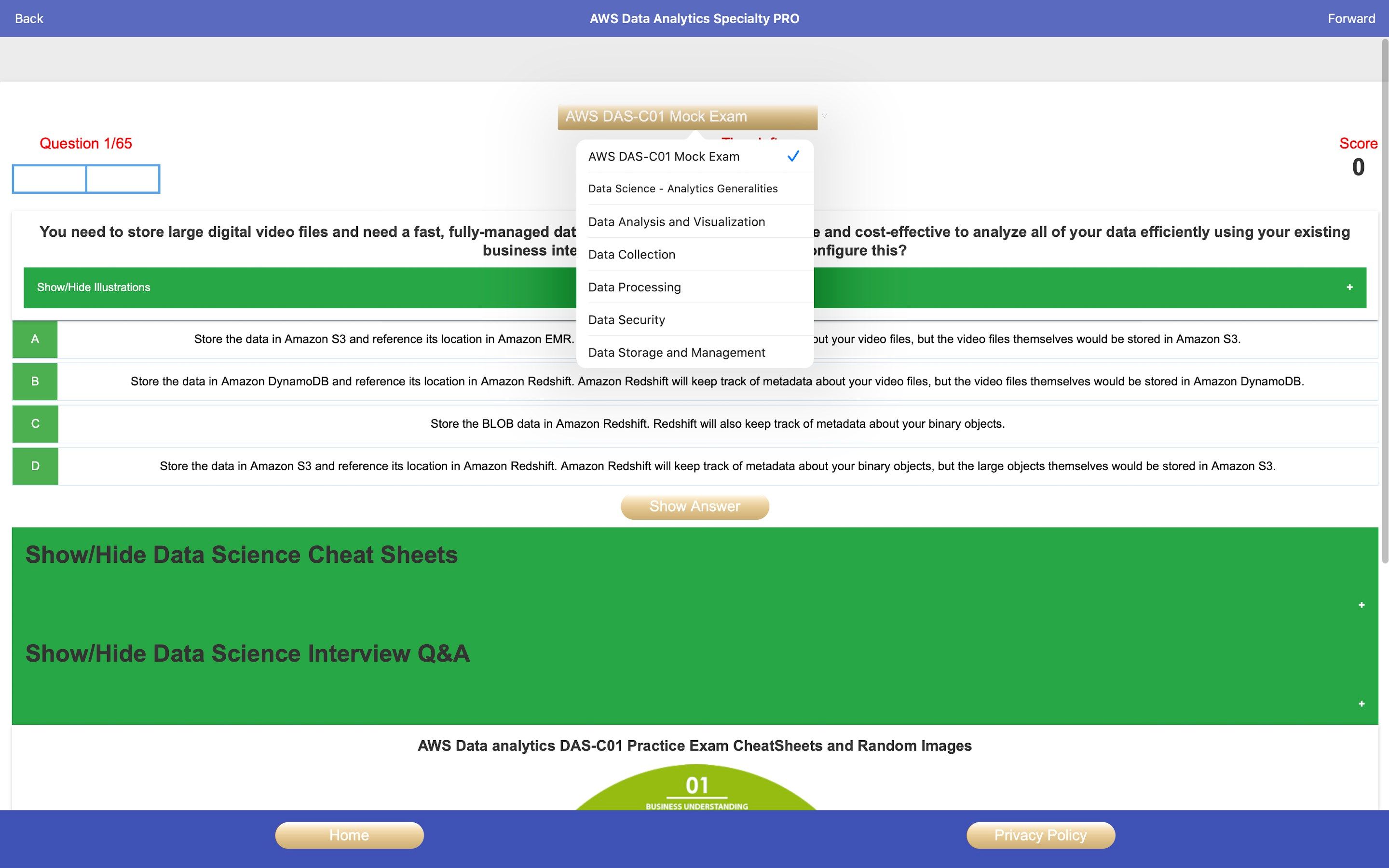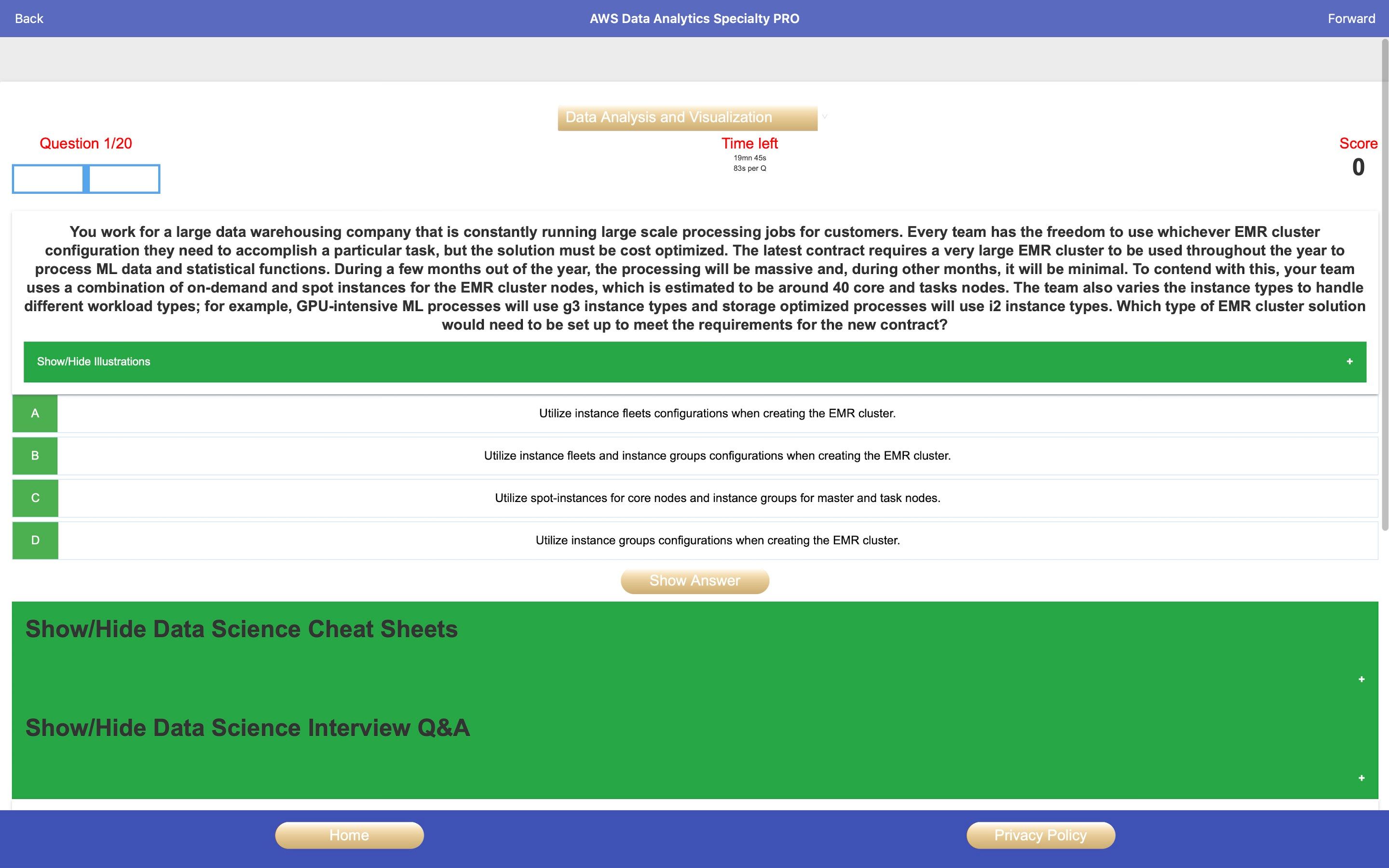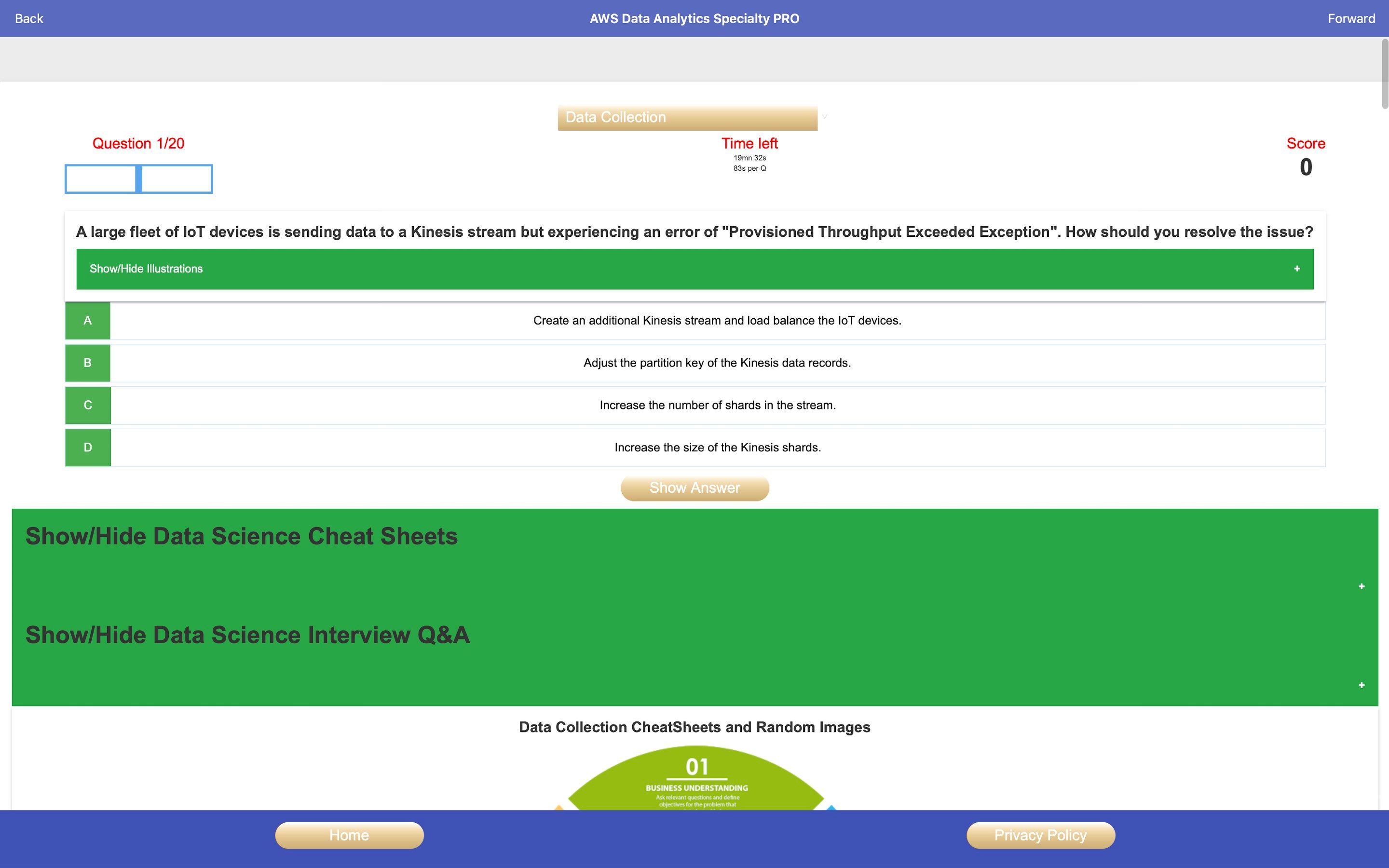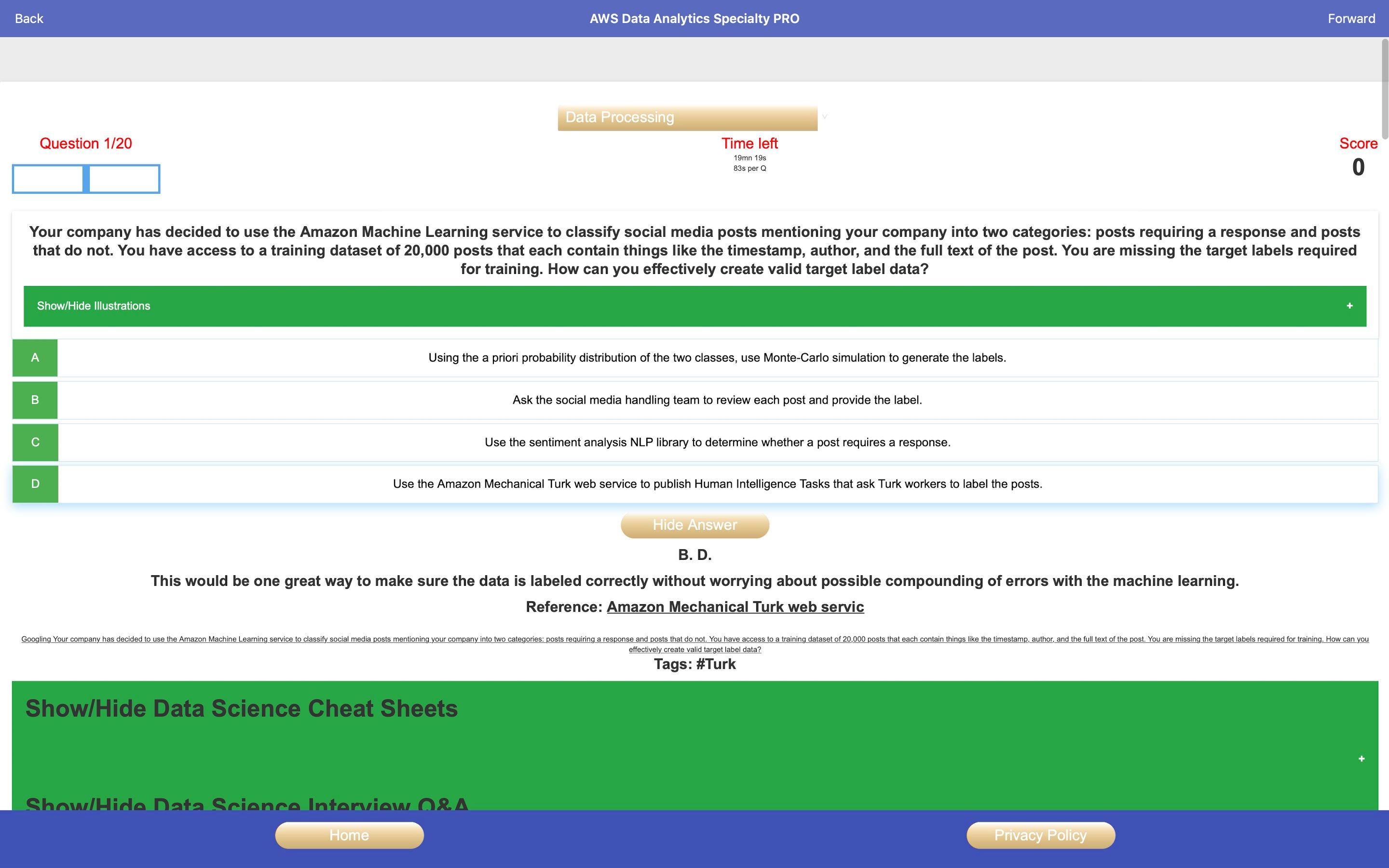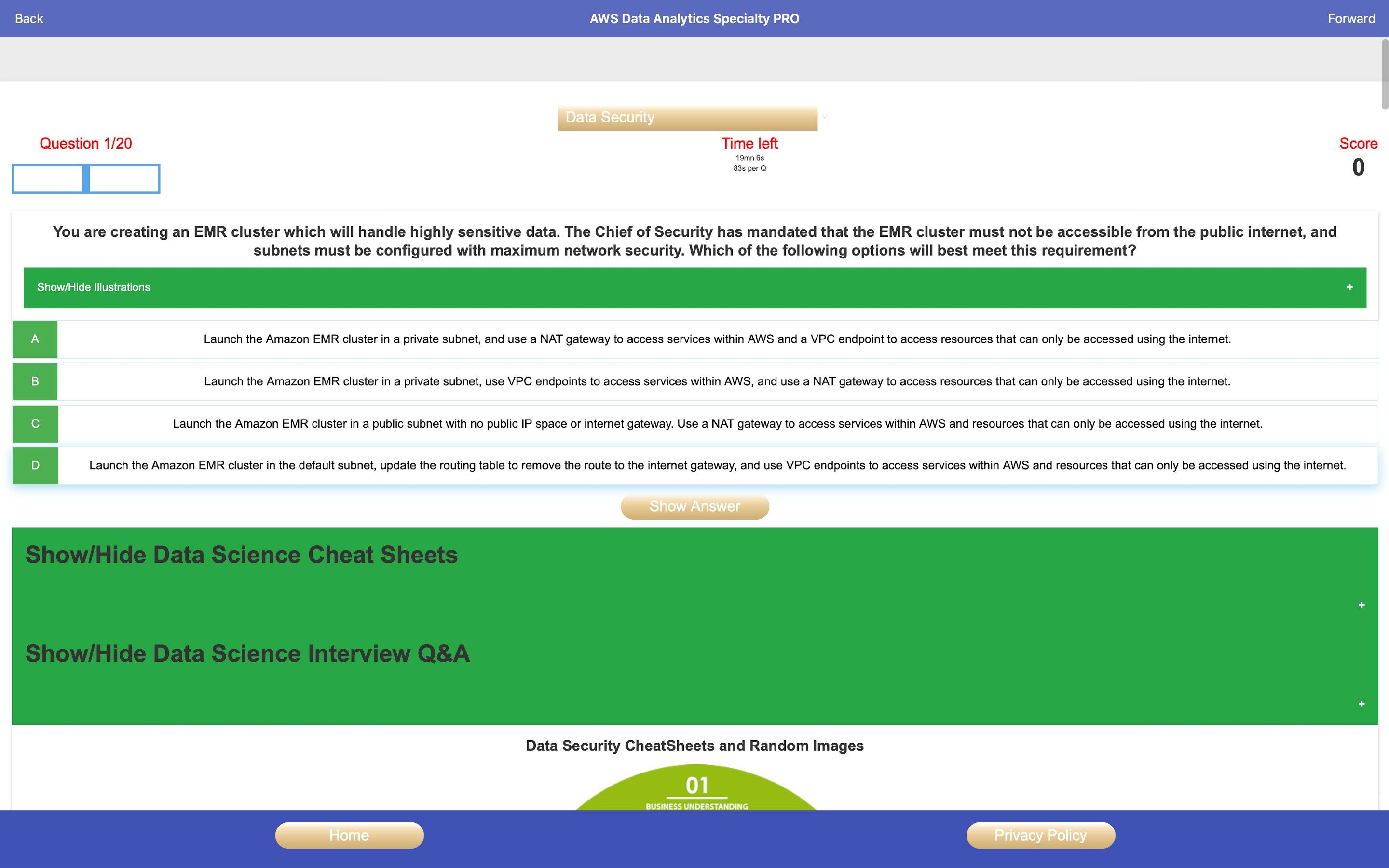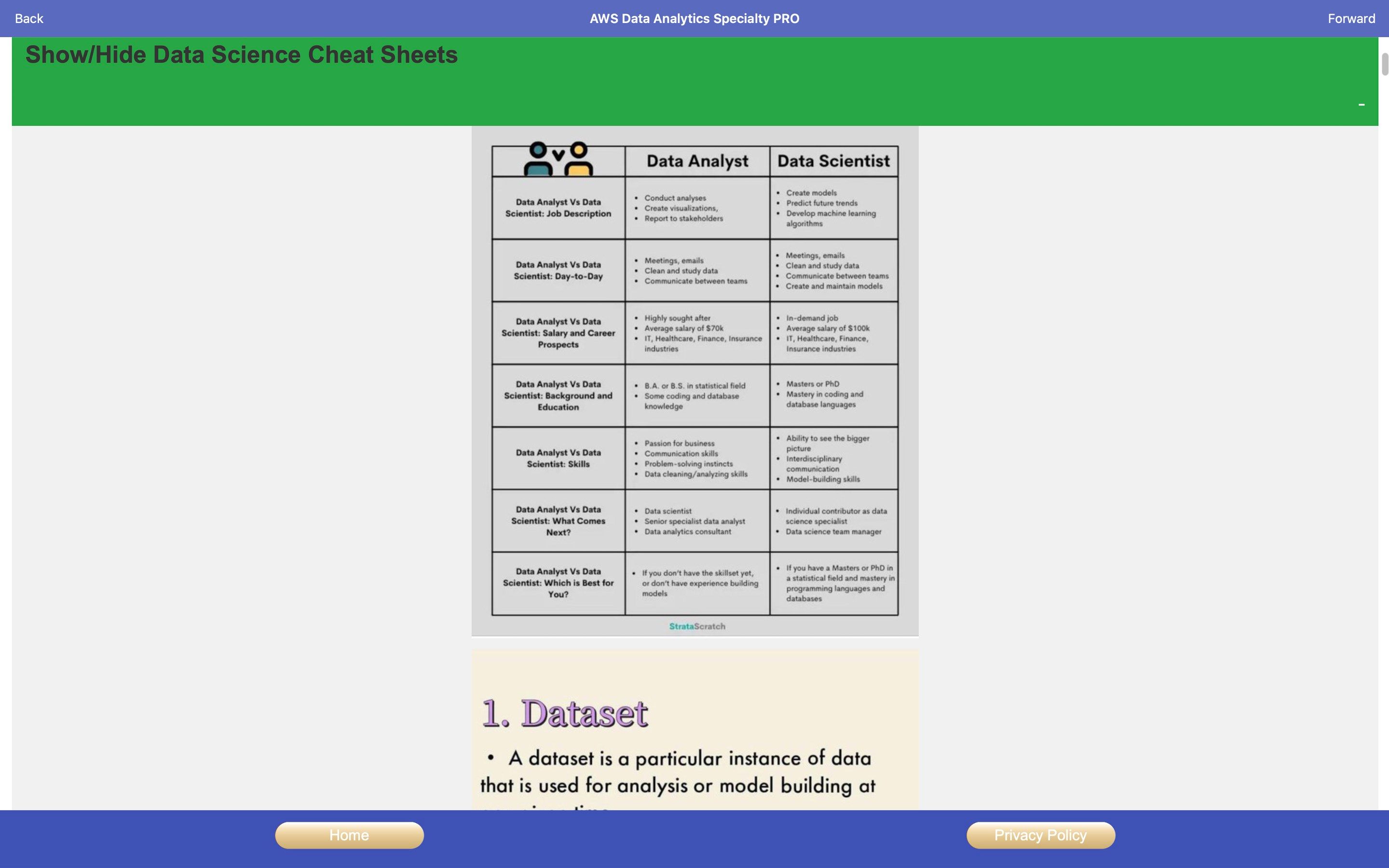 About Data Science and Data Analytics Quiz
Whether you are preparing for the AWS Data analytics DAS-C01 Exam, the AWS data analyst or Data Science Interview, or are just looking for a way to sharpen your skills, this AWS Data Analytics Specialty Certification Exam Preparation App is perfect for you! With 300+ questions and answers, a score card, cheat sheets, and a fun countdown timer, this app is very similar to the real exam.
Don't let the interview jitters get to you- be prepared with this AWS Data Analytics Specialty Certification Exam Preparation App. It's the perfect way to study for that upcoming exam. And, if you're not planning on taking the exam but want to improve your skills- this is the app for you! Get ahead of the competition by being able to answer those difficult questions with confidence.
So what are you waiting for? Download the AWS Data Analytics Specialty Certification Exam Preparation App now!
AWS Data analytics DAS-C01 Exam Prep App: Guaranteed Success
Features:
300+ AWS Data analytics DAS-C01 Exam Questions and Answers
Data Science and Data Analytics Interview Questions and Detailed answers
Score card
Countdown timer
Show/Hide Answers
Data Science and Analytics Cheat Sheets
Very Similar to real exam, Countdown timer, Score card, Show/Hide Answers, Cheat Sheets, FlashCards, Detailed Answers and References
Access All Quiz Detailed Answers, Reference and Score Card
Hundreds of Quiz and Brain Teasers for AWS Data analytics DAS-C01, Data Science, Machine Learning, Statistics and Probability
Various Practice Exams covering Data Collection, Data Security, Data processing, Data Analysis, Data Visualization, Data Storage and Management,
Data Lakes, S3, Lake Formation, Kinesis, Lake Formation, Athena, Kibana, Redshift, EMR, Glue, Kafka, Apache Spark, SQL, NoSQL, Python, DynamoDB, DocumentDB, linear regression, logistic regression, Sampling, dataset, statistical interaction, selection bias, non-Gaussian distribution, bias-variance trade-off, Normal Distribution, correlation and covariance, Point Estimates and Confidence Interval, A/B Testing, p-value, statistical power of sensitivity, over-fitting and under-fitting, regularization, Law of Large Numbers, Confounding Variables, Survivorship Bias, univariate, bivariate and multivariate, Resampling, ROC curve, TF/IDF vectorization, Cluster Sampling, Data cleansing, ETL, etc…
Some concepts included in this Apps are:
Data Lake vs Data Warehouse
Transactional Data Ingestion
Streaming Data Ingestion
Event Driven Data Analytics
Data Lake Storage
Data Lake Architecture
Services are used in the processing layer of a data lake architecture
cost-effective storage option for your data lake
Data ingestion, cataloguing and preparation
Data Processing and Analytics
Building a Data Lake with AWS Lake Formation
Writing Queries and Tuning Performance for Amazon Redshift
Analyzing ad Visualizing the Data
Amazon Redshift and Amazon Redshift Spectrum
If you're looking to take your data analytics career to the next level, then this AWS Data Analytics Specialty Certification Exam Preparation App is a must-have! With over 300 exam questions and answers, plus data science and data analytics interview questions, cheat sheets and more, you'll be fully prepared to ace the DAS-C01 exam. And our score card and countdown timer feature will help keep you on track. So don't wait - download our app today and get started on your path to success!
Key features
Detailed Answers and references

Data Storage and Management Quiz

Data Science Questions and Answers

Machine Learning Cheat Cheats

Data Science and Analytics News