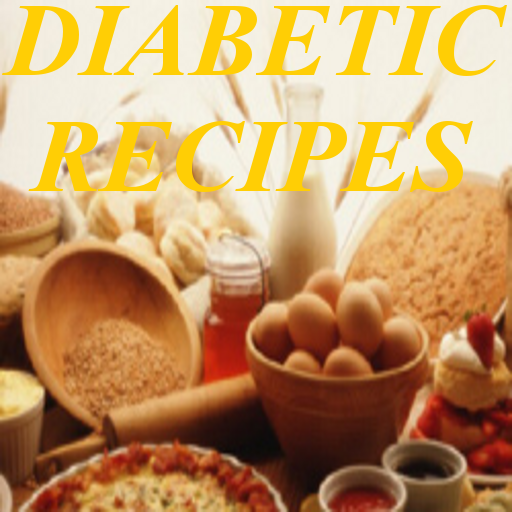 Diabetic Recipes
App details
Product ID
XPFFFWVKD8Z544
About Diabetic Recipes
After being diagnosed with diabetes, one has to come to terms with it and make a few changes to their lifestyle. At the most, they will be put on a new diet plan. One does not have to skip meals or avoid eating food that one has always loved completely in order to follow a diet plan. In fact, skipping meals only increases the sugar levels in one's body.
For instance, fried, pureed or oily items can increase one's blood sugar levels. Choose foods items that can act as a healthy substitute to these such as low fat dairy, meat substitutes, green vegetables and fruits.
A diabetic diet is a balanced diet featuring fresh fruits, vegetables, fats, proteins and most dairy products. Although diabetes cannot always be completely cured, it can be brought under control. It is essential to moderate one's food intake and do regular exercise in order to maintain a healthy diet.
Eating fibrous food items can also reduce one's weight considerably. These also help reduce the sugar levels in turn. Some instances of fibrous foods are oat bran, beans, rice bran, and cereals and so on. Garlic helps keep diabetes at bay. It is rich in potassium, zinc and sulphur and helps reduce blood-sugar levels.
Avoid salty foods, as they can increase sugar levels. Since one might already get enough salt from vegetables or other natural foods, they should reduce its intake.
Last but not least one should be constantly in touch with a physician who can help them to not only prepare an effective diet, but also take steps to keep their diabetes under control.
Millions of people have Diabetes and have to maintain a special Diet. But this doesn't mean you can't enjoy the things you like, you just have to make them a little differently.
The "Delicious Diabetic Recipes" E-Book gives you an awesome collection of over 500 recipes! You'll find recipes for things you may have thought you couldn't have any more, like Fudge, Cakes and Cookies. Well the good news is you can still have all those things you just need some recipes that tell you how to make them!
You don't even have to be a Diabetic to enjoy these recipes, anyone wanting to cut down on the sugar in their diet will benefit from these recipes! Take a look at the list below for just a small sampling of what's included in the "Delicious Diabetic Recipes" E-Book!
SUGAR - FREE CRANBERRY RELISH…
IT COULD BE A SNICKERS BAR…
CHOCOLATE CHIP COOKIES…
BLACK BOTTOM PIE…
CHICKEN BREASTS WITH CARROT AND ZUCCHINI STUFFING…
SUGARLESS CAKE…
DIABETIC ORANGE SUNBEAMS…
ALMOND BISCUIT RING…
BANANA SPLIT PIE…
BROWNIE TORTE…
FUDGE SWEET BROWNIES…
FROZEN APRICOT MOUSSE…
GOLDEN CARROT PIE…
APPLESAUCE CAKE…
EASY CHOCOLATE GRAHAM TORTE…
APRICOT PINEAPPLE CAKE…
DIABETIC PEANUT BUTTER COOKIES…
DIABETIC FUDGE…
PINEAPPLE SHERBET…
DIABETIC APPLE PIE…
DIABETIC'S PUMPKIN PIE…
DIABETIC EGG NOG…
DIABETIC JELLY…
DIABETIC COOKIES…
DIABETIC FRUIT COOKIES…
DIABETIC NUT LOAF…
BANANA NUT SQUARES FOR DIABETICS…
DIABETIC APPLESAUCE LOAF CAKE…
DIABETIC CHOCOLATE CHIP COOKIES…
DIABETIC APPLE JELLY…
DIABETIC SPAGHETTI SAUCE…
DIABETIC BARBECUE SAUCE…
GRILLED TURKEY TENDERLOIN…
SMAKEROON COOKIES…
CHOCOLATE CAKE…
PINEAPPLE COLE SLAW…
PUMPKIN BREAD…
OATMEAL COOKIES…
SWISS STEAK…
BEEF STEW…
MEAT LOAF…
BAKED FISH FILLETS…
And Many More!!!
With this collection of recipes you shouldn't have any trouble coming up with something you like and also fits your diet restrictions! So, grab your free app today of the "Delicious Diabetic Recipes" e-book.
Key features