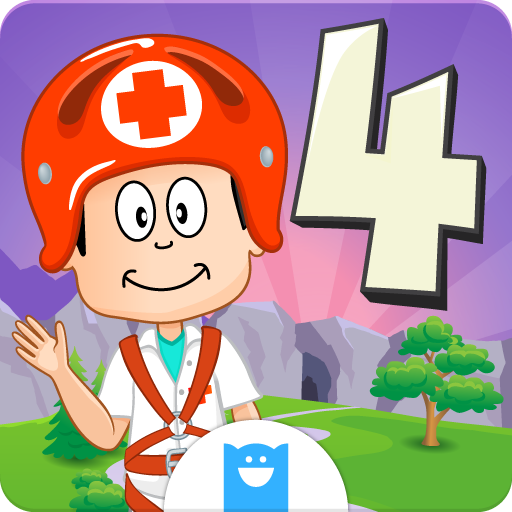 Doctor Kids 4
App details
Product ID
XPFPL90C6B9JM4
About Doctor Kids 4
Welcome to the hospital for children, where medicine meets kindness. You can become the chief of medicine and learn how to give more sympathy to people.
Patients choose our hospital for the experience we have and quality of our pediatricians. As a doctor, you will be able to provide professional treatment services and take care of your little patients. Face with chickenpox, different types of allergies, stomach ache, low bone density, brain problems and cave rescue operation.
Kids are in a poor state of health so get them back to normal.
• Chickenpox: Use a thermometer, beat the viruses and choose protective gloves for the kid.
• Allergies: Open the airways with a breathing machine, take an allergy test and find out what food substitutes the child needs.
• Digestive system: Examine abdomen with ultrasound, remove parasites and choose a herbal syrup for the aching stomach.
• Bone density: Measure bone density, collect as much calcium and vitamin D as you can and learn what food is good for bone health.
• Brain: Place the electrodes and measure brain activity, connect neurons and pick food to boost patient's brainpower.
• Ambulance service: Rescue kids from the cave and bring them up safely.
Learn about medicine and have fun at the same time, while taking care of your little patients.
Features:
• different mini games and health treatments
• lots of injuries, diseases, doctor's tools and equipment
This game is free to play but certain in-game items and features, also some of those mentioned in game description, may require payment via in-app purchases which cost real money.
The game contains advertising for Bubadu's products or some third parties which will redirect users to our or third-party site or app.
Privacy policy: https://bubadu.com/privacy-policy.shtml
Terms of service: https://bubadu.com/tos.shtml
Key features
different mini games and health treatments

lots of injuries, diseases, doctor's tools and equipment