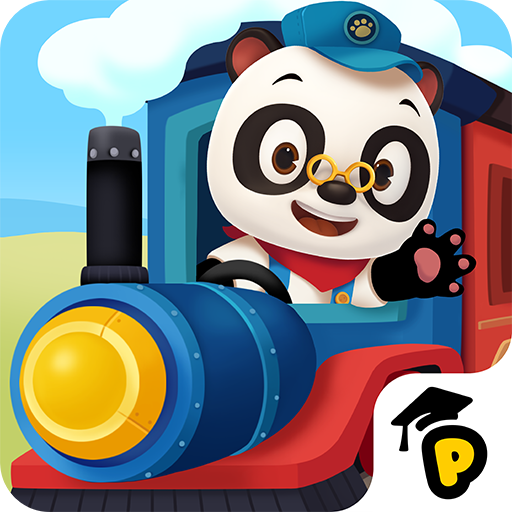 Dr. Panda Train
App details
Product ID
XPFP343VZ3206N
About Dr. Panda Train
Dr. Panda Train has pulled into the station! Put on your conductor hat and take passengers on a journey full of fun and discovery!
DRIVE THE TRAIN! 
All aboard Dr. Panda Train! Show your passengers to their seats and load your cargo to begin your journey. As you steam away from the station, help Dr. Panda drive the train, or say hello to your friends in the passenger car to stamp their tickets and serve them snacks!
EXPLORE AND DISCOVER 
It's full steam ahead! Have fun driving the train and exploring the world. Tour the jungle or steam through the desert–there's so much to see! As you continue on your trip, be sure to look out for all sorts of surprises! What will you discover?
LEARN & PLAY TOGETHER! 
In Dr. Panda Train there's plenty for kids to discover and learn, all by themselves, or together with you! Work together driving the train and loading cargo, or create stories when bringing passengers from one station to another. It's all up to you!
Privacy Policy
As a designer of kids' games, we understand how important privacy is in this modern, digital world. You can read our privacy policy here: http://www.drpanda.com/privacy
About Dr. Panda
Dr. Panda is a developer of games for kids. We develop games with educational values that help kids learn about the world. All of our games are safe and do not contain inappropriate content.
If you'd like to know more about us and how we design games for kids, visit our website www.drpanda.com/about. If you have any questions, feel free to send us an email at [email protected] or contact us on Facebook (www.facebook.com/drpandagames) or Twitter (www.twitter.com/drpandagames) or Instagram (www.instagram.com/drpandagames)
Key features
Three huge environments to explore

Tons of secrets to find everywhere

Free-form play that's great for cooperating and role playing

Deliver cargo and help passengers to get rewards

Visit over 12 unique train stations