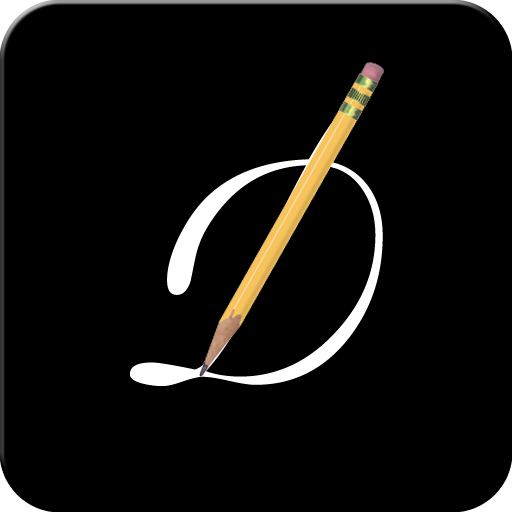 DriverDiary - Gas Mileage
App details
Product ID
XP8LFWPXSZ7C98
About DriverDiary - Gas Mileage
Do you know how much it costs to drive your vehicle every day? Find out with our comprehensive stats as you enter and track your fill ups, service costs and expenses. DriverDiary has a familiar, user friendly interface and conforms to Androids latest standards unlike most other similar apps.
DriverDiary is compatible on all devices running Android 2.1 and up including tablets. It has an unsurpassed feature list in the free version, including unlimited vehicles and records and import/export/backup functionality. Where other apps limit you and charge, DriverDiary is fully functional and UNLIMITED for FREE! We believe that the data you enter is yours and you should be able to export it, back it up and do whatever you want with it whenever you want without having to pay an additional charge to get to it.
The Pro version adds additional unique features like Sync. DriverDiary Pro is the FIRST AND ONLY vehicle tracking app on Android to offer the ability to Sync your data between a remote server and multiple Android devices. Search DriverDiary Pro in Google Play!
If you encounter any bugs or errors, please email us or use the "Report" button so we can attempt to resolve the issue before leaving a bad rating and/or a bug report in the comments. We can't reply to the comments to help you or notify you when the bug is fixed. We fix bugs quickly when they arise and we want you to contact us. We pride ourselves on our customer service and quick response times.
***DriverDiary does not request strange or unnecessary permissions. Please read below to learn about the permissions DriverDiary requests.
Standard Features
-Enter fill ups, maintenance, expenses and parts
-Track unlimited vehicles (cars, trucks, motorcycles, etc)
-Add drivers and assign them to a vehicle
-Import/Export CSV data
-Backup and restore data to SD card
-Use main or trip odometer
-All standard unit of measure options (MPG, km/L, L/100km, etc)
-Selectable odometer and unit of measure per vehicle
-Selectable distance and volume units per vehicle and fill up (miles\liters, km\gallons)
-Exclude partial fill-ups from calculations
-Exclude fill-ups from average
-Multiple currencies
-Add/Edit/Delete all list items (service types, expense types, etc)
-Comprehensive stats and charts on your vehicles
-Service Reminders†
-Basic trip tracking
-Dark and light themes
-Shortcut widget
-Install to SD Card (Android 2.2+)
†Service reminders use your devices built in alarm manager and NOT a constantly running background service. DriverDiary is resource and battery friendly!
Permissions:
*INTERNET - Used for ads in the FREE VERSION and the Syncing feature in the PRO VERSION
*WRITE_EXTERNAL_STORAGE - Used for creating backups and exporting data to your SD card in all versions.
*ACCESS_NETWORK_STATE - Used to check your network connection for the Syncing feature in the PRO VERSION ONLY. This permission is not used at all in the FREE VERSION.
*RECEIVE_BOOT_COMPLETED - Used for setting the alarm manager to notify DriverDiary when it should trigger a reminder alert in all versions or do an automatic backup in the PRO VERSION.
*ACCESS_COARSE_LOCATION, ACCESS_FINE_LOCATION – Used for populating location addresses and other location fields in the PRO VERSION.
*READ_GSERVICES – Used for displaying fill ups and trips on Google Maps in the PRO VERSION.
Key features
View comprehensive stats on your vehicles

Add/Edit/Delete all items

Multiple currencies and units of measure

Each vehicle can have independent odometer type and unit of measure

View charts of vehicle data