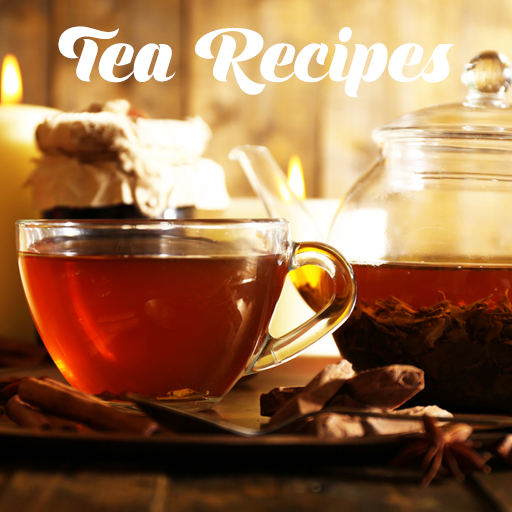 Easy Tea Recipes
App details
Product ID
XPDNWHNGMRRZZ5
About Easy Tea Recipes
Brewing tea has been a common practice since the ancient times not only because of its distinct flavor but also for its natural healing benefits. Apart from water, tea is considered as the cheapest and healthiest form of beverage.
Tea is indeed nature's gift to man, it contains potent antioxidants that promotes well-being and has the ability to delay the signs of aging. Drinking tea can help improve our mood, it gives us a relaxing feeling and provides us comfort in the midst of our stressful, busy lives.
Among the most popular social beverages, a freshly brewed tea contains zero calories that can aid in healthy weight loss. Hence, it makes a better alternative to a regular soda which is loaded with sugar and chemicals that can pose risk to our health.
This Easy Tea Recipes app provides you with a great selection of delicious tea recipes which can help you in creating that perfect tea blend.
Included in this app are Iced Tea recipes that are perfect for the summer. They make a nice accompaniment to any meal and will help you stay hydrated and refreshed especially when the weather gets too hot.
For breakfast or snack, this app has many hot tea recipes that are also good to have when the winter time comes. You will surely find here something that will suit your taste.
This recipe app is a very user-friendly, simply tap on the assigned image to select the recipe. It will also show you the Nutritional information for each recipe, so you will have an idea on the amount of calories, fat, protein, and carbohydrates as well as sodium that each one has.
Once downloaded on your Android device, you can browse on all your favorite tea recipes anytime you want because there is no more internet connection required to run this app.
Get started by DOWNLOADING this app NOW!
Here are some of the featured recipes:
EASY HOT TEA RECIPES
Hot Orange Pekoe Tea with Mint and Honey
Sugar-Free Green Tea with Lime
Hot Basil Tea with Lemon and Mint
Hot Cranberry and Lemon Tea
Spiced Hot Apple Tea
Spiced Apple Cider Tea with Maple
Yellow Tea Lavender and Honey
Ginger-Turmeric Ceylon Tea
Apple Chamomile Tea with Maple
EASY COLD TEA RECIPES
Citrus Tea and Mint Cooler
Raspberry Lime and Tea Cooler Recipe
Strawberry and Lemon Iced Tea
Strawberry Pineapple and Tea Cooler
Minty Iced Lemon Tea with Stevia
Iced Cherry Lime Tea
Cranberry Citrus Iced Tea
Peach Tea and Mint Cooler
Grapefruit Cucumber and Tea Cooler
Key features
This Easy Tea Recipes app provides you with a great selection of delicious tea recipes which can help you in creating that perfect tea blend.

This recipe app is a very user-friendly, simply tap on the assigned image to select the recipe. It will also show you the Nutritional information for each recipe, so you will have an idea on the amount of calories, fat, protein, and carbohydrates as well as sodium that each one has.

Here are some of the featured recipes:Hot Orange Pekoe Tea with Mint and Honey, Sugar-Free Green Tea with Lime, Hot Basil Tea with Lemon and Mint,Hot Cranberry and Lemon Tea, Spiced Hot Apple Tea,Spiced Apple Cider Tea with Maple,Yellow Tea Lavender and Honey, Ginger-Turmeric Ceylon Tea,Apple Chamomile Tea with Maple,Citrus Tea and Mint Cooler , Raspberry Lime and Tea Cooler Recipe,Strawberry and Lemon Iced Tea,Strawberry Pineapple and Tea Cooler , Minty Iced Lemon Tea with Stevia , Iced Cherry Lime Tea , Cranberry Citrus Iced Tea , Peach Tea and Mint Cooler, Grapefruit Cucumber and Tea Cooler