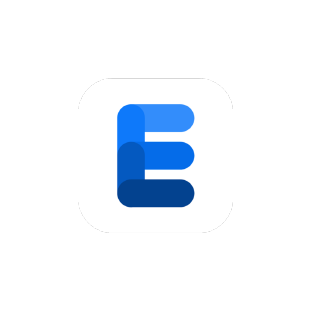 Eumathes - revision sheets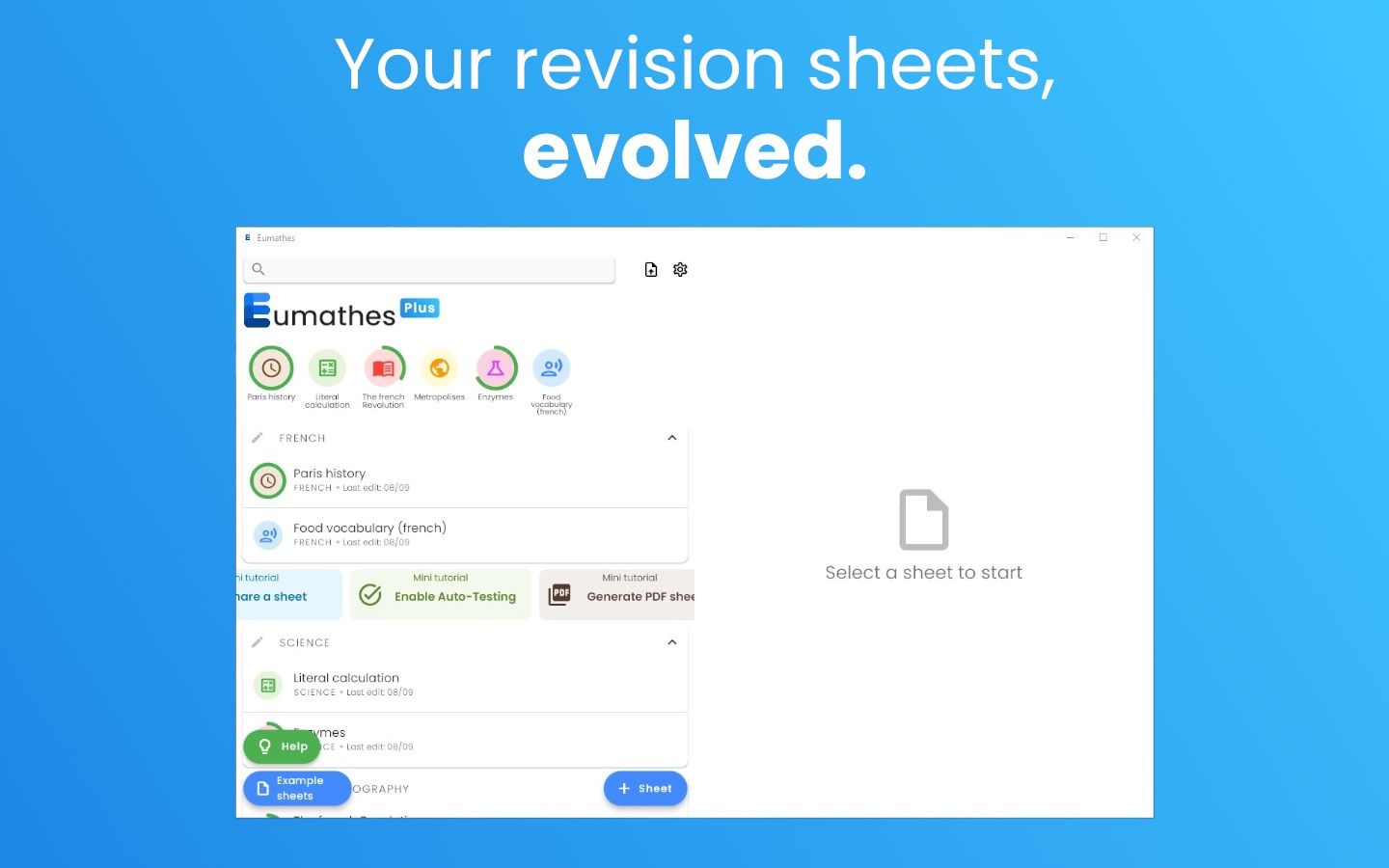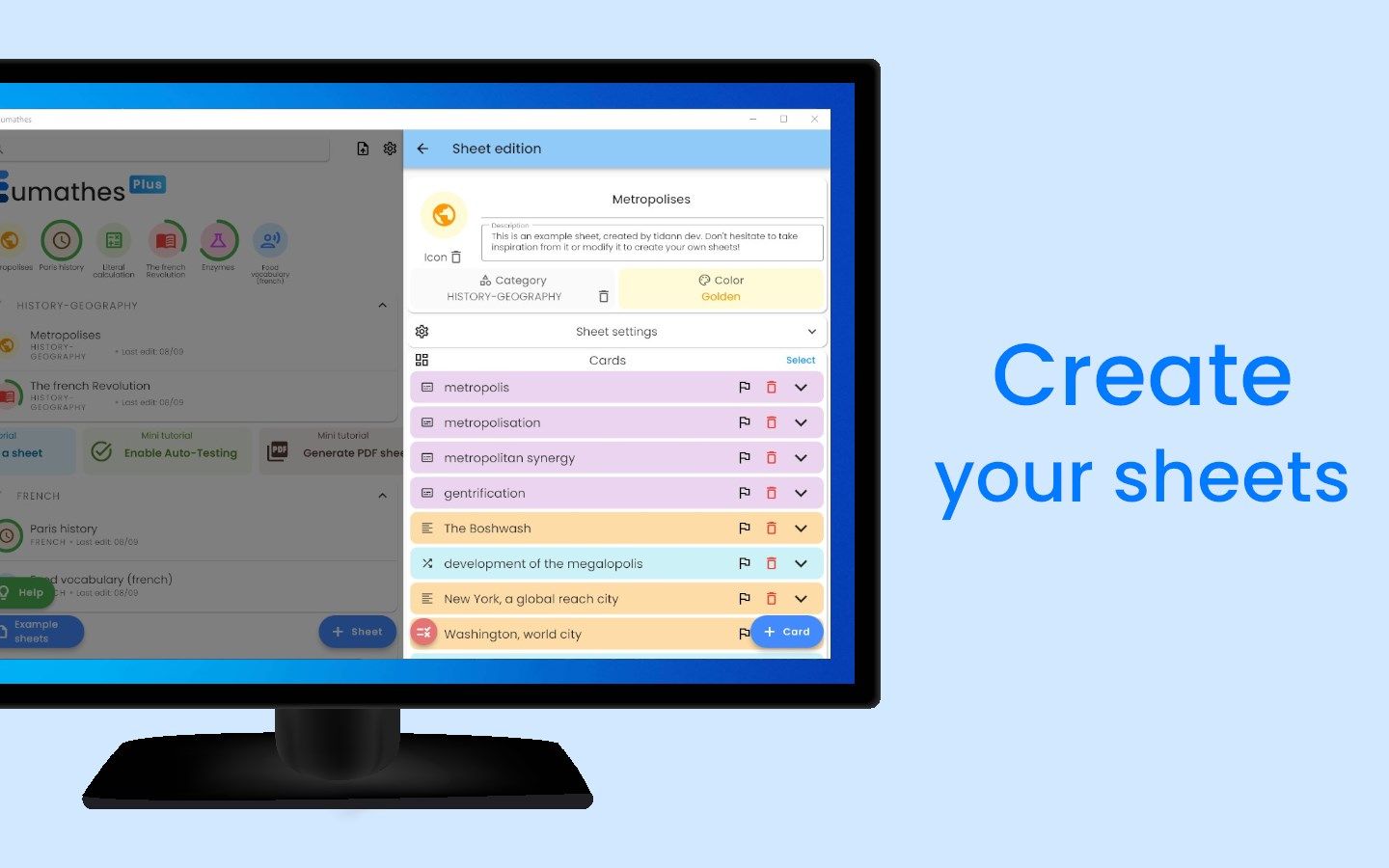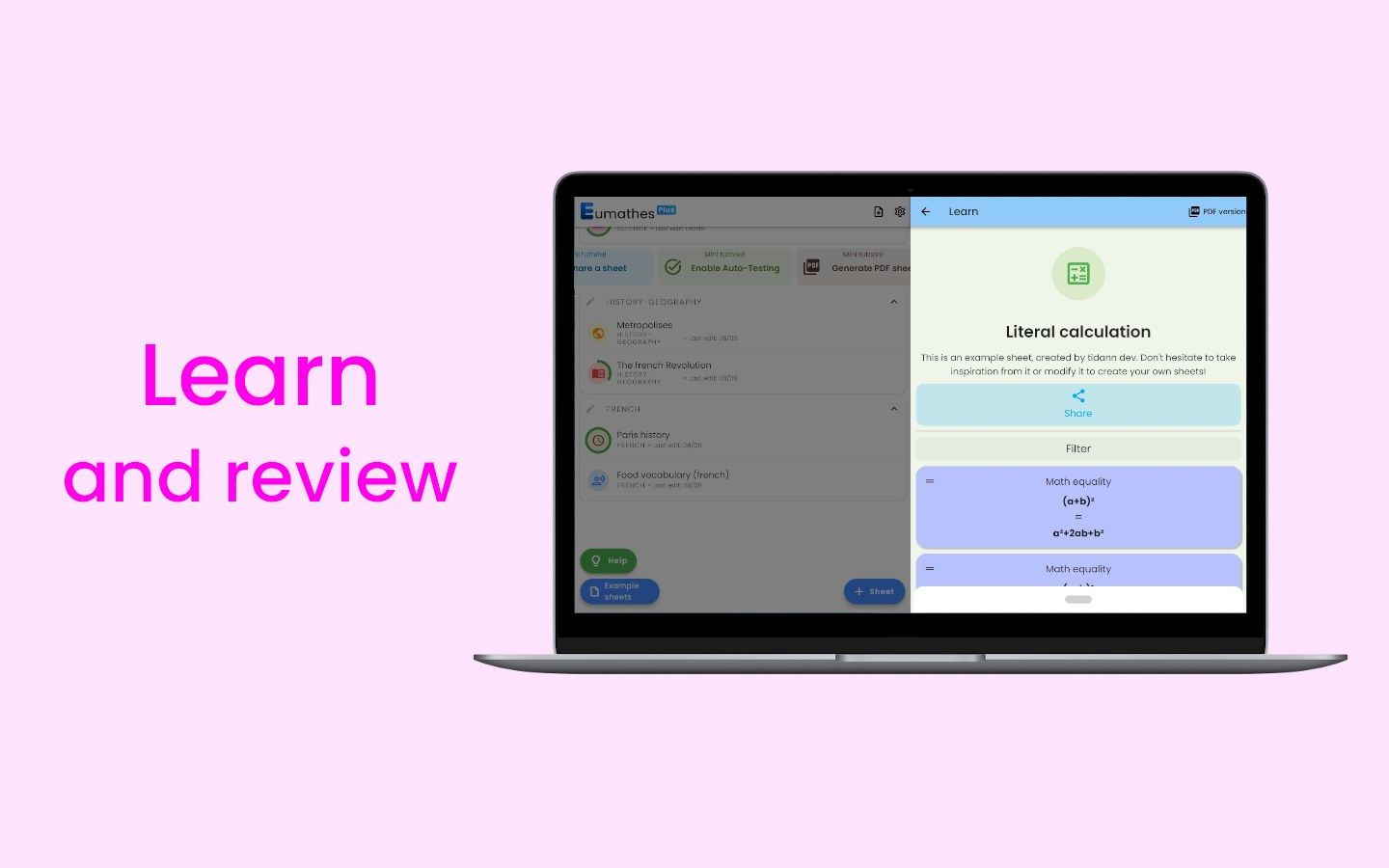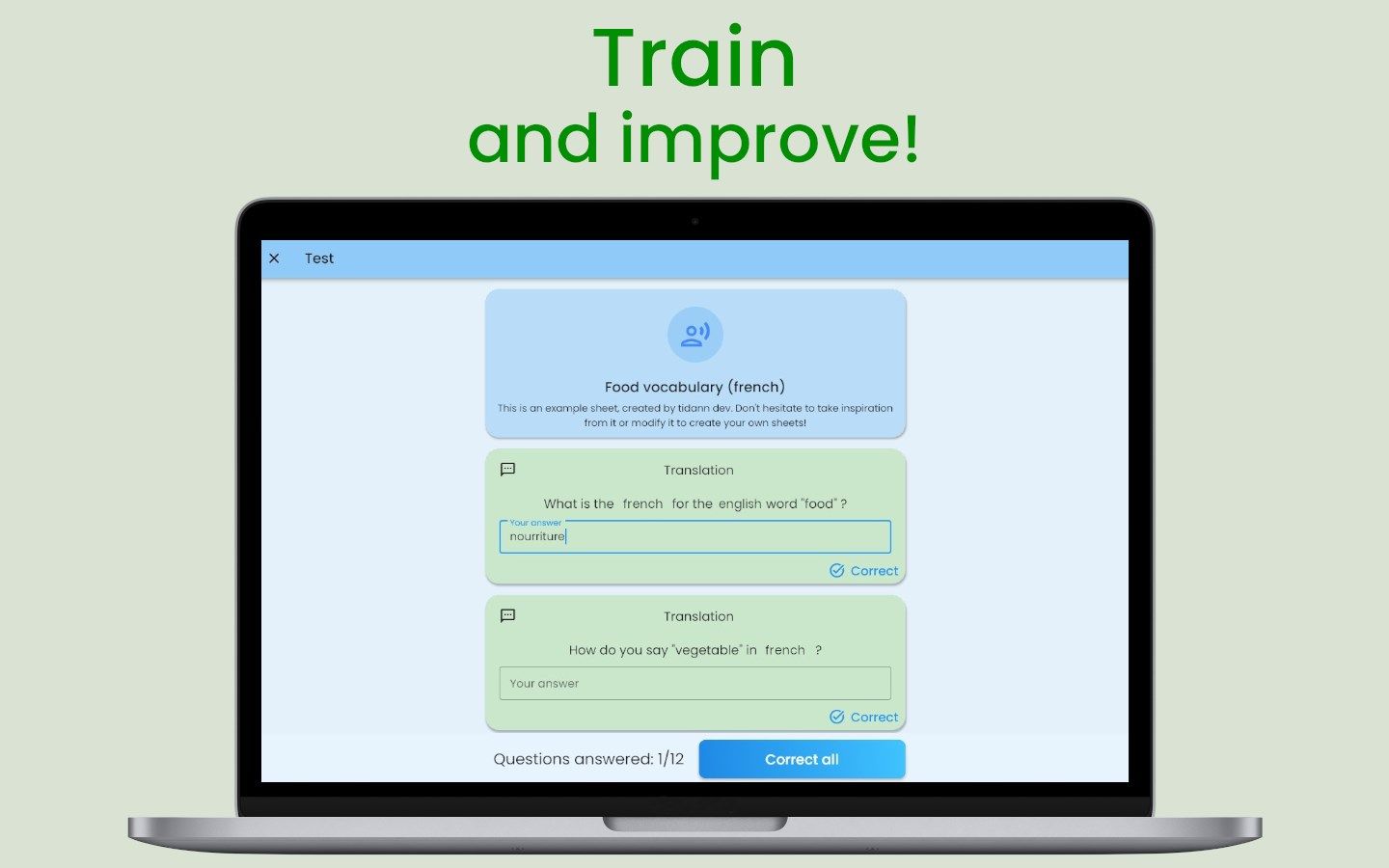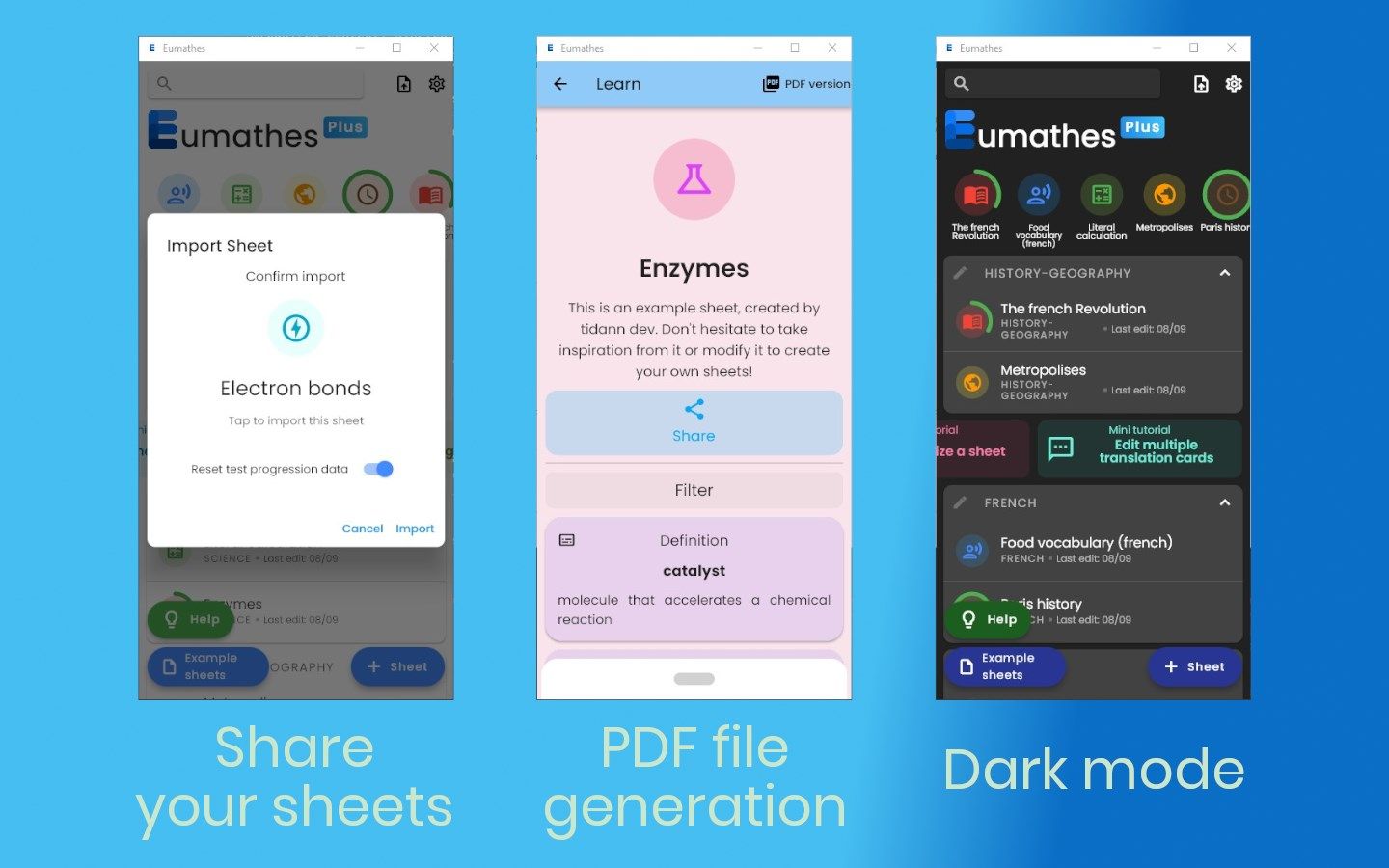 About Eumathes - revision sheets
Eumathes, the app for creating revision sheets: learn faster, easier, and remember longer!
Important: Eumathes for Windows includes by default all the features of the app, forever (Eumathes Plus) !
Create your sheets -
Thanks to the different types of Cards, you can create unique and effective revision sheets. They can be suitable for any field: science, art, literature, and many others. You can classify your sheets by category, and prioritize certain Cards.

Learn and review -
Your sheets are presented in a simple but effective format, and are adapted to a mobile usage. As a result, you can carry your lessons in your device, and access them anywhere, anytime: at home, on the bus or on the move. Indeed, Eumathes works offline!

Train and progress -
You can assess yourself on a test, with a unique and personalized series of questions. The tests are customizable according to your preferences, and allow you to follow your progress over time: the key is consistency!
Many other features await you in Eumathes: revision reminders, import of sheets, export and sharing, generation of PDF files, etc. Don't wait any longer, install it!
Key features
Your revision sheets, evolved.