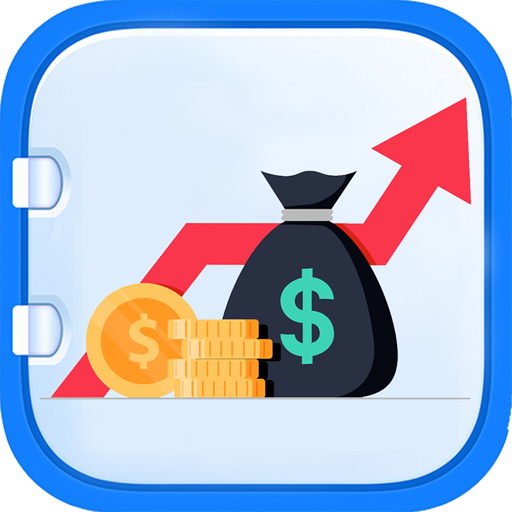 Expense Manager - Money Manager - Budget Manager
App details
Product ID
XPFFFPLVVRZZ5Q
About Expense Manager - Money Manager - Budget Manager
Wants to manage your Daily Expenses or Money? Are you irritated from your old Manual Account Books? "Expense Manager or Money Manager" is the solution of your every problem.
This App is specially designed to assist users to handle their Day to Day, Business, Personal, and all types of Transactions by simply using your phone.
You can keep records of your Income and can easily manage your Expenses. No need to carry expense or Income Books. You can add record of your Income and Expenses
RECORD KEEPING:
Manage Your Yearly, Monthly, Weekly or daily basis Financial data and manage your budget.
Whenever you are free or wherever you are, keep your Expenses or Financial records all the time with you.
You can maintain your transactions and keep Track of your all financial data. You can store day to day expense in it.
USER FRIENDLY:
You can also use this for the Expense Tracker or Budget planner or Money Manager for free.
It is the easiest and a very friendly design for spending tracker.
This App is User Friendly and designed according to their convenience.
Easy to understand its Features.
Those Users who don't have idea about Accounting, they can easily use it because it is designed for every type of User.
Powerful Budget maker or Budget Planner for everyone.
It is like your digital wallet where you can store all accounts, expense, budget , bills in one place.
Add All transactions in your mobile app, maintain budget, Check Reports by different filters and much more.
MAIN FEATURES:
**Income And Expense Head:
Add Income Description with Date and Time.
Add Expense Description with Date and Time.
Add Payment type i.e. Cash, Bank.
Add Category Types.
Add Income and Expense of your own choice of Category.
Set Currency Symbol.
Set Date Format.
Set Time.
Write Description.
** Transactions Head:
Sorting Transactions.
Report for every Transaction.
Reports with great filters.
Find the Sum by applying filter.
Check Balance by Graph ( Defines your Payment Modes).
(i.e.-How much amount is in Bank or in credit card or how much is in Cash)
** Withdraw And Deposit Head:
Manage your Bank Records.
Records of your withdraws and Deposits.
Keep track of your Payment Modes (ie-How much amount is in Bank or in credit card or how much is in Cash).
** Reports Head:
Keep track of all Transactions.
Keep track of Month vis Transactions.
Keep track of Category vis Transactions.
Create PDF and keep Hard Copy.
Share that report with anyone.
** Settings Head:
PIN protection (Forgot Pin, Get your Pin code through Email).
Set Date Format.
Set Time Format.
Add Custom Categories.
Add custom Payment Modes.
Can send Suggestions or can contact for any query.
** Backup Head:
Create Your Account by getting Registered.
Create Cloud Backup (With Customized Backup Name).
Restore Backup from Cloud.
Delete Backup.
Unlimited Backup Facility.
** Profile Head:
Register or login your Profile.
Update your Profile.
** Suggestions Head:
Can send any suggestion.
Can advice any Feature you want.
Contact us for any Query.
Active developer support
Specialties:
Expense Manager, Money Manager, Expense Tracker, Money Tracker, Budget Manager, Budget Planner, Budgeting Tools, Financial Planning, Budget Tracker, Spending Tracker, Finance Manager, Daily Expense, Home Budget.
Please email question and feature request directly to developer at [email protected]. We actively support users.
Key features