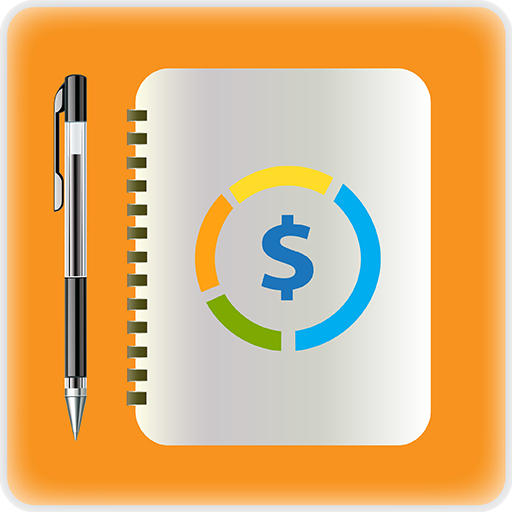 Expense Manager
App details
Product ID
XP9CSL19702SKX
About Expense Manager
Expense Register 1.0 allows you to use it in
LANDSCAPE or PORTRAIT layouts on ALL mobile
phones & even on TABLETS.
User is requested to see the video inside the App which will help u to understand some attractive features of this app( Menu -> Component's Video )
Note :
If u r a programmer plz read the technical article at end of this passage.
---
Salient features
Any new expense can be added & images can be imported into app from SD card / phone memory

300+ ready to use entries along with images

Expense can be viewed
i. on specific date in calendar format or
ii. between two dates or
iii. in specified month(s) or
iv. in specified year ( any year between 1990 - 2090 )

Expenses between two dates can be EXPORTED to TEXT (.txt) file & can be viewed in notepad or excel software (Spread-Sheet s/w)

Incomes can be added / edited / deleted.

Balance sheet shows income, expense, savings.

Password protection & password recovery option is available.

App currency can be set to any of 190 countries and current rates of currency can be viewed.

Currency convertor is available.

Purchase list can be prepared & touch on checkbox will move purchased entry down the list.

New Item-names can be added and deleted. Item name,cost,quantity can be edited.

Expense can be added / edited / deleted.

Alarm / reminders can be set.

Backup & restore option available. (only in Paid version)

Date format can be set as dd/mm/yyyy, mm/dd/yyyy or yyyy /mm/dd

Items can be viewed & stored by category.

BAR GRAPH visualization is available.

Report facility is available and PIE-GRAPH feature help us to obtain category-wise expense evaluation.
19 In reports we can know how much one has spent on an item between two dates i.e. how many liters of petrol u have consumed along with cost or how many kg of apple you had purchased with its cost etc
TRY EXPENSE REGISTER NOW
---
Technical article for android programmer community from Mango-Slice FRAMEWORK developer:
Expense Register 1.0 has been designed on totally new frame work i.e. "Mango-Slice".
This frame work introduces new controls like Trees, Combo-Box, Split Panes, Tables, Progress-bar, Sliders, Dialog Box, Message Boxes, Menus, Panels etc in addition to existing controls like Labels, Buttons, TextFields, Tabs, RadioButtons, CheckBoxes etc.
Any components can be merged into any other control i.e. panels can contain tables, tables can contain panels,buttons,checkbox etc, tab can contain panels, panels may contain tabs and all components. Verify this statement in our Expense Register 1.0 app.
Hierarchical Data can be represented as Multi-Level Trees.
Table column sizes can be changed by touching and dragging column ends.
Table column position can be changed by holding header of column and dragging to new position.
Controls are light weight, efficient, render in very less amount of time.
Controls automatically adjust according to screen size detected, and no need to change even a single line of code.
Write once use any-where on small phone, medium size phone or tabs.
Successful attempt has been made to bring all the components which are like Java Swing of desktop to android platform with equivalent features. Now every software that was designed for DESKTOPS or LAPTOPS can be programmed for mobiles or Tablet phones (Tab).
At any time we use only one android.view.View object & all our components fit into it.
Plz also check and verify 2500 records are loaded from local SQLite database into our table within 6
or 7 seconds.
It takes less amount of RAM hardly 20 MB to 40 MB max. even after loading 2500 records with 2500 images. Bcos it uses virtual memory which is managed indigenously.
Scrolling speed is enormous and u may dra
Key features
Reminders, Currency Convertors, Backup and Restore options

Password Protection, Different Date formats and Currency settings available