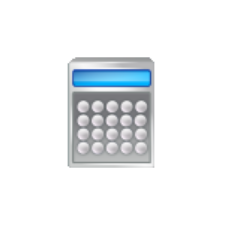 EZ Loan Calculator and Password Manager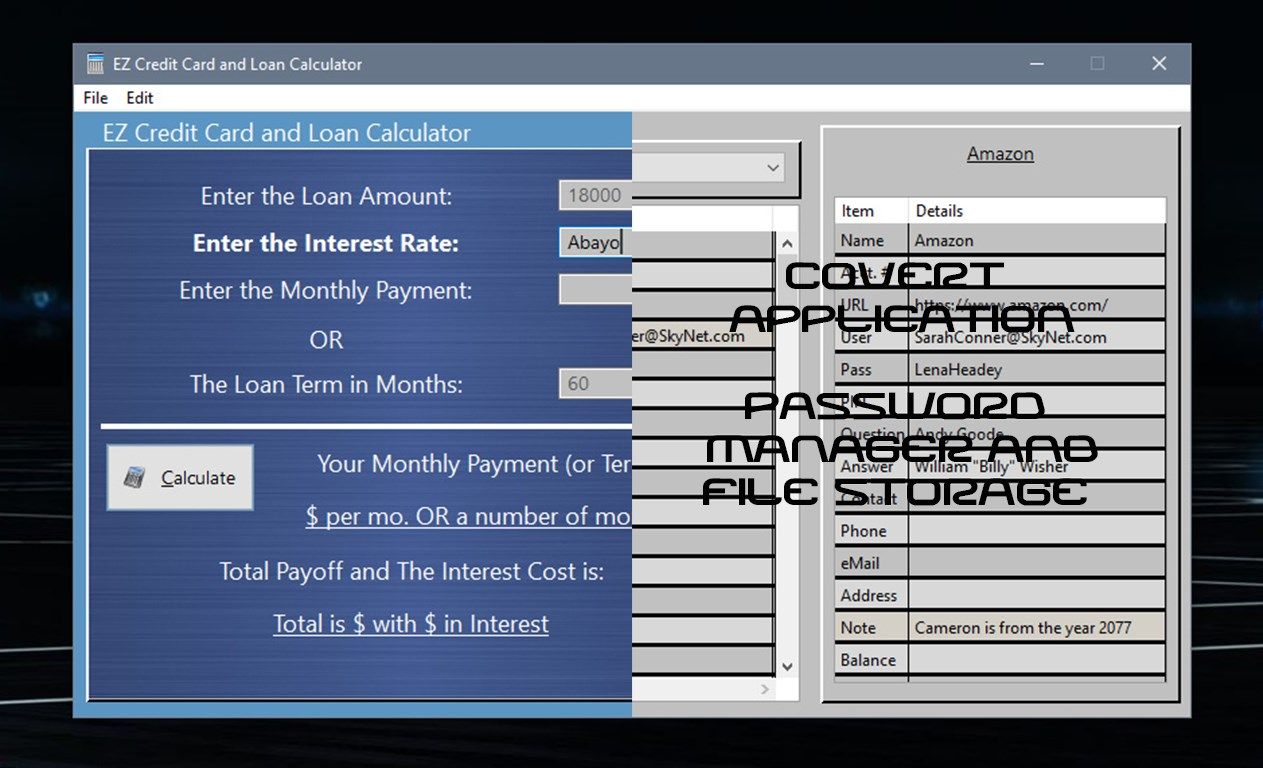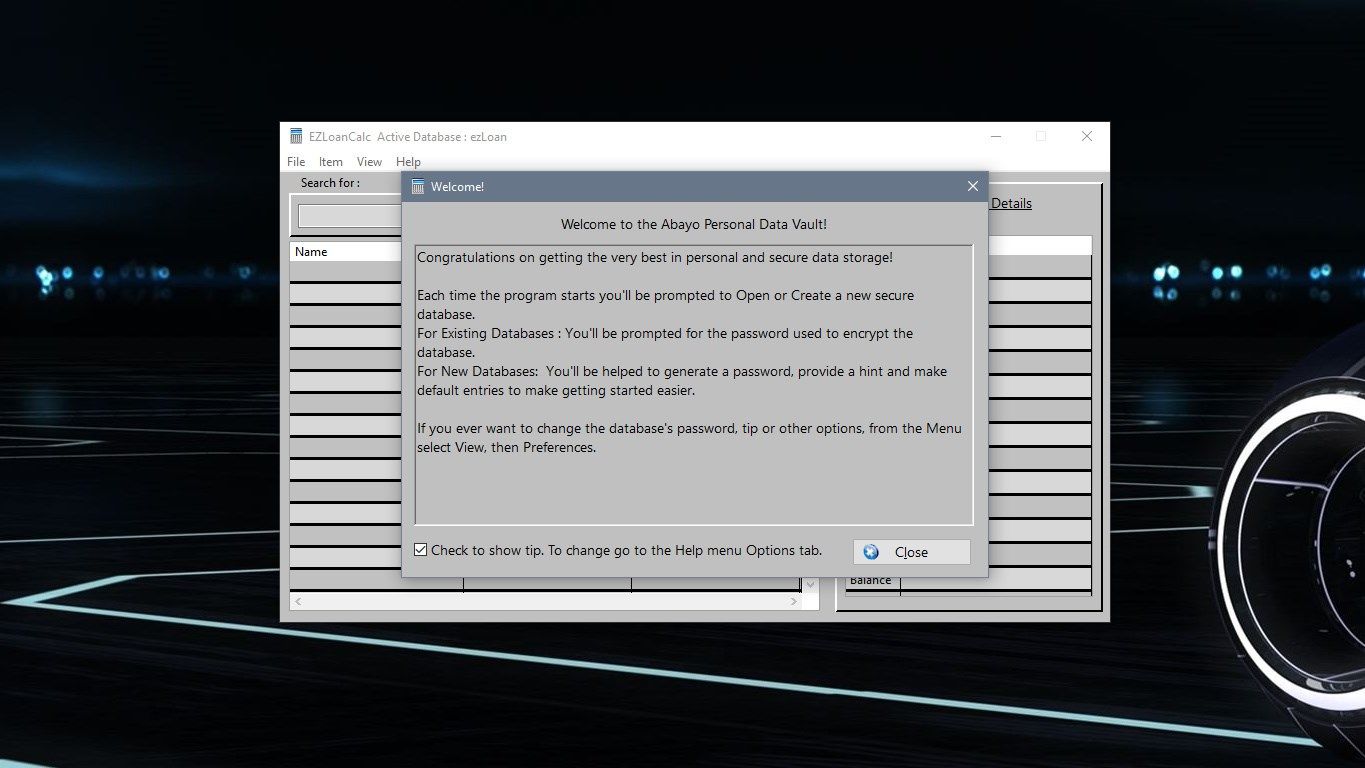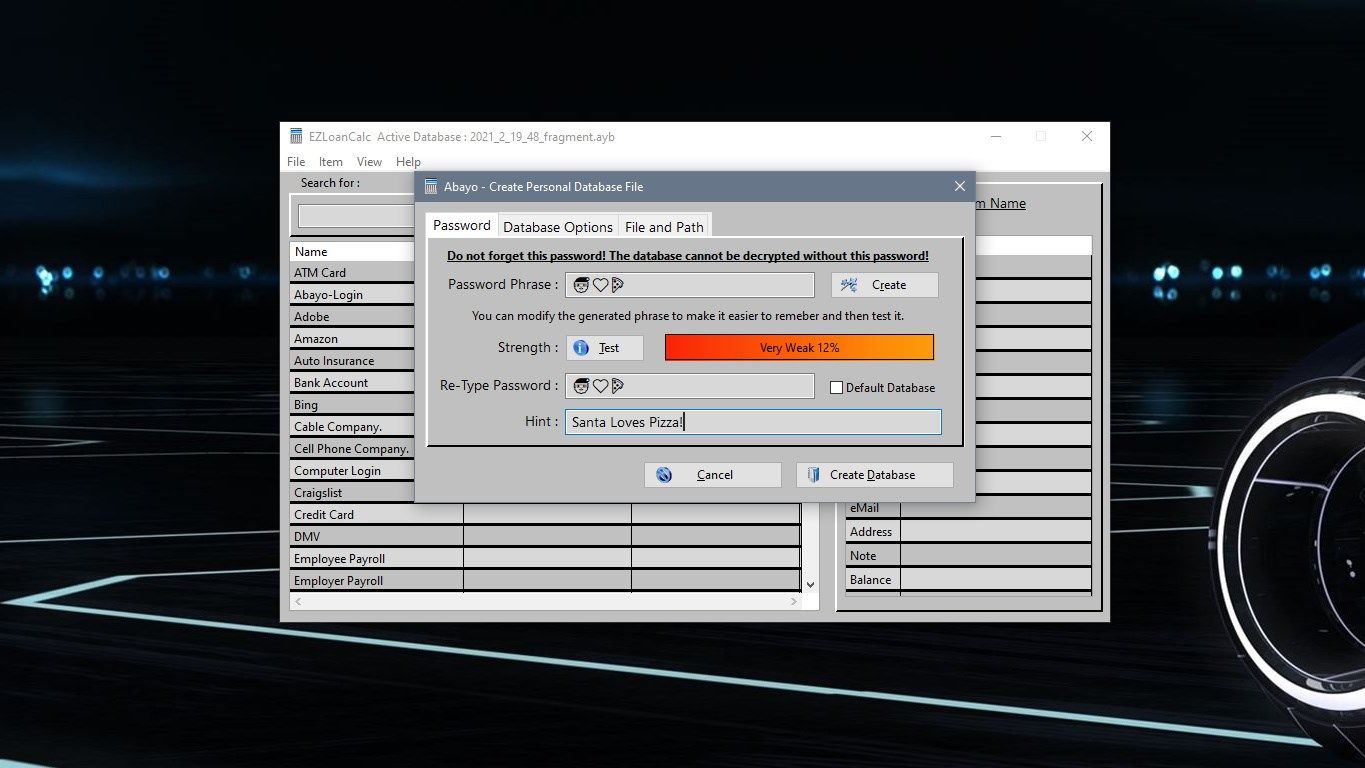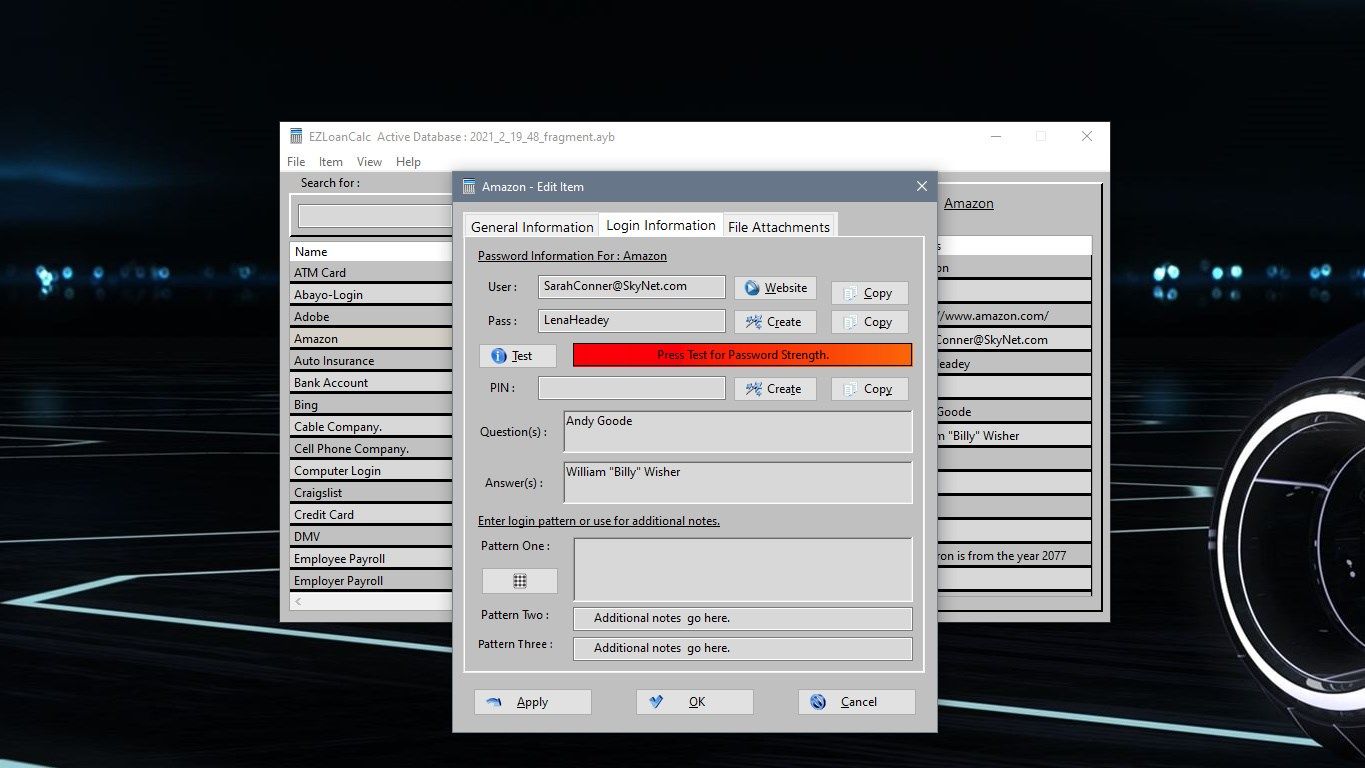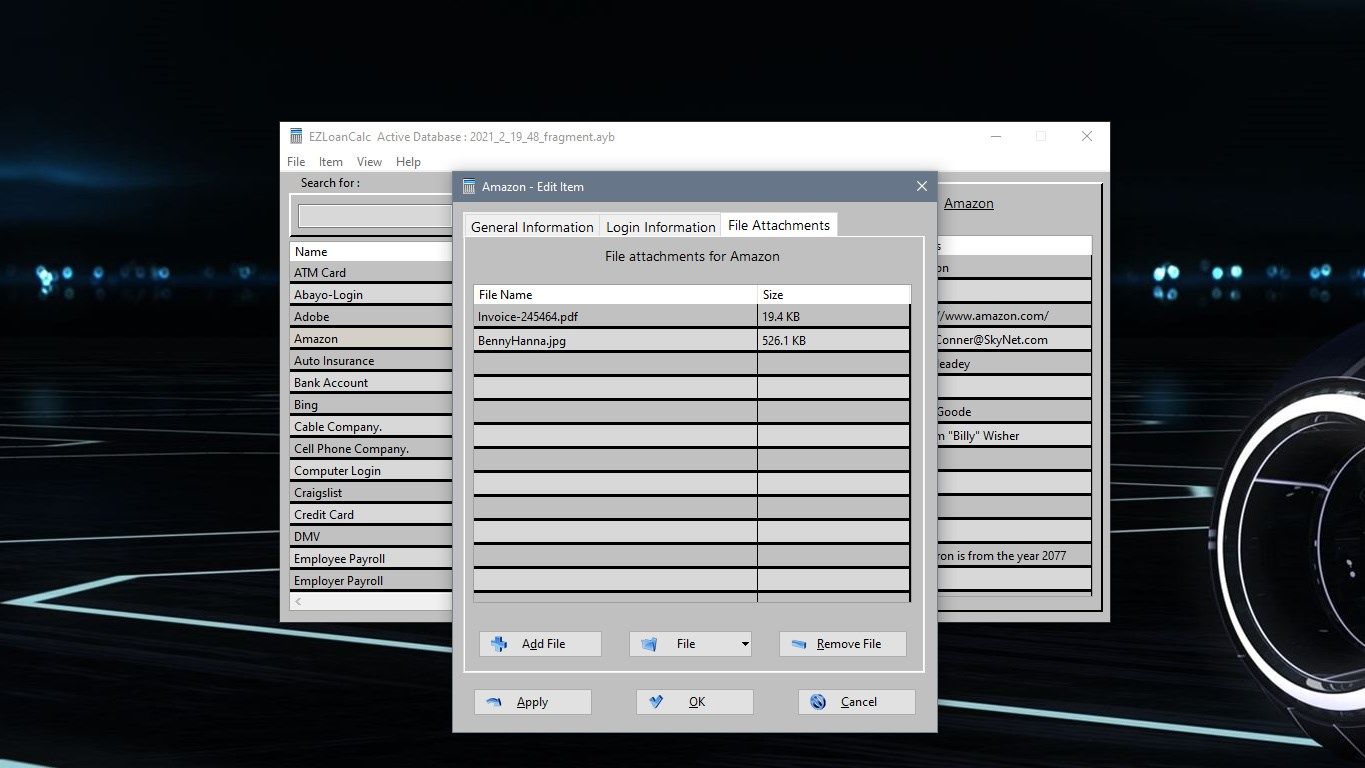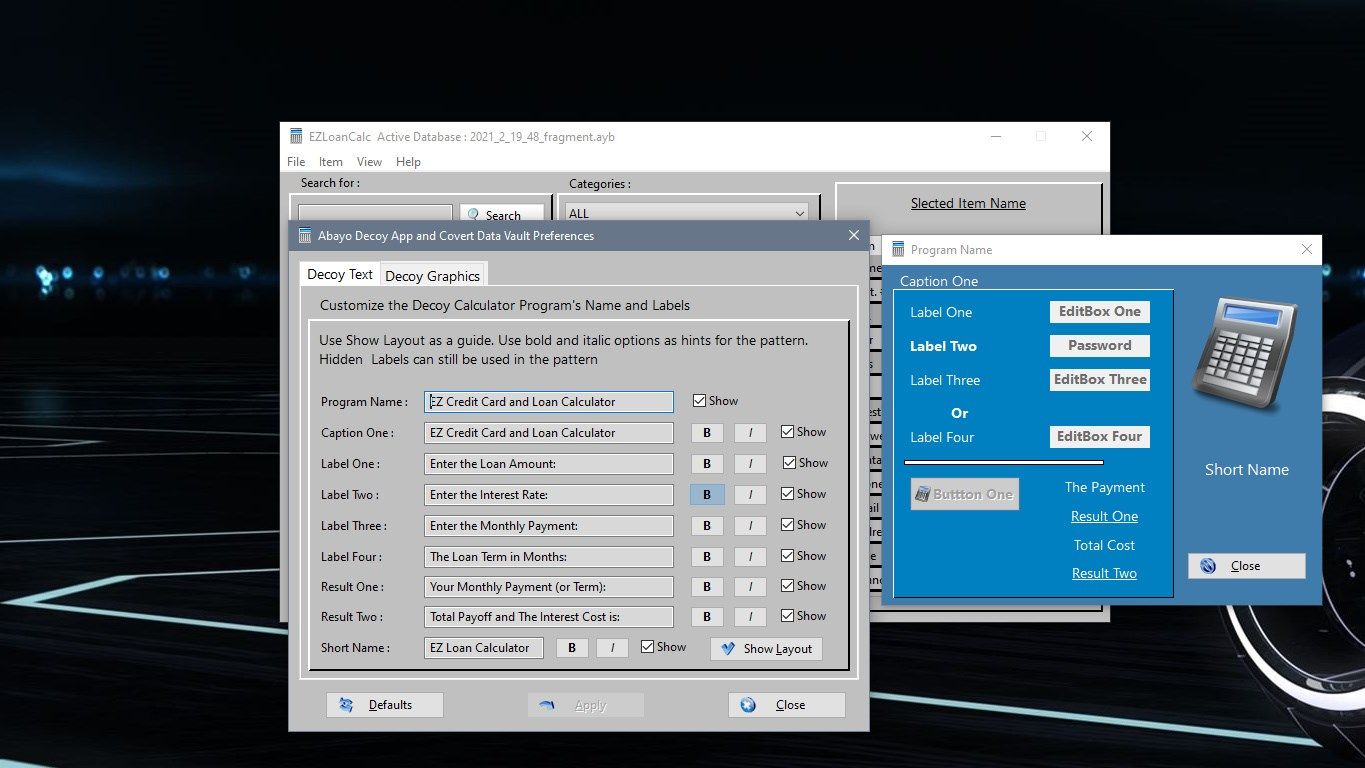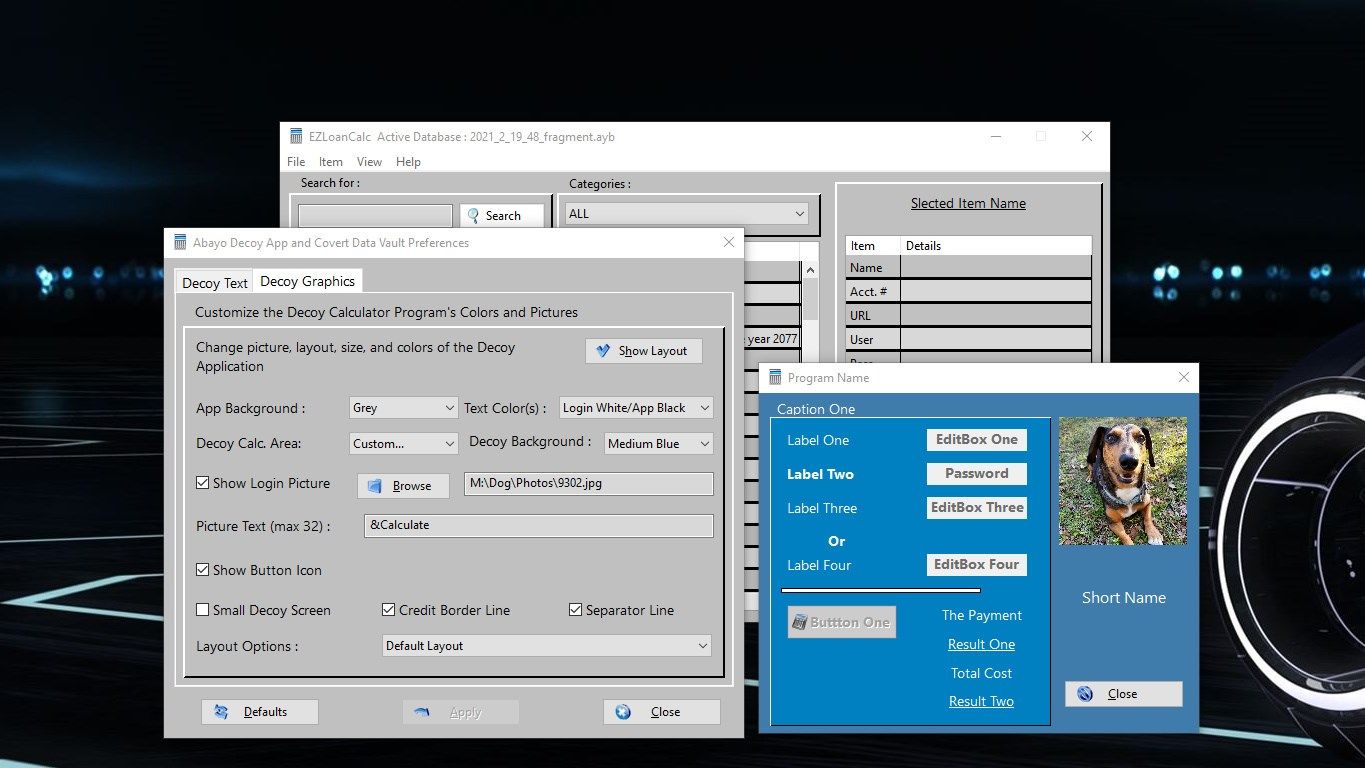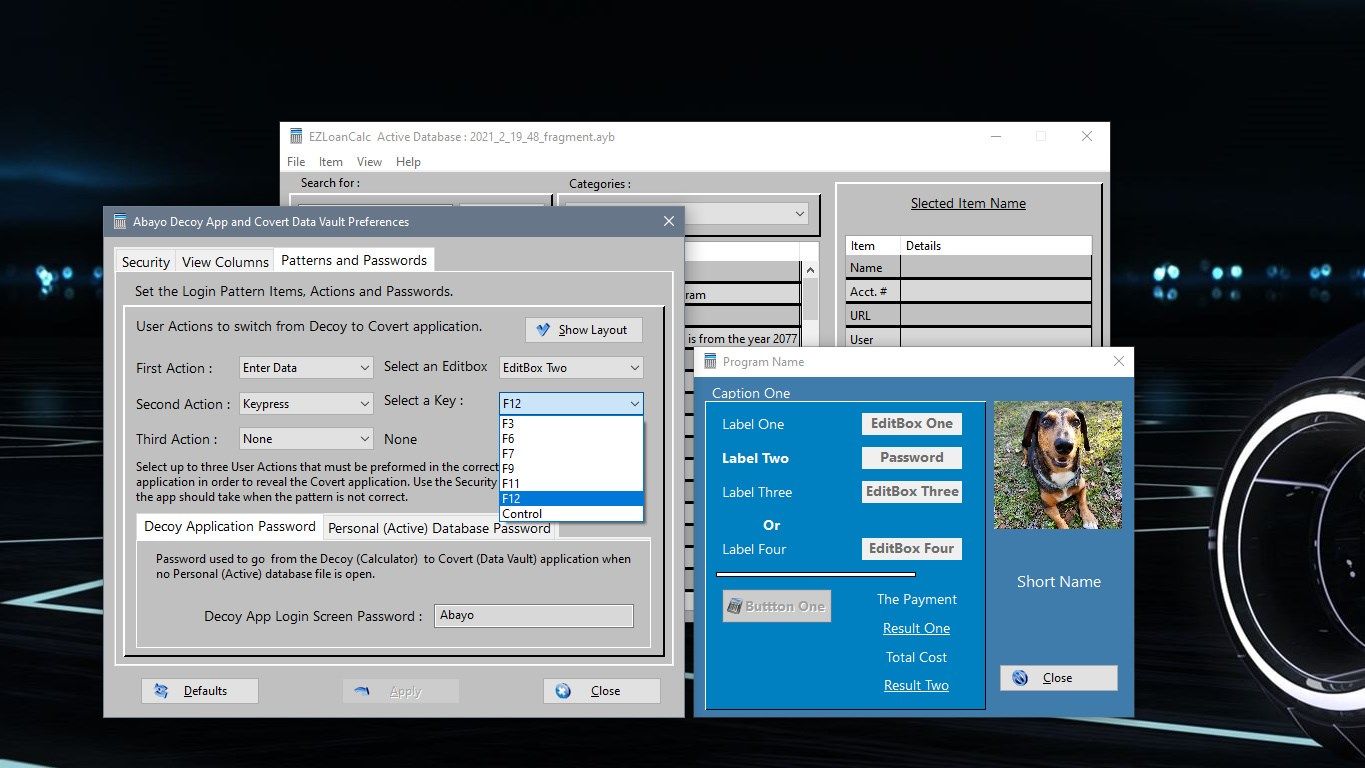 About EZ Loan Calculator and Password Manager
The fully functional (and customizable) Loan Calculator is a Decoy application for a Covert personal 'data vault'. The data vault creates SQLite database(s) using AES-128 encryption that can store passwords, PINs, contact information, notes and files of virtually any type. To switch between the Decoy and Covert applications the Decoy uses a patented method of monitoring error entries. If the errors are entered in the correct order, they form a password that opens the Covert app. If not, the secured data can be locked out or even destroyed! (Please make backups!) [Each database has it's own unique password and cannot be restored - so do not forget the master password for each database!]
Key features
Decoy Loan Calculator - Calculate by payment for a term, or enter a term and it will calculate payment.

Covert Password Manager - User defined 'error' actions unlock the Decoy Password Manager.

Multiple Encrypted Databases - Password manager creates AES encrypted databases. Do Not Forget this Password!

User Databases - Come complete with default entries, that can be customized.

User Databases - Each entry can hold many types of data. PINS, Passwords, Addresses, URLs, etc.

User Databases - Files of nearly any type (.docx, .pdf, .mp4, etc.) can be attached to entries and are stored in the ecrypted database as BLOB.

Fully Customizable Decoy - User can change colors, layout, graphics, etc. to make your decoy unique.

Ease of Use - When open as a Password Manager, single click on an item will open browser. User can then Copy & Paste User credentials from the appliction into the website.

Default Pass Action - Go to Interest Rate and type 'Abayo' press Enter. Then press the F12 key. Enjoy the razzle-dazzle!