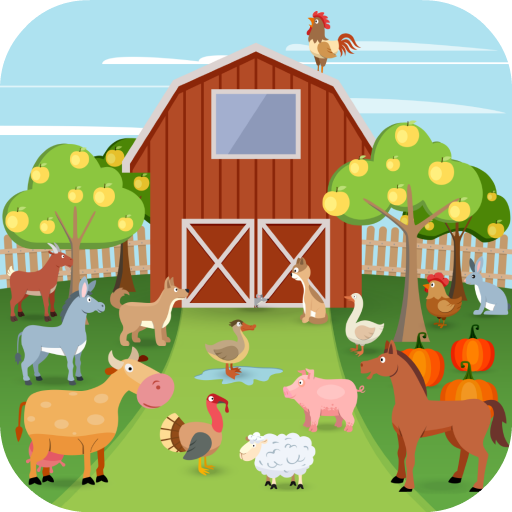 Farm Animal Sounds
App details
Product ID
XP89H8BKPXMW4B
About Farm Animal Sounds
No need to drive for hours to the countryside or trek through muddy pastures to experience the sounds of the farm - with this app you can gain access to high quality farm animal sounds at your fingertips!
Life on the farm comes with a wild symphony of unique noises! The soundtrack begins at sunrise with the loud, predictable cock-a-doodle-do of the rooster. You can bet no one needs an alarm clock living on the farm! Shortly after the rooster, the cows begin mooing, a sure sign that they are ready to be milked! As the sun warms the country air, the chickens cluck softly, searching the grass for corn and seeds to eat. The pigs oink noisily as they take their morning mud bath. Out in the pasture, horses neigh as they trot around the field and a flock of sheep call out in harmony: baaa! Even the cattle dogs and barn cats add their barks and meows to the joyous cacophony!
Kids and babies will love the fun and strange animal noises found on the farm! Watch their delight as they discover the unique hee-haw sound of a donkey or the deep moo of the cow! Enjoy amazing farm sounds today!
Key features