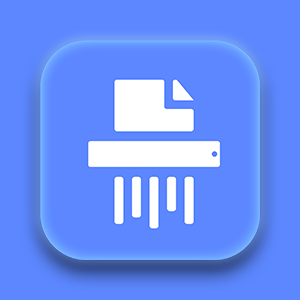 File Shredder - Securely Delete Files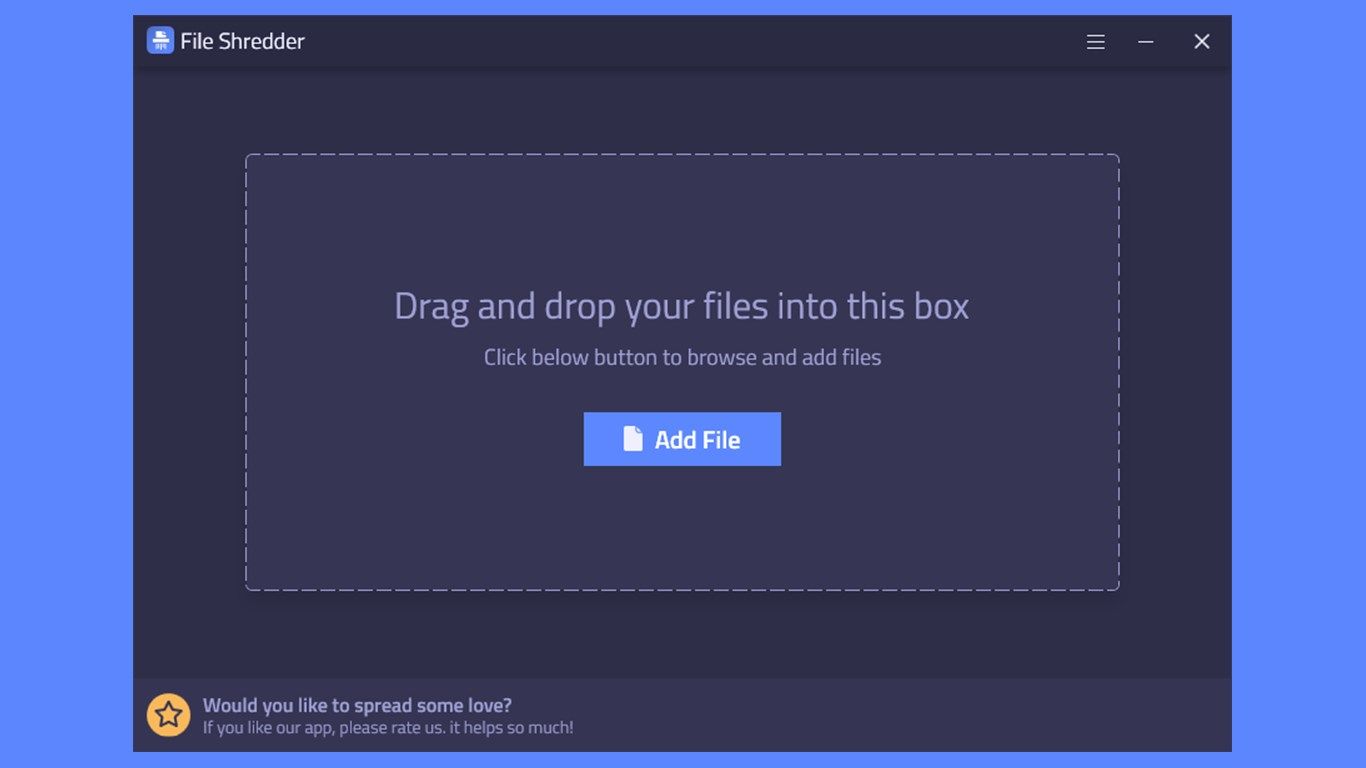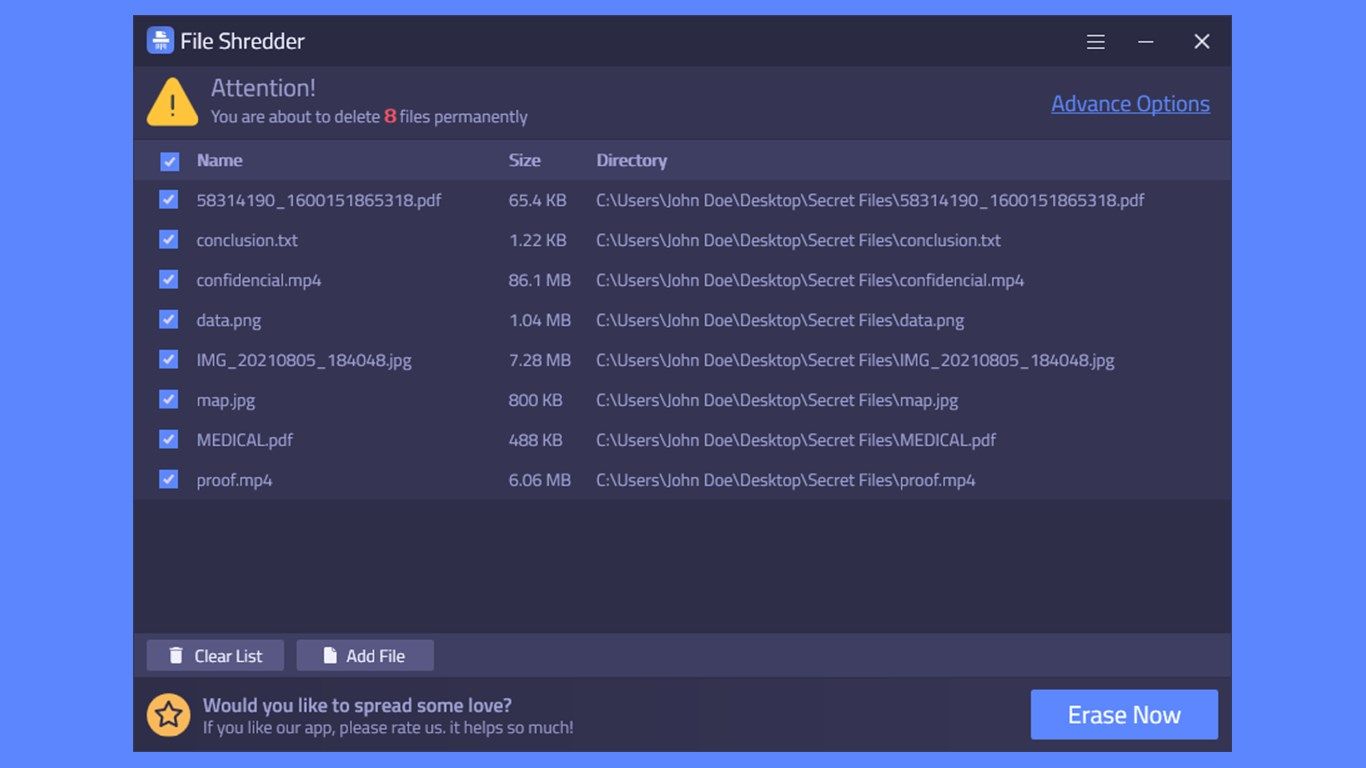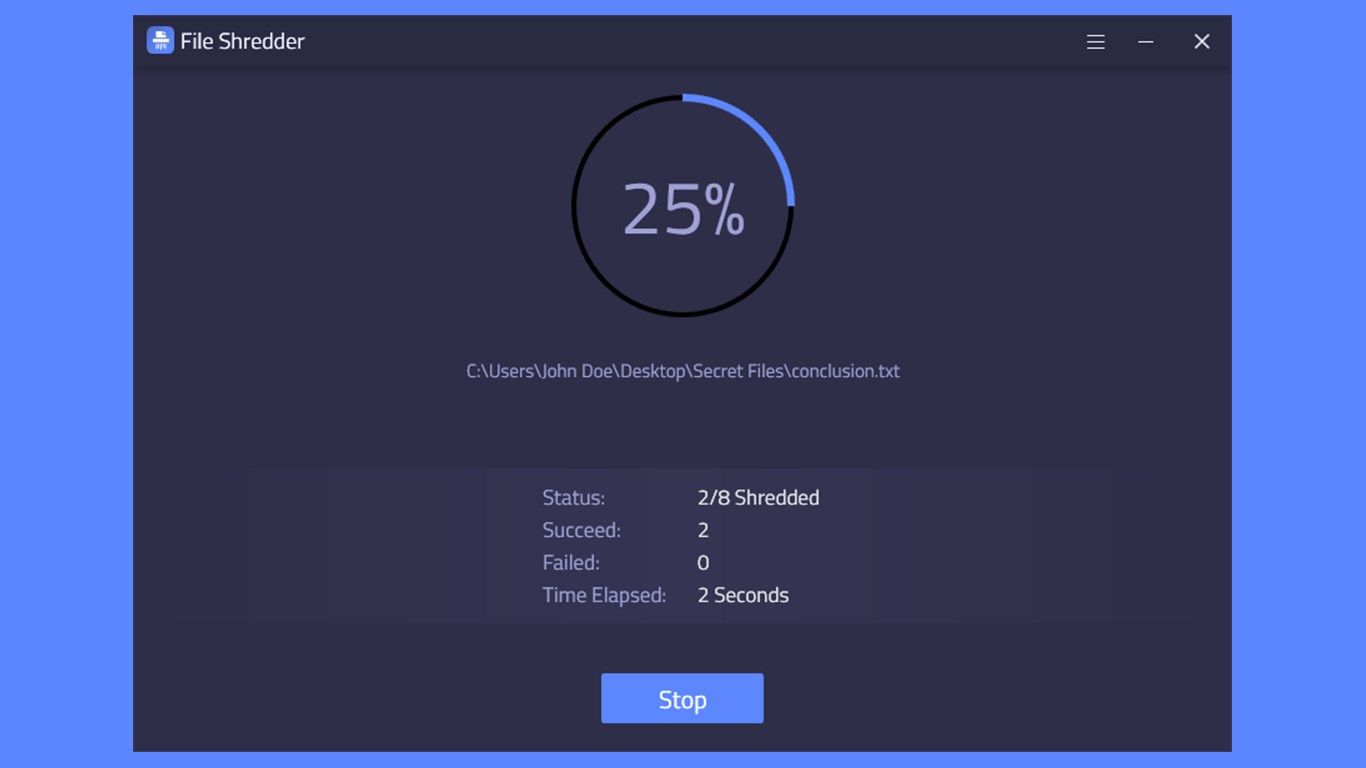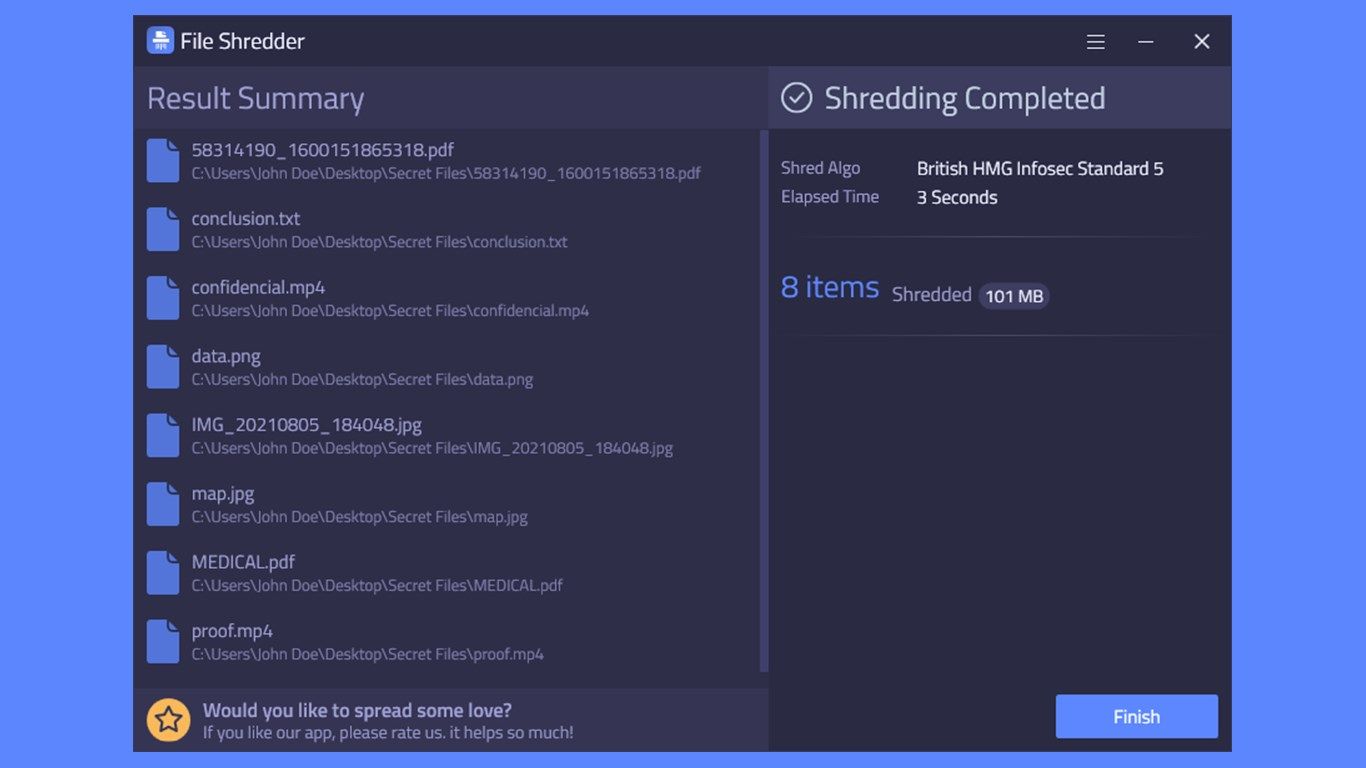 About File Shredder - Securely Delete Files
Semivio File Shredder is a privacy protection program that allows you to securely delete confidential files and clean-wipe free disk space to prevent recovery of deleted data. The program ensures secure file deletion and guarantees that deleted files cannot be recovered even with the help of professional file recovery software. Semivio File Shredder is very easy to use. It enables you to erase files that contain sensitive information so that they don't fall into the wrong hands. Semivio File Shredder uses government-approved file shredding algorithms, which ensures maximum security and makes deleted files unrecoverable.
#Why you download this app
Using this software, you can permanently erase data from the hard drive of your PC or from external drives. File Shredder securely erase files beyond recovery. It uses advanced data deletion algorithms so it is practically impossible to recover the original data. you will find option to set number of times to overwrite files. Since more number of overwrites randomize data more effectively.
#App Features
Securely shred confidential files
Shred files on USB drives and SD cards
Quick and efficient
warnings before deleting any files
Clean-wipe free disk space
Prevent files from being recovered
No need of an internet connection
Protect yourself from identity theft
Key features
Efficient performance - This Semivio File Shredder software has the best algorithm for its lightning speed result.

Can operate offline - You don't have to connect your system with the internet to use this software. It preserves your data to provide a safe and secure environment.

Easy-to-use interface - You get easy to use interface for shredding files. It includes simple drag and drops operation without any complex procedures.

you can securely delete files and documents from your hard drive without fear that they could be recovered by data recovery software.

Batch shredding - This software application for windows can shred multiple files in a go. There is no limit of images for creating a batch.