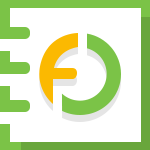 Financial Organizer & Password Vault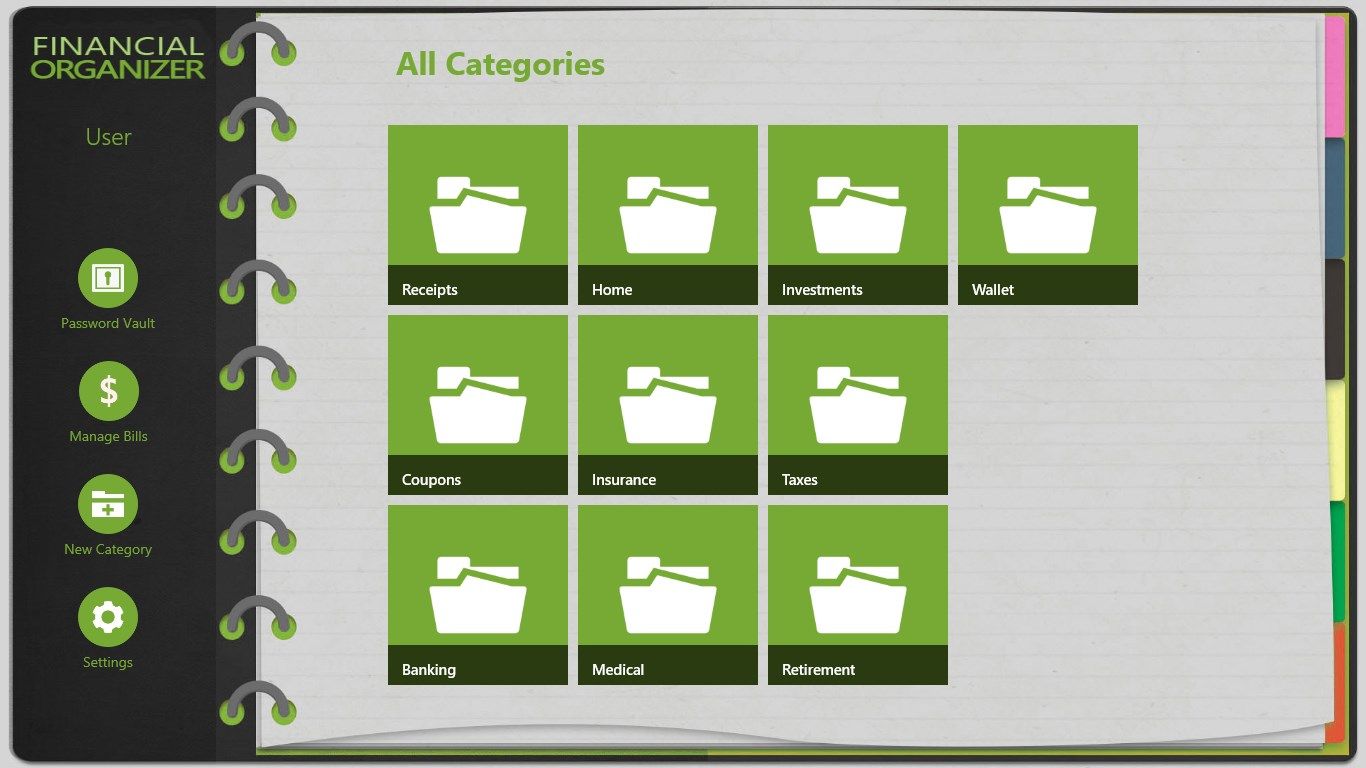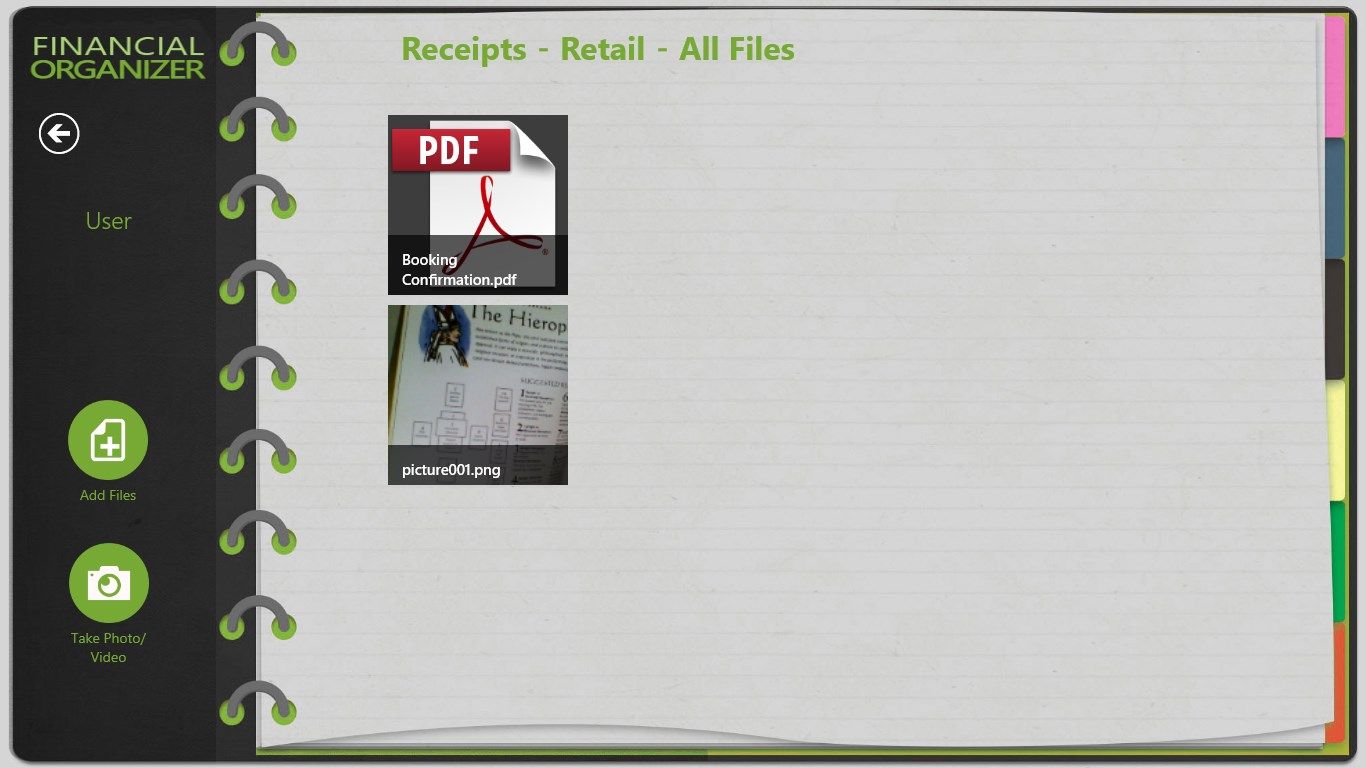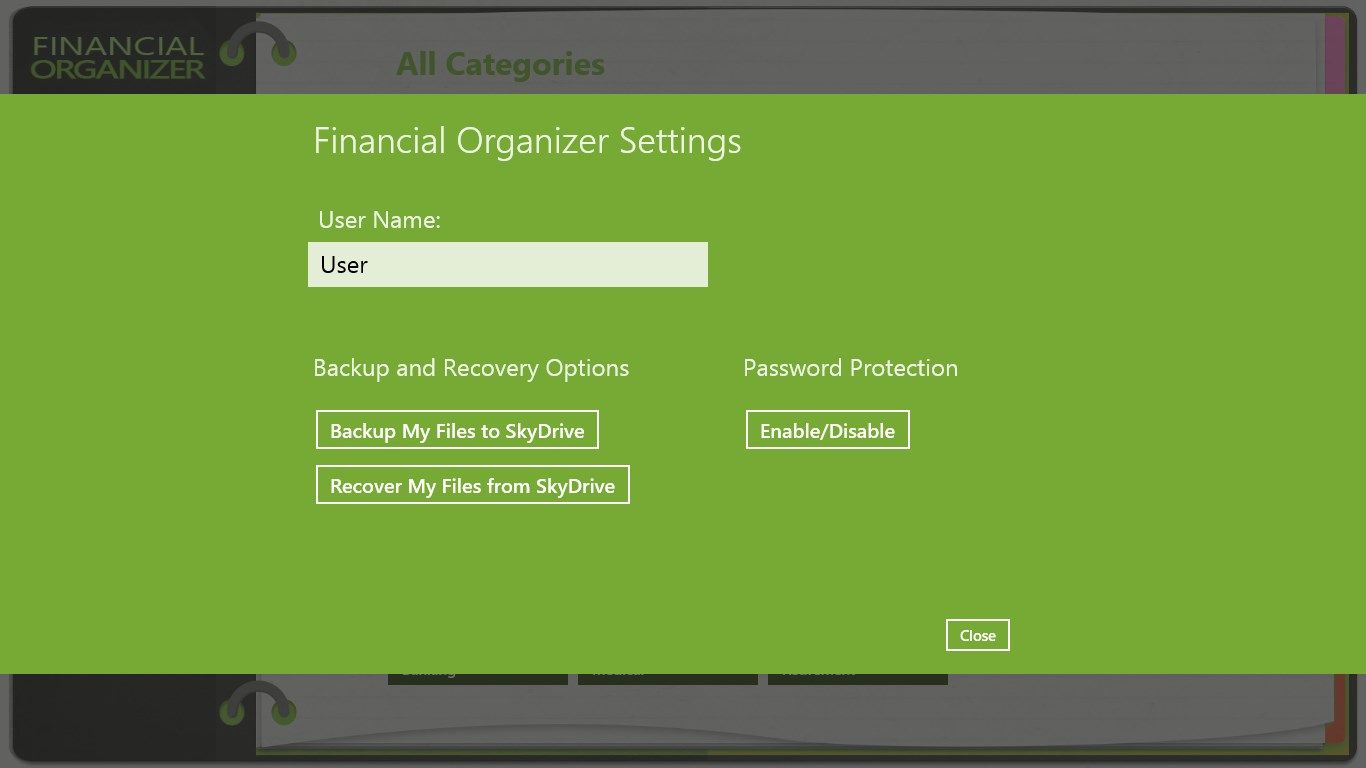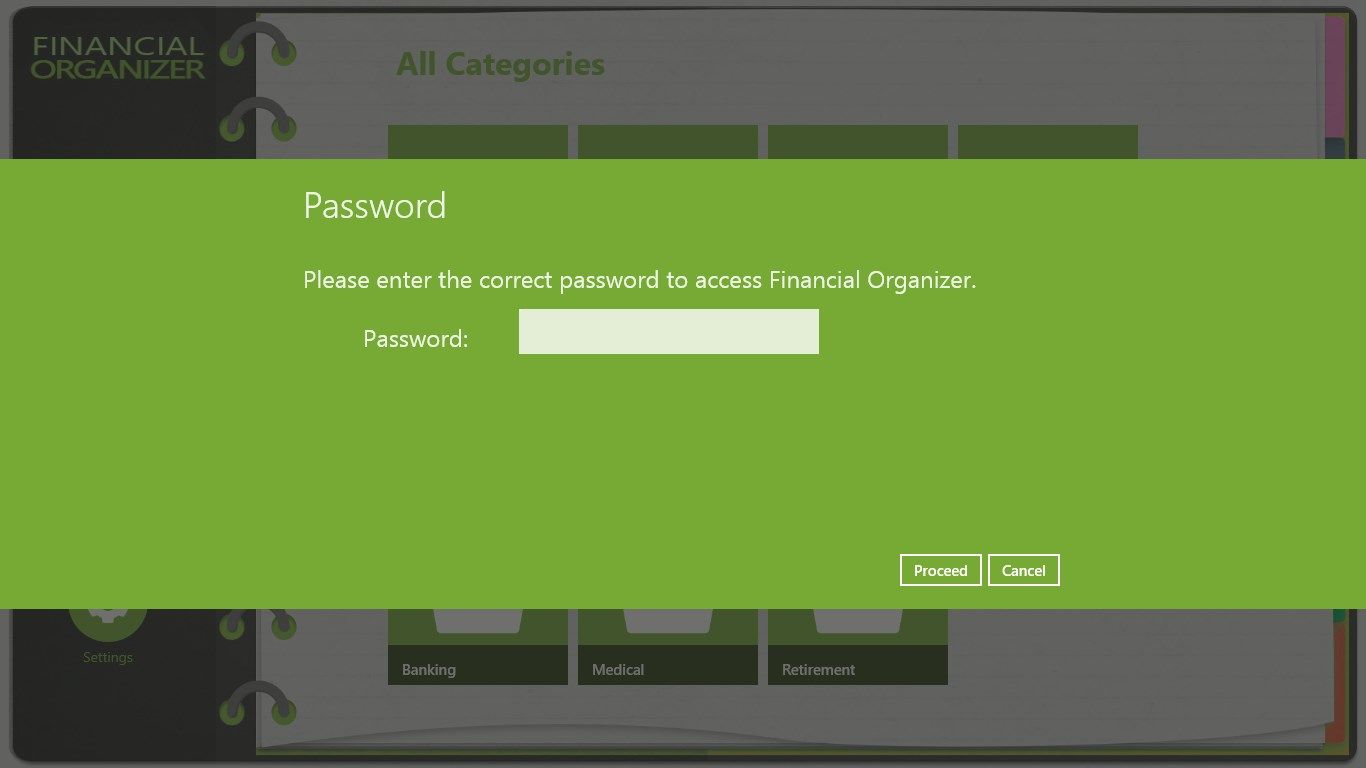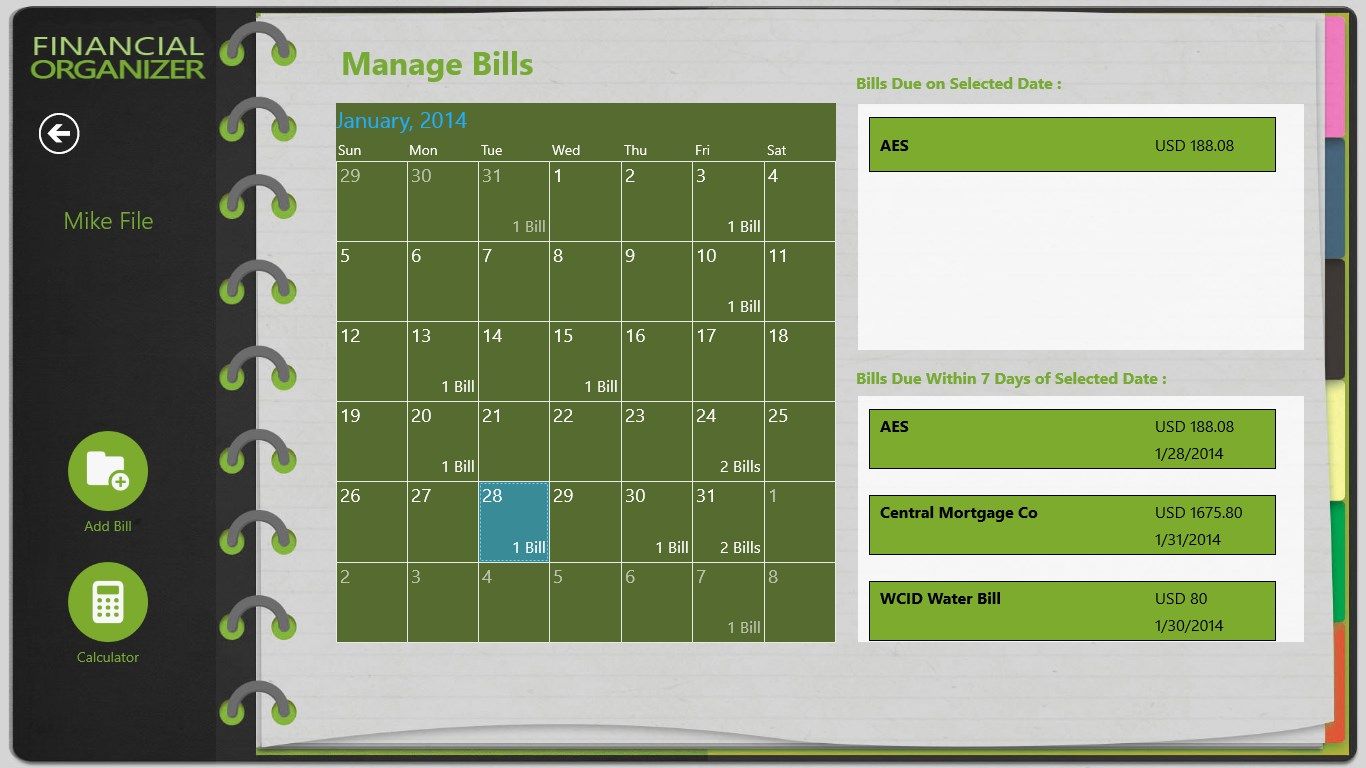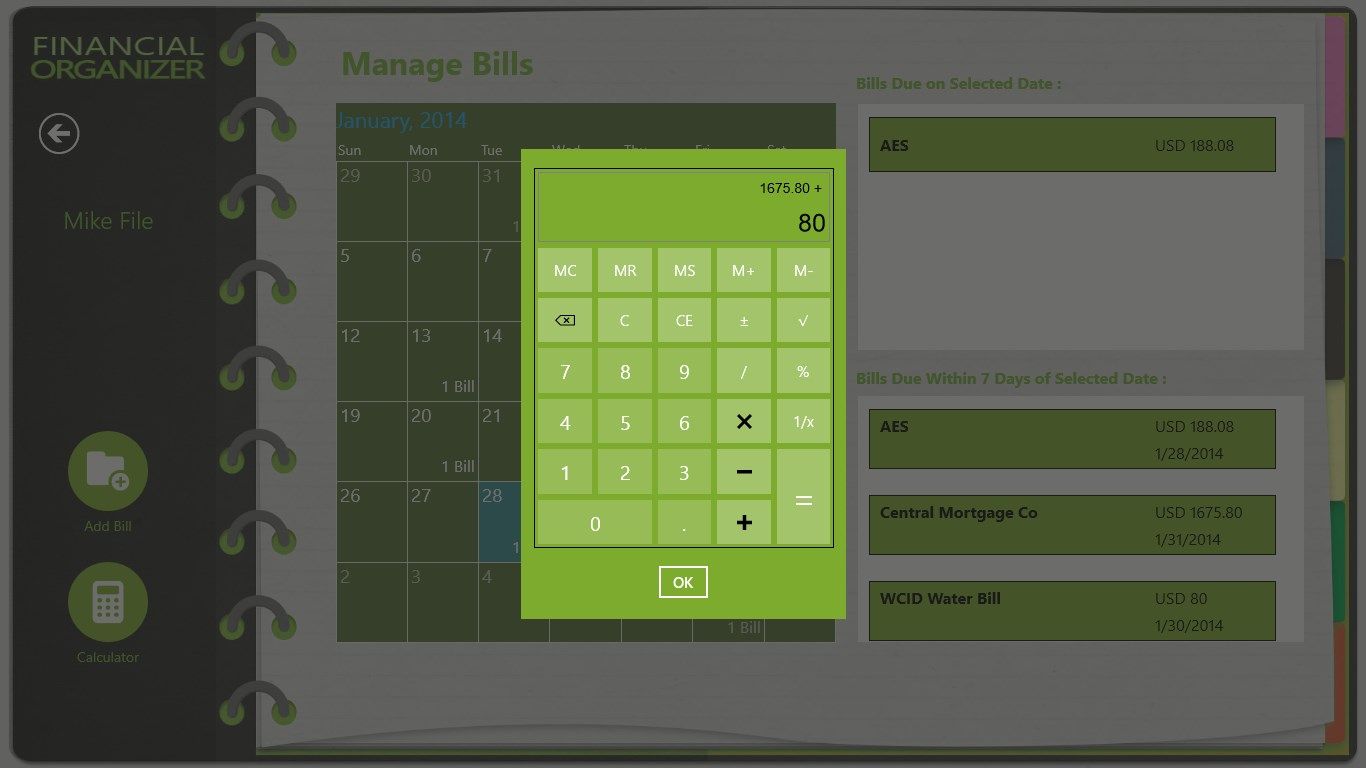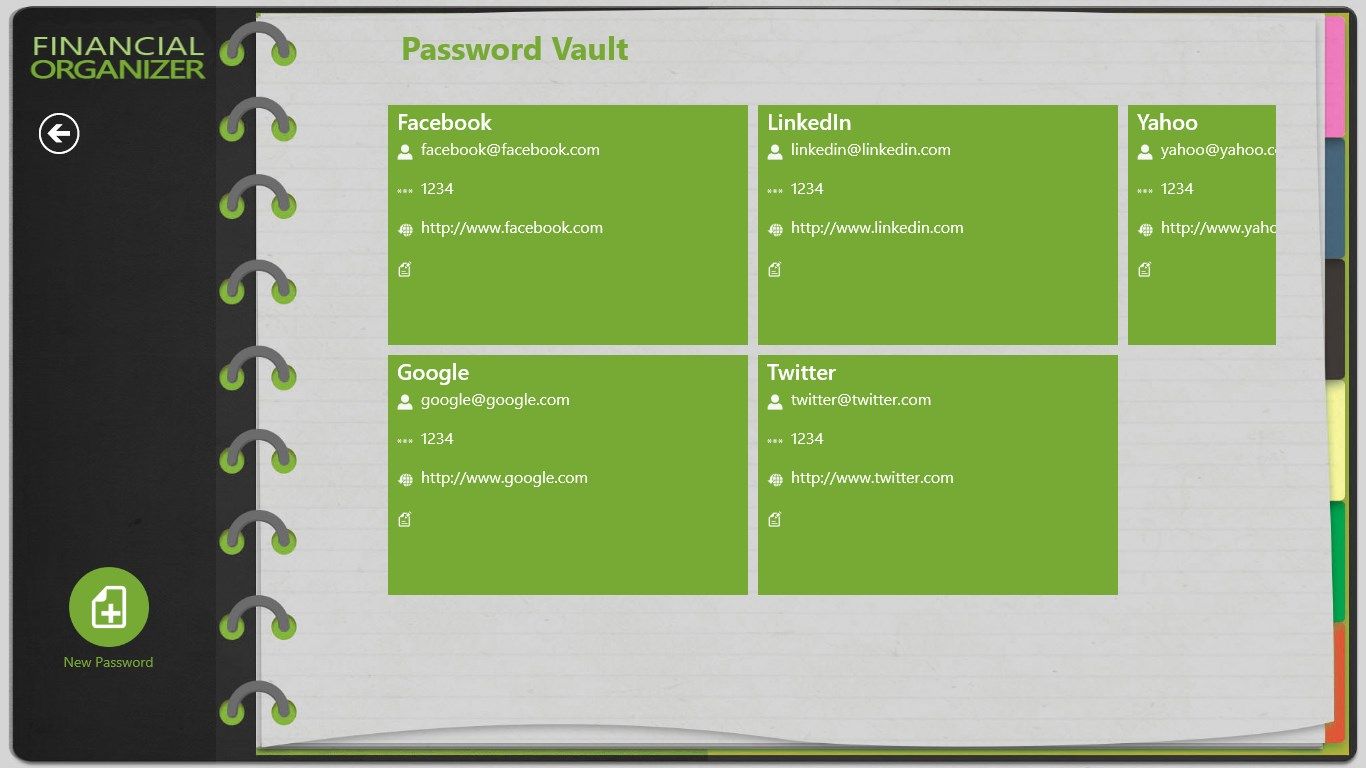 About Financial Organizer & Password Vault
Now with "Bill Notifications" and a "Password Vault". Enter one time or recurring bills into our easy to use calendar and receive notifications of the due dates on your desktop.
PLUS, with our NEW Password Vault, you can save the passwords for ALL your accounts in a safe, secure and easy to retrieve fashion.
Certified by "BESTWINDOWS8APPS.com" as 100% CLEAN!
Replace all the files and stacks of paper that you have scattered around your house! Use your Windows 8 laptop or tablet to store ALL your financial information securely and have it easily accessible when needed!!!
PLUS, with our NEW Password Vault you can save the passwords for ALL your accounts in a safe, secure and easy to retrieve fashion.
With Financial Organizer, you can save all your financial materials by category, and then also by sub-category under convenient to use tiles. Simply take a picture or screenshot of your information, scan your documents into your device, use SkyDrive, or use any of your other Windows functions for saving data, then pick the sub-category tile in which you want to store the document. Category Tabs include:
-Wallet
-Receipts
-Coupons
-Banking
-Home
-Insurance
-Medical
-Investments
-Taxes
-Retirement
-Or you can create your own custom categories.
Under each "Category" Tiles are prepared "Sub-Categories" that lets you organize information by type (example: under the "Insurance" tile you will find "Health", "Life", "Automobile" & "Property") and the ability for you to create your own "Sub-Category" tile to fit your personal financial situation.
You have the ability to move all your data to any Windows 8 device through your SkyDrive.
In addition, the app can be password protected for your personal security.
Keep all your finances organized and at your fingertips with your own mobile Financial Organizer!
Please go to our video tutorial located on our support webpage or in the app by swiping up from the bottom and touching "Tutorial".
Note: the trial version will allow you 7 days to try this app out prior to purchasing.
Key features
Top Paid Financial App in Windows Store!

Secure storage for your Passwords.

Bill Notifications so you never have a late payment!

Save Insurance Declarations Pages and have at hand in case of a accident of disaster.

Create a category for your business and save your essential documents for your accountant or lending officer.

Back up all the contents of your wallet or purse for easy retrieval if lost or stolen.

Pop-up calculator in "Bill Scheduling" calendar.

Go shopping and have your receipts emailed to you, then simply do a screenshot and save it to the appropriate category.

ALL your Financial Information . . . ALWAYS at your Fingertips!!