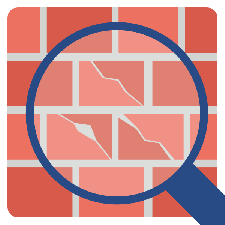 Firewall Log Viewer for Windows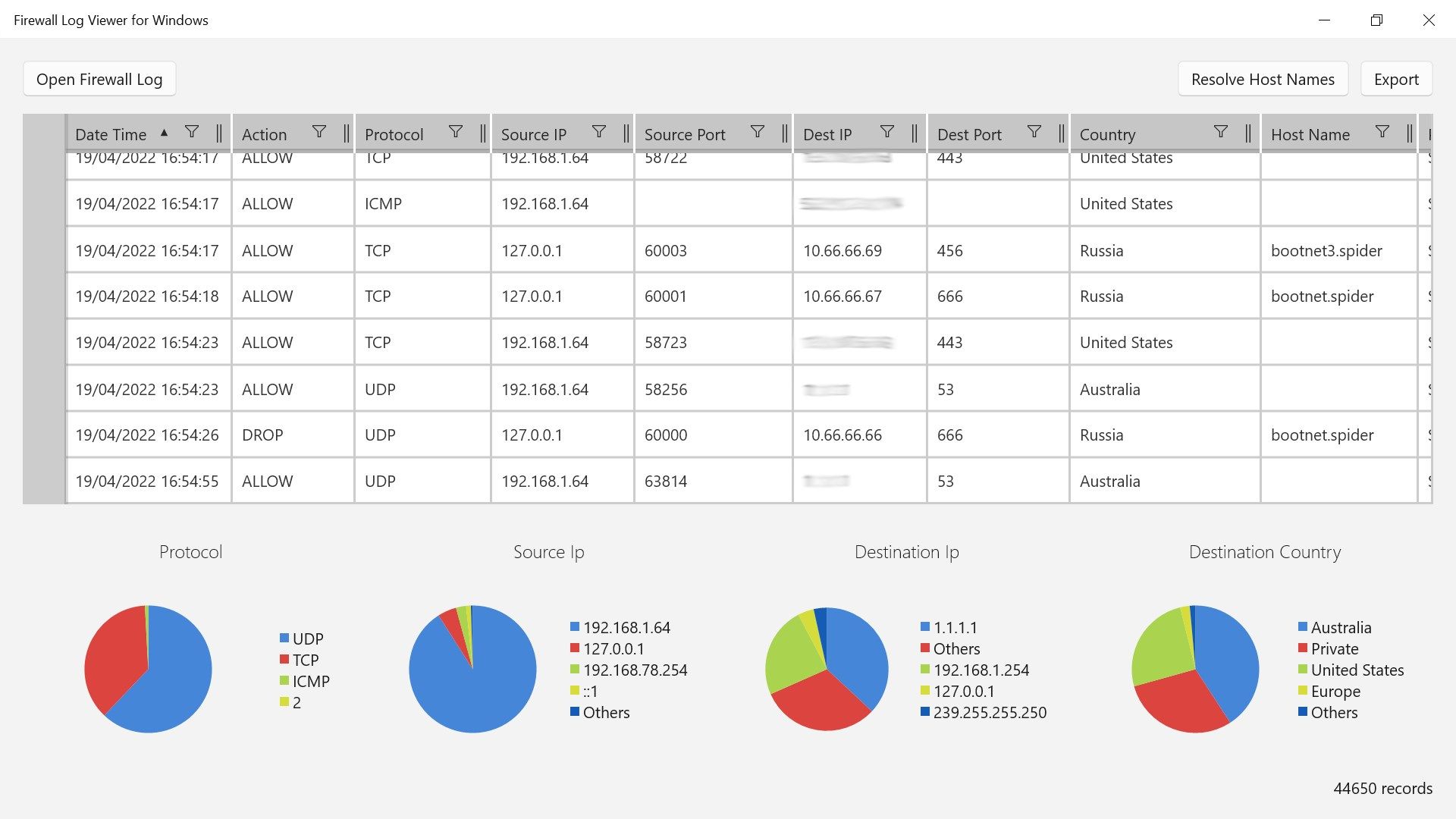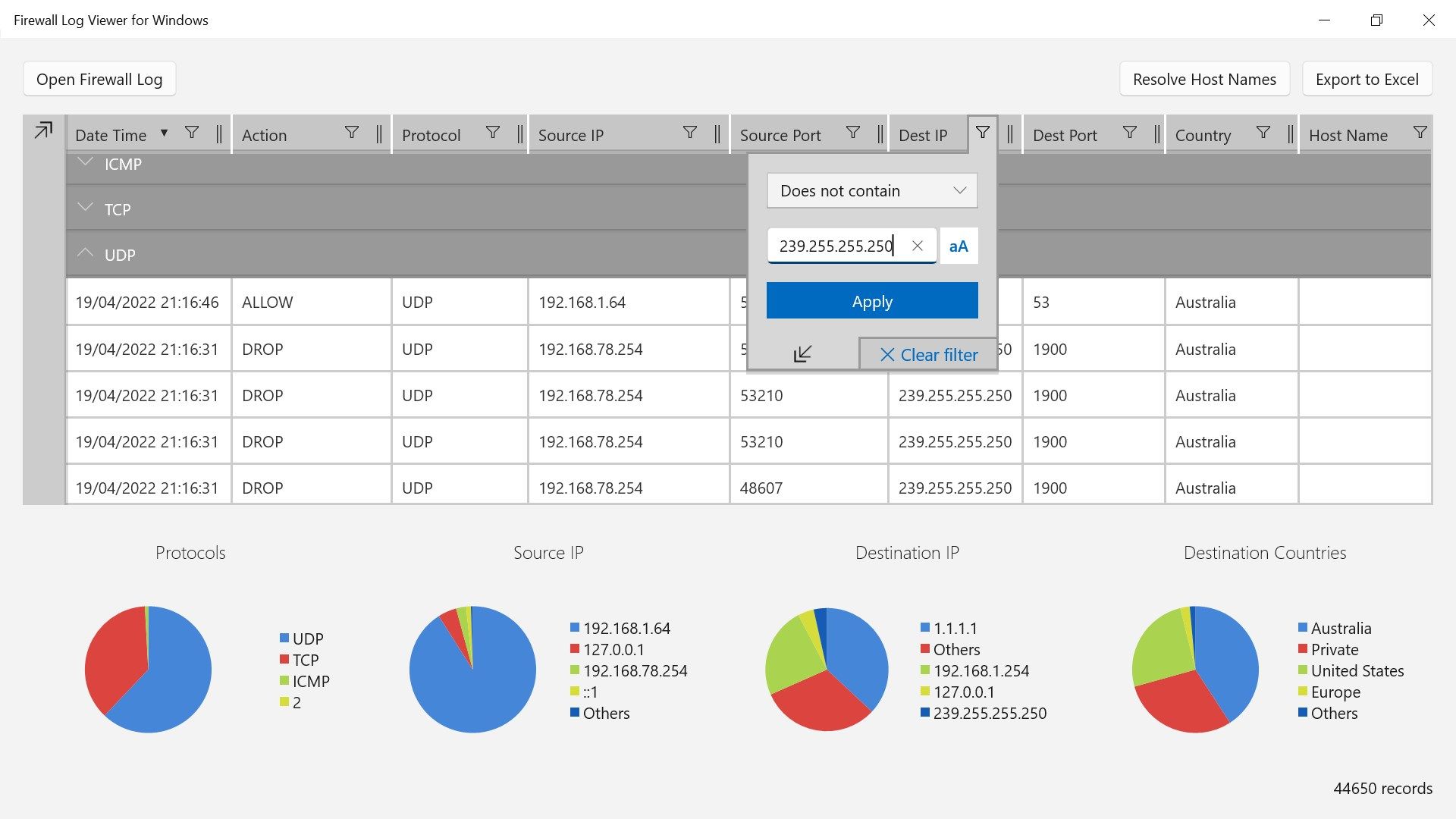 About Firewall Log Viewer for Windows
Are you sure everything is fine?
Windows 10 and 11 integrate Windows Defender Firewall, a powerful software that protects your system from unwanted inbound or outbound connections.
Have you ever wondered why you never get alerts of unsolicited connection attempts?
Well, the truth is, there is no way to easily analyze firewall activity, or at least there wasn't until now!
Take back control of your network with advanced tools to analyze your Windows Firewall activity.
Firewall Log Viewer is our flagship software to easily understand what's going on and quickly spot any red flags.
Super easy to use, life-saving, you can open any Windows Defender Firewall log file and start analyzing, improving and grouping data with our smart filters.
Common corrective actions include fixing rules, router configurations and cleaning the pc from unwanted software, but the first step is always a good log analysis.
Features:
Compatible with Windows Defender Firewall log files (Windows 10 and 11)

Modern, easy to use, user interface

Automatic IP Geolocalization (IP to Country)

Filtering, grouping and sorting on any field

Insight Charts for multiple fields

Blacklisted IP based on publicly available lists of suspicious IP addresses

Works with IPv4 and IPv6

Data Export to .CSV format (Microsoft Excel compatible)

Designed for IT pros and Advanced users

App available on the Microsoft Store
Frequently Asked Questions
Q) Why should I buy Firewall Log Viewer?
A) Firewall Log Viewer is a professional tool designed to prevent threats and data leaks by analyzing Windows Firewall log files quickly and easily. The app help you to save time and improve the quality of results by automating repetitive tasks. We hope you are not still using notepad.
Q) How can I open the Windows Firewall control panel?
A) Please check out the article https://docs.microsoft.com/en-us/windows/security/threat-protection/windows-firewall/open-windows-firewall-with-advanced-security
Q) How can I enable Windows Firewall logging?
A) Please check out the article https://docs.microsoft.com/en-us/windows/security/threat-protection/windows-firewall/configure-the-windows-firewall-log
Q) Where are stored log files?
A) The default path is "%systemroot%\system32\logfiles\firewall" and the log is usually named "pfirewall.log"
Q) Why I can't directly open log files from the system folder?
A) The current user may require additional permission to access the system folder. Try to copy log files in the Desktop or in another folder accessible by the current user.
This app is not endorsed by Microsoft in any way. All trademarks and trade names are property of their respective owners.
Key features
Windows Defender Firewall Logs Viewer

Customizable Filtering, Grouping and Sorting